EVERY WATCH TELLS A STORY: A gifting fail gave Alex his TAG Heuer and, a little down the track, a wife 
Andrew McUtchen
I expect we've all been there. A special occasion rolls around — Valentine's Day, Christmas — and you buy your partner a gift. He or she does the same for you. And, shock horror. They ain't equitable. They ain't even close. This sets the scene for episode two of the second series of Every Watch Tells A Story, where we ask people at our events about the watch they are wearing and the story behind it.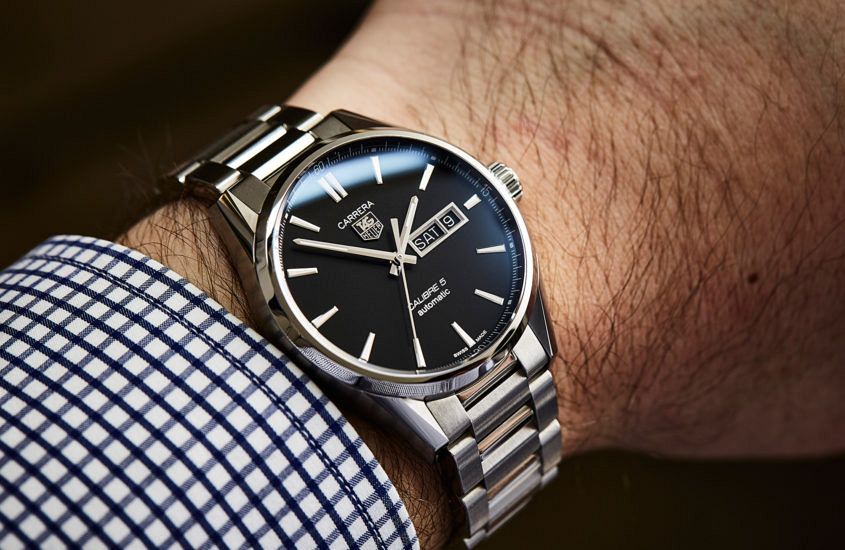 The curious thing about this gifting fail, which finds Alex at the shallower end, is that the items were both watches. It's just that one — his beloved girlfriend's gift — was Michael Kors. And Alex's watch was a TAG Heuer. My first question, upon hearing this: Are you still together? As in, did she dump him? The answer: "She's my wife now." Which, you suspect, given her tolerance, was the right call.
Alex is not the only one to recognise the Calibre 5 Carrera as an ideal daily wearer. We wrote a review recently that sung its praises. The functionality of the day and the date. The sort of handsome looks that make it win on leather and bracelet.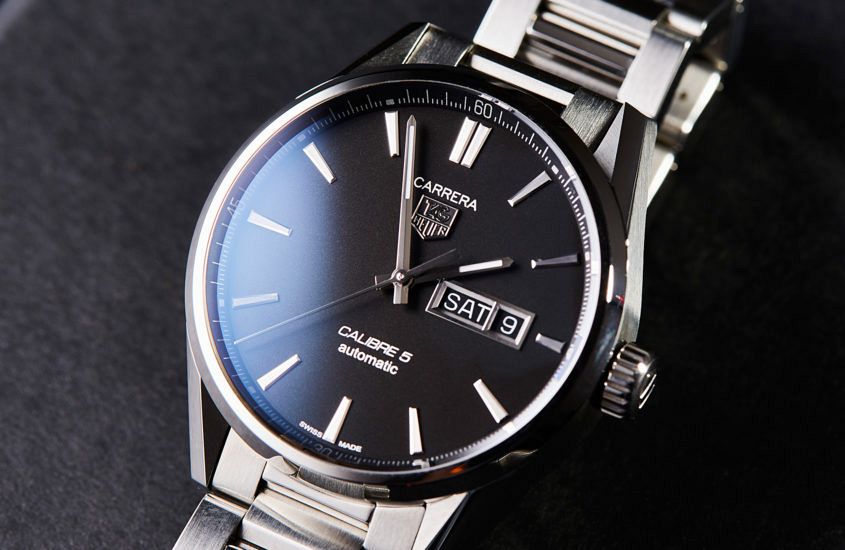 As we said at the time, the Carrera can be perceived as purely a collection of chronographs. That complication, after all, is where its roots and, indeed, heart lies. But for a long time the TAG Heuer Carrera has been about more than just sports timers. It's evolved into something more, a shorthand for sports pedigree and precision. This is the spirit with which the Carrera Calibre 5 Day-Date shines.