EVENT: Melbourne Bell & Ross boutique opening
Felix Scholz
Last night, as clouds of bats erupted from the Botanical Gardens, a small group of 60 Melburnians, including two of the city's greatest tattooists, congregated under a grand dome to celebrate a grand occasion. Bell & Ross, the French watch brand that dared disrupt a three-century-old Swiss industry 10 years ago with the launch of the breakthrough BR-01, has landed in Melbourne at Wayne Manor, sorry, the Block Arcade.
The arcade, built between 1891 and 1893, is ranked among Melbourne's most richly decorated interior spaces, replete with mosaic tiled flooring, a glass canopy, wrought iron and carved stone finishings. Despite its classic rather than contemporary leanings, the arcade is "perfect" for Bell & Ross.
CEO and co-founder of Bell & Ross, Carlos Rosillo – yes, Ros as in 'Ross' – told us in a phone call in the days before the opening that boutiques are an important representation of the brand's DNA – a place to "express the philosophy of the brand in the most authentic way possible.
"For us a boutique is like our home, decorated with objects that are important to us". And for the aviation heavy brand, these objects are flight suits, goggles and instruments salvaged from the cockpit. Or a Daft Punk concert.
The store is only the 15th standalone Bell & Ross boutique in the world.
This shows that the brand have faith in the Australian market, which is much smaller on every measure than the brand's heartlands of Europe and Asia. But the demand in Australia is strong. Fabien de Nonancourt, International Sales Director opines that "there is probably truth to the cliché of Australian's liking big sturdy watches, and I think we resonate with Australia because our brand and product is strong – with a clear identity."
Fabien also weighed in on the Sydney/Melbourne debate – saying that while Sydney would be the natural choice for the first boutique (at which point all the Melbournians in the room frowned), the opportunity for a space in the Block Arcade trumped all.
In French, the boutique is 'petite'. As in it's tiny. But it has enough watches from both their heritage and modern ranges to show the dual sides of Bell & Ross' personality, with a handful of rare and Limited Editions thrown in for good measure. There is also a small VIP area upstairs for ballers.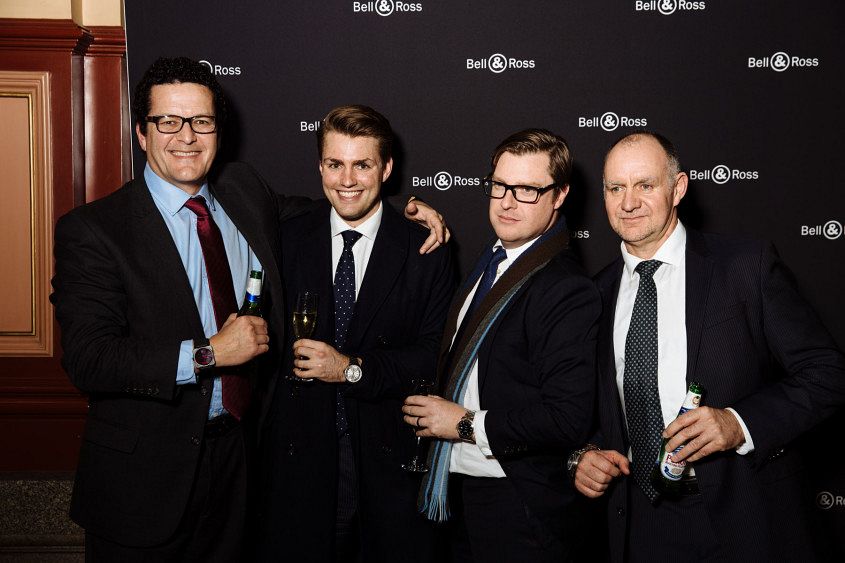 The store is open. Go to it people.
Images by Kristoffer Paulsen.
[su_custom_gallery source="media: 11345,11344,11343,11342,11341,11340,11339,11338,11337,11336,11335,11334,11333,11332,11331,11330,11329,11328,11327,11326,11325,11324,11323,11322,11321,11320,11319,11318,11317,11316,11315,11314,11313,11312,11311,11310,11309,11308,11307,11306,11305,11304,11303,11302″ limit="30″ link="lightbox" width="210″ height="210″ title="never"]