EVENT: Hublot loves Tim Cahill – the veteran Socceroo has just become a friend of the brand
Felix Scholz
It was always going to be a tough ask, Australia taking on the powerhouse French team. And in the end the 2-1 score proved the point, but didn't tell the whole tale.
Before we return to the game, let's take a step back and ask the (very valid) question: Why is Time+Tide talking about the World Cup? Well, there are two answers. A: everyone is, and B: Hublot. It was an invitation from Hublot that found me sipping an Old Fashioned high above the Sydney skyline while I kicked footballs — in perhaps the most un-World Cup worthy manner ever seen — into a neon Hublot Loves Football goal, on the balcony of The Ivy's Penthouse. As the minutes ticked down to kick-off time, I shouldered my way through the pack near the screens (clearly, Hublot's party was one of the hotter tickets in town) to secure a prime position.
But first, a surprise. Joel Ruiz, Hublot's Brand Manager (a man who, commendably, made no bones about his hopes for an Australian win, even though no one would have blamed him for supporting the other side, given his French background), thanked us all for attending, and spoke about Hublot's love of the beautiful game. Then we got to the surprise — a newly minted Hublot 'friend of the brand', none other than Australian Soccer's spiritual leader, Tim Cahill.
In a country where the sort of football played in Russia plays third fiddle to the Australian Rules and Rugby versions, Tim Cahill is a household name. A 38-year-old veteran, not only has Cahill scored the highest number of international goals for Australia (50!), but he also scored Australia's first ever World Cup goal, against Japan in 2006, and scored again in 2010 and 2014. If he manages to score in Russia that means he will join an elite club of men who have managed to score goals at four World Cups (the only other members are Pele, Uwe Seeler and Miroslav Klose). Truly a talent, and we've got to say, that white Big Bang looks great on his wrist.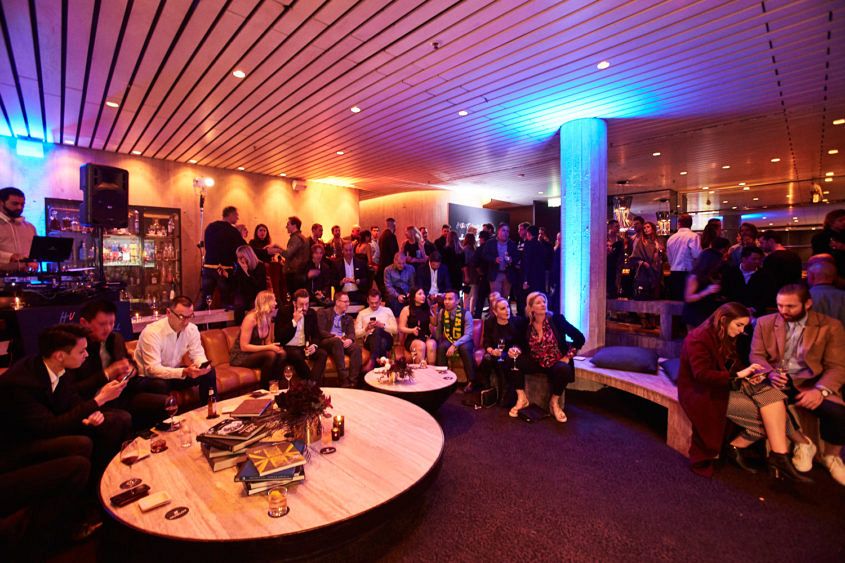 Having said that, Cahill didn't make it off the bench on Saturday night, as coach Bert van Marwijk plans on using the veteran sparingly, but that didn't prevent the Socceroos from putting in a strong performance, playing a solid defensive game against a somewhat lacklustre France, who scored the first goal of the match courtesy of a penalty awarded by the first ever (and, to my eyes, superfluous) use of Video Assistant Referee (VAR) technology. Minutes after the French goal, the Aussies fought back, thanks to bearded wonder Mile Jedinak, but even though Jedinak's goal gave the Aussies a renewed sense of purpose, it wasn't enough to prevent another (lucky) French goal in the 81st minute, and a French win. Here's hoping for better luck (and maybe even a goal from Cahill) in our match against Denmark on Thursday.