It's usually the most innocuous part of the night. The official speeches are out of the way, the bar once again beckons, and the speaker says, to be polite, "Are there any questions?" A guest at the Blancpain Ocean Commitment event 2016 – following on from the 2015 evening at Icebergs, which had the coolest night-time projection since the bat symbol – put up her hand, and asked – "I was wondering how much money does Blancpain actually contribute to the Ocean Commitment cause?"
The VP and Head of Marketing, Mr Alain Delamuraz to his enormous credit, did not even clear his throat. Earlier, he'd disclosed that 1000 Euro from every OC Limited Edition (250 pieces) model sold goes to the cause. But it turns out, with pun fully intended, this is a drop in the ocean. "We have contributed 1 million Euro per year for the last seven years," he said. "It's a big percentage. For us, it's a lot." There was a notable inhalation of breath by the entire room. "This money has led to three million square-kilometres of ocean being protected, and many other meaningful advancements in marine conservation." My companion (and younger brother) nudged me and said, "Well now I want to buy one."
Not that he needed another reason. The new Ocean Commitment is a striking piece, with its brushed blue ceramic case and richly grained grey sunburst dial. It's another successful variation on the 2015 theme, which seems to have earned itself the permanent mantle of the best blue dive watch ever by the Time+Tide staff and community.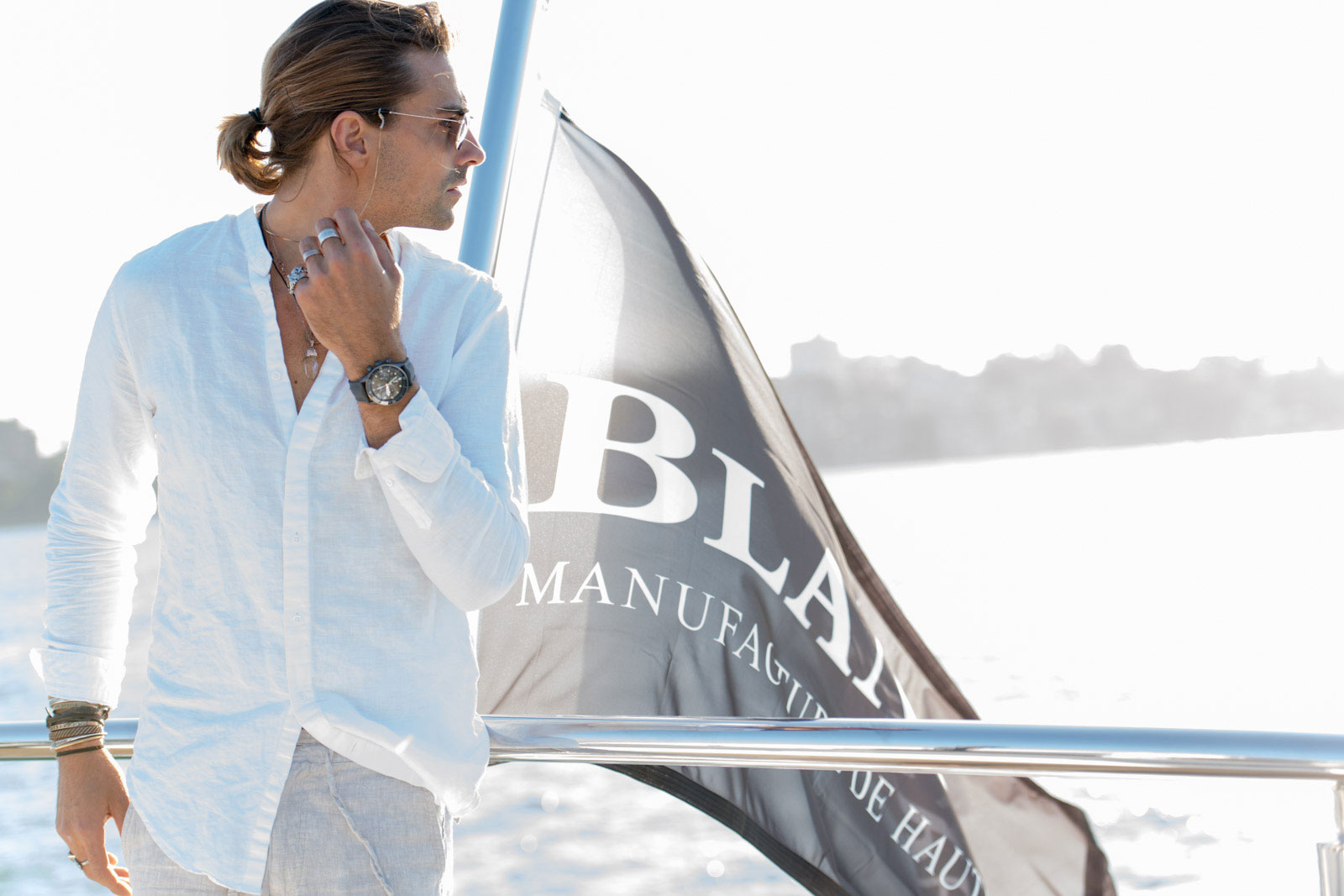 The night also consisted of another spectacular slide show – seriously, imagine BBC's Planet Earth delivered live – narrated by underwater photographer Laurent Ballesta whose latest adventure had him break practically all diving records relating to the poles. Longest continuous time underwater at either pole, deepest dive at either pole, the list went on and on.
The result of the expedition was literally thousands of new discoveries under the icebergs. Stunning coral gardens teeming with life, fish that more closely resemble dragons and fantastical microscopic creatures that seemed to be drawn from imagination rather than real life.
It was all epic, incredible, Ballesta said, but "also the hardest thing I've ever done. Ever!" He admitted to wanting to call off the expedition every single day of the shoot, due to brutal physical conditions that gave him frostbite in his toes, which had only 'thawed' back to any feeling the day before he arrived in Sydney, a full seven months after the trip. We will follow up shortly with some of the images and an interview with Laurent, one of our absolute favourite brand ambassadors.