The Bamford London GMT Popeye Limited Edition is way better than spinach
Nick Kenyon
It's fair to say that most people hate spinach. Generally with good reason too. But if there was ever anyone to convince you that eating spinach was a good idea, it would be the one and only Popeye. He's a character who loves his pipe nearly as much as he loves his leafy greens and, for the second time in recent years, is gracing the dial of a watch in the Bamford London GMT Popeye Limited Edition.
The first time Popeye and Bamford collaborated was for the 90th anniversary of the American sailor's earliest public appearance way back in 1929, producing another nautically themed limited edition of 50 pieces that also used the Bamford GMT as a template. This year we get another edition, this time with a black coating over the 40mm stainless-steel case with Popeye now running across the dial.
Just like the first edition, this second Bamford London GMT Popeye Limited Edition uses Popeyes arms as the hour and minute hands, with a white and red GMT hand cutting a contrasting line over the dial. The Bamford GMT is a watch we are familiar with at Time+Tide after launching our own limited edition watch at the end of 2020 and this Popeye addition looks like it brings a heap more fun to an already ergonomic case shape.
Inside the Popeye LE is the workhorse automatic Sellita SW330-2, which offers time, date and GMT functionality as well as 42 hours of power reserve. Just like all Bamford GMT references, the solid caseback guarantees it to 100m of water resistance, making it a practical everyday watch that you won't need to baby too much. The caseback is also engraved with the Popeye logo.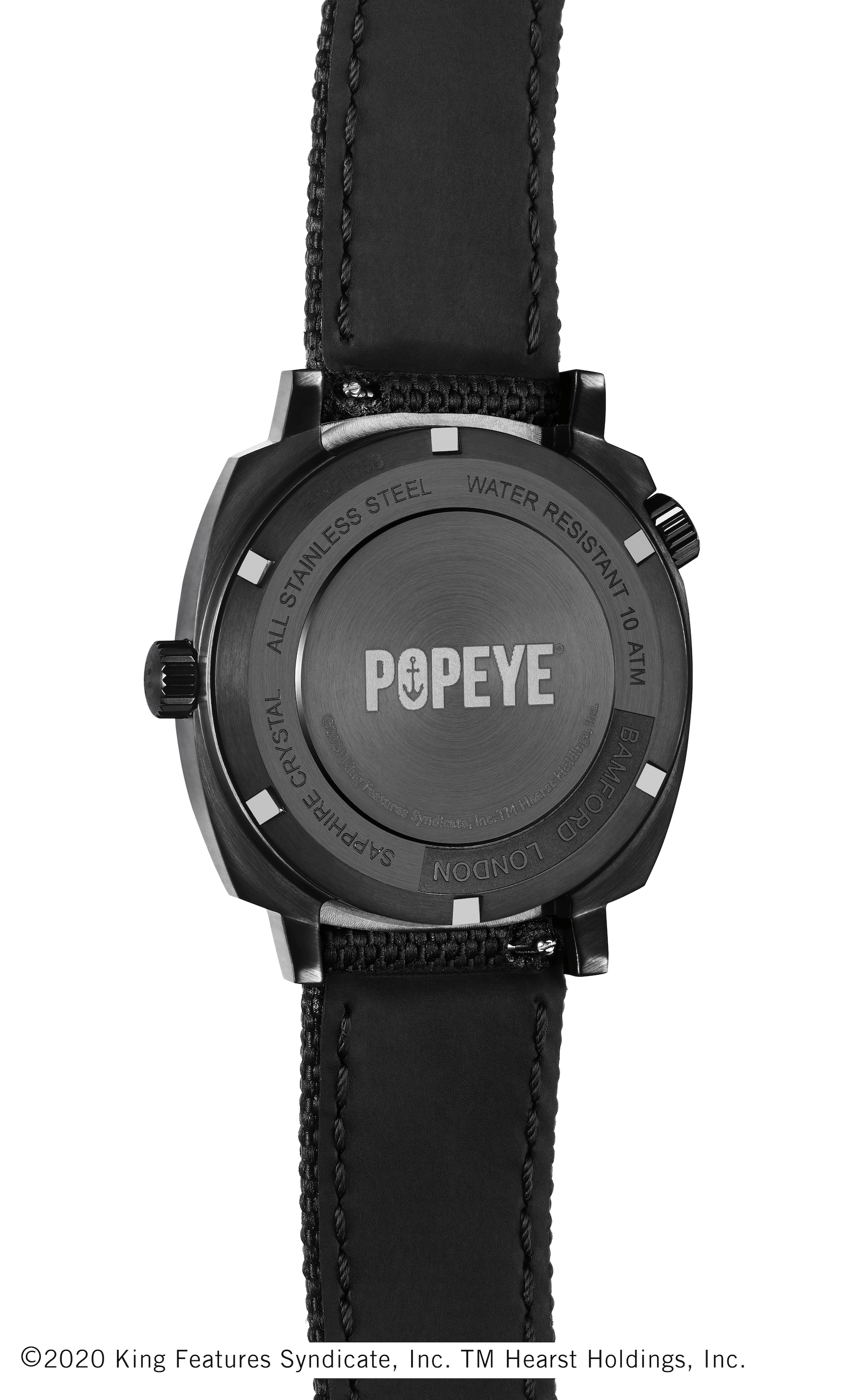 One of the coolest things about this watch isn't even the watch. As you'd expect from George Bamford, a man with an eye for the details that matter, the packaging of the Bamford London GMT Popeye Limited Edition looks like one of Popeye's cans of spinach and contains a bunch of cool stickers that go with the watch.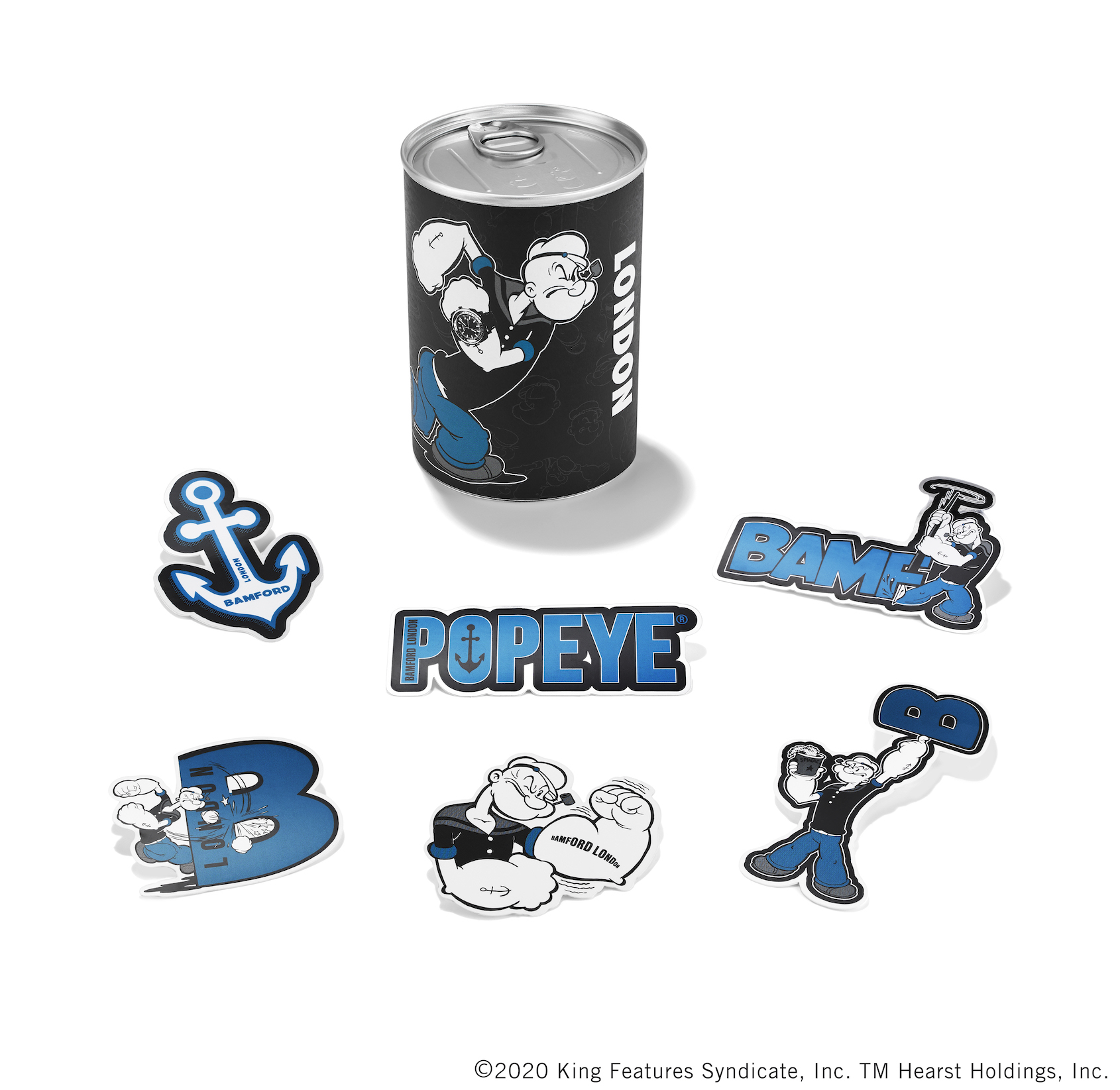 Bamford London GMT Popeye Limited Edition price and availability: 
The Bamford London GMT Popeye Limited Edition watch has an RRP of £1,500 (including VAT).