EDITOR'S PICK: Yacht rock – Franck Muller style
Felix Scholz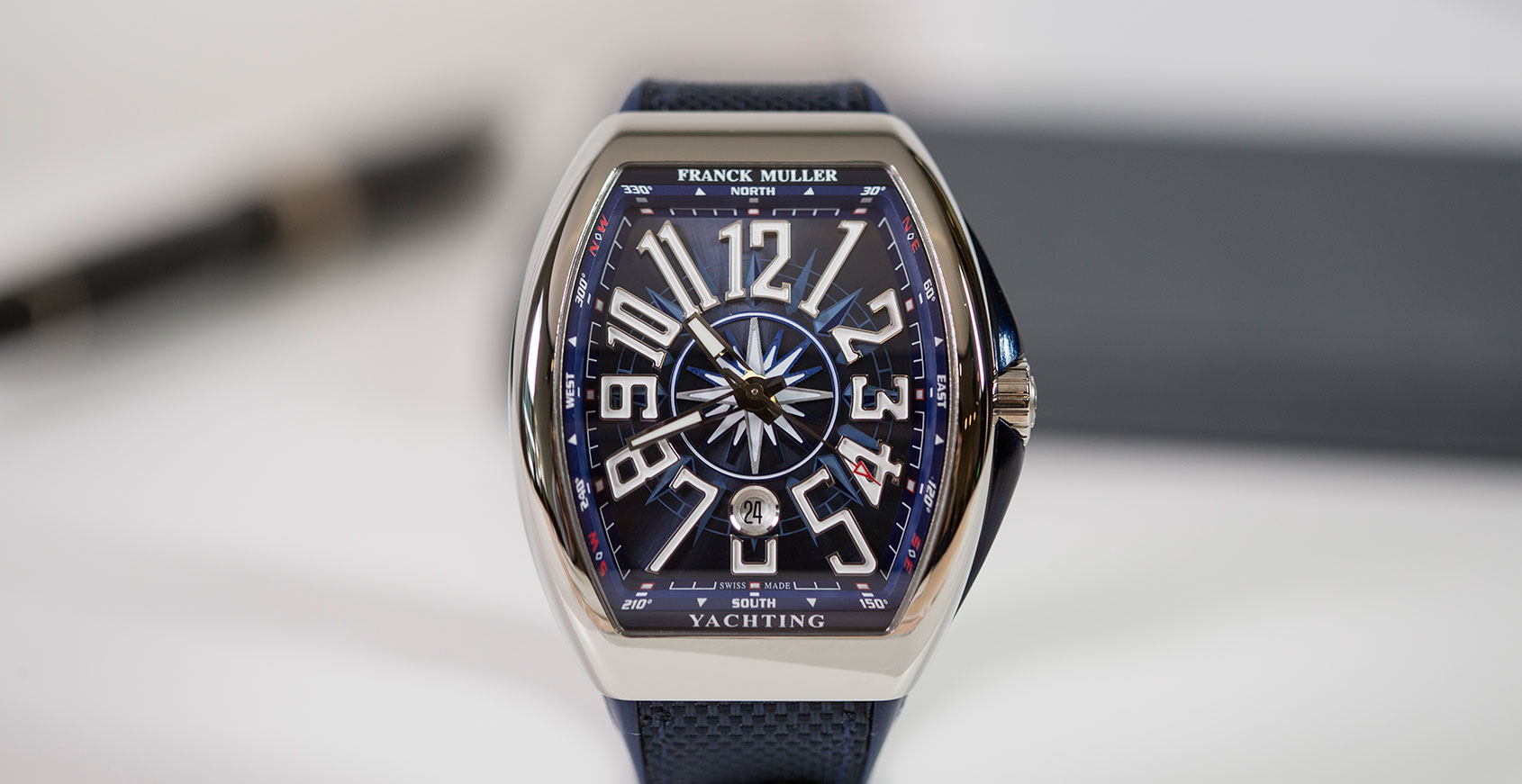 Editor's note: Ready your chinos, chains, and jackets with rolled up sleeves – yacht rock is upon us. Only this time, it's Franck Muller rather than Kenny Loggins who's bringing the OTT, Champagne-fuelled fun, in the Curvex-y form of the Yachting collection.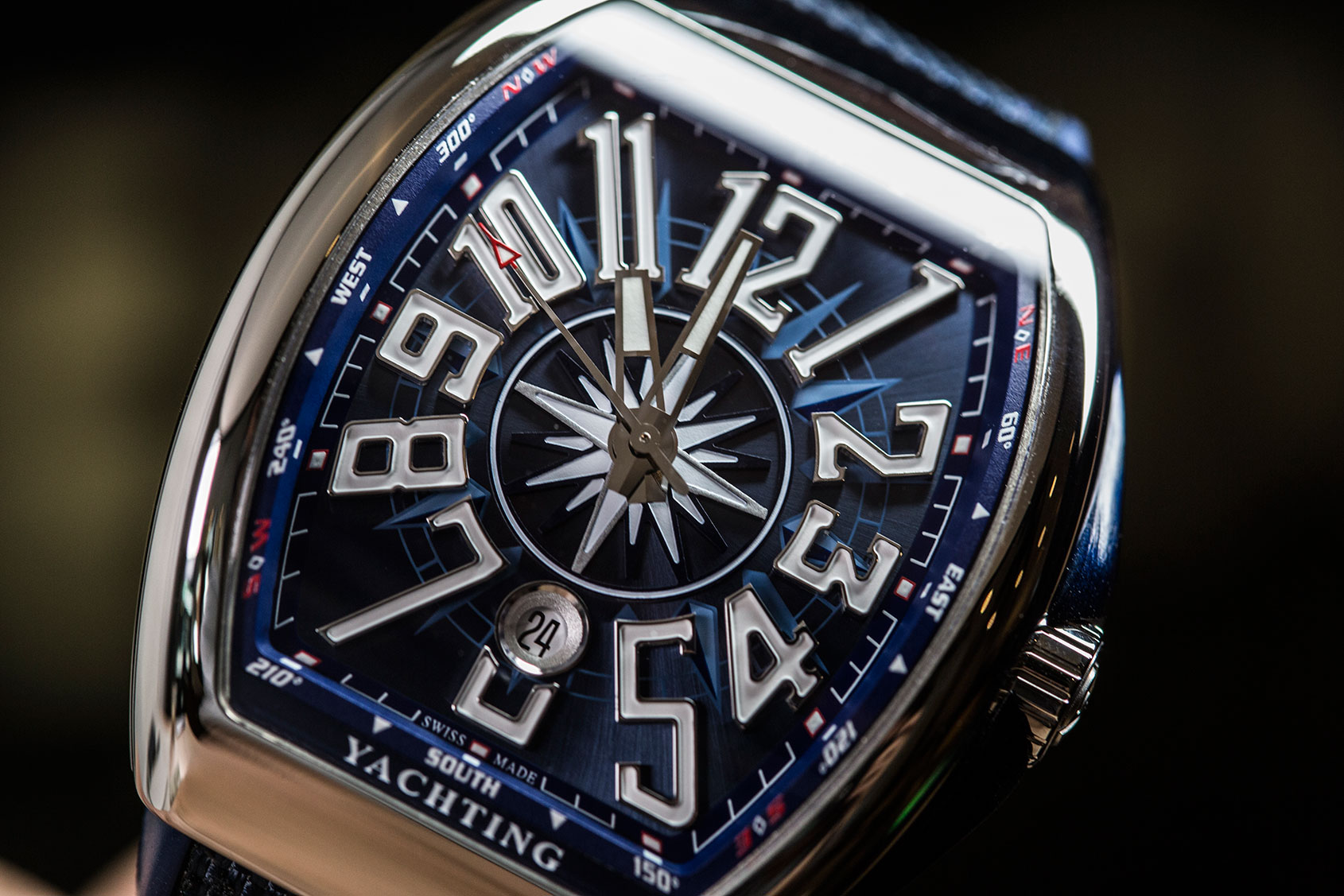 The name gives the game away a little, but the Yachting watch offers a fresh nautical feel on the wrist. The marine allusions start with the dial, a shimmering navy blue that pairs well with the bright white Arabic hour markers. On top of that the centre of the dial displays a compass rose, a navigational motif that is picked up in the outer section of the dial (complete with lines of latitude and longitude), with bearings on the outermost section.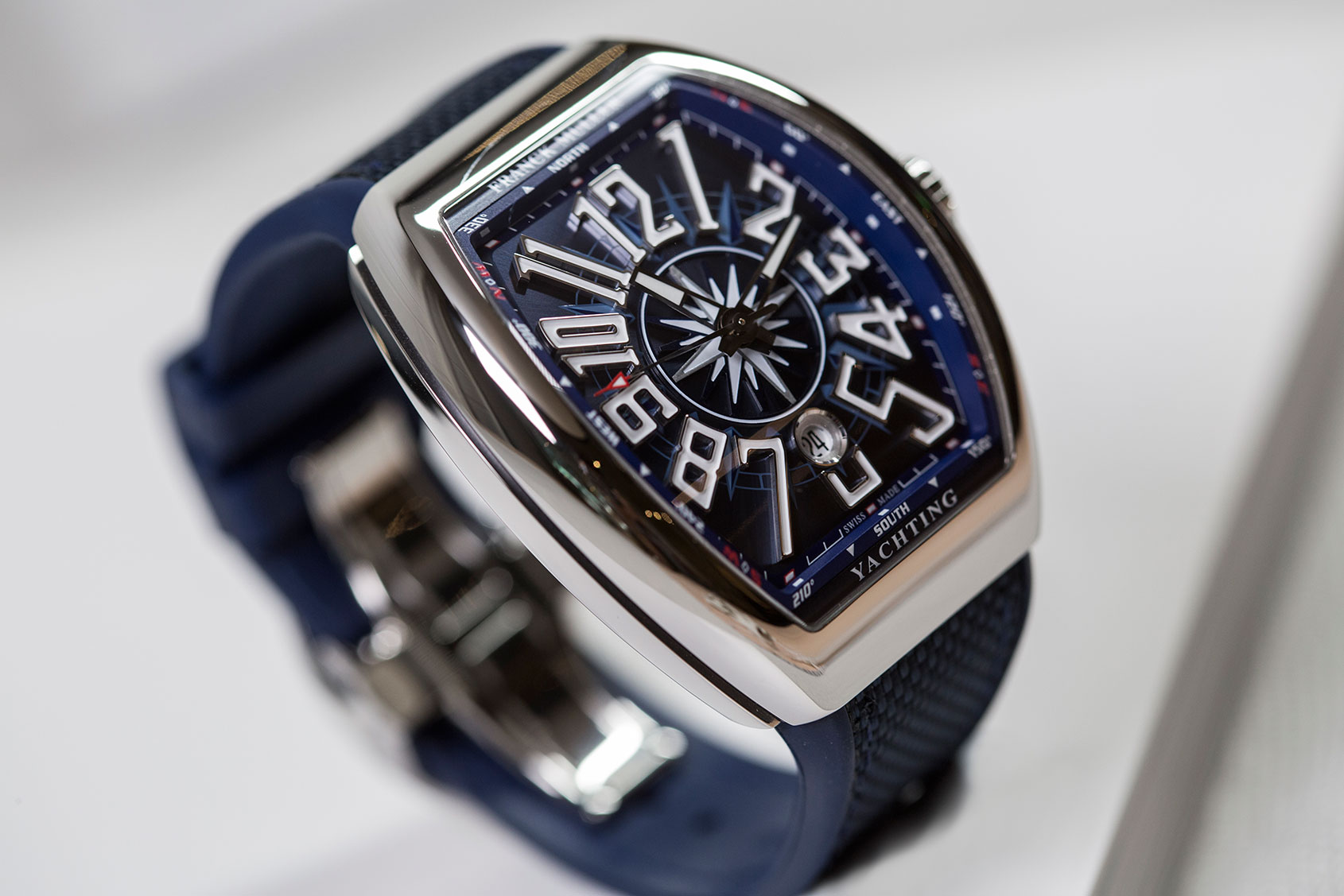 If you were still on the fence about the world this watch lived in, the 'yachting' text at the bottom of the dial will seal the deal one way or another. There's no denying that there's quite a lot going on with this dial, and it won't be for everyone. But it's colourful and fun, and would definitely look the part on the pristine white deck of a mega-yacht.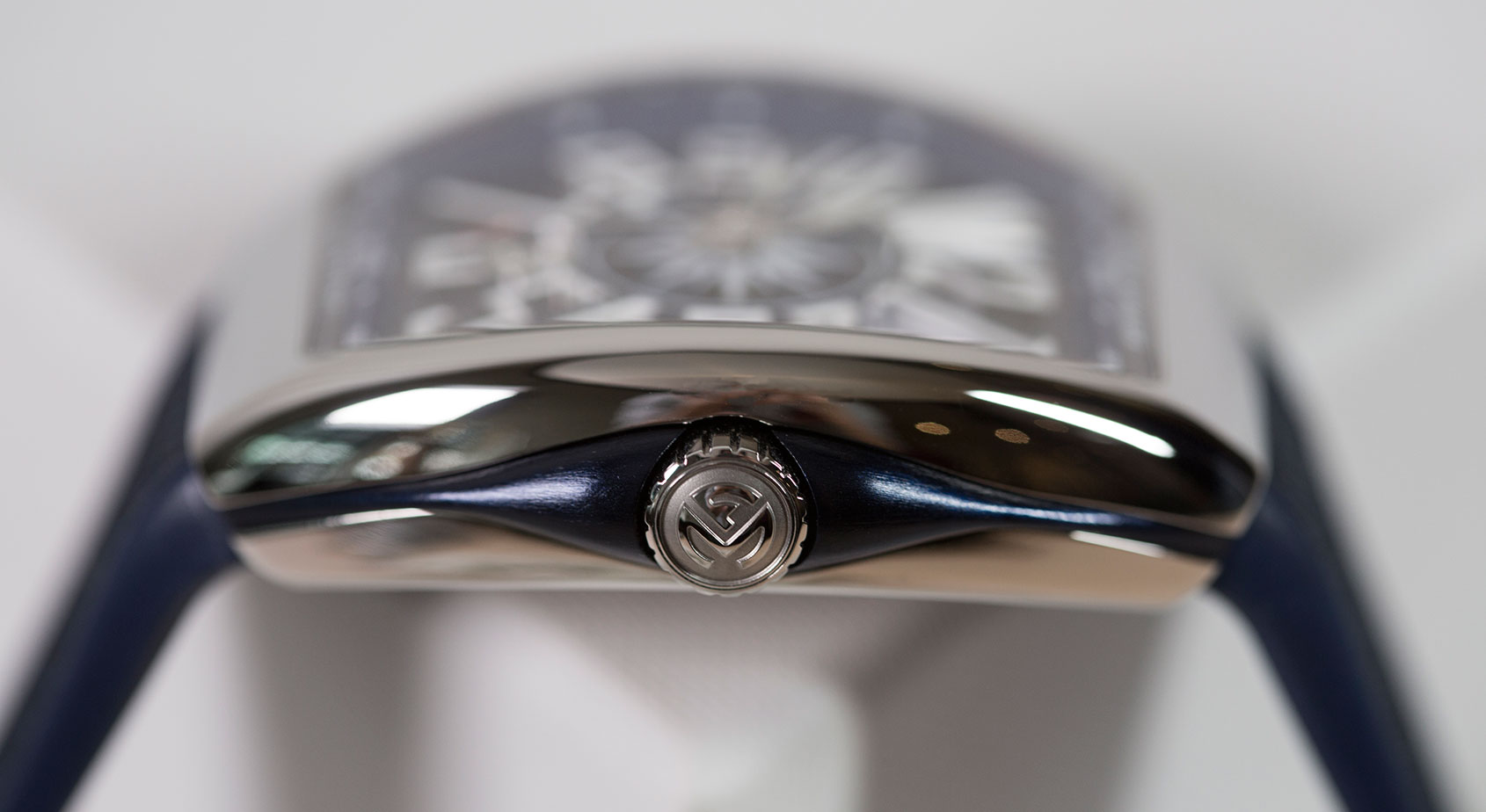 Like most of Franck Muller's line-up, the Yachting watch makes its presence known, and here it's not just down to the case size – though at 44mm it wears large on the wrist – rather it's the rounded surface and mirror-like polish that really make it stand out.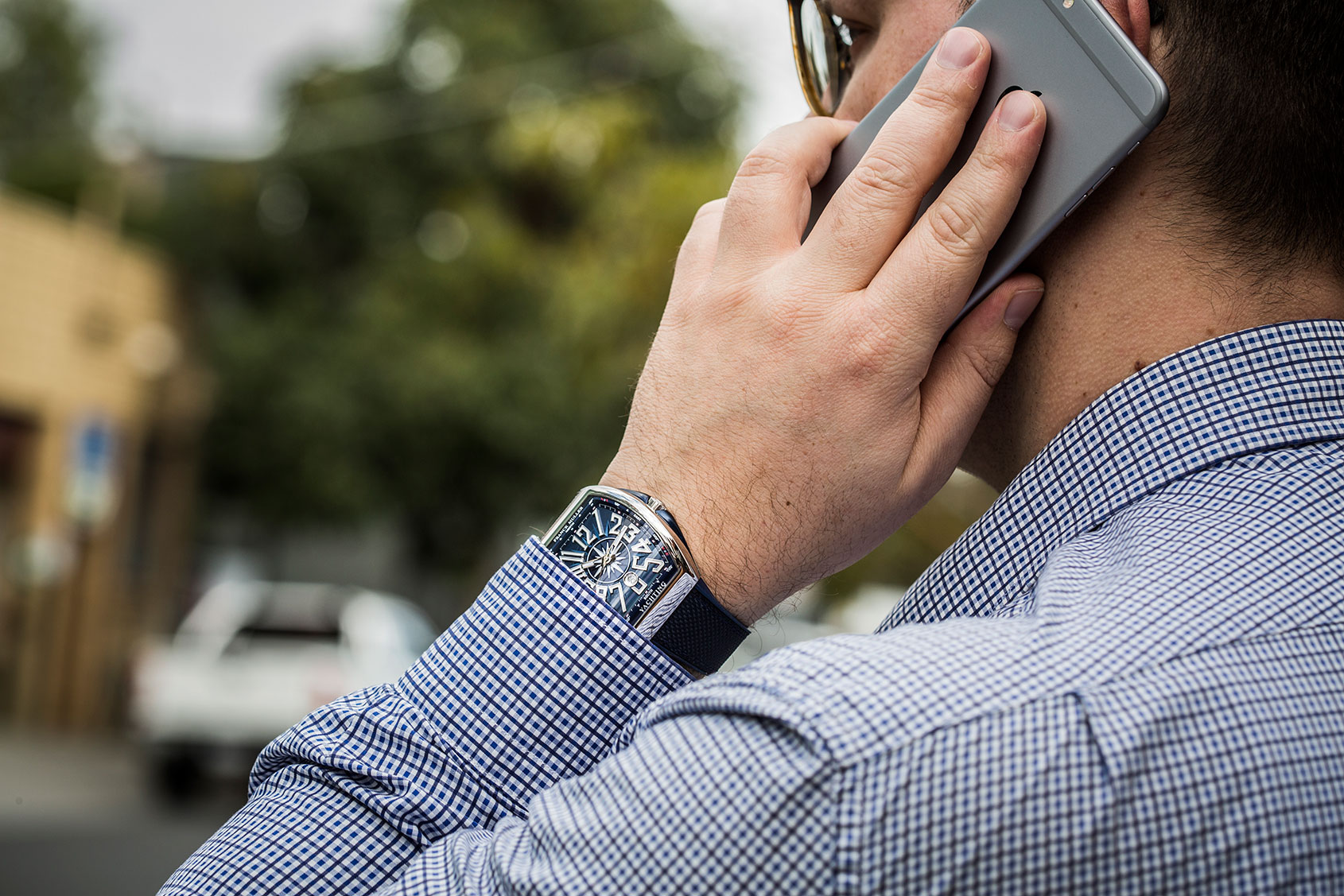 An interesting detail is the biomorphic blue crown guard, which continues both the blue theme and accentuates and the general curvey-ness. The integrated strap is a high point for me, a blue woven sailcloth-like material that's inset in rubber. It tones down the watch, without making it overly casual.
So if you're lucky enough to live a life of endless summer, know your plimsoll line from your hull displacement, but don't have to handle the rigging yourself – Franck Muller's latest collection might just be for you.
Franck Muller Yachting Australian pricing
The Franck Muller V45 SC DT YACHTING AC, in steel, $15,200.