Editor's note: The ever-changing beauty of the moon meets the constant charms of Raymond Weil's musically inspired Maestro. The results are powerful.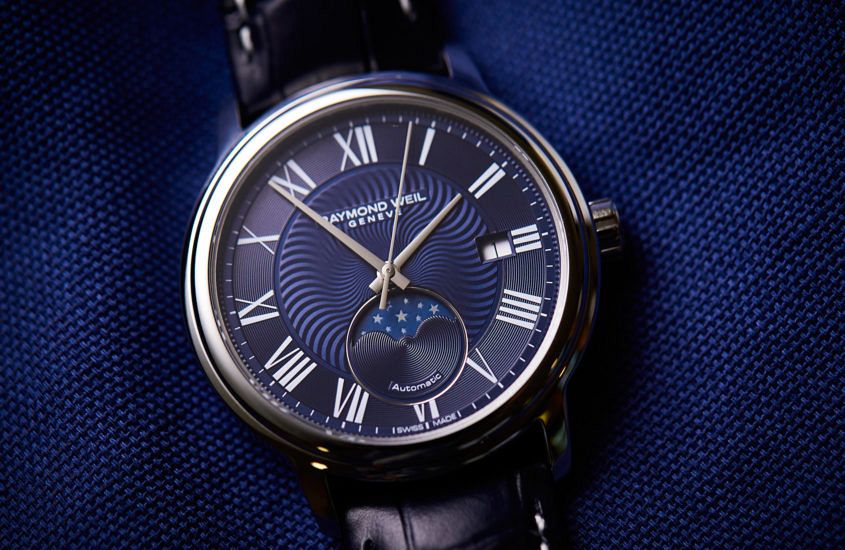 Call me a romantic, but the moon phase complication is amongst my favourites. Paradoxically, it's also amongst the least functional — tracking the waxing and waning of our most significant satellite isn't something that's high on my list of life priorities. And when the topic does come up, I can, you know, look at the sky.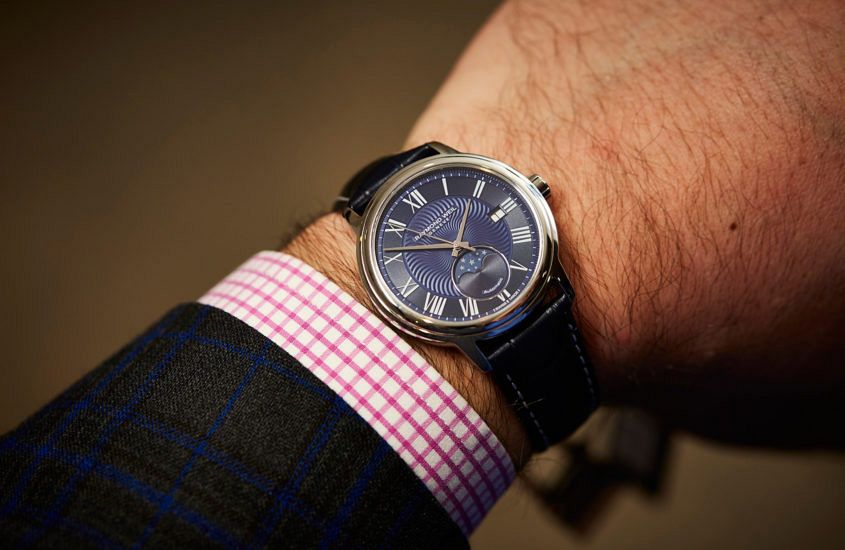 But, really, that's not the point of a moon phase. It's a complication of wonder, one that speaks — on a scale far broader than hours or minutes — to the passing of time. It also reminds you that time isn't an abstract concept, it's linked to astronomical events — the earth, sun and moon etc.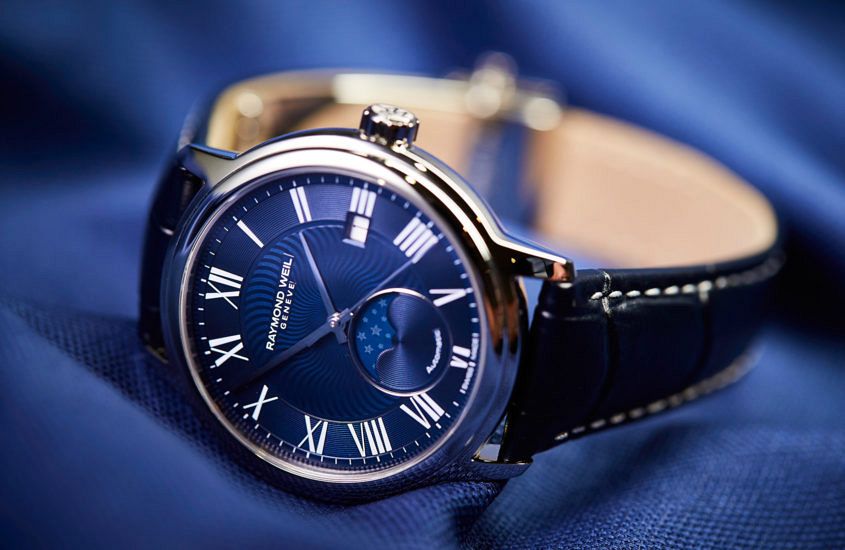 Raymond Weil has done well to capture this overall sense of stargazing whimsy in their Maestro Moon Phase. I mean, sure, the perfectly sized 39.5mm steel case is plain and simple, living up to the classic principles of the Maestro family. The dial, though, is where it really comes alive. Blue tones are the order of the day, but the effect on the wrist is far from flat or monochromatic, thanks to the various surface treatments: wavy radial guilloché in the centre, concentric rings for the hour track, and more concentric action for the moonphase subdial. Speaking of the moon, the neatly framed indicator is of the traditional style, and doesn't fight the rest of the design elements for attention, which results in a strong overall proposition. I also quite like that the Roman numerals are not overly classical, but rather have something of a deco flair.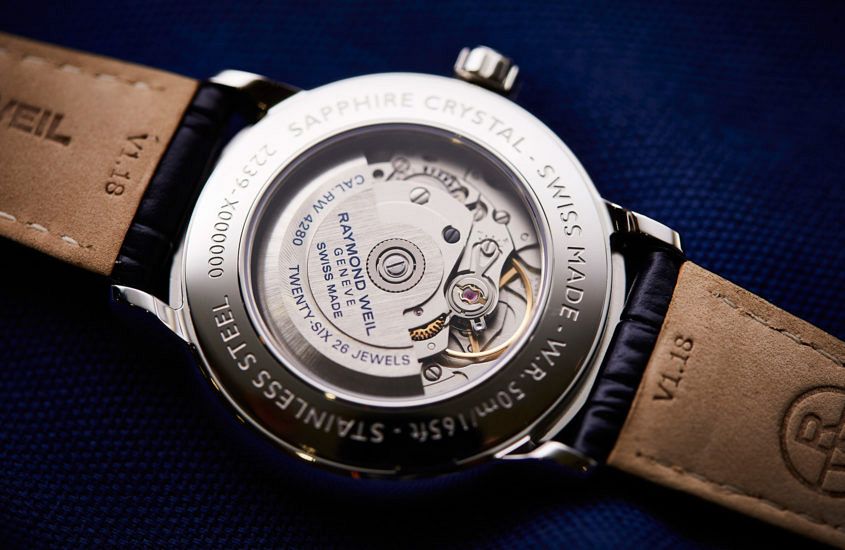 Behind the scenes beats the RW 4280, visible through a clear caseback. A blue leather strap, with contrasting stitch, tops it off, keeping the whole equation from being overly formal.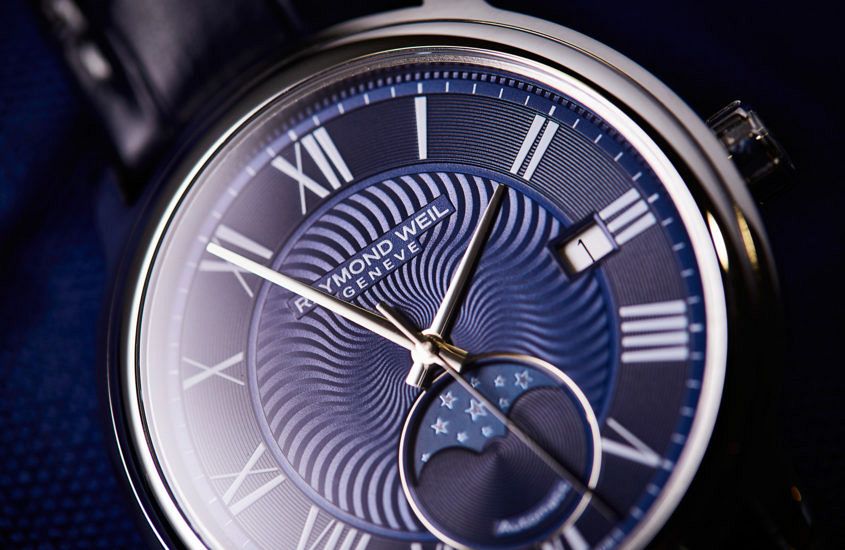 Raymond Weil Maestro Moon Phase Australian pricing
Raymond Weil Maestro Moon Phase, steel on leather, $2100