EDITOR'S PICK: Sharp steel – the Seiko Samurai
Felix Scholz
Editor's note:  Seiko's Prospex series of professional dive watches is renowned for two things: its exceptionally high quality-to-value ratio and its large number of passionate fans. And while there are a few perennial standouts in the Prospex family, some parts of the collection ebb and flow based on style and popularity…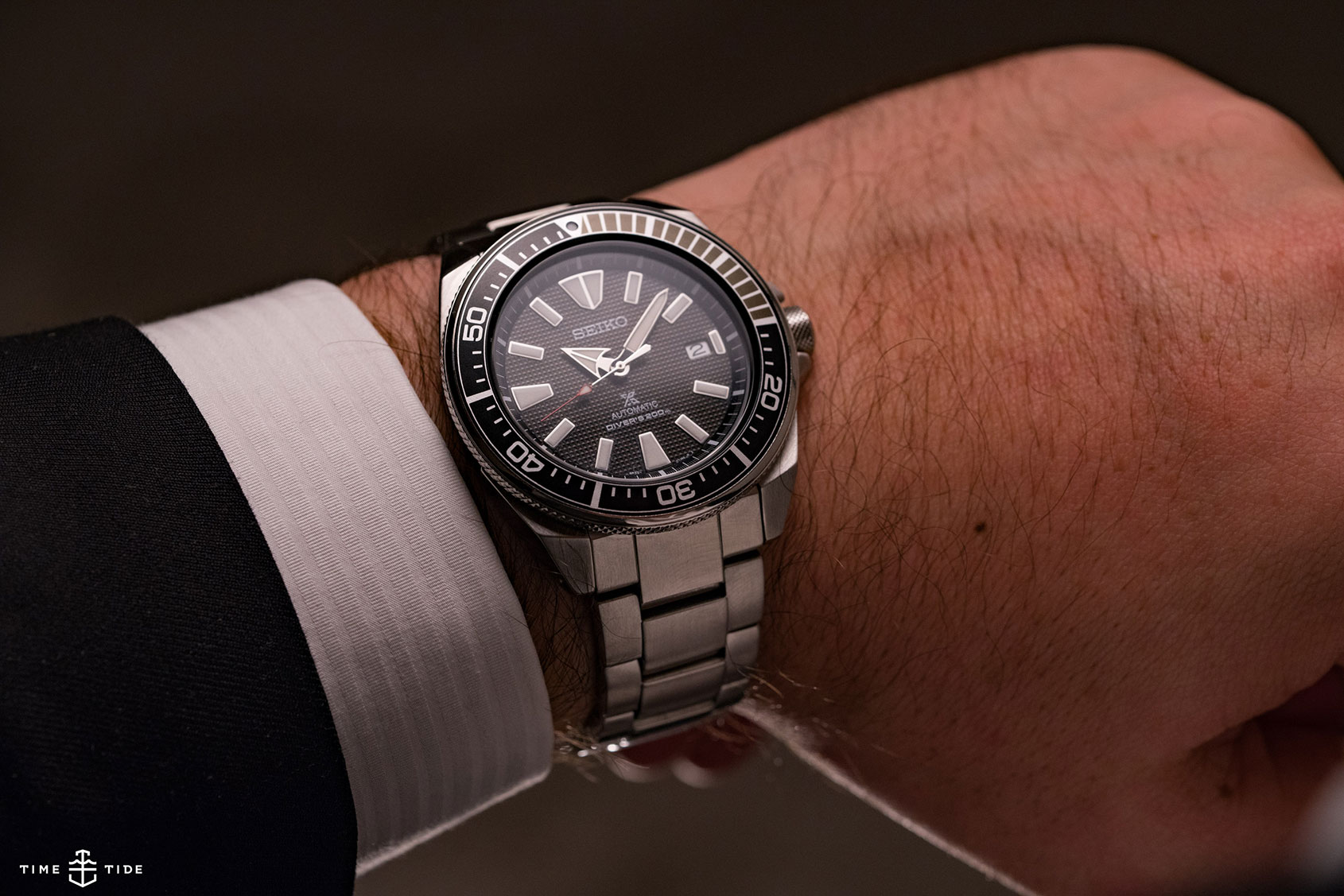 One such model is the so-called 'Samurai', a contemporarily styled 200m diver produced for a few years from 2004. Released in a range of dials variants, and in steel or titanium cases, the watch earned its moniker because the handset reminded wearers of the distinctive angles of the aforementioned warriors' swords. Also, it's an unwritten rule that wherever possible, Seiko model nicknames need to explicitly evoke their Japanese origins. As is so often the case with discontinued models, the Samurai developed something of a cult following, and prices for pre-owned models started, slowly but surely, to rise.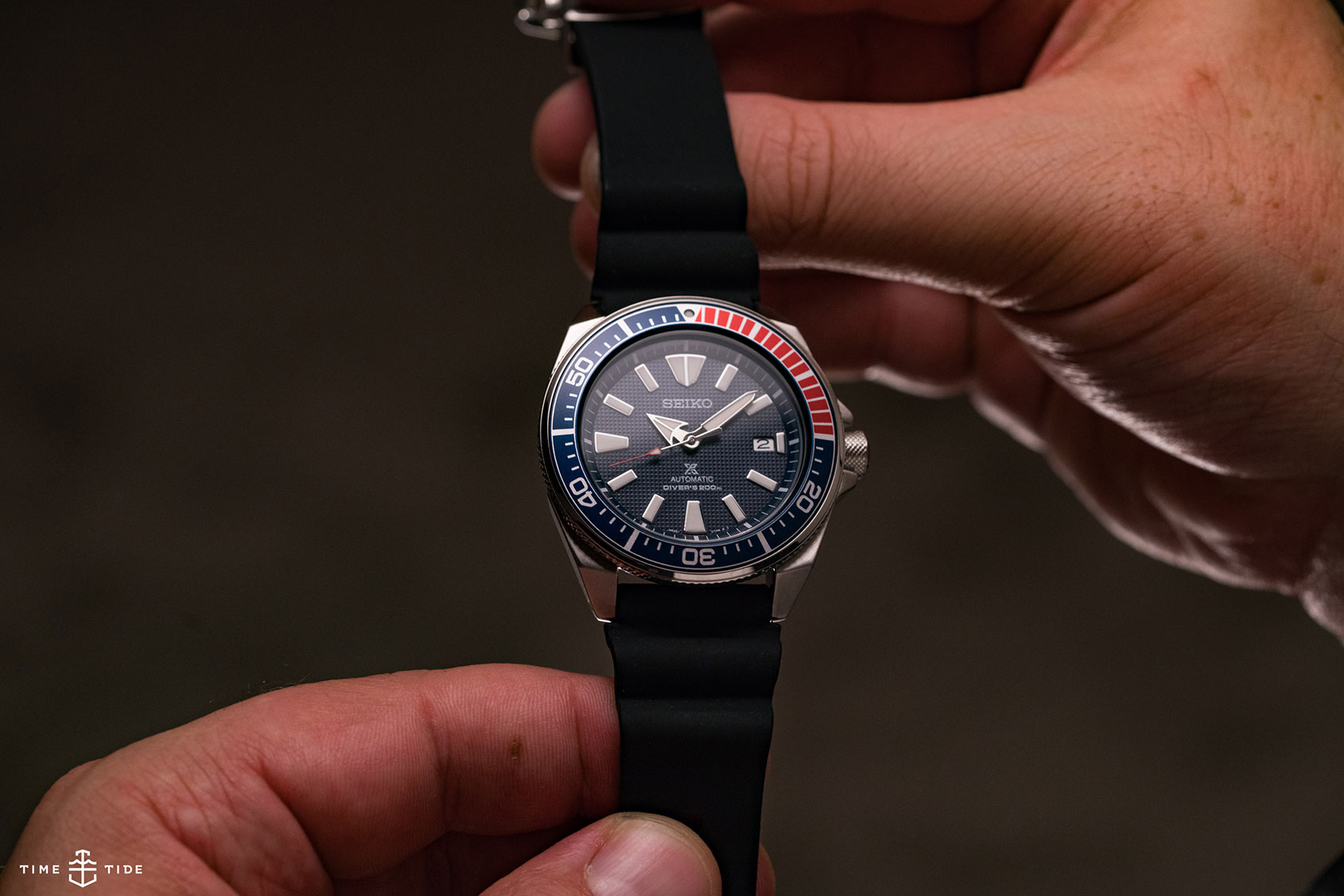 So when Seiko announced at Baselworld 2017 that the Samurai was back as a complete collection, it's only slightly hyperbolic to say that the people rejoiced. Certainly people who care about well-priced, no-nonsense watches (which it turns out is quite a few) were pretty happy.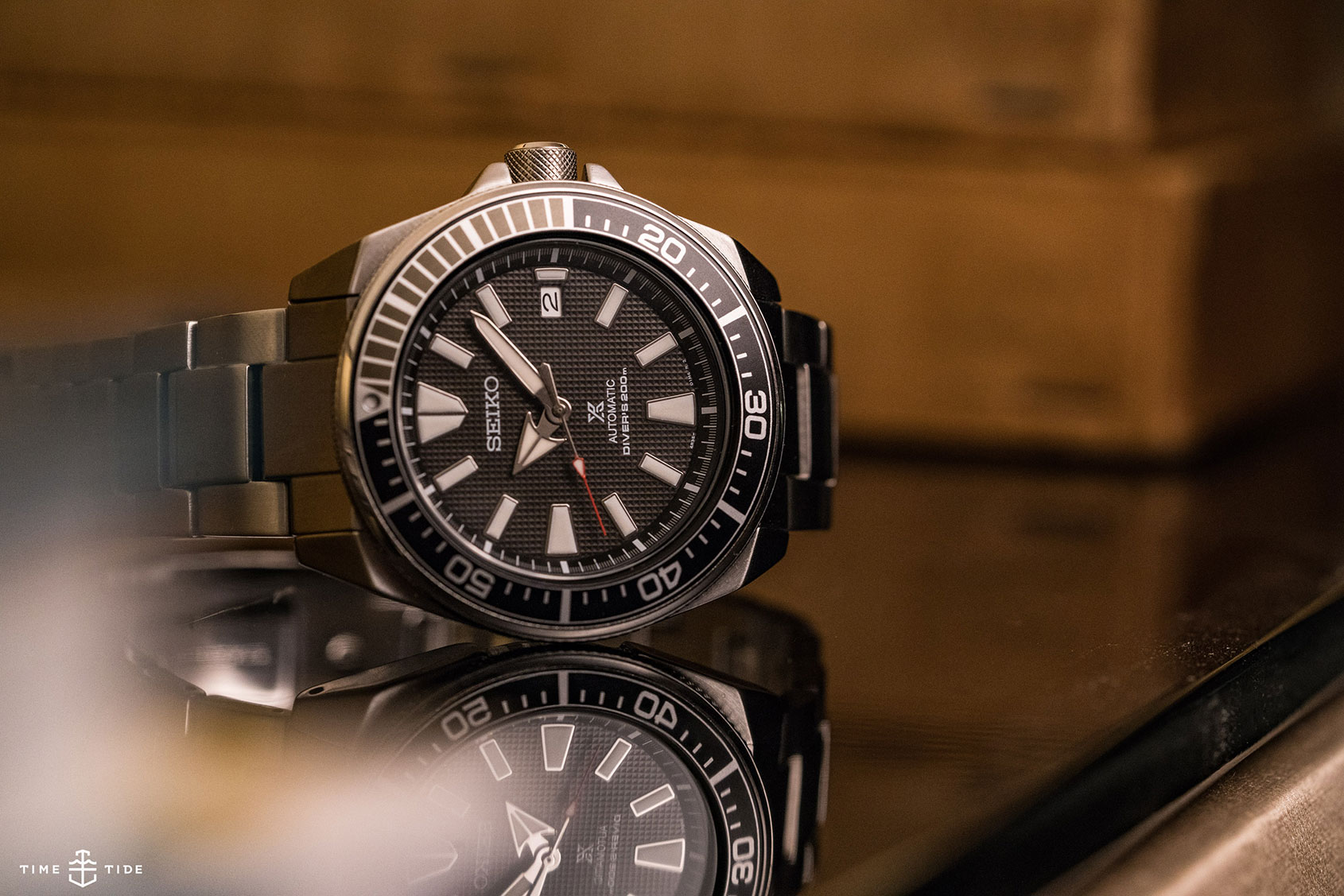 That's the backstory, so how about the watch? I spent some time with the black-dialled and bracelet-equipped SRPB51K as well as the pepsi-bezel, silicon-strapped SPRB53K, and my top line summary of these watches is that they're solid pieces of kit. At 43.8mm across the Samurai is no slouch on the wrist, and the overall look is modern and functional. With its neatly knurled lugs and matching crown, and sober case shape, the Samurai is almost military in appearance. However the dial adds some softness to the equation. The hands and indices are broad and generously filled with luminous material – I can only imagine that the watch would glow like a torch at night – and the dial base of the models I handled had an interesting tapestry pattern, which is a nice touch. Incidentally it's on the face of the watch that we see the most changes from the previous generation. The crystal is Seiko's proprietary mineral crystal, Hardlex. While it might not be as tough as sapphire, it's absolutely fine given the price of these watches. The movement is the hacking and self-winding 4R35. Not the most glamorous mechanism, but again, an economical option.
At the end of the day it's hard to fault the Samurai. As you can see, its conventional good looks mean it's not too out of place with a suit, and there's no denying it's got the chops to handle actual diving. All for well less than a grand. Not bad Seiko, not bad at all.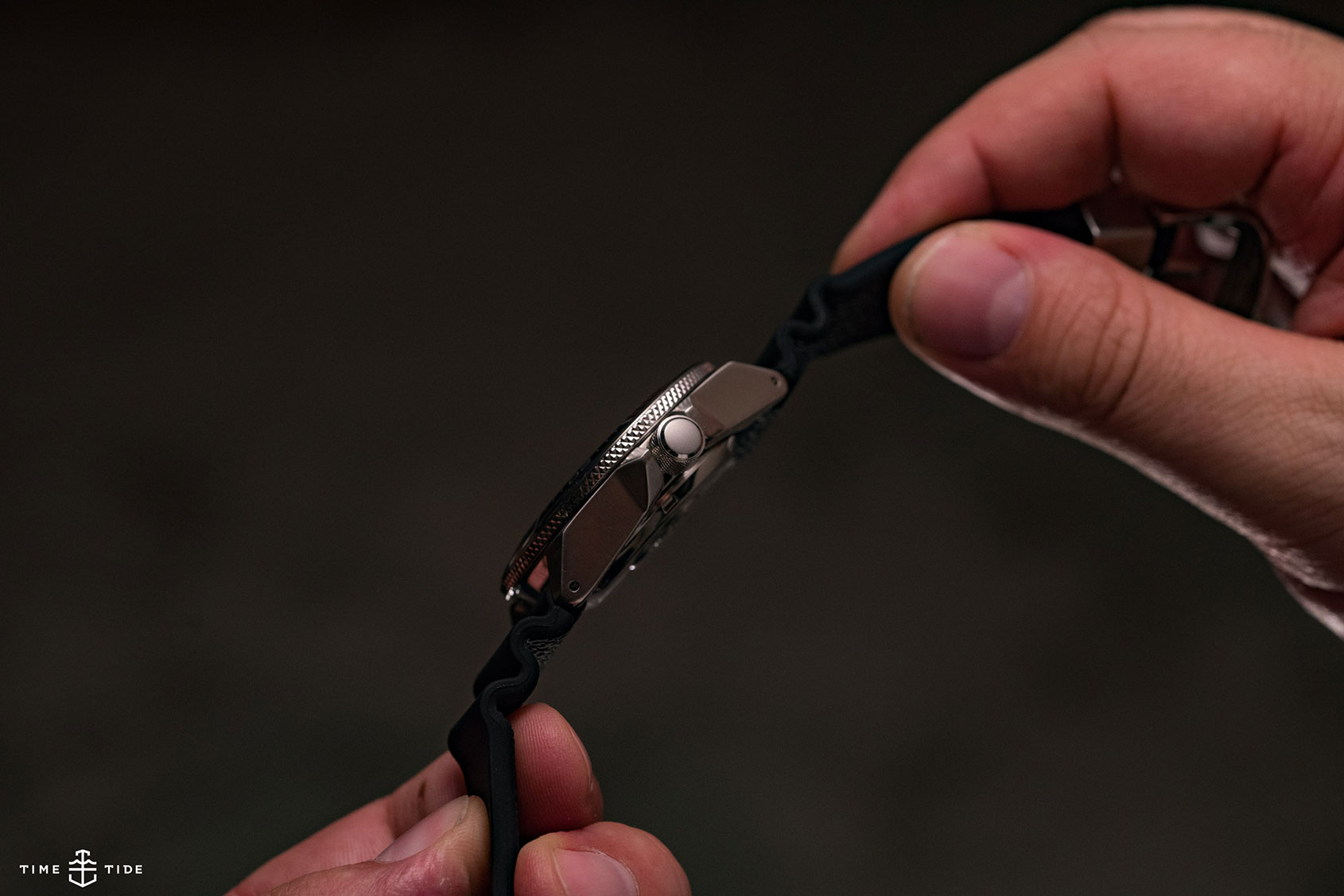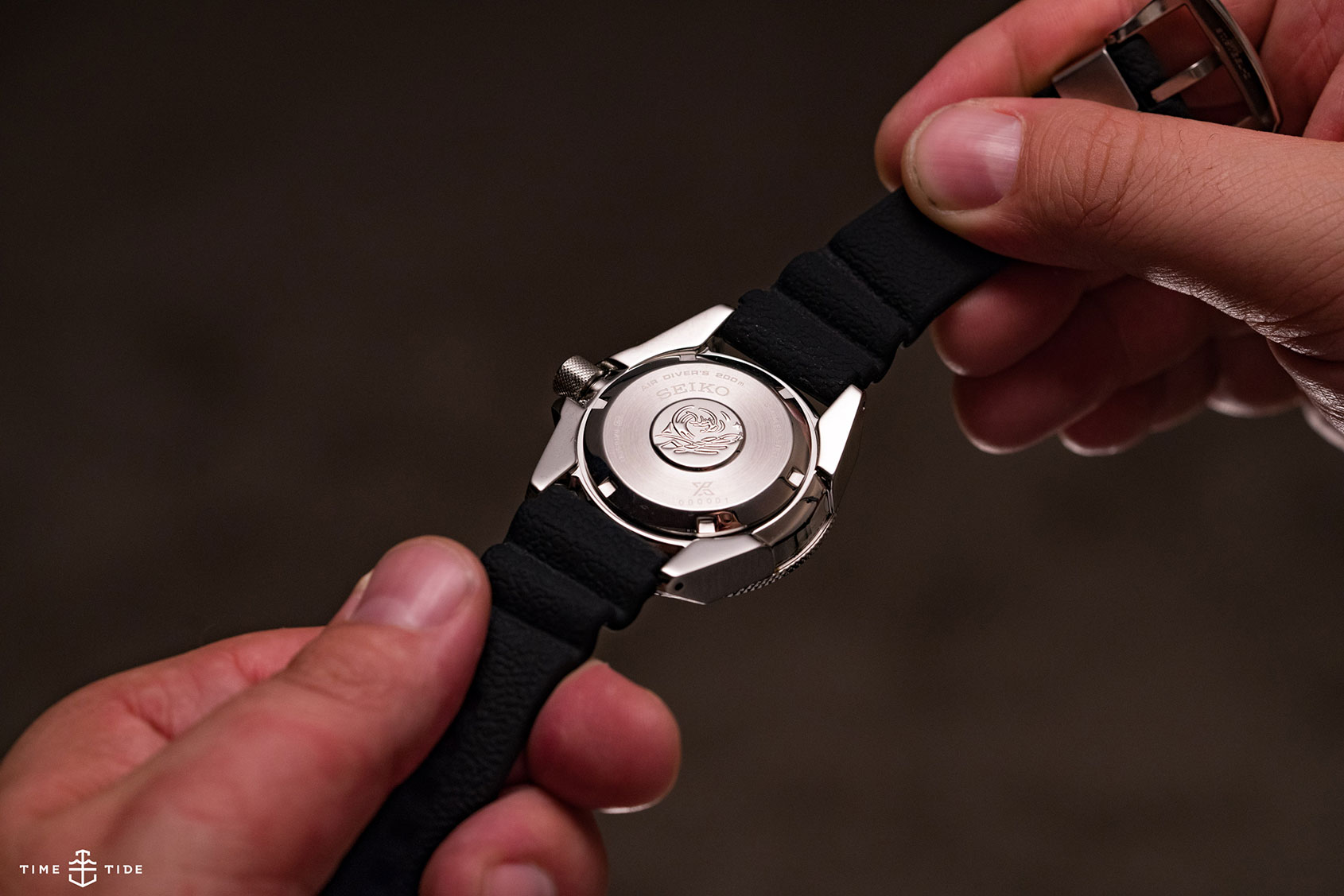 Seiko Prospex 'Samurai' SRPB53K and SRPB51K Australian pricing
Seiko Prospex SRPB53K (black dial and bezel on bracelet) $750, SRPB51K (black dial, pepsi bezel on silicone strap) $675