EDITOR'S PICK: Picking up speed with the Longines Railroad
Felix Scholz
Editor's note: This Longines Railroad reissue manages to straddle a fine line — of being an authentic reproduction of a period piece that looks entirely contemporary and relevant in 2017. The fact that it's also got a neat tie-in to the golden age of train travel is something to look back on nostalgically as you're crammed like a sardine into a packed carriage on your morning commute. Ah, the romance of rail!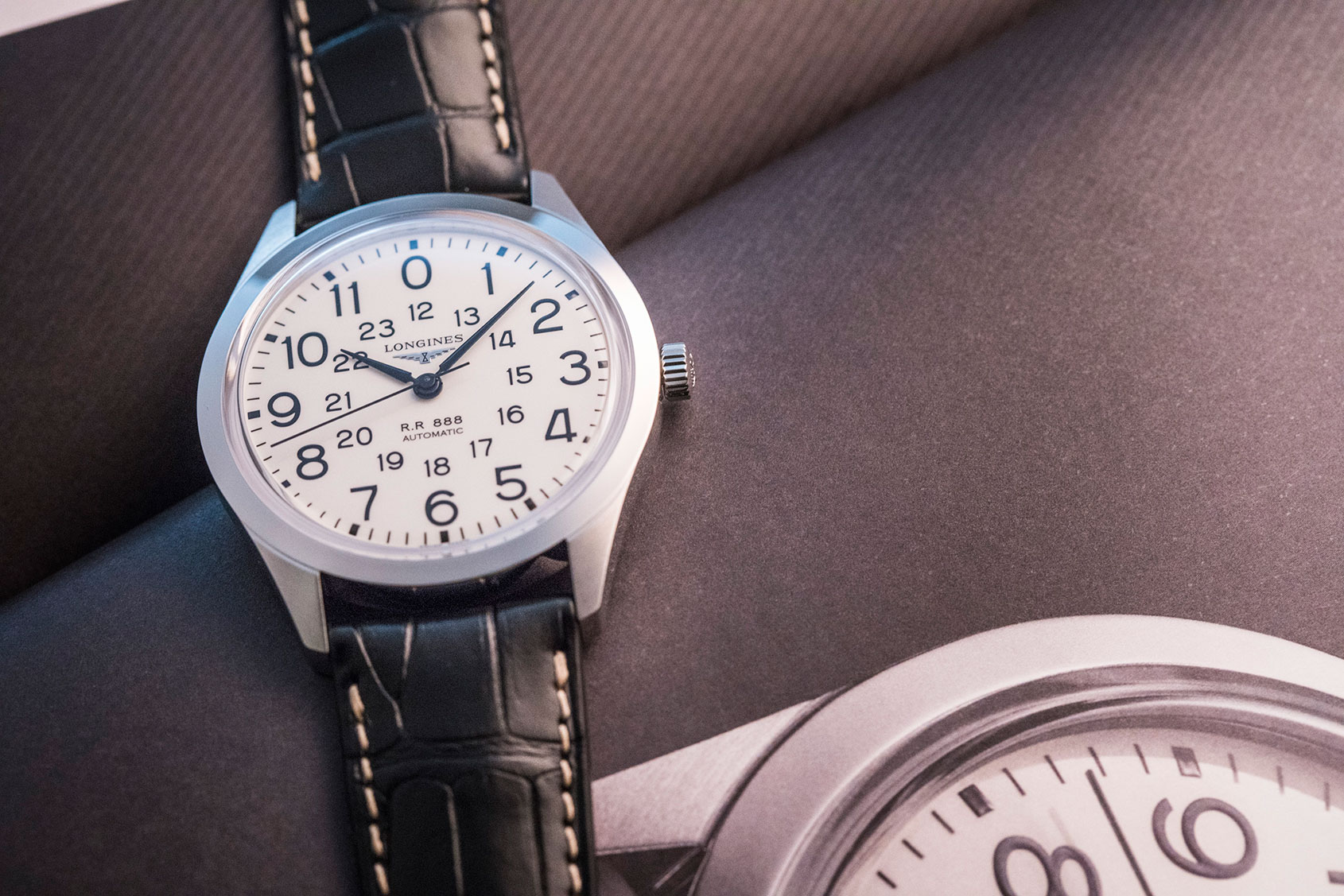 We're not alone in our love of Longines heritage offerings – the classic designs and smart prices make them consistently instant hits among watch enthusiasts, and every year we get some new treasure from the brand's seemingly endless archive. We've had dive watches, pilot's watches, even trench watches – but we've never seen a train watch, until now…
The American railroads 'General Railroad Timepiece Standards' specified that timekeeping equipment from then on must "be open faced…use plain Arabic numbers printed bold and black on a white dial, and have bold black hands…"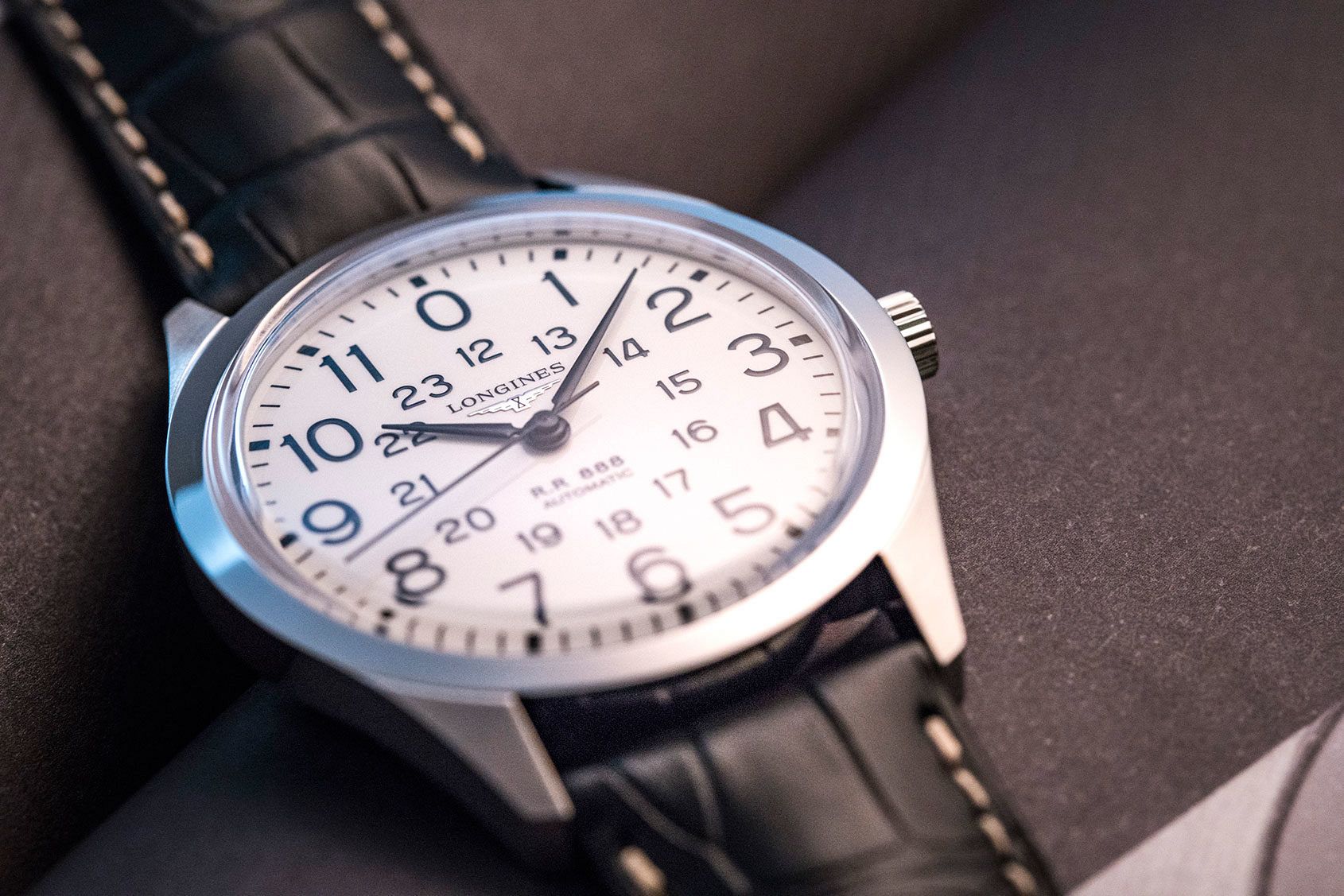 The Longines Railroad takes its name and design from highly precise 'railroad grade' mid-twentieth century Longines watches intended for use by railway workers. Before the invention of electronic safety mechanisms, accuracy on the railways wasn't just a matter of good customer service, it was a matter of life and death. In fact, it was a head-on collision in 1891 caused by a slow pocketwatch that caused the American railroads to put together the General Railroad Timepiece Standards. These guidelines specified that timekeeping equipment from then on must "be open faced… have a minimum of 17 jewels, adjusted to at least 5 positions, keep time accurately to within a gain or loss of only 30 seconds per week, adjusted to temperatures of 34 to 100 degrees fahrenheit, have a double roller, steel escape wheel, lever set, micrometric regulator… use plain Arabic numbers printed bold and black on a white dial, and have bold black hands…"
While these standards were written with pocket watches in mind, you can see that the Longines Railroad, with its clear, legible dial, prominent Arabic hours and inset 24-hour scale, honours the spirit of these historically important watches. There's no date to disrupt the purity of the design, and it comes on a gently padded alligator strap with contrasting stitching, in the uncommon 21mm width. The caseback is solid, with an engraving of a steam train — though you don't need to be a trainspotter to appreciate that the simple look and angular, 40mm steel case make this a versatile watch for all manner of occasions. There's another nice touch, in the applied logo, which gives a refined feel.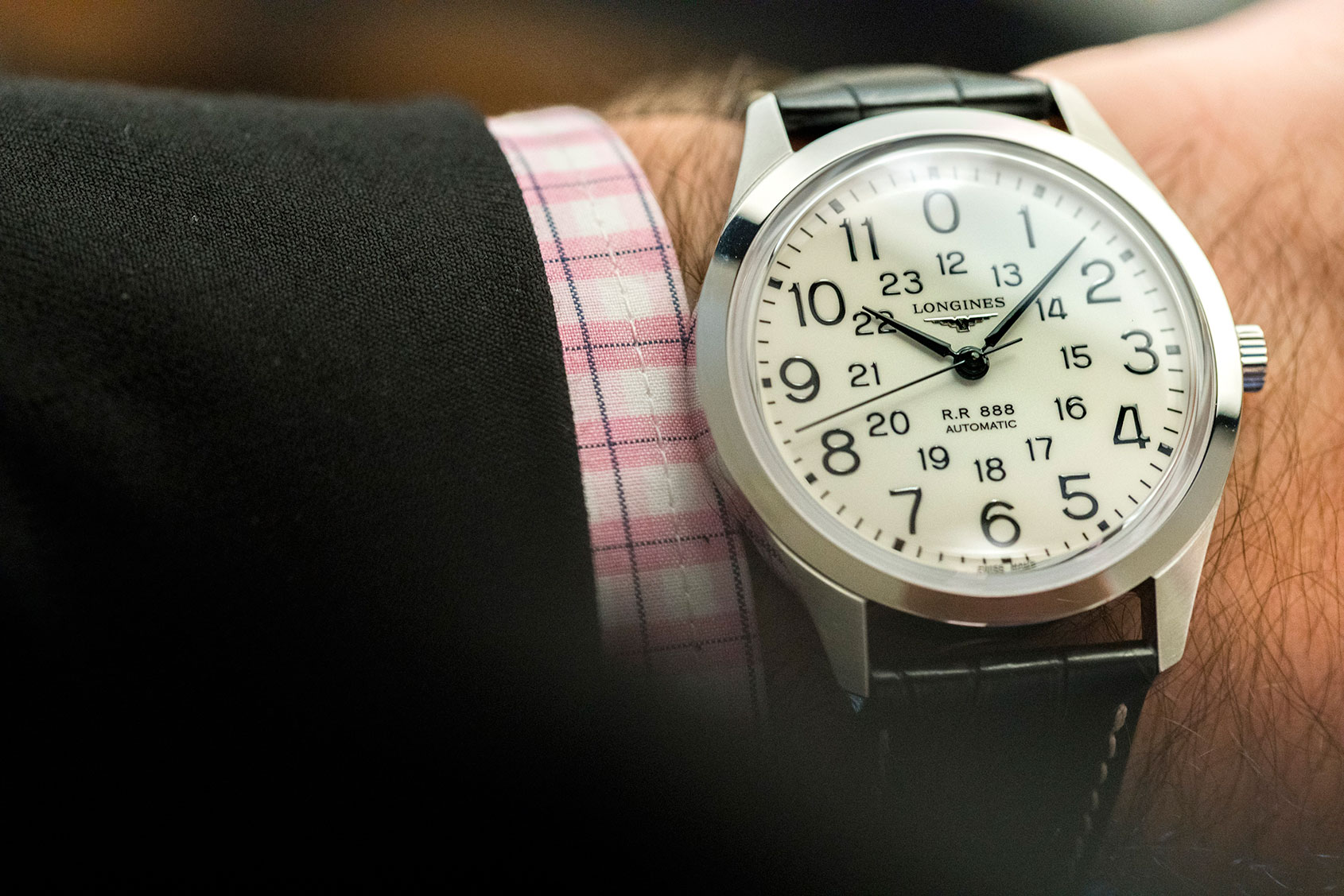 For anyone wondering, the R.R 888 references the automatic calibre L888.2 that powers the watch, and is a nod to the vintage Longines which was powered by the manually wound calibre 280, proudly displayed on the dial in the same style.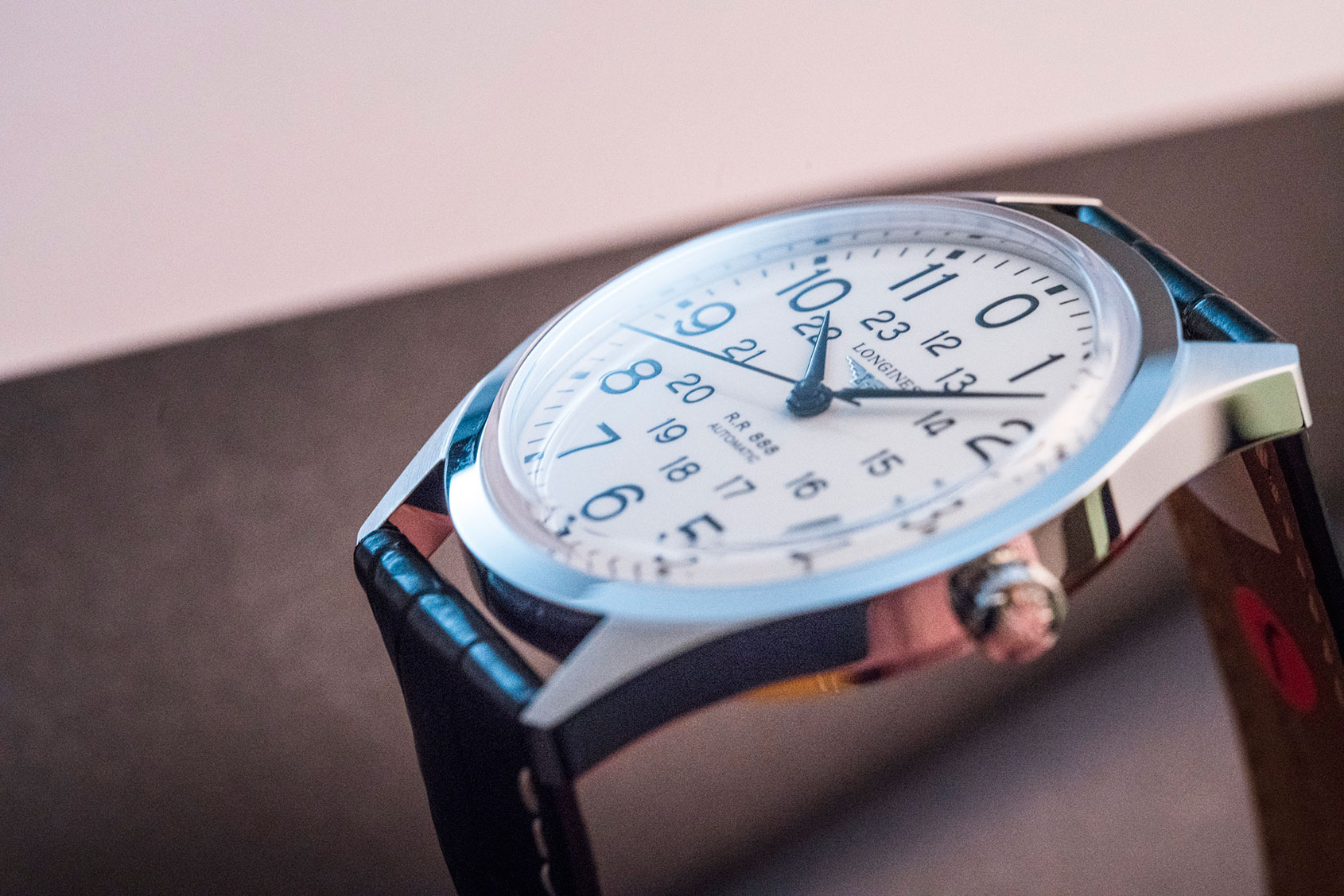 I know we say this every year, but Longines has yet again nailed it with this heritage release. It's a great watch with a genuinely interesting history, at a great price. But the best thing for me, and the thing I love about Longines' approach to heritage in general, is that there's been no gilding of the lily. A watch this good doesn't need hyperbolic marketing or over-the-top design flourishes. Once again, nice work, Longines.
Longines Railroad Australian pricing
Longines Railroad, on alligator, $2350.