Editor's note: There's really no reason to be talking about this watch at the moment. It's not new, and it's certainly not easy to get. But it's also a rose gold Nautilus. So there's that.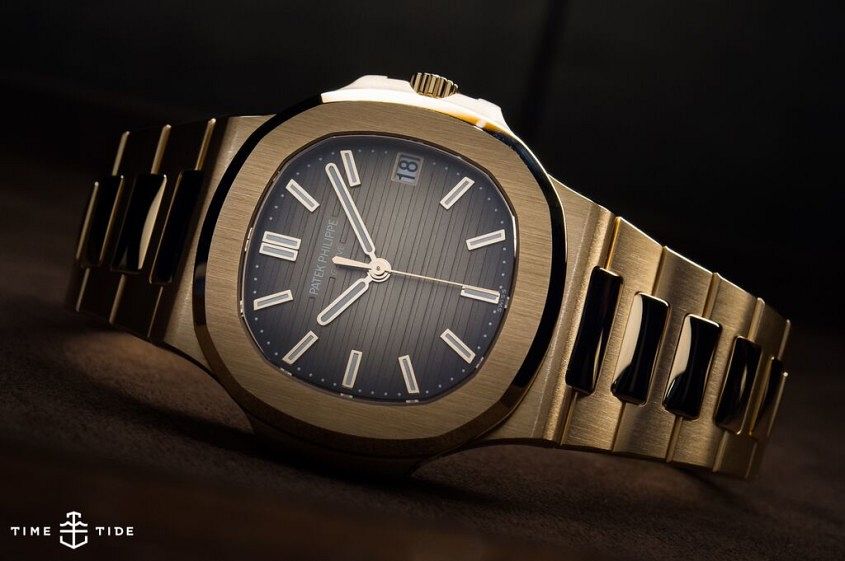 There was a lot of fuss about Patek Philippe's new watches this year, with the eyebrow-raising Calatrava Pilot and their much more on-brand split-seconds chronograph. If Patek made music rather than watches, the Pilot and the split-seconds would be their latest album's lead singles. Big, highly produced and attention-grabbing. Initially, they're the only songs getting played. After a little bit of time and reflection though, we have some important news: our favourite track is actually one that appeared further down on the listing. In fact, it's a remastered version of one of their greatest hits – the Nautilus.
The Patek Philippe Nautilus 5711/1R-001 is structurally and technically identical to the classic 5711 'Jumbo' that was introduced in 2006; itself a direct predecessor to the original Nautilus introduced in 1976 – the 3700. It's the Nautilus at its most pure — pared back to time, date and that iconic Gérald Genta design. It's the ultimate luxury sports watch. This is the first time the 5711 has been offered in rose gold. And, boy oh boy, it's stunning.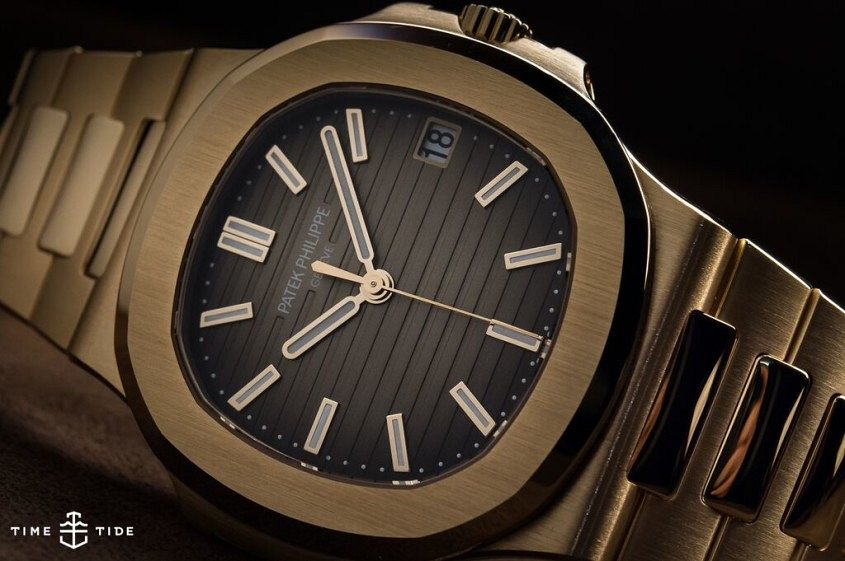 The fact that Patek have swapped the customary blue horizontally striped dial for a chocolate brown graduated one (which warms up from dark chocolate at the edges to lighter in the centre) completes the package. The dial is finished off with 18k rose gold hands, indices and date window frame.
On the wrist, the rose gold Nautilus is (and I can't believe I'm about to write this) surprisingly understated. I know, it's a solid gold Patek, hardly the subtlest watch available, but it's true. Compared to a similar solid gold watch, say from Audemars Piguet or Rolex, the Patek is low-key luxury. This is down to the largely brushed finishes, but the fact that the Nautilus is still a relatively thin watch certainly helps. It's just beautiful to wear.
That this latest update of the 5711 is so attractive is testament to the power of the Nautilus. All Patek had to do was change the case metal and add a complementary dial colour and they made what turns out to be (in our opinion) their best watch of the year. However, we really shouldn't be surprised; the Nautilus turns 40 next year, and since its controversial release (it was the Calatrava Pilot of its day) it has evolved into one of the most instantly recognisable symbols of refinement, luxury and success.
Images by Kristian Dowling/Time+Tide Images