Editor's note: We all love blue watches. That much is clear, with the popularity of the blue dial stainless steel sports watch escalating almost beyond belief in 2019 and still in 2020. Both vintage and modern examples of blue watches from a few of the best watch manufacturers in the world command ever-increasing prices as appetites grow more ravenous and the size of the plate remains relatively unchanged. But as you might expect from the watch collecting community, the pulp of the matter lies in the details, and not all blue watches are created equal.
Blue and white are a popular pairing, from antique ceramics to dive watch dials, but there is a colour combination that is somehow even more enchanting. Blue and gold. It's a pairing many hoped for from the just-released Tudor Black Bay 58, only to be disappointed. And you can't blame them, because the potential is well and truly captured in the stunning, sparkling Grand Seiko SBGE248.
Grand Seiko has something of a reputation for finely finished understatement. This watch is, well, a little extra. That's not to say that the Grand Seiko SBGE248 isn't as finely finished as you'd expect, it's just that, thanks to its popping blue and gold colourway, this Grand Seiko isn't under anyone's radar.
Which, honestly, is a really good thing, because this watch is pretty exceptional. These sporty Spring Drive GMTs are already well-loved travel watches, thanks to the combination of great build, good looks and a very, very cool movement. But throwing a near-electric blue bezel and shimmering dial and yellow gold details and bezel into the equation takes this large 44mm to a whole other level of awesome. And while it might be too much for some tastes, if you're going to travel — why not travel in style?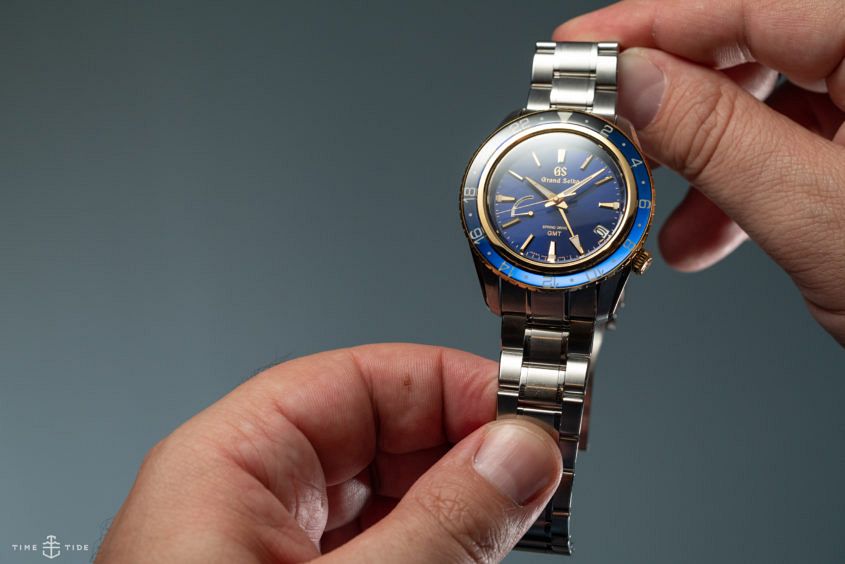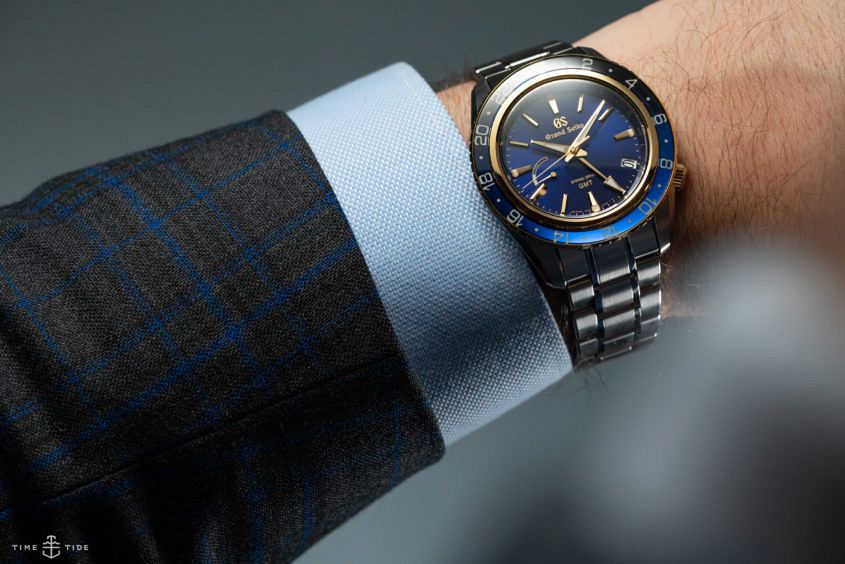 Grand Seiko Spring Drive GMT SBGE248 price
Grand Seiko Spring Drive GMT SBGE248, $16,400 AUD
Made in partnership with Grand Seiko. However, the opinions expressed in this article are our own in accordance with our Editorial Policy.