Editor's note: The watch industry is, in general, pretty big on segmentation. According to them, we should be wearing something different for every different activity in our lives. But that way madness lies. I'm a fan of watches that fit a range of purposes, and ranges don't come much wider than sports AND luxury. So, in that spirit, here are five of the best …
Sports luxury is one of those ephemeral subgenres in watchland that hides a multitude of sins. It's easy for a watch maker to label any oversized solid-gold diver as sports luxe, but the reality is that most of these watches will never see any actual sports time. Frankly, that's not good enough. So we found a select handful of timepieces that you could wear with ease on the court or in the boardroom.
Patek Philippe Aquanaut
I was never really on team Aquanaut, but then I caught up with David and his 'one watch' Patek Philippe, and I just got it. Like the Rolex, the Aquanaut has the winning combo of rubber strap and slender case. But beyond that there's a dazzling mix of finishings, an interesting dial and top-notch movement. Beautiful but not delicate.
Rolex Yacht-Master 40 Oysterflex
It's an obvious choice, but this Everose beauty's inclusion isn't solely due to the action-ready and oh-so-comfy Oysterflex. The slim case profile and Cerachrom bezel are also key attributes in the Yacht-Master's success as a sports-ready status symbol. RRP $31,650
Montblanc TimeWalker Date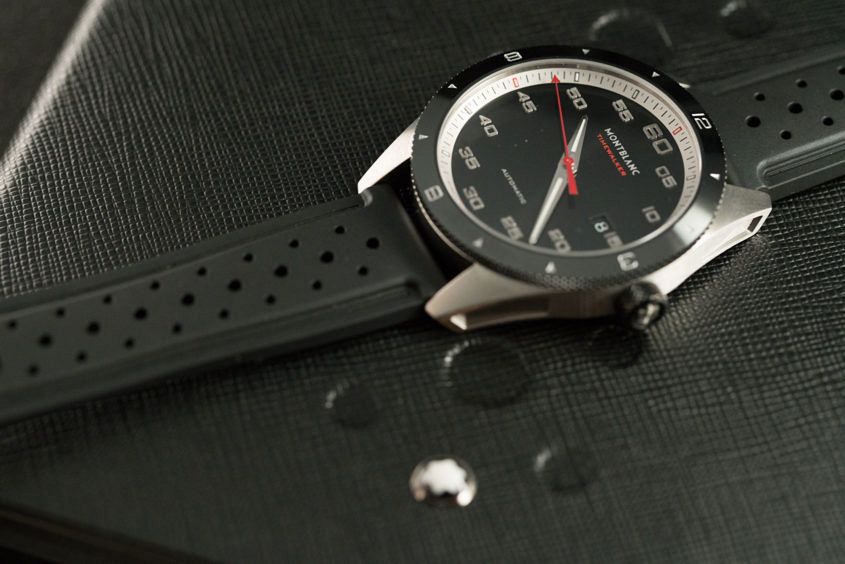 Montblanc recently gave their hallmark TimeWalker line an automotive makeover, one which leans heavily on chronographs. But I actually think the simpler time and date offering is a perfect sporty-luxe piece at an entry-level price with its bright, attractive dial, simple steel case with neat cutaways and a ceramic bezel. On rubber, this thing is perfectly suited to action, adventure and, well, the office. RRP $4470 on calf or rubber
Hublot Classic Fusion Racing Grey
Hublot is a sporty brand, no doubt. Big and bold are some of the adjectives that spring to mind. The Classic Fusion line shares this sporty aesthetic and DNA but in a dressier, more refined package. Plus the rubber-backed leather straps mean you don't have to be too concerned about building up a sweat. RRP $30,300
Louis Vuitton Tambour Moon GMT 41.5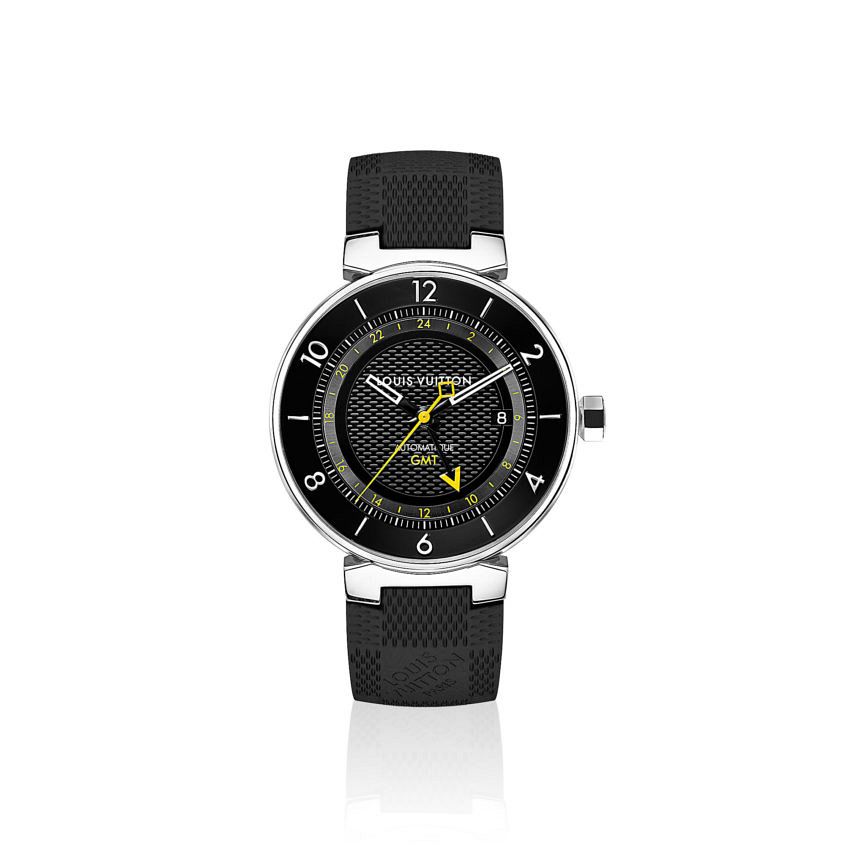 If I'm completely honest, this Louis Vuitton is more luxury than sports, but with its comfortable newly redesigned steel case, rubber strap and practical GMT functionality, there's absolutely no reason why you shouldn't wear this beauty for a quick round of casual racquetball before a spot of sunning yourself on the deck of your (super) yacht. RRP $6625