EDITOR'S PICK: 5 Halloween-worthy skull watches
Felix Scholz
In a few days, the portal between this world and the one that comes after will be at its thinnest, so it's probably a good time to start thinking about what wristwear is best to impress the spectres, ghouls and ghosts. And while vintage Rolex and Patek are your typical, safe bets, we'd suggest something with more … skulls. Like a skull watches. Or at least watches with a skull motif on the face. Why skulls? They symbolise death and danger, and are undeniably cool. When you put a skull on a watch it takes it to another place — a dark place. The ticking hands and the grinning skull serving as a reminder that everyone's time is limited. Tempus fugit and all that. 
Fiona Krüger – The Celebration Skull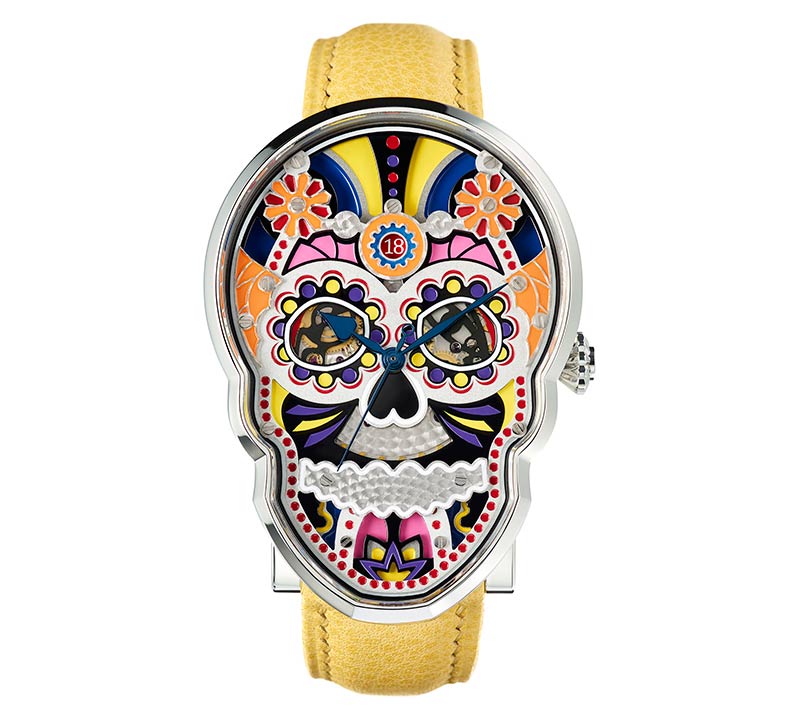 Skulls don't have to be morbid – Scottish independent watchmaker Fiona Krüger's Celebration Skull takes colourful inspiration from the Mexican Día de los Muertos celebrations. RRP 25,800 CHF.
Romain Jerome – Día de los Muertos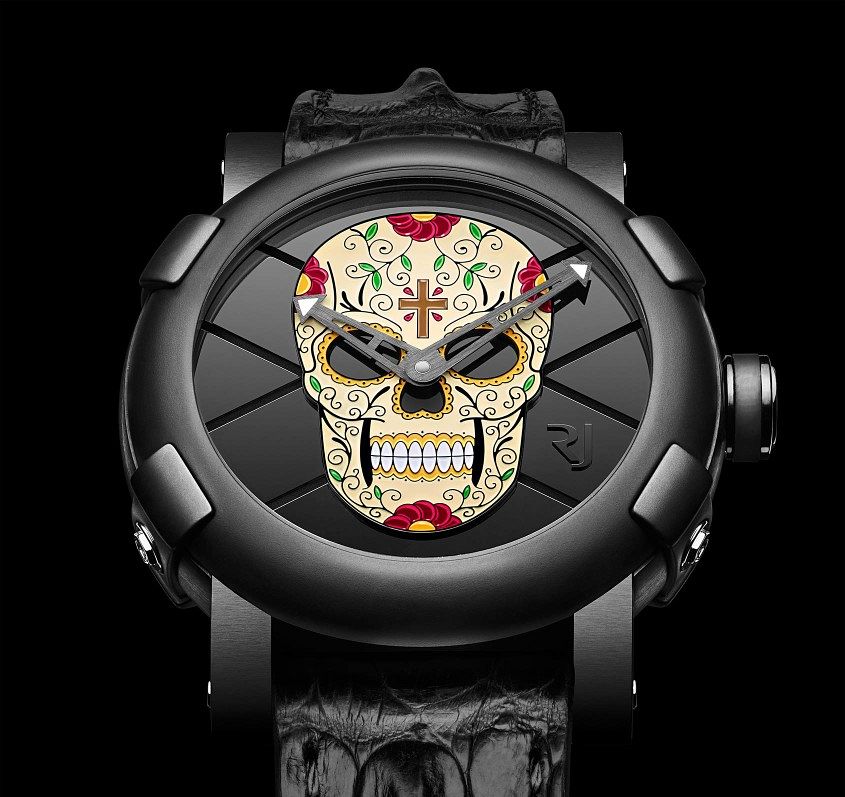 Fiona Krüger isn't alone in being inspired by the vibrant Mexican festival. Romain Jerome's version adds a hand-enamelled dial to their DNA case. Breaking Bad flashbacks guaranteed. POA.
Richard Mille RM 52-01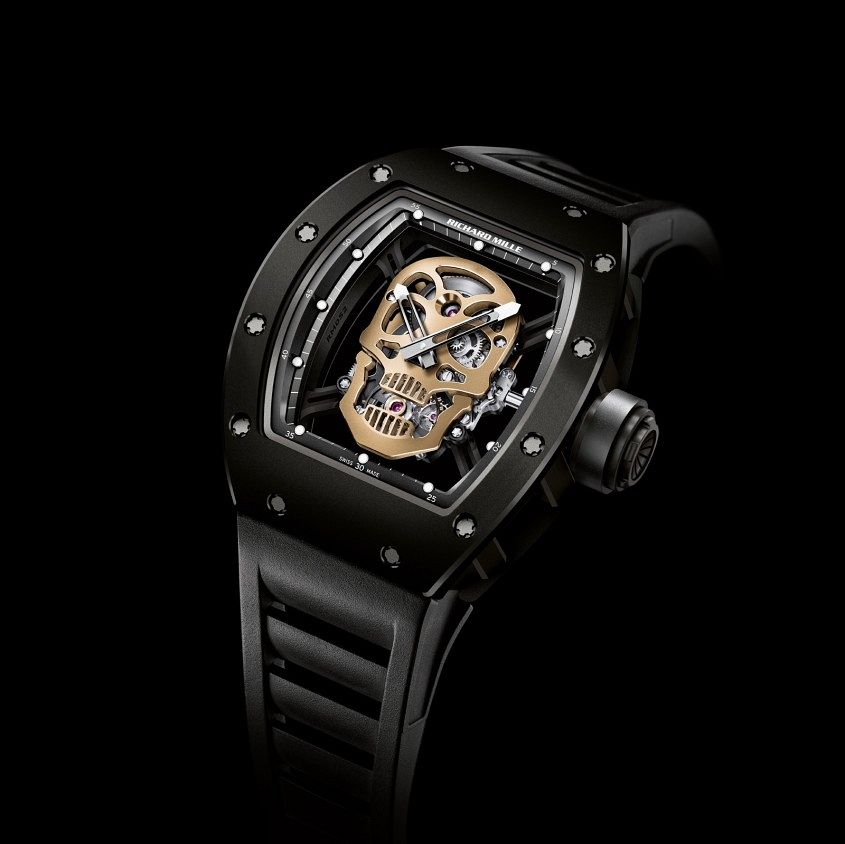 The RM 52-01's grinning golden skull is encased in Richard Mille's trademark tonneau case. It was this distinctive black and gold combo of the watch that caused some trouble for Vladimir Putin's press secretary. Price around $620,000 USD.
Speake-Marin Face to Face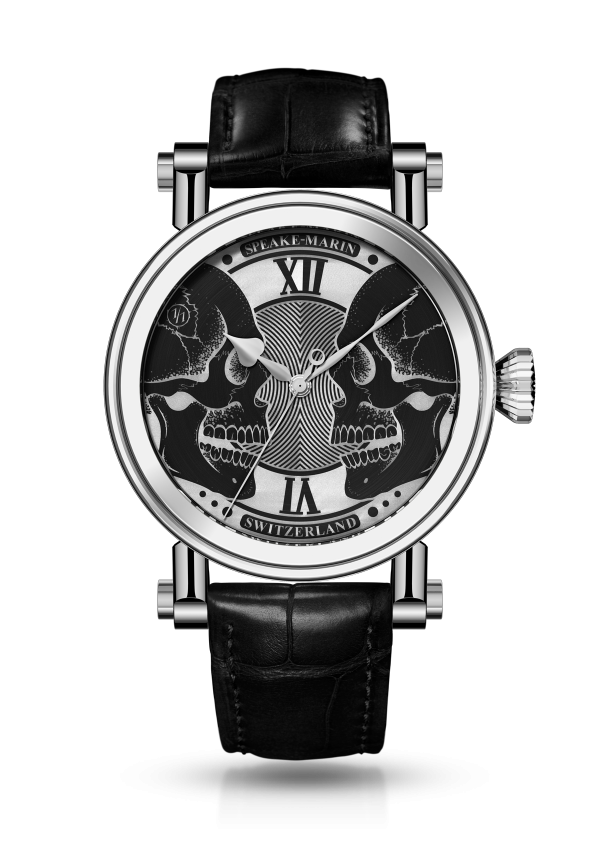 English borne Peter Speake-Marin has been playing with the skull motif for several years, with none more striking than the black chemical etched double skull of the Face to Face. POA.
Bell & Ross BR 01 Bronze Skull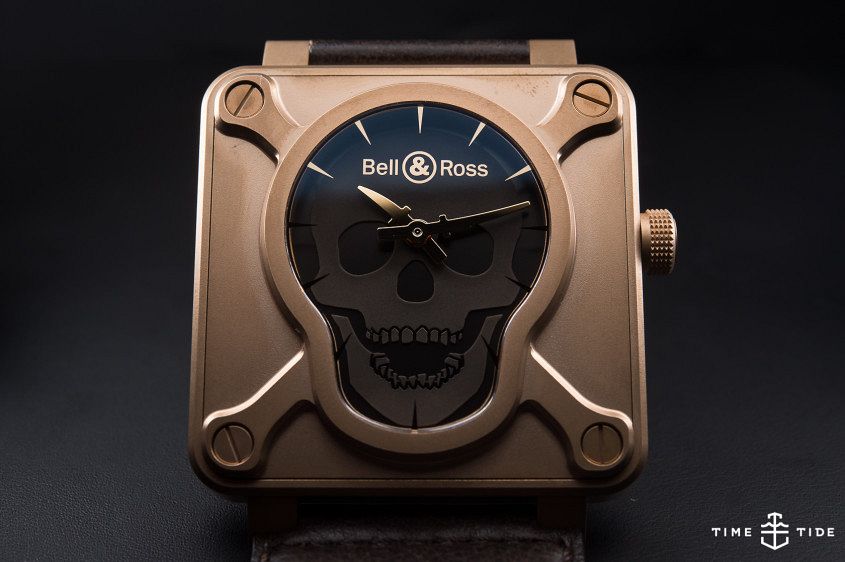 The latest version of Bell & Ross' signature airborne watch adds a bronze case to the skull and crossbones, giving the watch a distinctly piratical feel. Read our full review here. RRP $9200 AUD.