Get ready for Dustin Martin to appear on a billboard near you, draped in luxury watches…
Andrew McUtchen
Editor's pick: The Norm Smith Medal is awarded to the best player in an Australian Rules Football Grand Final. If you win one, you're all but guaranteed sports legend status for life. If you win two, you're one of the game's all-time greats. It's unlikely you'll ever have to buy yourself a beer in a bar again. If you win three, you're a man called Dustin Martin.
'Dusty' was the difference in the Tigers win over the Cats on Saturday night, and we're imagining there's been plenty of talk over at Kennedy, an Australian jeweller and watch retailer, where he was the face of a campaign in 2020. We won't be surprised when he once again graces city billboards and ad-banners draped in more Panerai and IWC. Congratulations to Dustin and the Tiges on an epic win. Now, let's read again about how Kennedy working with sporting ambassadors, as opposed to models, is a good thing. 
Luxury brands invariably dangle a world of mahogany-panelled exclusivity. Viewed through the prism of their marketing, life is presented as a stately whirl of weekend polo, yachts and vintage convertibles. Access is restricted by a velvet rope and the relative depth of your wallet. But the chance to belong to this rarified community — the champagne always in the ice-bucket, peacocks strolling across the clipped lawn — remains an enviable prospect.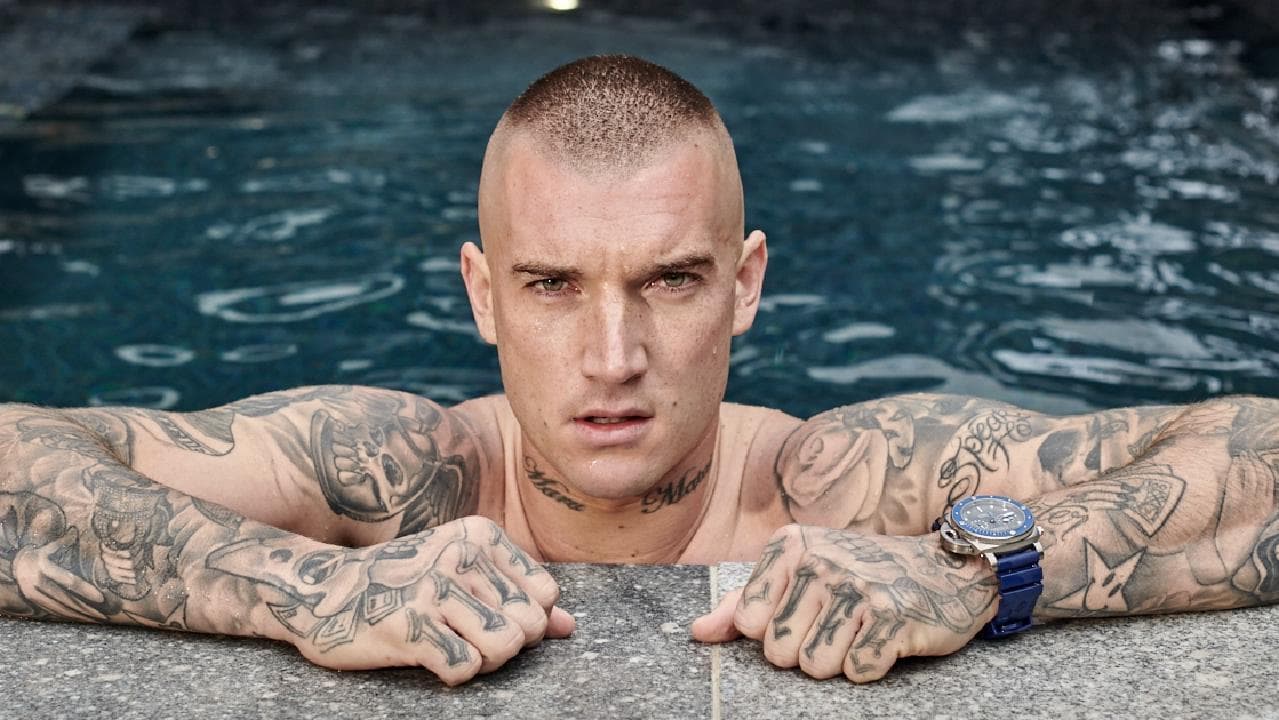 Asked to pick someone who embodies this lifestyle, the AFL player Dustin Martin wouldn't even make the draft. Sipping on a gin and juice in the Maldives, in a cabana with Serena Williams? Yes. Croquet and Couta Boats? Not so much. But Dusty Martin, king of the 'don't argue' (Google it if that is foreign, and please enjoy), is exactly who Kennedy, the Australian luxury watch retailer, has plumped for in a new collaboration.
At first glance, this brand fit seems as logical as Marilyn Manson becoming the ambassador for Hillsong Church. Martin is indisputably one of the greatest players in AFL history – a jaw-dropping mix of brute power, balletic movement and lethal poise. But a model of upmarket refinement he ain't.
It's not just the neck tattoos and buzz-cut Mohawk. Or the fact that, as a hard-scrabble kid from country Victoria, he left school in Year 9. It's not even that his father, formerly a senior member of the Rebels bikie gang in NSW, was deported from Australia due to his criminal record. Martin is just a bit rough around the edges. The last time he made headlines with Kennedy, for example, it was after he was banned for elbowing GWS' Adam Kennedy in the back of the head. 
Yet now Martin is being shot for Kennedy lounging poolside wearing a Panerai Submersible Chrono Guillaume Nery. In another shot, the midfield superstar is spotted in a sharp suit with an IWC Portugieser Perpetual Calendar dangling off his wrist.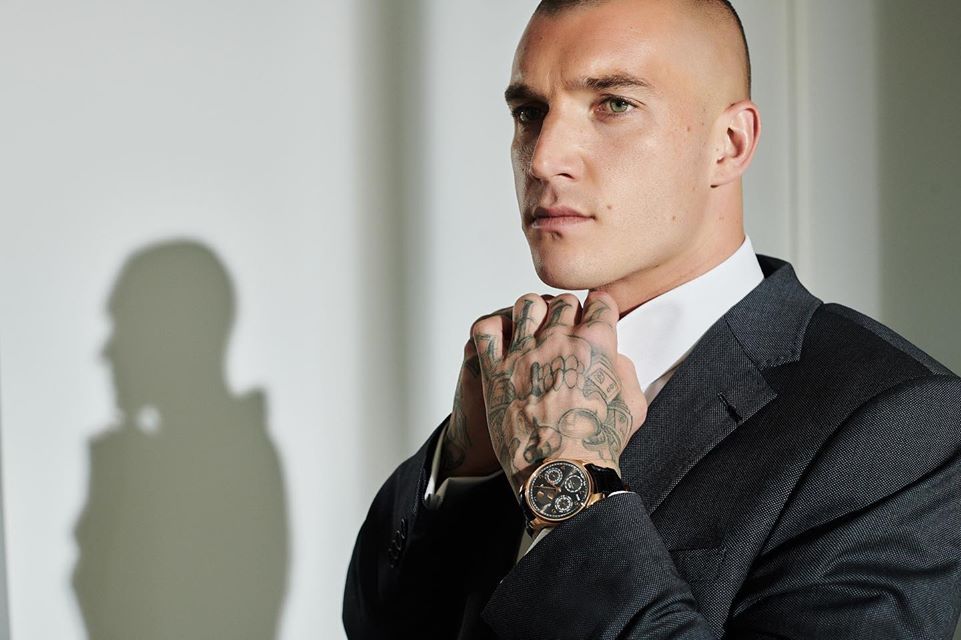 Scepticism about Martin's horological credentials won't have been alleviated by a recent interview with The Herald Sun. When quizzed about the partnership with the watch retailer, his comments can be described as perfunctory at best.
"I really like the style of the watches. I think they go with my own style," Martin told the paper.
"I treated myself to a luxury watch after the 2017 season. I think it's important to reward yourself and celebrate after a lot of hard work.
"I work with Kennedy because they are constantly striving to achieve the best. I relate to that."
So far, so unconvincing. But here's why Kennedy's decision to go with Dusty isn't just bold, it could also be genuinely effective.
For starters, Coronoavirus is already starving watch retailers of their traditional lifeblood. As Chinese tourist numbers plummet, luxury retailers will presumably be forced to target local customers harder to compensate. Locally, Dustin Martin is a huge deal — the hottest property in Australia's biggest spectator sport. OK, he might not boast the suave grace of a Roger Federer or the private-school background of Eddie Redmayne. But in Australia, he's a hell of a lot more relevant. This luxury watch tie-up may be jarring, but that discordant note also gives it more impact.
Yet the bigger point is who really buys luxury watches? Sure, a minuscule proportion might be polo-playing one-percenters with their own private jets. But most are just regular guys with slightly heftier bank balances. Some may have enjoyed success in business, property or even sport. But they still generally live in the real world where they work hard during the week and then, at the weekend, head off to the footy or the pub. Some of them – whisper it quietly – may even have visible tattoos. In this regard, Martin is far more representative of  the brands' true target audience.
In a realm of tediously bland choices where the usual square-jawed suspects get all the gigs, Kennedy should be applauded for at least taking a punt with Martin. In the process, they may yet score what could prove to be an inside-out banana kick of a goal from 65 out.