DON'T FEED THE HYPE: 3 alternatives to the Patek Philippe Aquanaut
Zach Blass
OK guys, we are back for another round of "Don't Feed the Hype". As a refresher for those who may not have seen previous entries in the Don't Feed the Hype series, my goal is to showcase readily available alternatives that provide a similar essence or merit to watches that have become increasingly unobtainable. It is my hope that these lesser discussed pieces can in many respects offer the same level of satisfaction as the actual watch in question. For the fifth entry into the series, I am going to tackle three Patek Philippe Aquanaut alternatives you may want to look into before you join the queue in the interminable Patek waiting list.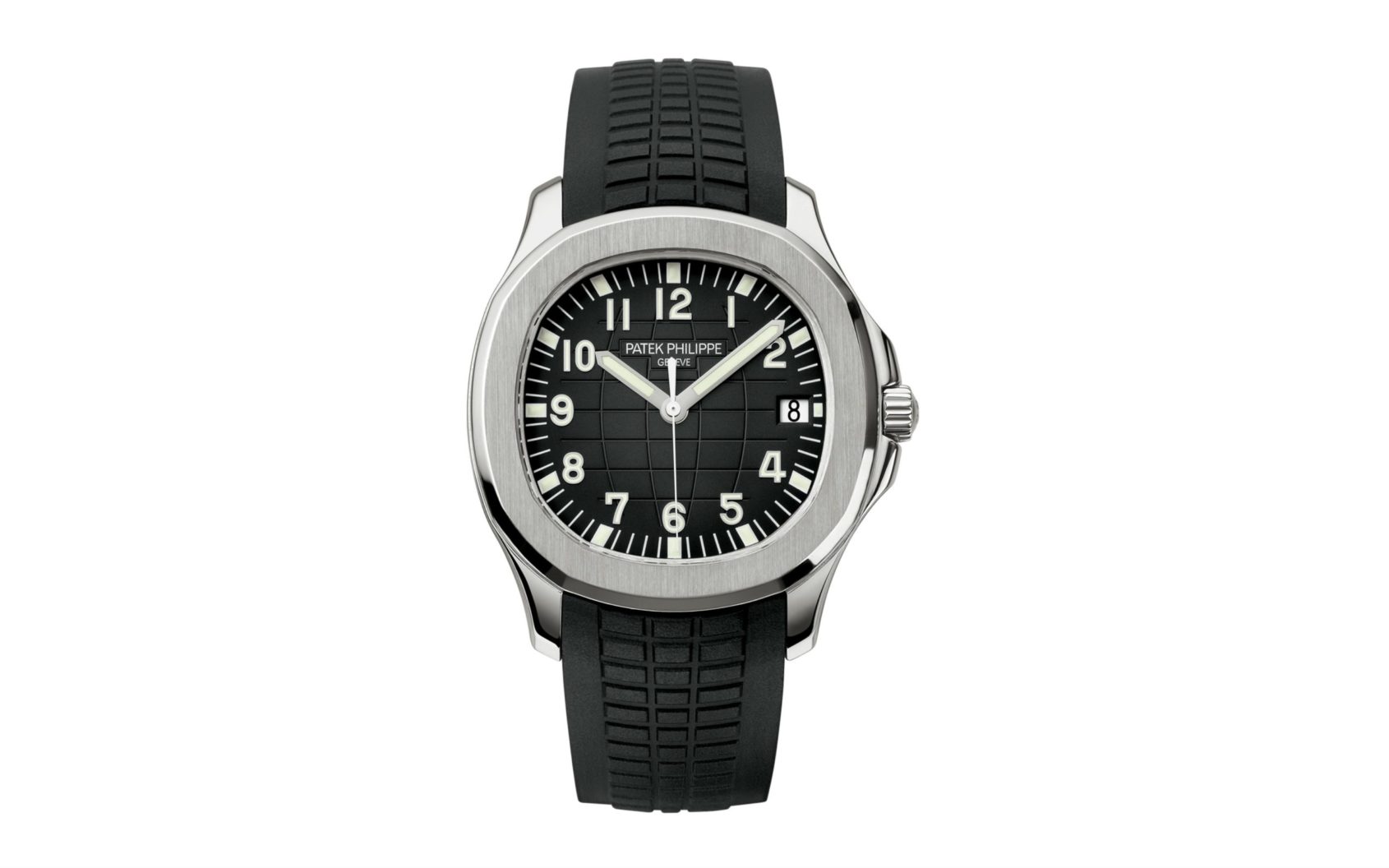 Piaget Polo S Chronograph Limited Edition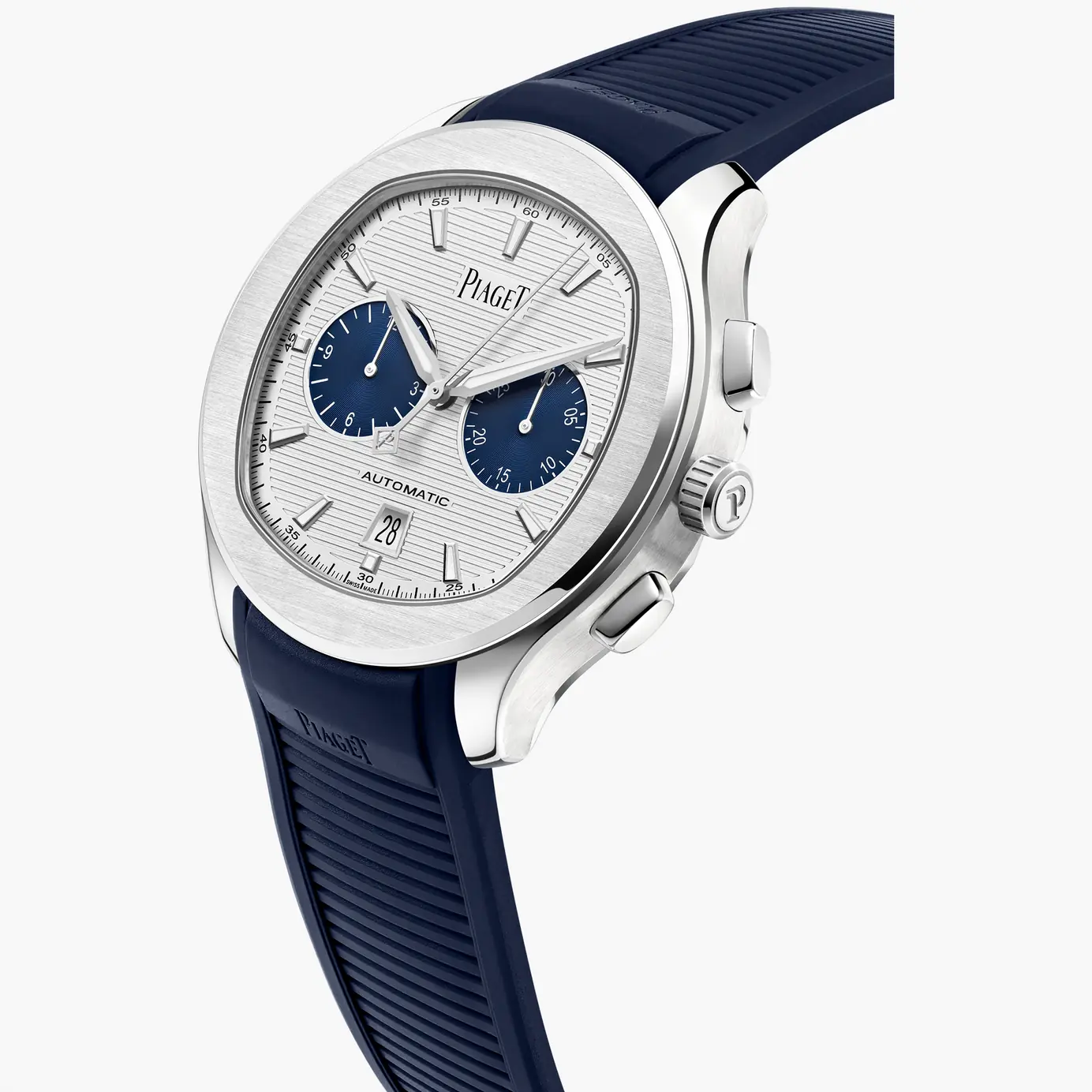 Upon its release, many within the watch community drew comparisons between the Piaget Polo S and the Patek Philippe Nautilus. I, however, always felt it was a ripe alternative to the Patek Philippe Aquanaut. As a former Piaget sales associate, I always told my bosses and corporate that I felt the only missing element within the collection was a rubber strap. Former larger Polo watches had rubber straps, so there was precedent in the collection. But the newer and more compact models were, and still are, offered on either a bracelet or leather strap. In my mind it was a missed opportunity. The leather worked to dress up their entry sports watch, but it is not an ideal pairing if you are trying to maximize its 100 metres of water resistance.
This year, however, my Piaget prayers were answered, with a limited edition chronograph with an attractive blue on silvered guilloched dial and flush-to-case blue rubber strap. The Piaget Polo S Chronograph Limited Edition is 42mm in diameter, a slender 11.2mm thick, and has a compact lug-to-lug measurement of approximately 47mm. The blue bi-compax registers really pop against the silvered dial, and the colour-matched textured rubber strap offers a sense of casual elegance that lives up to its water-resistance. Its 6′ positioned date aperture maintains the symmetry of the dial, and its black on white disc does little to interrupt the white backdrop and texture.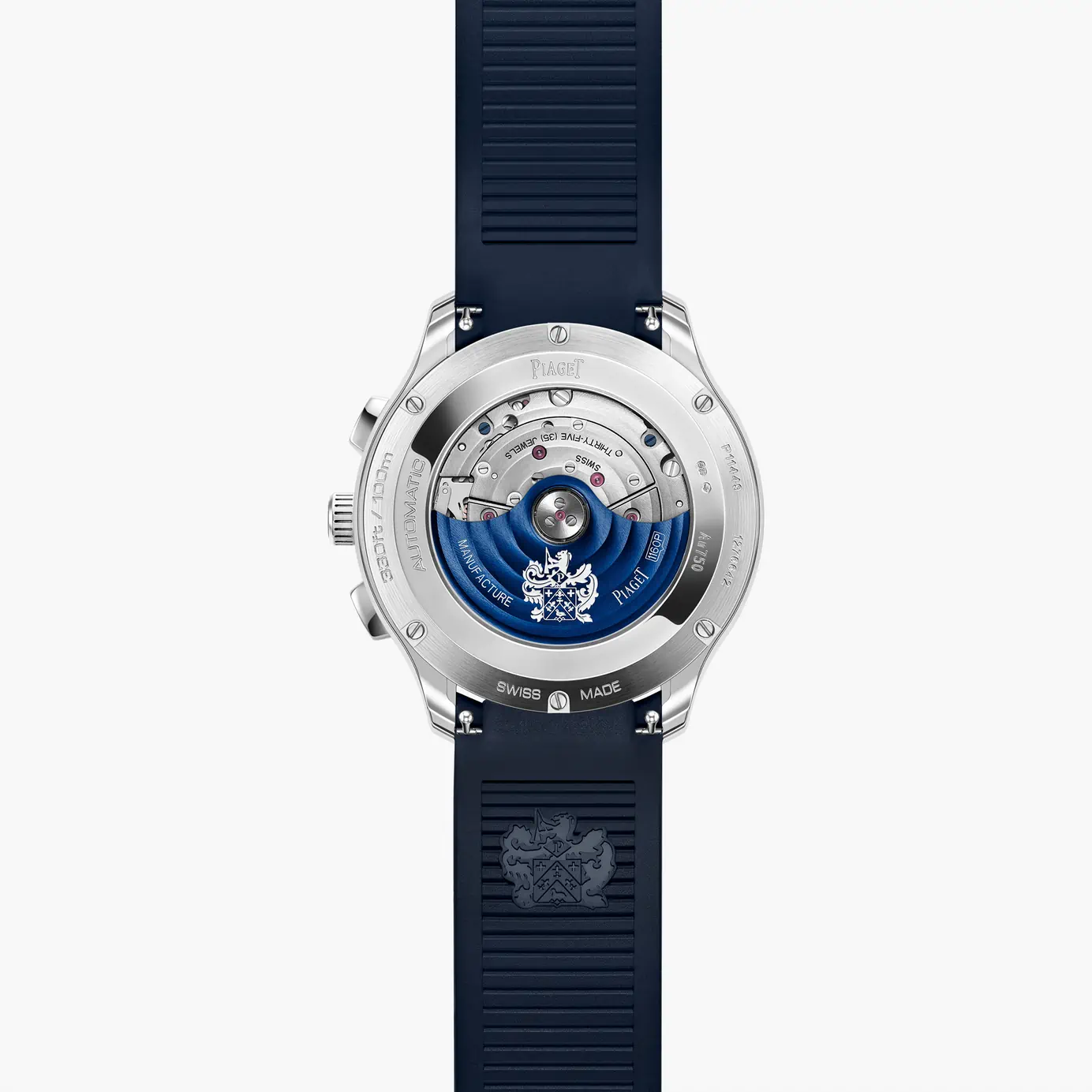 The manufacture caliber 1160P offers an ideal chronograph experience, with vertical clutch and column wheel architecture and 50 hours of power reserve. It's also decorated to a high standard, with a circular-grained mainplate, circular Côtes de Genève, bevelled bridges, blue oscillating weight engraved with the Piaget coat of arms, and blued screws on the bridges. Price: $15,600 USD
Czapek Antarctique Passage de Drake
To quickly recap for those who do not know, Czapek emerged, or should I say re-emerged, on the scene in 2012 – a modern manufacturer built upon a classic name in the pantheon of watchmaking. You probably have heard of Patek Philippe, but when the now holy trinity brand was born it was actually known as Patek, Czapek & Cie. Founded in 1839, Antoine Norbet de Patek and François Czapek would work together for six years before parting ways – Antoine later founding Patek Philippe in the aftermath. Czapek, whose horological work was so respected he would create timepieces for figures such as Napoleon, would continue to manufacture watches until 1869 before slowly disappearing from the industry. Fortunately the brand is back in action, presenting novelties that are truly wowing even the most affluent and critical watch collectors.
When the first Antarctique was released, the watch was praised for its on-trend design that simultaneously stood on its own merits and originality. The Antarctique is 40.5mm in diameter, 10.6mm thick, and 45mm lug-to-lug across the wrist. Its stainless-steel case – 120 metres water-resistant with a screw-down crown – is almost entirely satin-brushed with the only mirror-polished element on its front being the conical sloped bezel. A notable design element is the scalloped case flanks of the watch, which add a futuristic element to its overall look. Its form is not also purely aesthetic in purpose but the result of its case core and carrier being designed to better protect the watch against shock. While the limited edition grey and Fratello Watches limited edition viridian green have since sold out, you can still inquire for their standard production ice white, deep blue, and black ink variants – each with highly intriguing "flinqué" dials that boast a gorgeous stamped "Stairway to Heaven" texture exclusive and registered to Czapek.
The watch is offered by default on a highly attractive bracelet, with distinct C-shaped mirror-polished accents throughout. But buyers are treated to an additional leather or rubber strap of their choosing as well. Even though the watch is a few thousand dollars less expensive then the Aquanaut, you get the best of both worlds – having a "Easy Release" bracelet and rubber strap to switch between with ease and at your leisure. It also arguably offers a more attractive movement, both technically and aesthetically, with the in-house caliber SXH5. It has a rather distinct appearance and finish, with the closest visual cousin perhaps being Grönefeld through its chamfered framing that surrounds the slightly sunken sandblasted metal of the bridges. The recycled platinum micro-rotor allows horology heads to really appreciate the gear train in full view – very little of the inner workings are obstructed. Technically speaking, the SXH5 offers a 60-hour power reserve, beats at 4Hz, and comprises 193 parts all finished to the highest of standards. Price: CHF 18,570 (excl. VAT)
Hublot Big Bang Unico 42mm Titanium Blue
The Hublot Big Bang bears some resemblance to the Nautilus and Aquanaut through its porthole inspired case design. That being said, anything Hublot manufactures has a very distinct aesthetic and leverages their mastery in handling new materials. You also get to explore an openworked aesthetic the Aquanaut does not offer, so if you like to see gears and components from both sides of the watch the Hublot Big Bang Unico 42mm is an avenue to go down. While I have selected the Big Bang Unico Titanium Blue, the truth is you have a wide range of 42mm options to look into – with limited edition options such as the Big Bang Unico Summer and Yellow Magic if pieces are still available. The Titanium Blue, however, is standard production, so you can be sure this model is available for inquiry. Its 42mm case, 100 metres water-resistant, leverages well-executed mixed finishes with a primary vertical satin-brush and polished bevelled accents. The Big Bang Unico Titanium Blue has the added bonus of two bundled quick-change rubber straps, with one in dial-matching blue and another in stealth black.
Inside you are treated to the HUB1280 UNICO manufacture self-winding flyback chronograph movement with a column wheel (visible from the dial side) that provides crisp start and stop actuation with no stutter to the central chronograph hand. Of all the watches on this list the HUB1280 UNICO offers the longest power reserve with a total of 72 hours. And like the aforementioned Piaget Polo S Chronograph Limited Edition, the Big Bang Unico Titanium Blue offers a greater level of complication while being thousands of dollars less than the price of an Aquanaut at retail. Price: $18,800 USD