If you know the heritage dive brand Doxa, you know they're famous for three things: Dirk Pitt, distinctive cases, and orange dials that are bright enough to light up your life (and the lives of anyone within a 10-foot radius of you). Dirk Pitt is a fictional adventuring Doxa wearer, created in the mind of Clive Cussler, so we're not going to cover him too much here. The case and the dial, however, are very much in evidence on the Doxa Sub 1200T Professional. So, if those sound like two things you're into, read on.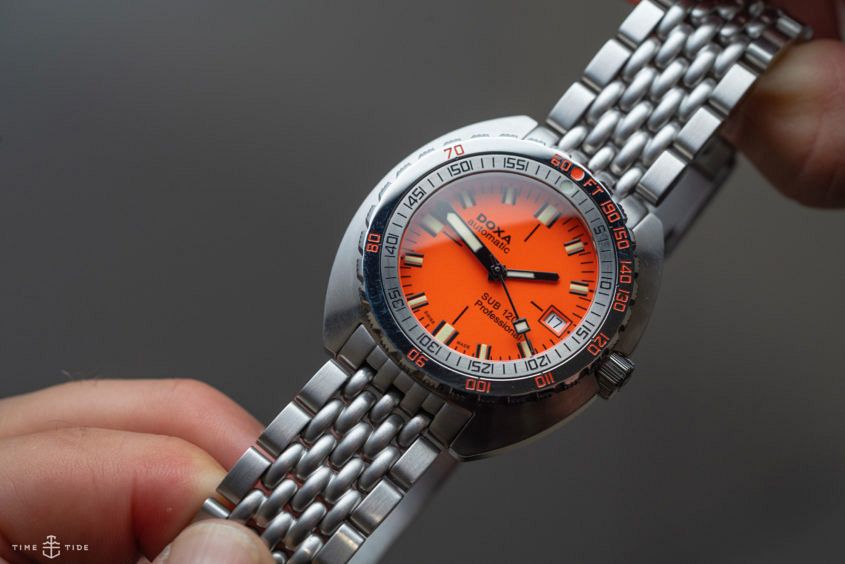 It's important to note that while Doxa has been around for a good long while (the name was registered in 1910), these days the brand is really about their dive watches, which came to the fore in the 1960s. Throughout their history, Doxa had kept their dive watches remarkably true to that 1960s vision — with a legible-yet-stylised dial design (often in that popping orange), broad-flanked cushion-shaped case and an aggressively milled bezel. Not only does this well serve the adage, 'if it ain't broke don't fix it', it's also a good thing if you happen to have a cult dive design on your hands, which Doxa do.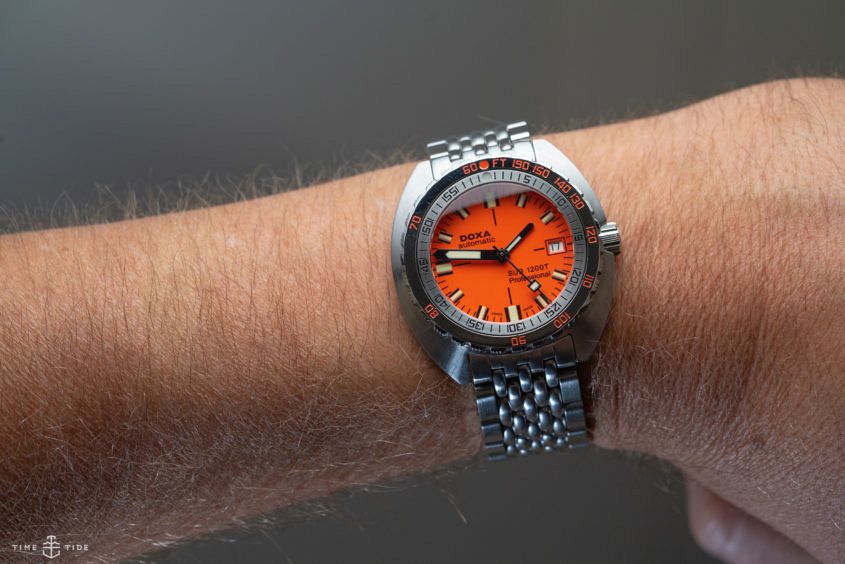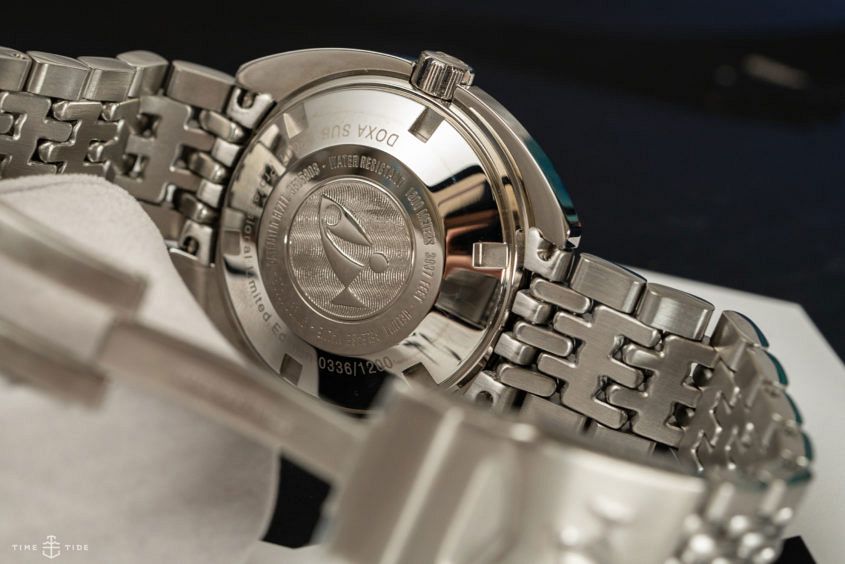 From a distance, this fidelity to form means that many of Doxa's divers look the same, but there's one thing that marks the Sub 1200T Professional as something extra, and that's the 1200 metres of water resistance. This level of resistance — far beyond what mere mortals like you and I need — is squeezed into the 42.7mm wide by 44.6mm long 316L steel case, topped off with a 3mm thick sapphire crystal and a solid caseback. And given the extreme depth and professional nomenclature, there's also a helium valve at play. The bezel with dual scales of elapsed time and decompression table is also a nice (and quite professional) touch.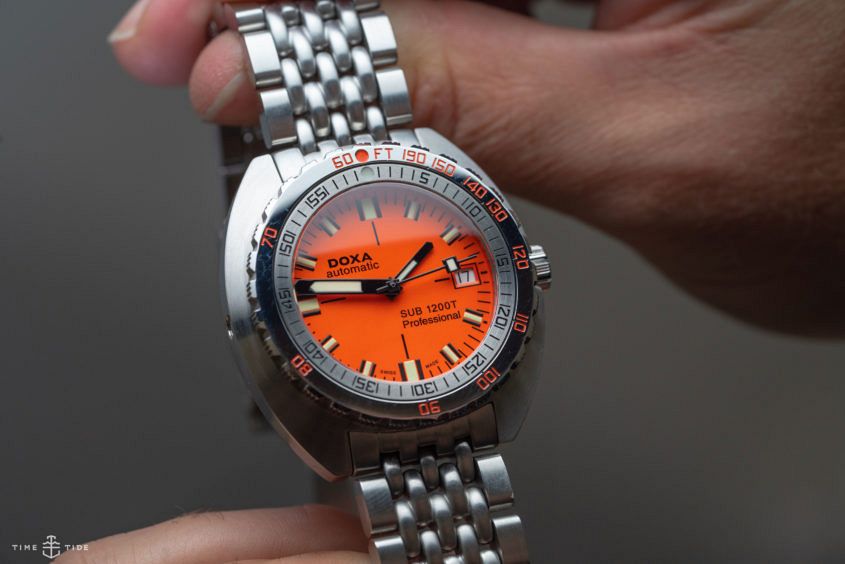 I know I've mentioned it before, but the vibrancy of this dial cannot be overstated. This thing makes Fanta look dull. The wide, lume-filled hands and broad printed markers are perfect for the overall nostalgic vibes this piece is rocking. And speaking of nostalgia, the beads-of-rice style bracelet is perfect.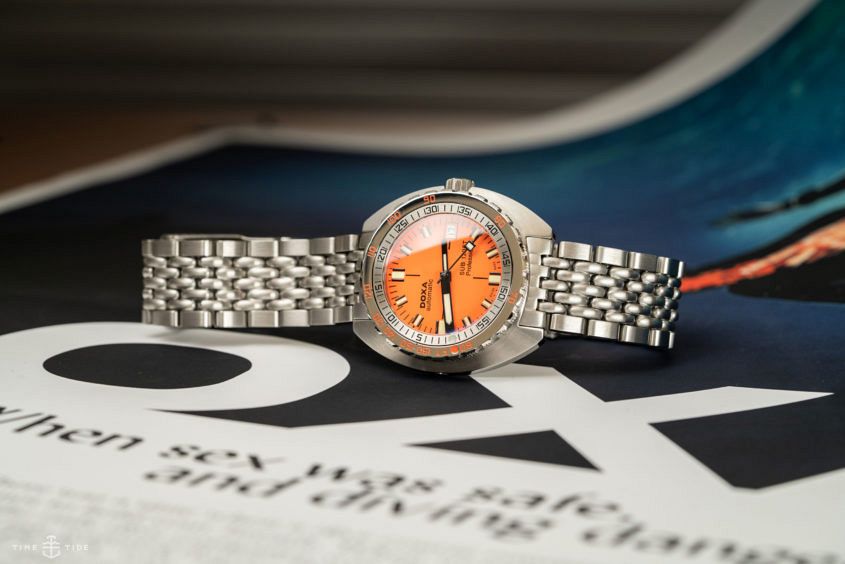 If you're after a modern diver with old-world style and more colour than you can poke a stick at, try out the Doxa Sub 1200T Professional.
Doxa Sub 1200T Professional price
The Doxa Sub 1200T Professional has an RRP of $2490 USD