Demystifying the mystery dial
Borna Bošnjak
Many times, a horological invention is credited to a household watchmaking name. I bet that most of you won't have heard of Jean-Eugène Robert-Houdin, however. Among Breguets, Mudges and Danielses, his invention was less technically impressive, yet no less astonishing, which may partly explain his amazingly successful career as a magician. Following in the footsteps of his father, Robert-Houdin ditched his lawyer career at its infancy, wishing to be a watchmaker. By 1839, he completed his first mystery clock, eventually integrating it into his shows. While magic was a side-gig alongside a watchmaking career in the beginning stages, Robert-Houdin would go on to become the "father of the modern style of conjuring". I'm sure the last name sounds familiar, too – it inspired Erik Weisz' alter-ego, after all. Though the mystery dial originated with elaborate clocks, they eventually made their way into wristwatches, too.
While Cartier's Model A clocks riffed off Robert-Houdin's ideas, placing the hands on transparent discs, it was the 1940s that popularised the mystery dial idea in watches. Most widely known were examples from Longines and LeCoultre, with markers seemingly floating above a blank backdrop, or a single hour index traversing the dial, accompanied by a traditional minute hand.
The easiest way to describe a mystery dial/clock/watch is to say that it's anytime a clock or watch displays the time in a manner where it's not exactly clear how the hands are driven. Cartier's Model A clocks hid the movements in the large bases, while two overlapping crystals with hands would be connected by a smart gearing system hidden in the construction of the clock's body. The result is a completely transparent effect – a true mystery.
Multiple ways to make it work
Owing to the much smaller cases and inherent complexity in creating a completely see-through mystery dial, wristwatches relied on the illusion of hands or indicators floating above a dial, with seemingly no connection to the pinion. Longines and LeCoultre are some of the most notable in their executions, and the set up can be seen above. Two stacked discs replace the hands, one solid for the hours, and a transparent one for the minutes.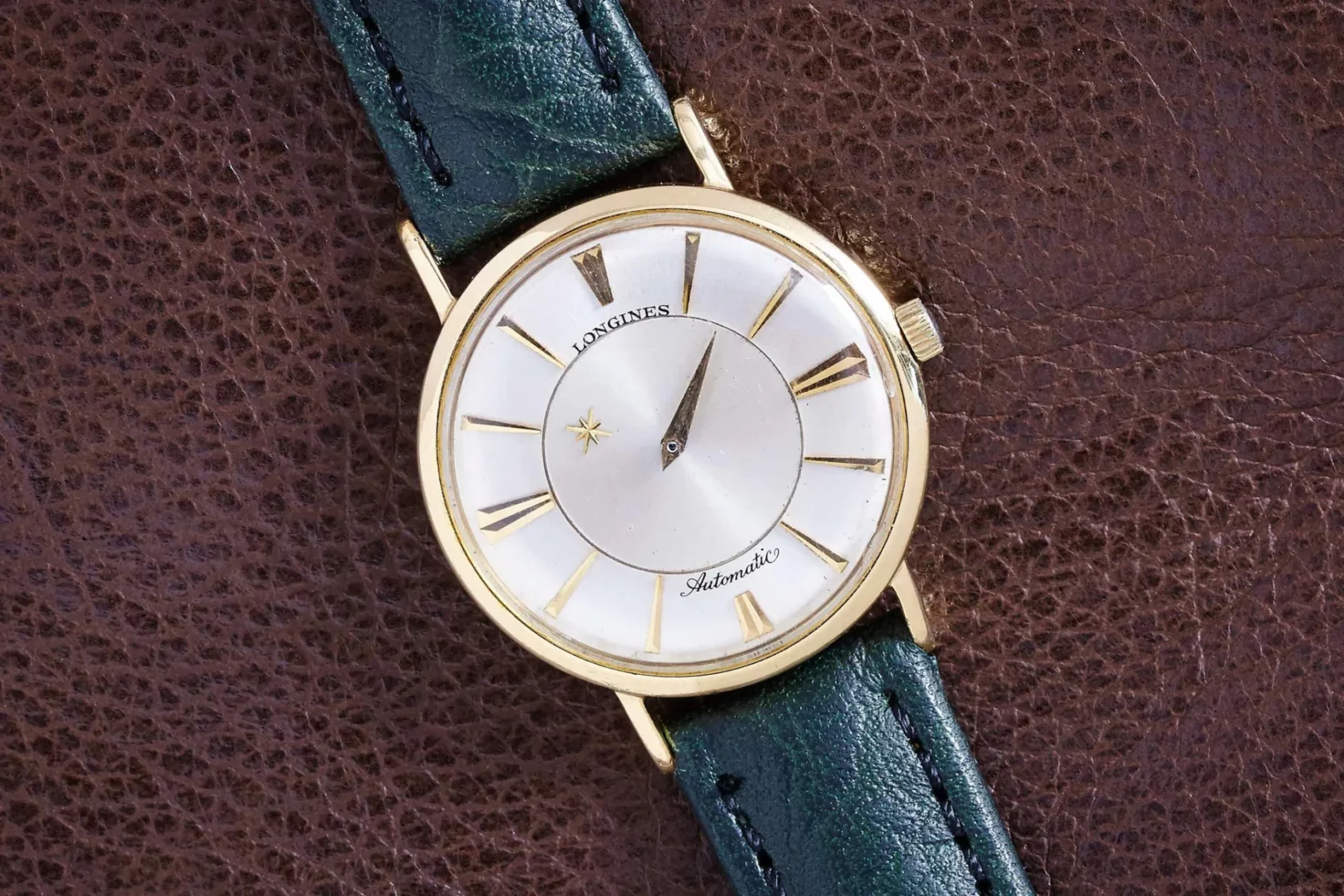 This Longines Admiral goes even simpler, and only replaces the hour hand with a mysterious pointer, retaining the centrally positioned minutes hand.
There are of course, exceptions to this. Konstantin Chaykin's Levitas models indicate time with hands printed on fully transparent sapphire crystal discs, driven by the movement fitted around their periphery. It's a wonderful display of clever engineering by one of the most underappreciated modern watchmakers.
The many executions of a mystery dial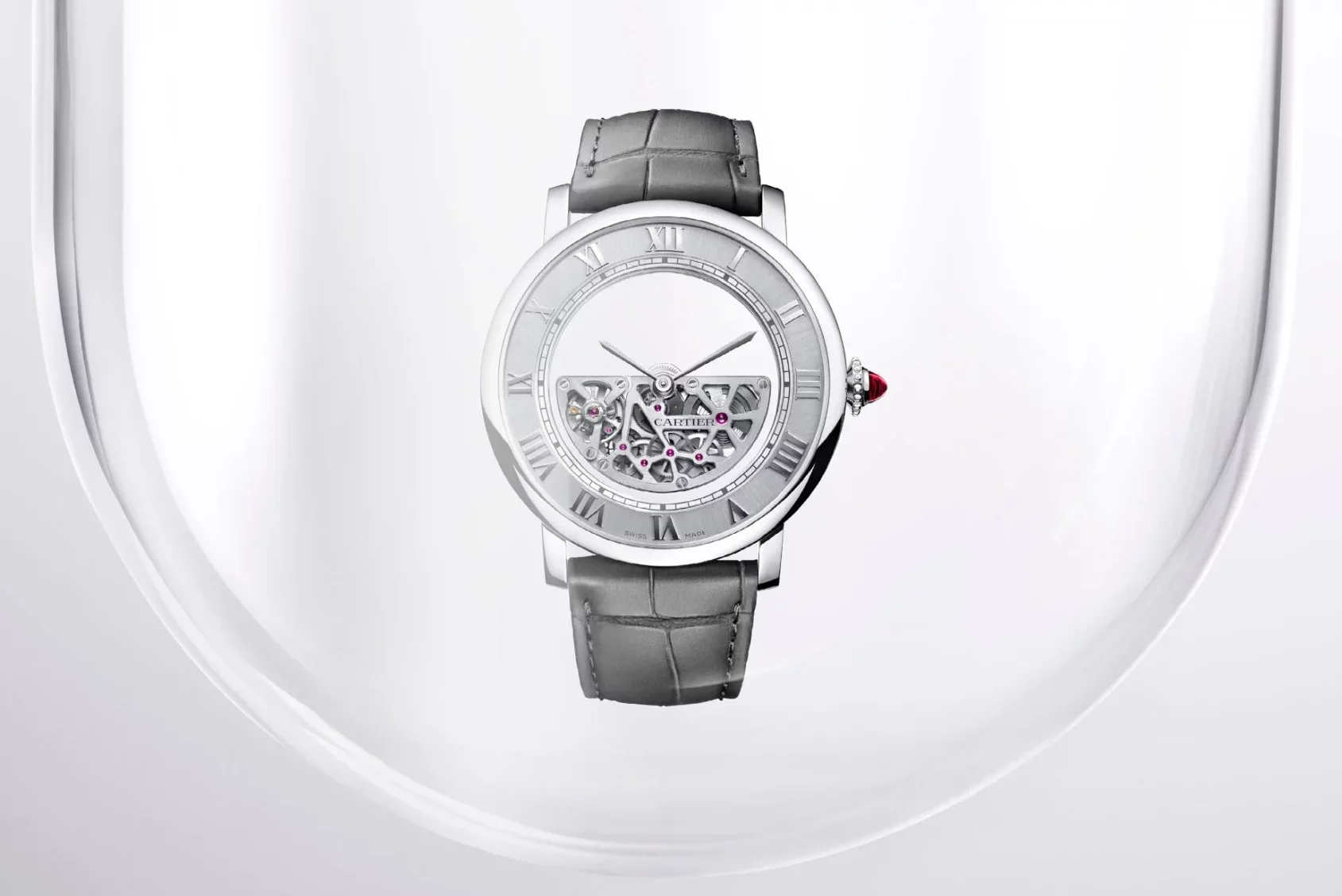 These basic concepts of creating a mystery dial have naturally spawned numerous iterations. Cartier's Masse Mystérieuse might just be one of the most extreme ones, housing the entire movement in the oscillating rotor, and using a differential system to ensure the hands remain static while the rotor does what it is intended to do.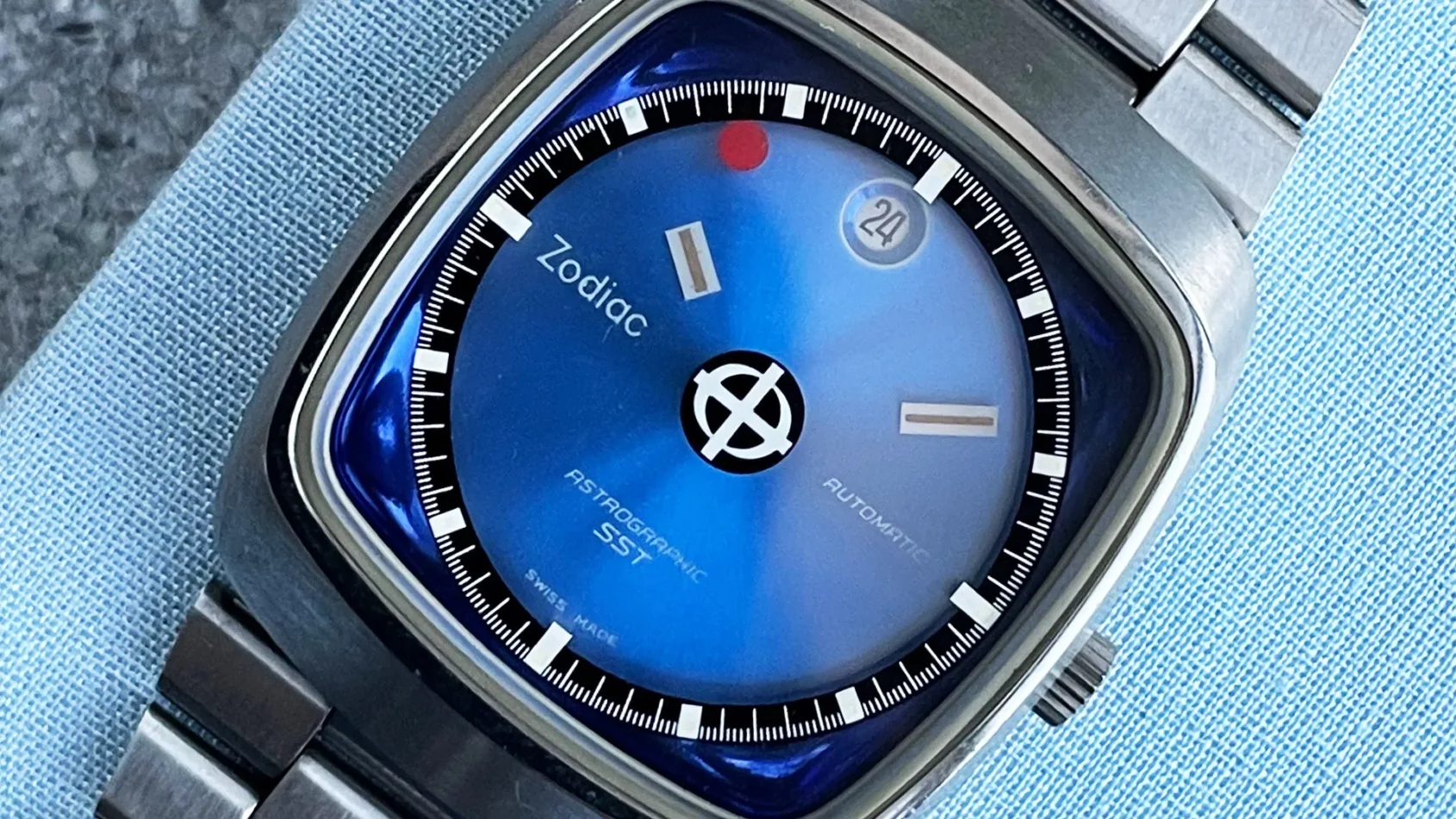 A vintage favourite of mine is the Zodiac Astrographic. Having recently stumbled upon a well-preserved example of one at Cairo's Khan Khalili market, I had the joy of experiencing its spaceship-like case and sunburst silver dial. It's mechanically interesting, too, as the calibre was a high-beat development between Zodiac, Girard-Perregaux, Eberhard, Favre-Leuba and Doxa. Beating at 36,000 bph, the SST, or Split Second Timing calibre, made the striking red seconds dot glide that much more smoothly. Though, as I've personally experienced, the movements are tricky to find parts for, and not cheap to service.
Released a year after the Astrographic, the Longines Comet is another example of the funky shapes and colourful dials that were everpresent in the 1970s. Its dial is dominated by the somewhat comically large hour arrow, while the minutes are relegated to a small circle in outer orbit.
Finally, apart from Cartier's ridiculous ultra-complication, is the most interesting modern mystery dial I've come across. Hailing from their Masterpiece collection, the Maurice Lacroix Mysterious Seconds features a large small seconds (yes, it makes sense) in a crosshair-like subdial, while the actual time indication is relegated to the upper right corner. The real mystery here is in its movement, as it seemingly glides across the surface in a non-uniform pattern. The mostly skeletonised version gives a better look at the inner workings, but, as this Watchfinder video shows, the effect is really trippy against a solid backdrop. Figuring out exactly how it works requires you to look closer, even closer still, and you'll notice that the backdrop that the small seconds hand is fixed on rotates along with it. Just like with a magic trick, though, it just doesn't seem as cool once you know how it works.