David Beckham's Tudors prove that old, messed up watches are the best
Time+Tide
Editor's note: A little while back, old mate Becks did some promo videos with his watch brand of choice – Tudor. Turns out that Mr Beckham isn't one to baby his timepieces, something we fully endorse. Kick on, Becks.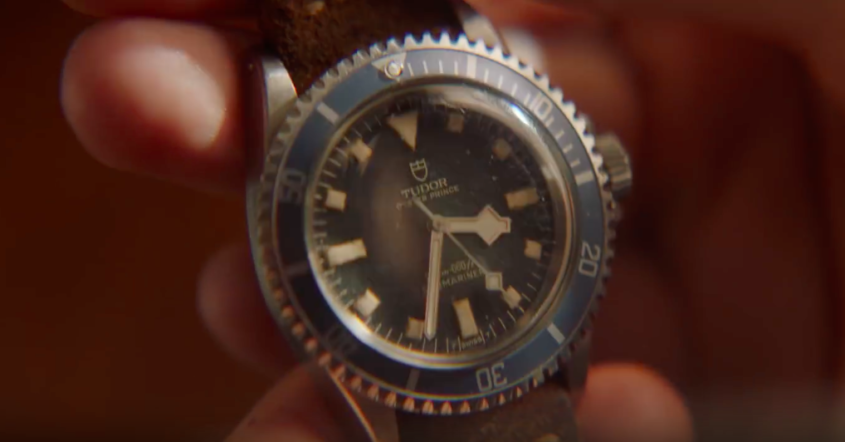 Tudor shared two short videos with their premier ambassador, Mr David Beckham, that looked at two of his Tudor watches. And I've got to say, as far as showing what a brand is all about, they're pretty hard to beat.
The first video looks at the first Tudor watch Beckham owned and wore, a 1969 Snowflake Sub, which Beckham describes as an "old, messed up watch". And while I wouldn't go quite so far as to say it's messed up, it has certainly lived a life, with a beautifully faded ghost bezel and some real age on the dial. What's better than the watch, though, is Beckham's attitude towards it: he appreciated the authenticity of old objects and, given that he wears it most days, "likes to think he's added a scratch or two".
Now, there is absolutely no doubt that Beckham has added a scratch or two to his Tudor Black Bay Blue, a watch that he's taken riding, and has put through its paces. Deep, shiny silver scratches are visible on the case and, most notably, the aluminium bezel insert — marks earned during roadside repairs and general adventuring. What's even better is that Beckham thinks that even though it's been knocked around, it looks better than ever. And that, I think, is what Tudor is all about: rugged style.