That time David Beckham wore a blacked-out Rolex Sea-Dweller courtside, with a custom Tudor thrown in
Andrew McUtchen
Earlier in the week we uncovered a group of celebrities whose daily weapon of choice is not just a modded Rolex, but a modded Milgauss. And not just modded, fully blacked-out, including the bracelet. In our research for that story, with a little help from Nick Gould, we discovered this example – David Beckham wearing a murdered-out Rolex Sea-Dweller. Never forget that Becks is a proper watch addict. Tudor ambassador he may be, but connoisseur of many other models he remains! Also including some pretty unusual Tudor references, one of which is included below for good measure.
David Beckham – Rolex Sea-Dweller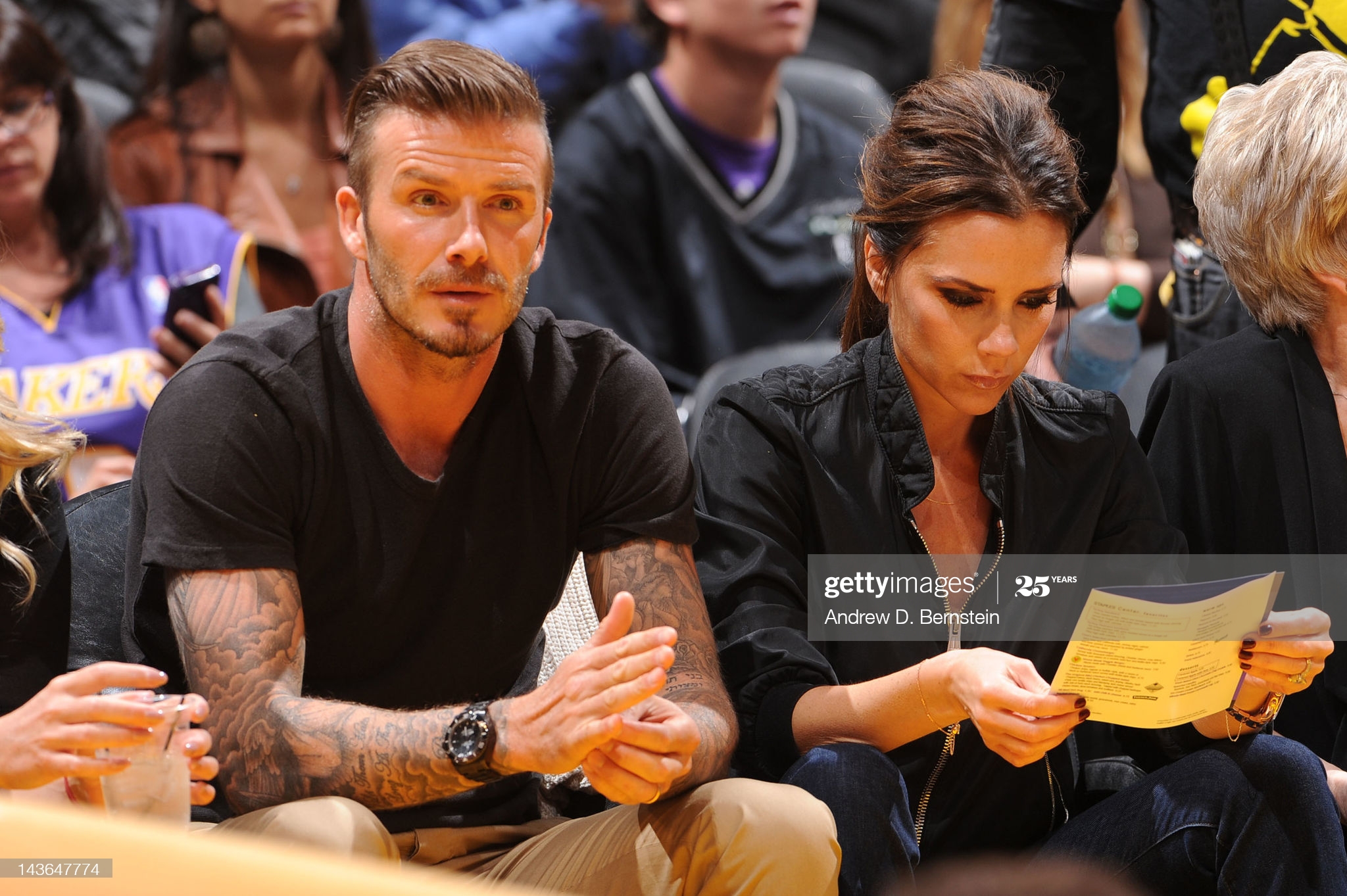 David Beckham is widely known as a Tudor ambassador – and is frequently spotted wearing variations of the Black Bay lineup. That being said, the soccer legend has been known to wear other luxury watch brands as well – including a custom blacked-out Rolex Sea-Dweller.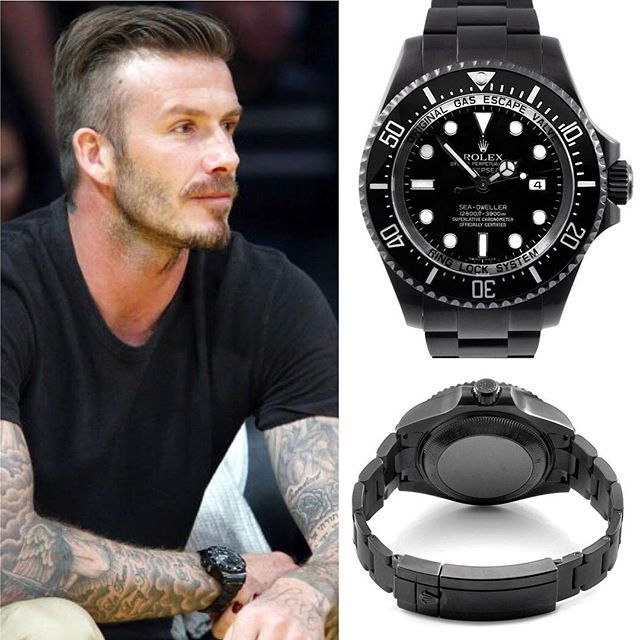 The black DLC or PVD treatment really mutes down the flashy nature of the watch, deadening and making non-reflective its high-polished surfaces. Rolex is known for making watches that can be immediately recognised from afar. The stealth factor, inherent in all black designs, makes the watch much more under the radar – pairing well with Beckham's signature black T-shirt and jeans look.
And here's that custom Tudor we mentioned…
Earlier in the year, we reported that Beckam's Club Internacional de Fútbol Miami – or Inter Miami – played and lost their first two games before having the league shut down for a month due to COVID-19. On the plus side, Beckham has already wangled a new watch out of it. The 44-year-old has been spotted with a rare custom Tudor Pelagos dangling from his heavily tattooed wrist.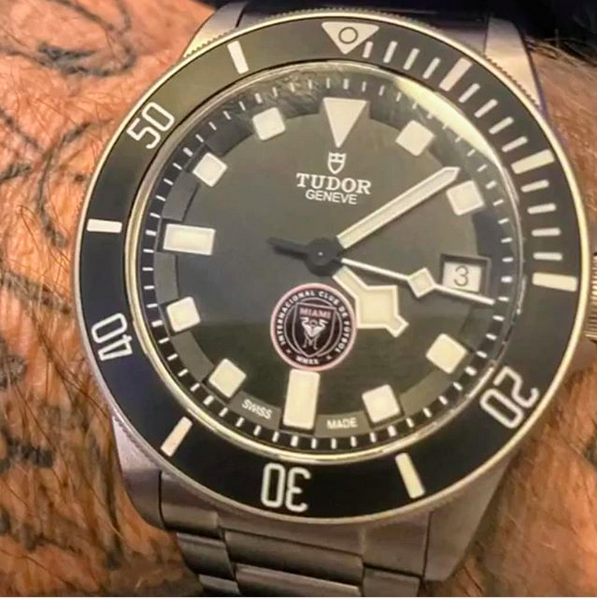 In modern diving-watch circles, the Pelagos rates highly — it won the prestigious Best Sports Watch category at the 2015 GPHG Awards. Nicely sized at 42mm, it's got a lightweight build thanks to its titanium case, a ceramic bezel, auto-adjusting clasp, plus a highly respectable 500m of water resistance. For more custom Tudor watches, hit here.