HANDS-ON: The Dan Henry 1962 Racing Chronograph is perfectly pitched (and priced) nostalgia
Felix Scholz
Dan Henry is a pretty great little watch brand — the brainchild of a Brazilian watch collector who is dedicated to making affordable modern versions of classic designs. And while other brands go down this path of well-priced retro nostalgia, too often it comes across as inauthentic pastiche. But this isn't an accusation you can level at Dan Henry. There is so clearly a level of love, care and attention that goes into these watches that the intention is never really in question. And the brand new Dan Henry 1962 Racing Chronograph is a great example of this.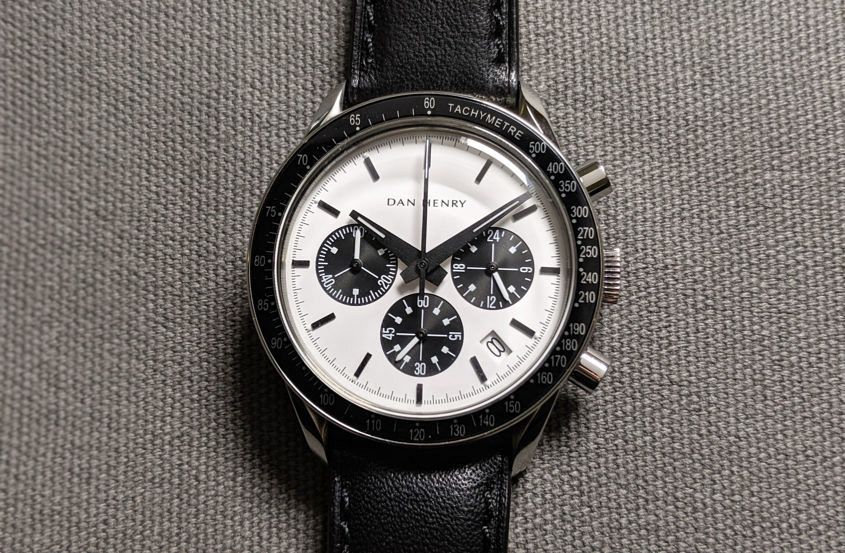 As you might be able to deduce from the name, the 1962 Racing Chronograph is inspired by racing chronographs from the, um, 1960s. The 39mm steel-cased chrono comes in three dial variants — panda, inverse panda and blue — and is powered by a meca-quartz movement (a Seiko), which gives you quartz accuracy, battery life and price tag combined with the feel of a mechanical chrono. We got out hands on the panda and the blue options. It's a solid option for this sort of watch. The dial, hands and tachy are all lovingly done, with strong Universal Genève vibes (especially the straight-up Panda), thanks to the shape of the hands and the subdial design. There are also healthy doses of Speedmaster and Daytona inspiration in the mix. But even though Dan Henry is clearly drawing from a range of period inspirations, the whole looks cohesive, which says a lot for the clarity of their design vision.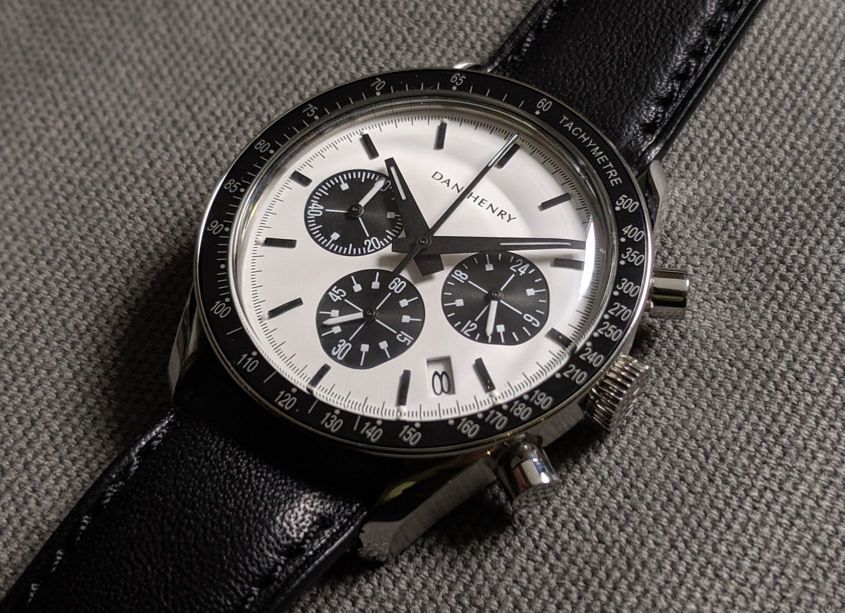 At $260 USD shipped, it's hard to argue with this watch — but in case you weren't already convinced of its low-key charms, then there's a few extra notes. All watches ship with two strap options (a total of 16 colours), and two of the models are dateless. Even the version with the date is a little special, as Dan Henry has gone to the effort of making the '31' in red — a visual reminder to advance the date if you're in a 30-day month. This seemingly simple addition added a lot of processes and effort. Most brands (including those with much higher price tags) wouldn't have bothered with something like this, and the fact that Dan Henry did, goes a long way to explaining why they're great, fun watches.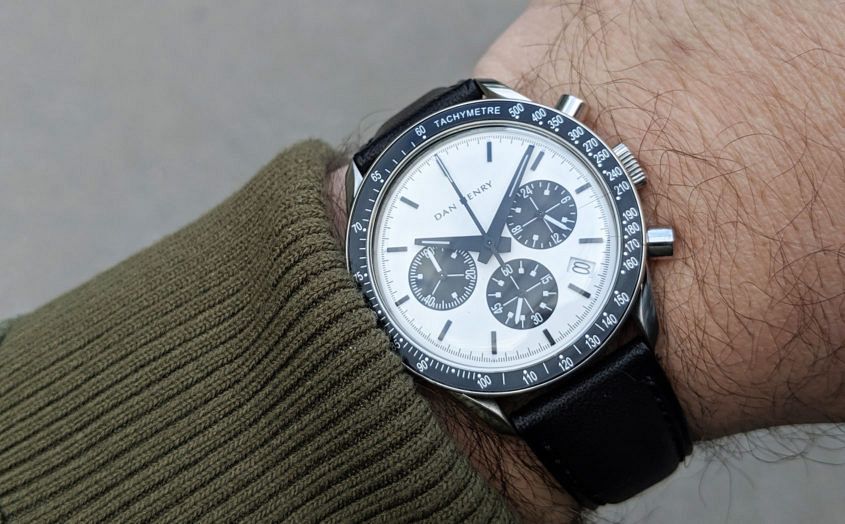 Dan Henry 1962 Racing Chronograph price and availability
Dan Henry 1962 Racing Chronograph, numbered and limited to 1962 pieces, $260 USD