Cut costs, not quality: 5 superb Rolex Explorer alternatives, including Grand Seiko, Tudor and more
Thor Svaboe
I'm not alone in considering the Rolex Explorer one of the best examples of clean, sharp, monochromatic watches out there. But it's fair to ask – for any of a host of very fair reasons – what are the best Rolex Explorer alternatives if you can't get a direct path to the Crown?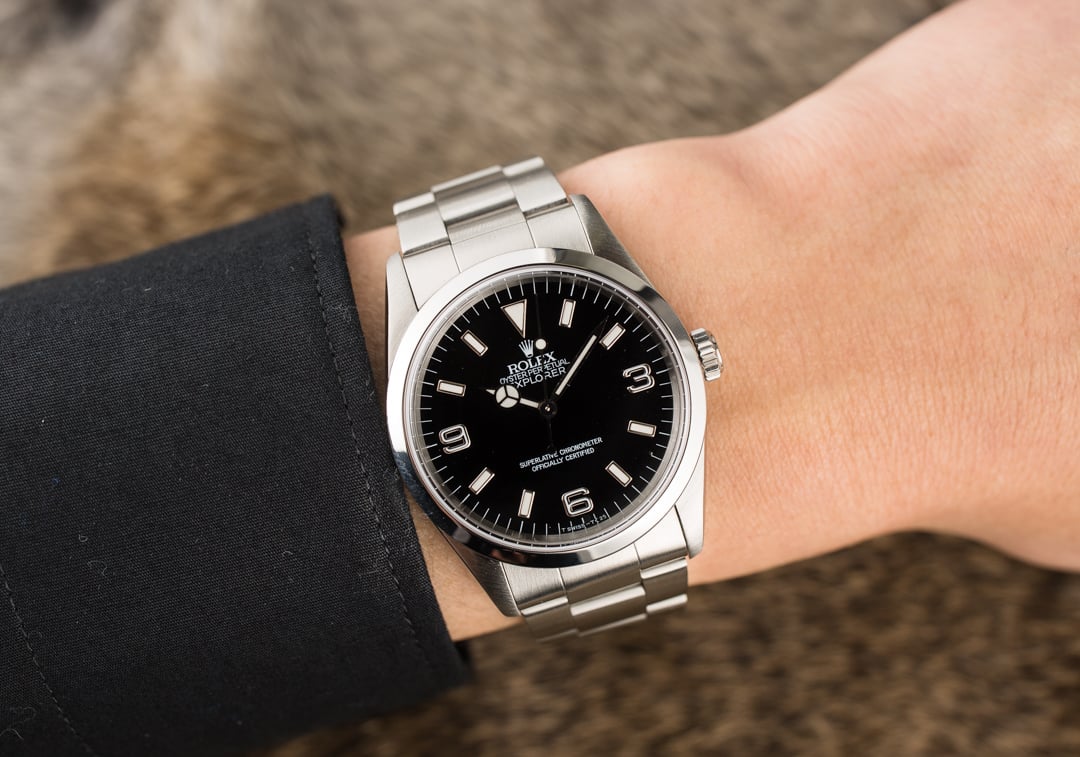 It's not easy, as we're looking at one of the cleanest designs out there, with superb comfort to boot. And let's face it — it's not a tool watch anymore, it's good enough to be the most consistently rated 'one watch' on the planet. The ultimate functional daily. Part of a two or three watch collection … well, you get the picture. What else is there? 
The Hamilton Khaki Murph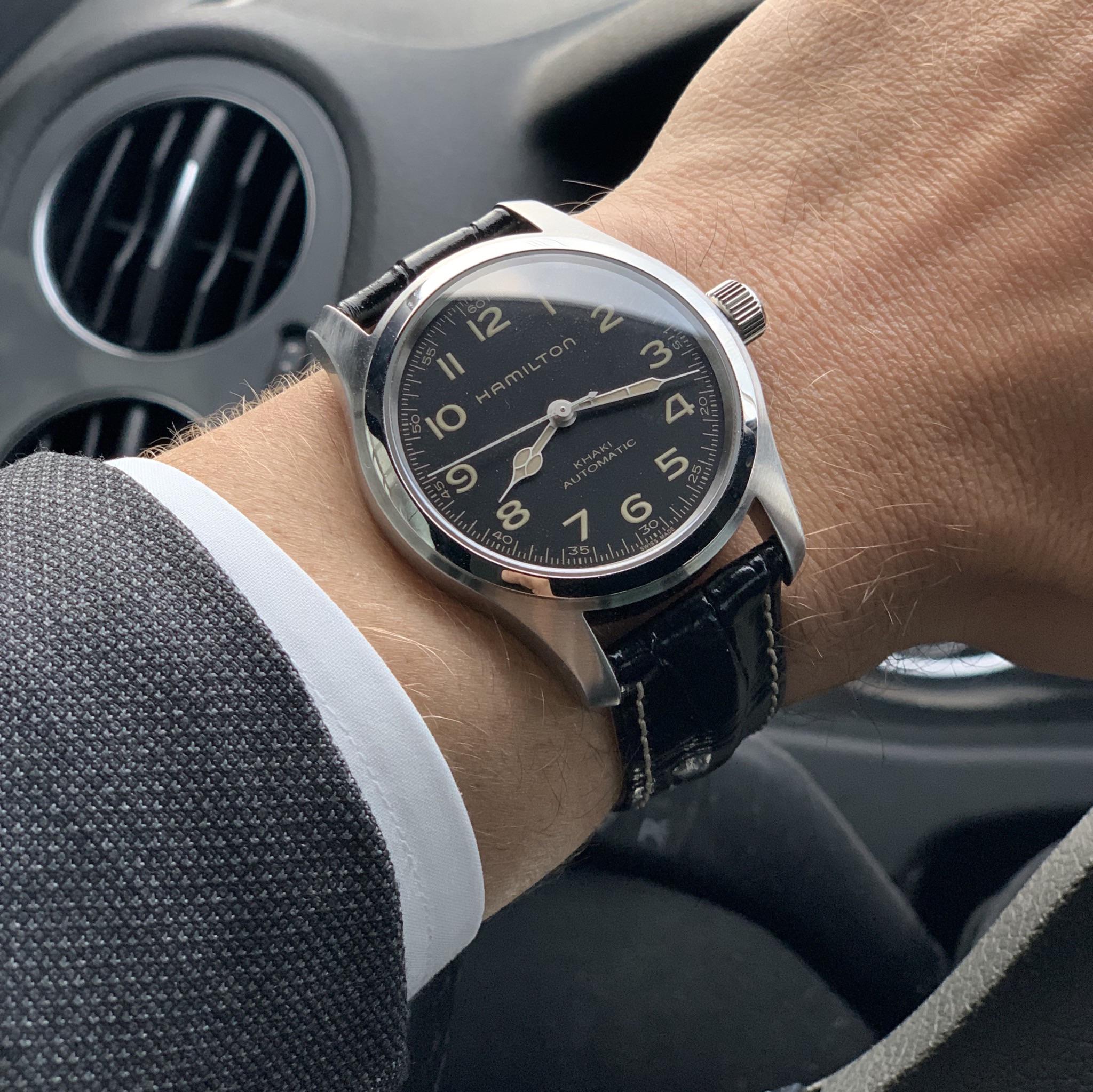 Honesty first: I really honestly wish they didn't make this so generous in diameter. At 42mm, with a 22mm lug width, one can only speculate that it was needed for a starring role on the silver screen in Interstellar, in maybe one of the biggest cameos of a watch in the last 10 years. I might just be jealous of larger wrists, but if this had a sweet spot of 38-39mm it would ace this story.
But still, the details are nothing less than superb, way too good to care about a massive two millimetres. Tool-solid brushed case, and a dial that is balanced to within a hair's breadth of one of the beige indices. A calm elegance and genuine warmth is what the dial gives you, whereas it should, logically, be too full, with a fully marked minute/seconds track, in addition to the larger Arabic hour numerals. And yet. H-10 Automatic from the Swatch Group with their familiar but still seriously impressive 80-hour power reserve. If this isn't enough, bring out the loupe and check the movie reference on the seconds hand, with engraved lume-filled ancient dots and lines of Morse code spelling out the word Eureka! Price: 945 CHF
Omega Railmaster Co-Axial Master Chronometer 38mm
Deliciously vintage from the 1957 Trilogy editions, with minimalist and exemplary '50s legibility, this is a quiet reference within the strong Omega portfolio. The warm tones of the beige lume triangles are balanced by one of the crispest printed white minute tracks. It comes on the familiar flat-link steel bracelet we know from the Seamaster 300 and the Speedmaster of Speedmasters, the 321 Ed White. The tolerances are an absolute match to the Explorer's timeless Oyster bracelet, but I might even suggest to go for the perfect match of Omega's own beige nylon NATO – casual, yet it seems obsessively matched to the beige lume on the greyish black dial (I almost called it diet black). In a Steve McQueen – crumpled army jacket sort of cool.
Drop in the 8806 Co-Axial chronometer-spec calibre with a tough antimagnetic resistance to 15,000 gauss, and you have a wolf in vintage sheep's clothing. And the size? Vintage delight at a long/lugged 38mm makes it sit supreme whether you are slim or manly of wrist. The caveat here is that this is actually more than the Explorer, but you'll find it at great value pre-loved. Price: $11,000 AUD
The Tudor Black Bay 36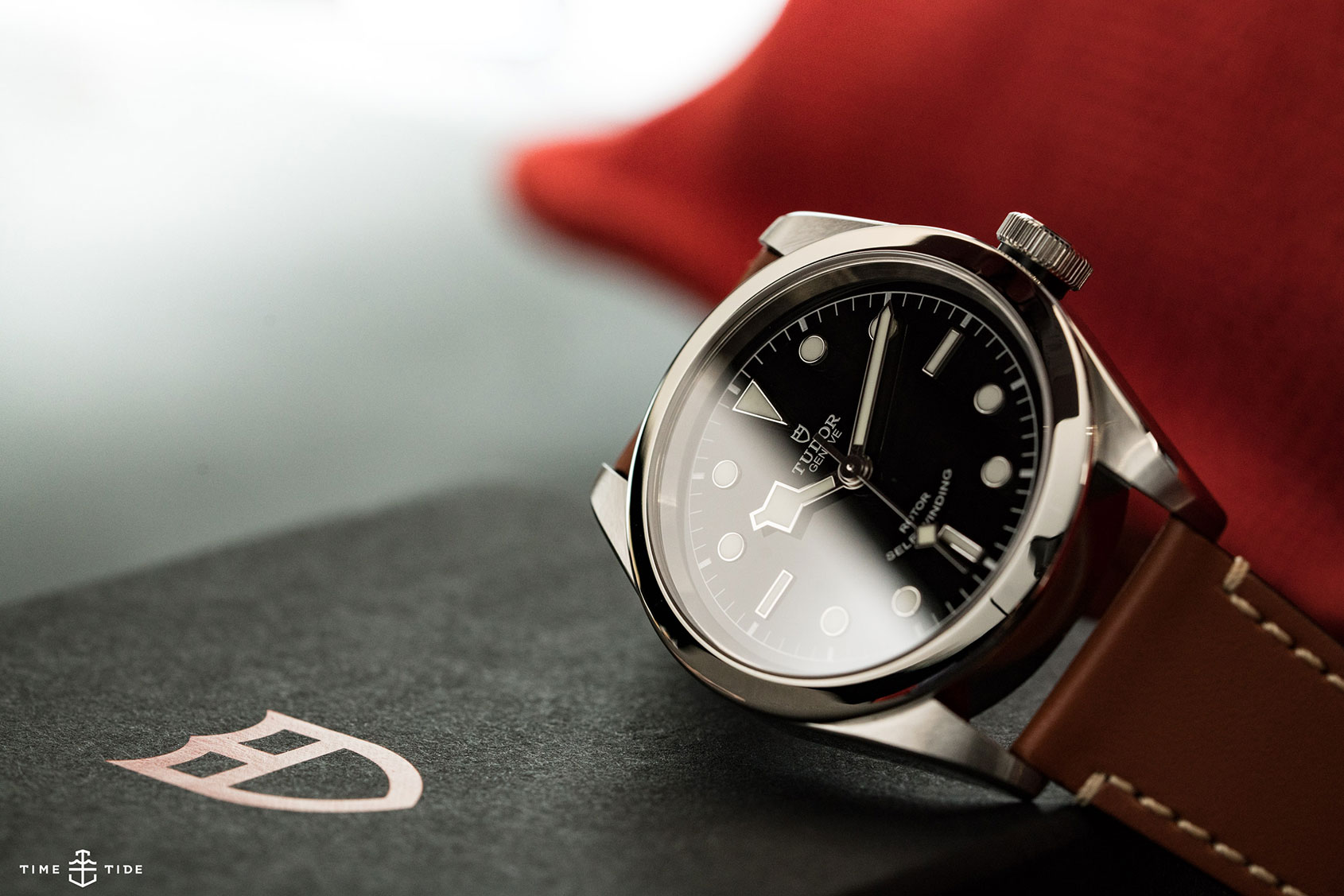 What could be a better alternative to the Explorer 1 than keeping it within the family? This last decade has been marked by what we can only imagine is a graph in the Tudor managerial office going up and off the screen. The undisputed masters of horological marketing, they have built a huge following, from the young non-watch crowd waiting in line for the latest Supreme drop, to watch geeks of my age unsure whether to add an exclamation point after the word lit. Evil tongues will call it The Black Bay Company, but that only underlines their phenomenal success. If this story was ranked, The Black Bay 36 would come damn high up — it is that sweet of a spot.
The bracelet has a perfect Rolex quality to it, and it hits home with every detail. From the large, ultra clear, white, thick lume indices, to the rock solid build, I dare you to find a single proportion out by even a millimetre. Every day, any day, perfect legibility and, yes, it is tough enough to go explore that crevasse, mountain top, or one of my own country's glaciers. Safe in the knowledge that you got a superb micro machine infused with Swiss craftsmanship and absolute value for money. Price: $4000 AUD
The Grand Seiko SBGR253 37mm

A dressy dial, with no lume, as a Rolex Explorer 1 alternative? Hear me out. This magical dial will make you forgive anything, believe me. You might find this far-fetched, but the hand-polished indices are so reflective of any faint sliver of light, that it's legible far into the evening. Seriously. This might be 37mm, but it is muscular and broad-shouldered like nothing else of the size. This is a point of contention when it comes to Grand Seiko; understandably so, but part of the Grand Seiko ethos.
Not only should the design and flawless Zaratsu blow your mind, but a Grand Seiko is built tough – seemingly at odds with the delicate Zaratsu brilliance, and made to last. So this will scratch up to your initial chagrin, but boy is this a tough little nugget of a watch, and more often than not beating the Explorer in the accuracy stakes. All your doubts will evaporate like a drop of water in a frying pan with one quick glance at the dial. Price: $5700 AUD
The 14270 Explorer 1 in 36mm. What?

Well, what can I say? On any serious pre-loved watch website — be it Chrono24, myWatchMart or the Rolex forums — you'll find a good 36mm real Explorer, a 14270 with a decent unpolished case from the start of our millennium. This can be found from $7-8K, and it's worth searching for a good one, knowing what to look for, and even visiting a few reputable dealers. Because, do you know what?
That 36mm wears larger — it's a sweet size and damn comfortable. You will find the twenty-year-old Oyster bracelet rattlier than today's microbrand offerings, but maybe that's actually part of the charm of this personable and, well, friendly Rolex reference. Fairly untouched and unmentioned in the auction house graphs of values, hyped-up grey markets and tuxedo-worn tool watches. Slip it on, marvel at the light weight and how it fits under the slimmest of slim-fit shirt cuffs, and enjoy the slight rattle from the bracelet, safe in the knowledge that you've got a classic.