Watch customisation is now a field you can get into at high and low price points, but it's still fair to say that going bespoke with a quality watch fit for the Ministry of Defence for example, is generally reserved for the upper echelons of independent watchmaking. And up at a price point where you might be paying six figures for a watch before you can ask for a different dial colour — and only if you are seen as a very good client.
Most watch brands flat-out refuse to do it, a practice that has given birth to the aftermarket customisation business (that is, a third-party jeweller or watchmaker will make your desired adjustments once you've bought it from the brand), which is polarising to say the least. In that context, it is a welcome surprise to learn about the new customisation service from Bremont, available on their MBII model.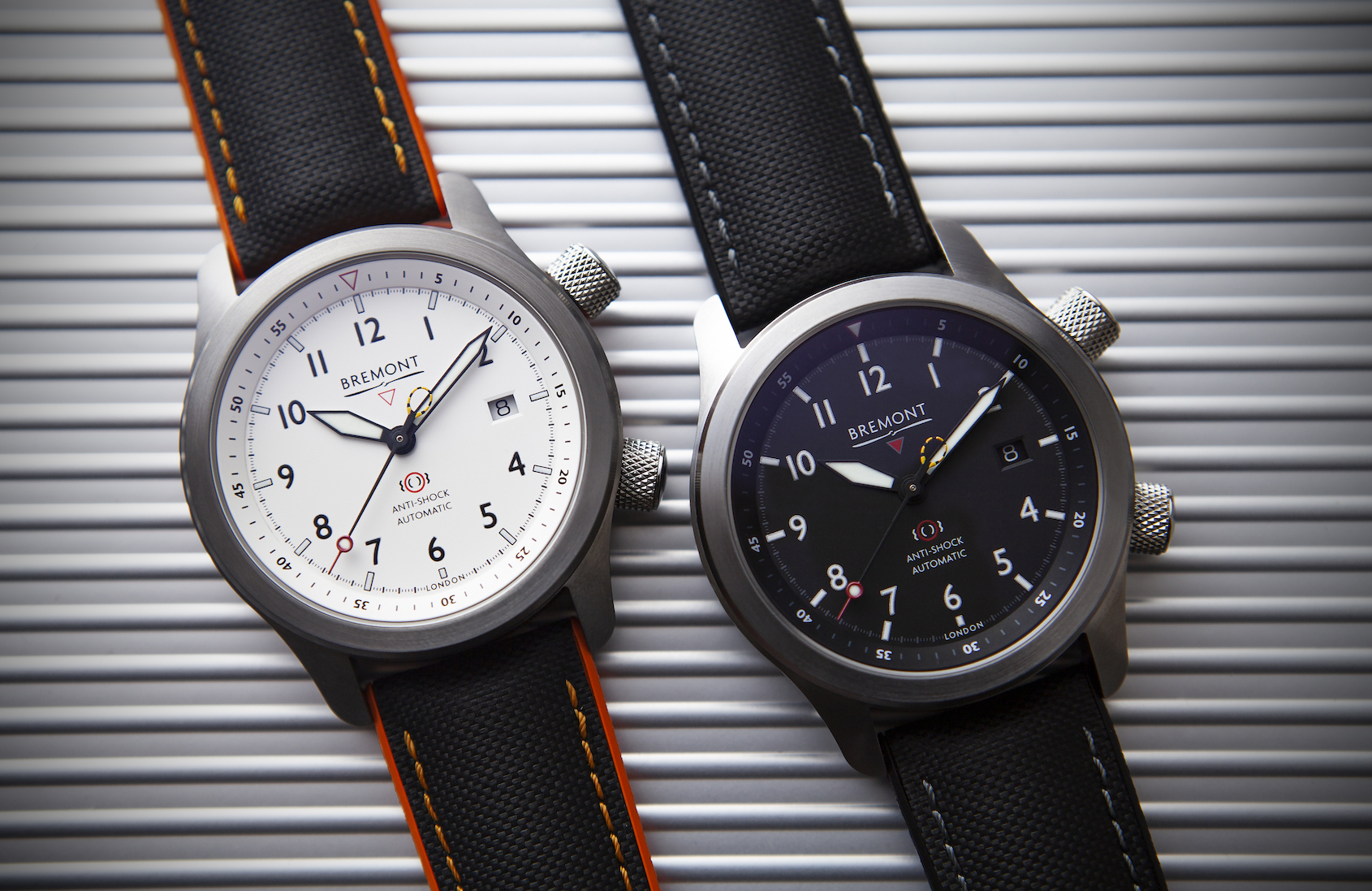 Using an online configurator (click here to have a go yourself), you are able to design your own Bremont MBII with different case finishing, case barrels (the flanks of the MBII), dials, casebacks and straps. All in all, there are more than 100 different designs you can create with just the case and dial, a number that blows out to 1000 when you factor in different strap choices. The move to create this bespoke service was born through the extensive work Bremont do with different armed forces units around the world, allowing various squadrons and teams to design their own watches specific to their unit (you can read all about this military customisation right here). As the notoriety of these custom mil-spec watches grew, there was increasing demand for this offering from the civilian world.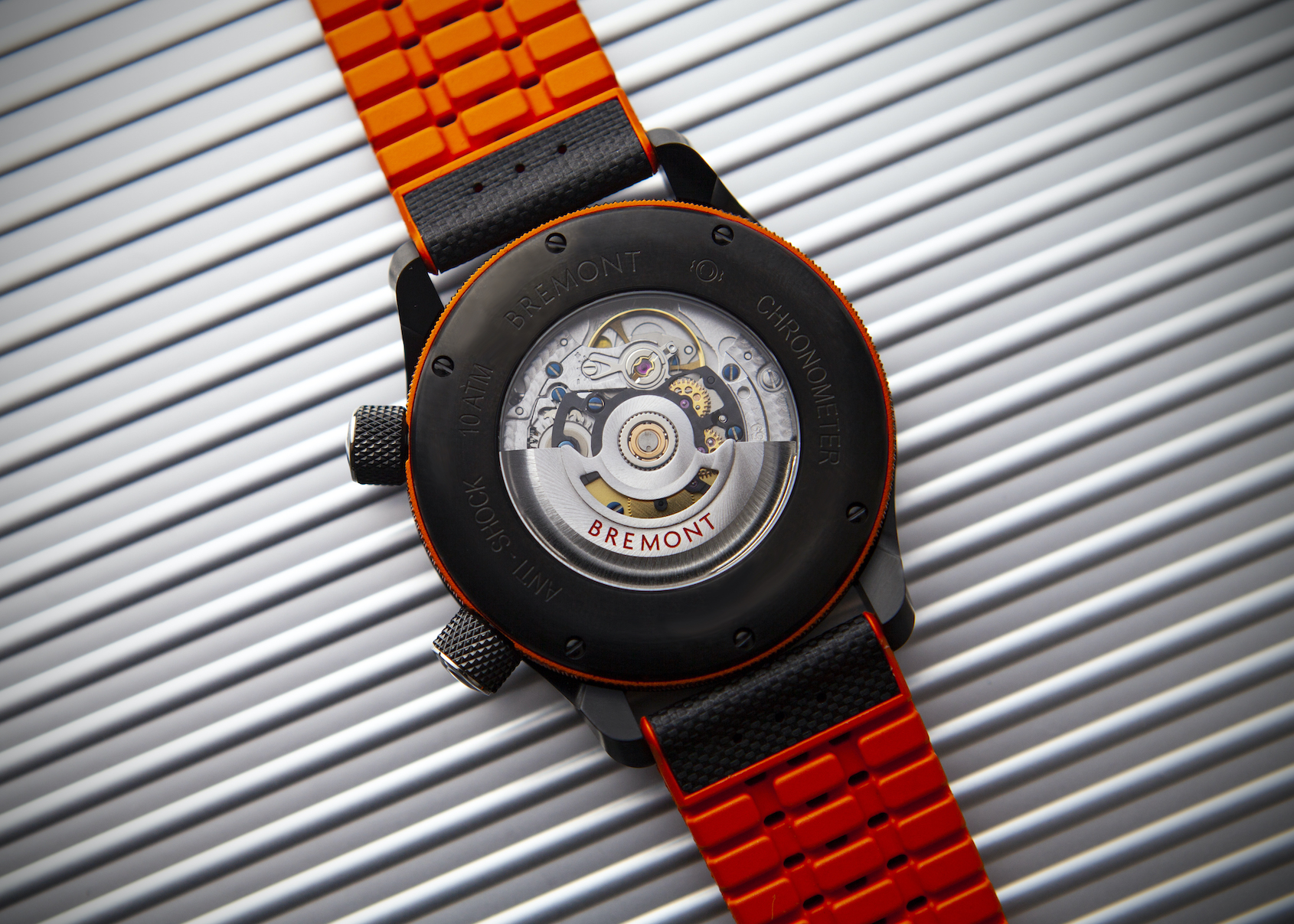 One of the co-founders of Bremont, Giles English, expressed his excitement to see the general public getting access to a similar level of customisation. "Customers have always expressed a strong interest in being able to customise or 'bespoke' their own watch, so we're really excited about launching this new configurator which allows them this capability," he said. "We've seen how fantastic so many squadron MB watches look, so know that this range is perfectly suited for something of this nature. Nick [Giles' brother, with whom he founded the label] and I have always loved the design process, so we're looking forward to our customers sharing in this opportunity and the same passion."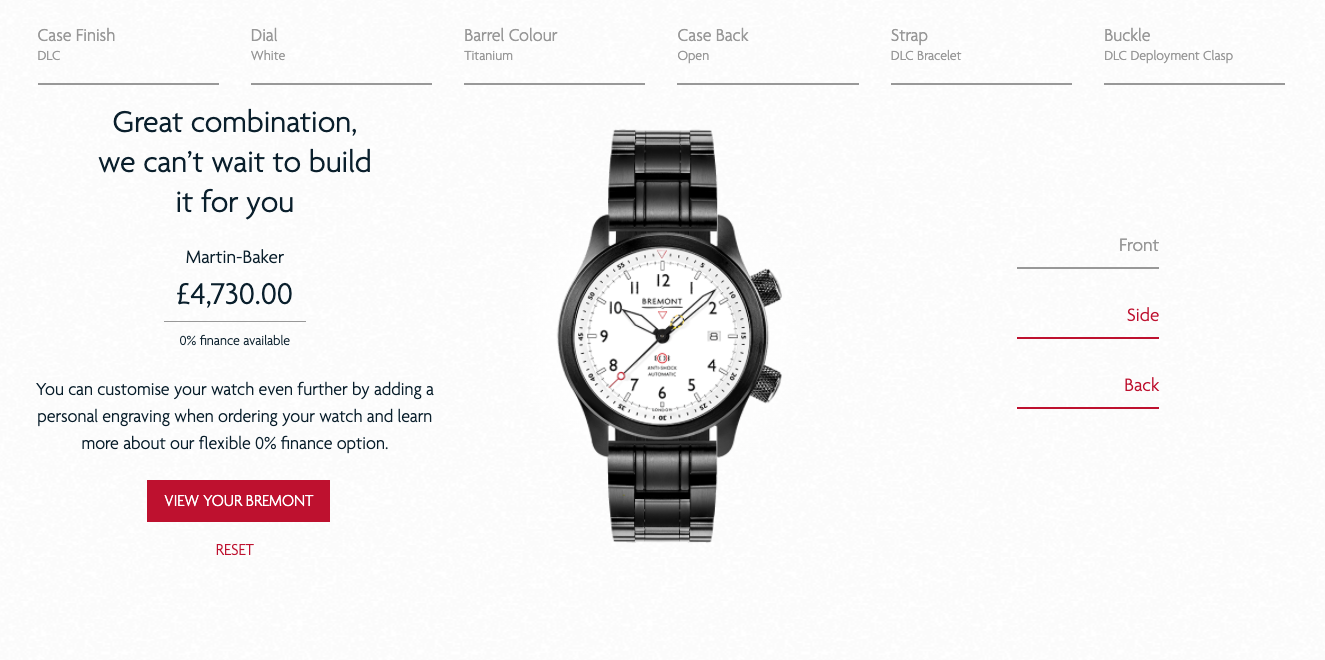 Not only will we all now get the opportunity to create a customised watch, but the pricing is also extremely competitive in the context of any bespoke service offered by a watch manufacturer. In my attempt to create the most expensive custom MBII possible (DLC-coated case, titanium barrel, sapphire caseback, DLC-coated steel bracelet and buckle), I managed to ring the till up to £4730, or around AUD$9100. In comparison, a standard MBII on steel bracelet is AUD$7500.
Going the most affordable route, I built a very different looking MBII (brushed case finishing, steel barrel, closed caseback, leather strap with pin buckle) and saw a price of £3995, or about AUD$7700. A standard MBII on leather strap is AUD$6800, which means just a very modest additional amount is being asked for a full personalisation service. Well played, Bremont. Very well played.
For more information, visit the MyBremontMB configuration tool right here.