Crime or Sublime: Should you ever put a NATO strap on a dress watch?
Time+Tide
This week Time+Tide HQ sees two new opponents enter the ring, with Luke and Nick trading haymakers on the topic of a NATO strap on a dress watch — very vogue, or fashion faux pas? You be the judge of this one.
Luke Benedictus – The For Argument
In 2020, most of the dress codes surrounding watches are about as relevant as, ooh … Rove McManus. If you want proof things have loosened up, just look at the Oscars. This was, of course, a decidedly formal event, yet a bunch of monkey-suited actors eschewed classic dress watches in favour of sports watches in assorted precious metals.
This is symptomatic of how we dress these days. It's common to mix "high" with "low" as off-duty gear merges with formal workwear, and sportswear is paired with smarter items. Sneakers and tailoring? Why not — as long as you pick the right pair.
But if you accept that a sports watch can accompany a tuxedo, well, surely the corollary applies too? Logic decrees that a dress watch can also pass muster in a setting that doesn't require cufflinks or a tie. So why should you limit a NATO strap to a diver's or pilot's watch? Sure, they might not sync with extremely formal dress watches – you wouldn't stick one on, say, a Cartier Tank. But they definitely work on vintage pieces. The utilitarian simplicity of the NATO marries perfectly with the no-frills aesthetic of a mid-century Omega Seamaster, for example.
Ultimately, the decision on whether your watch works with a NATO boils down to visual coherence and personal choice. Anachronistic watch rules be damned!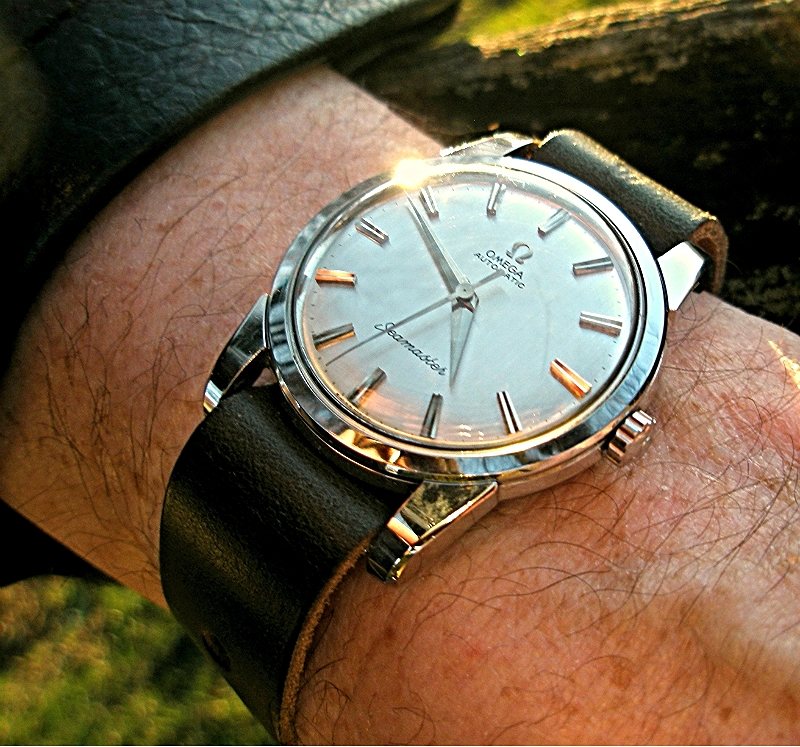 Nick Kenyon – The Against Argument
Is it too much to ask – that some rules are followed? As the world seems to continue moving at breakneck speed towards anarchy, with technology and politics pushing us apart as much as they attempt to bring us together, there is an undeniable comfort in stability and continuity; of a set of rules to follow because you know they work. It is this same longing for the mechanically predictable machine that attracts many to watch collecting, because there is a surety in something that can be understood just by taking it apart with a repair book (I'd argue the mistrust of quartz watches is an expression of this).
There's no need to wear a dress watch on a NATO strap, in the same sense there is no need to wear pyjamas to a gala event. You might stand out, but not for any good reasons, and all you are encouraging is an intervention from your friends and family (which will include their inability to make eye contact, as they promise the clinic they have booked for you is only for a few weeks). Yes, anachronistic watch rules be damned, but not broken for the sake of it, or for an alternative that is only endorsed by those who deserve very tightly tailored white jackets and rooms with padded walls.