How G-Shock is leading the pack on entry level collectables
Zach Blass
When it comes to watches and collectibility, the mind immediately gravitates to high-end manufacturers such as Rolex, Audemars Piguet and Patek Philippe. After all, these are the watches that we see the rich and famous sporting on their wrists, and each brand limits their level of supply to the point where the number of watches they produce each year never comes close to satiating demand. Even if these watches were more readily available, not everyone is prepared to drop thousands of dollars on a watch. To become a collector of rare watches that will gain in value, the barrier to entry is high due to the pricing. But as the Wall Street Journal points out, this is becoming less and less the case with brands such as Timex, Swatch, and especially G-Shock upping their game without upping their prices.
Many disciplined collectors are beginning to mix less expensive watches into their luxury collections. More often than not, you'll hear the average collector explain that each acquisition is meant to fill a purpose – whether crossing off a complication, colour combo, or situational need. Whether you're gardening, climbing or just heading for a messy night out, sometimes it's sensible to wear a highly durable watch that isn't heinously expensive and can laugh off the odd scratch or dint.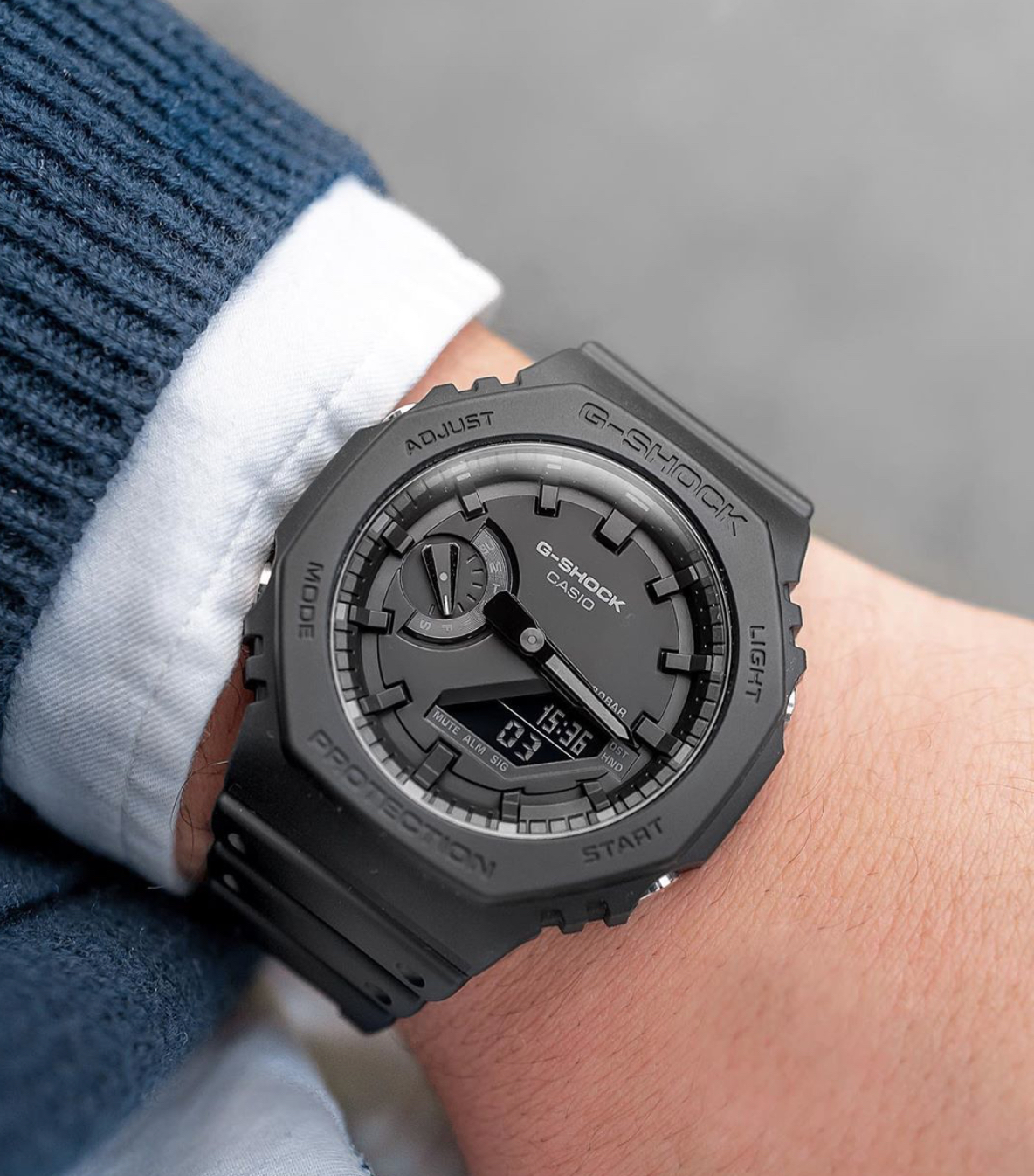 It used to be that watch brands such as G-Shock capitalised on those who wanted quality wristwear at a more approachable price. They found a place on the wrists of seasoned collectors looking to protect their more expensive pieces, novices starting their journey in the hobby, or even people who just wanted a single ultra-reliable timekeeper that could tackle any environment. Today, however, G-Shock has become very strategic on who they partner with on limited-edition collaborations, as well as introducing new lines that subtly emulate coveted luxury watches like the "Casioak" that resembles the Audemars Piguet Royal Oak in a fresh, and youthful way. The "Casioak" nickname has become so powerful that even Casio has adopted the term in its SEO strategy.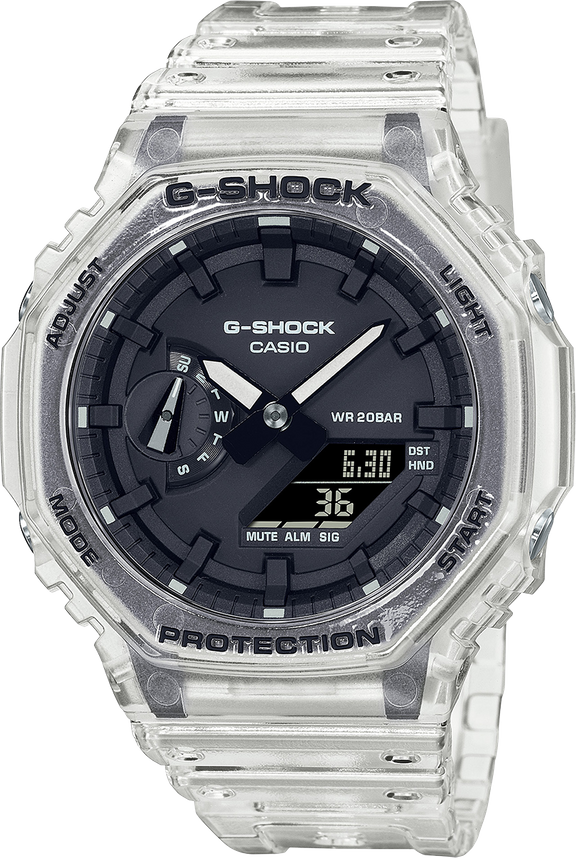 The GA2100 "Casioak" has developed such a cult following that even this $110 USD watch now has demand greater than its supply. That's pretty incredible considering the number of watches produced each year. According to the New York Times, in 2018 G-Shock shipped over 9 million watches globally. Sure the GA2100 is only one model of many, but if anything it shows a new discipline from G-Shock. In fact this week there was a restock in the transparent, black, and red models – all of which, besides the red, are no longer available only days later. While they will continue to manufacture vast quantities of accessibly priced watches, it would seem Casio understand the collector mindset by introducing watches that are not as easy to obtain – via limited editions or scaled production runs.
If you needed further evidence, simply reflect on some of the limited-edition watches from G-Shock over the last few years. The HODINKEE x John Mayer G-Shock watch sold out in less than 15 minutes at $180 USD and can be found offered on eBay for three times its retail price. Even at the more premium end of the G-Shock spectrum the trend continues. The limited edition G-Shock Full Metal GMW-B5000V in Black Aged IP was a monster hit upon its release, quickly selling out. It also has found its way onto eBay and other resellers with many offers listed for over $2,000 USD. A less expensive example would be their collaboration with NASA that has a retail price just over $100 USD. Pop culture collaborations have also been massive hits with the Dragon Ball Z collection one such example.
It is becoming more and more clear that collectability in watches permeates all price points. While not necessarily as unobtainable as Rolex, brands such as, Unimatic, Swatch, Ming, Kurono, G-Shock and more all prove that you don't have to take out a second mortgage on your house to afford a highly collectible timepiece. The democratisation of watch collecting is taking off in a very big way.