Collector's Crossroads: OK, I've finally realised that I own too many watches
Ricardo Sime
Last week, while celebrating six months of Grand Seiko ownership, I thought about my future plans with the watch. The question seemed simple: is the SBGM247 genuinely worthy of a permanent place in my collection? Yet after a few emails from our readers and a period of self reflection, I soon realised that this conundrum was actually masking another issue I am having as a collector. That is, for me, currently I own too many watches. And that's making me start to question everything.
To understand where I'm coming from, it's best I explain the type of watch collector I am.  Since I started collecting, wearing everything I own as much as I can, has been my one absolute. I can't stand sitting there observing watches gathering dust in my watch box. I see each watch as part of a story that I am constantly writing and to not wear them feels like I'm skipping chapters.
Of course, there are instances where I stop wearing certain watches because they no longer appeal to me. At which point I quickly sell them off and bank the money until something else catches my eye. However that's not the case with the SBGM247.
To get a better handle of what's really going on, I decided to do a breakdown of my collection. Currently, I own nine watches. Of those nine, I haven't worn two in months. One is a G-Shock. Two have a ton of sentimental value. One I'm "merely looking after for the next generation". All of this means that at the end of the day, I'm only wearing three of those watches on a consistent basis. Yes, I know there are people out there who are perfectly fine with that, but since I'm not one of them, this won't do.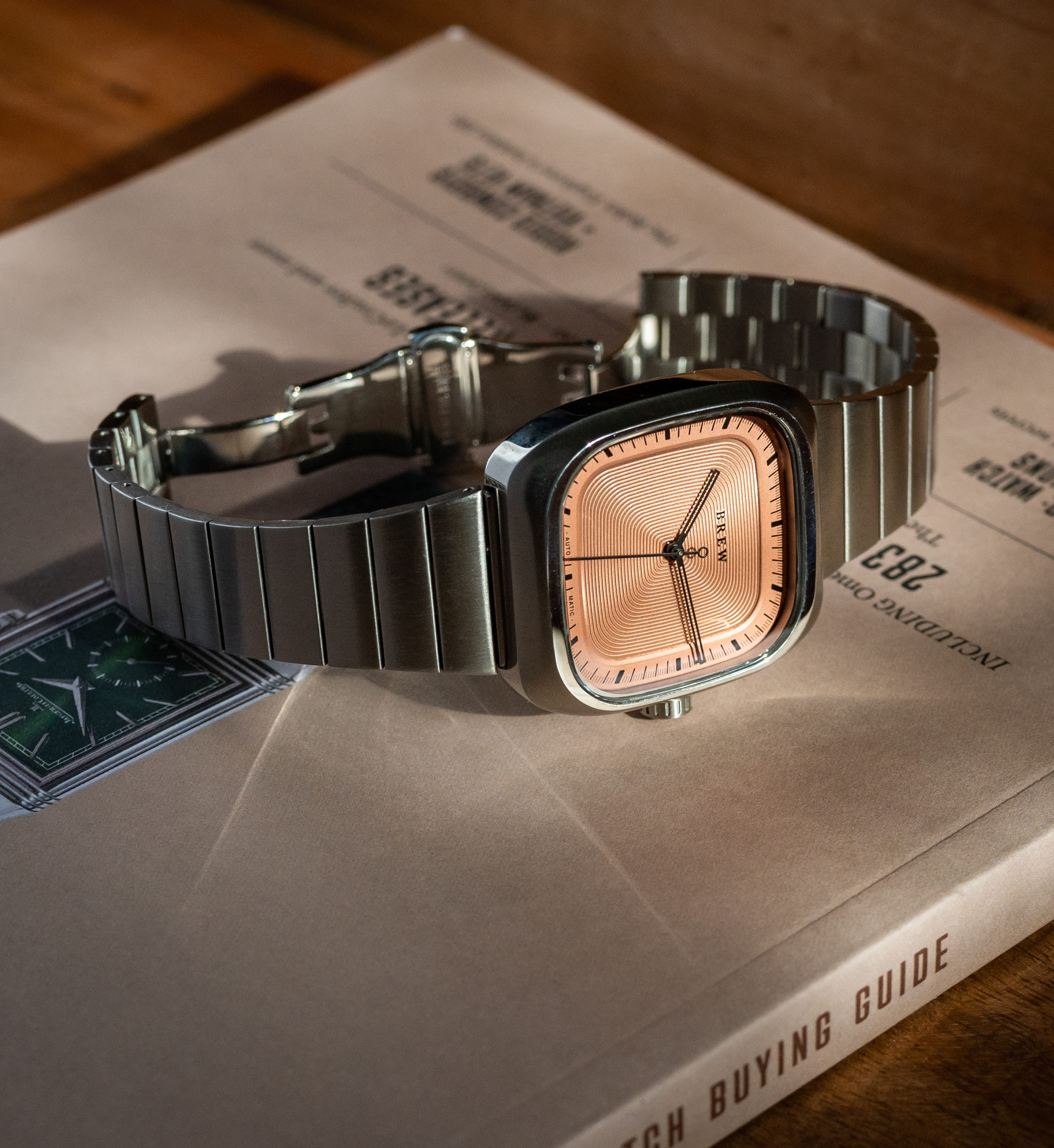 Furthermore, there is still a list of watches I would like to own some day. The new Speedmaster 57′ is one of them along with the recently released blue and rubber Cartier. But right now, I can't see myself adding those watches to this situation.
So what do I do? Though I still like all of the watches in my collection, it's time to admit that some have to go. Which means downsizing. Two watches will be on Watchrecon soon enough, while I will also spend some time re-evaluating "sentimental value"(that's a whole other article in itself). The goal? Get down to six watches before inviting another to the party. Because I need to make sure that I wear what I have and that, when the downsizing is all done, there are no question marks about the watches that are left.
What's your tactic to deal with this issue? Email me at [email protected] to let me know