Accurate AF – the Citizen Chronomaster limited editions
Nick Kenyon
This year, Citizen got the watch world talking about quartz watches in a positive light with the release of the Caliber 0100, the wristwatch version of a piece-unique pocket watch they released in 2018. This release seemed to take some by surprise, but Citizen, just like their countrymen at Seiko, have been making very accurate quartz watches for some time. A flagship model in their collection is the Citizen Chronomaster, a watch that has just been released in new limited edition dial colours.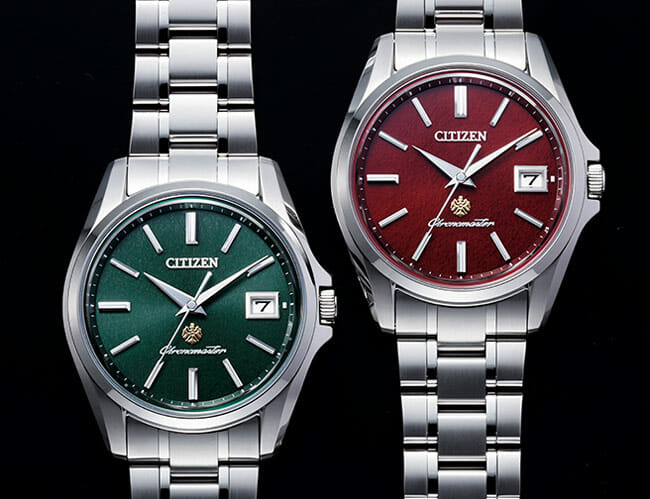 The Citizen Chronomaster is now available with a regular production blue dial, as well as both red and green dials in limited editions of 200 pieces. What is special about these dials is not that Citizen are only making a handful of them, but that they are made with the traditional Japanese Washi paper dials. Washi paper is the same material the Japanese have traditionally made walls and doors from, usually in panels supported by bamboo frames, chosen for being tough enough not to rip against a breeze but translucent enough to allow light into rooms.
Beyond being a nice nod to traditional Japanese craftsmanship, washi paper is suitable for use on the dials of the Citizen Chronomaster because Caliber A060 (which powers the watch) is solar-driven, drawing energy from a small solar panel on the dial. Thanks to washi paper being semi-transparent, enough light is able to reach the solar panel to power the movement, a clever blend of modern technology and traditional materials. As the washi dial is still paper after all, a plastic layer sits on top to protect it, but it is also where the hour markers, date window and dial text are all applied.
The movement itself is accurate to +/-5 seconds per year, and is cased in Citizen's own Super Titanium, reported to be 10 times more scratch resistant than steel while also being incredibly lightweight on the wrist.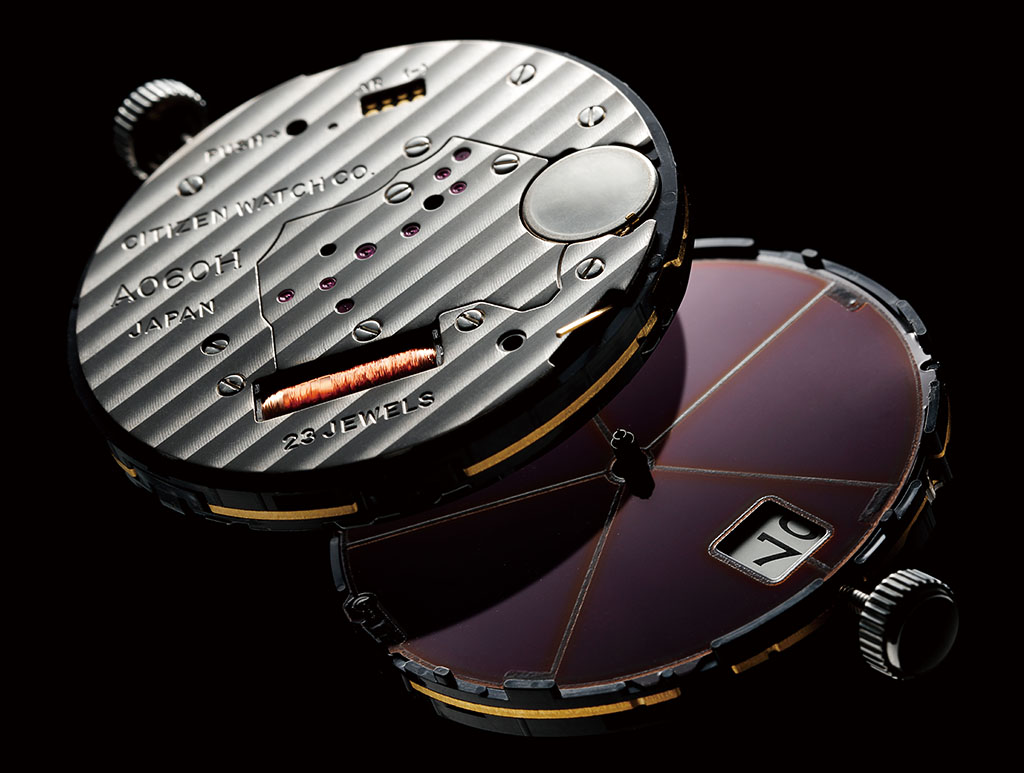 The non-limited edition is 40mm in diameter, slightly larger than the two limited edition models which measure in at 37.5mm. The non-limited version also features lume on the hands and hour markers for those low-light conditions. All models are scheduled for release this month, with more information available on the Japanese Citizen site.