A host of savvy celebs are snapping up this super-accessible and inexpensive watch
Luke Benedictus
People often bang on about the corrosive effects of fame and fortune. Purported negatives include paparazzi harassment, endless selfie requests from fans, not to mention the apparent obligation to give your child some god-awful name in a misguided attempt to express your "creativity". On the positive side, however, enjoying a massive public profile does seem to mean that you can snap up pretty much any new watch that you like. Rather than endure waiting lists like the rest of us, you can simply leapfrog the queue and pick up that Nautilus with minimal fuss.
As a result, most celebrity watch trends can be a little exasperating because they only serve to highlight the disparity in access to those hard-to-obtain models. Whether it's a story about athletes wearing the Audemars Piguet Royal Oak Concept Black Panther Flying Tourbillon or famous faces who rock the Rolex Rainbow Daytona, the moral is that fame is a total game-changer when it comes to snaffling up the most in-demand watches.
That's why it's pleasing to see a few savvy celebrities flocking to buy a decidedly more accessible piece. Back in March, Thor wrote a story about the cult popularity of a range of customised CasiOaks that were a collaboration between IFL Watches and The Dial Artist (Kit Alexander). The range became a big hit on social media, but it seems that a few savvy celebrities have jumped on the trend.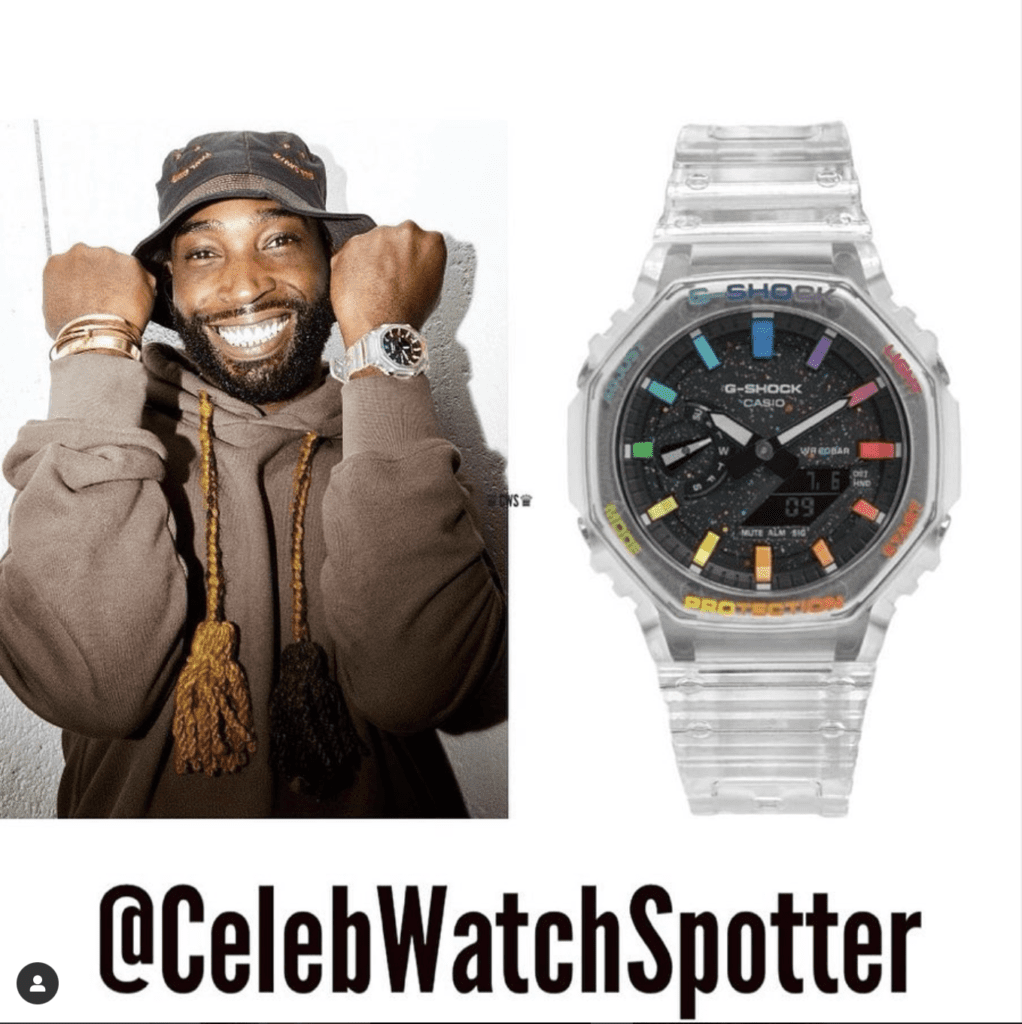 Recently, @celebwatchspotter clocked British Rapper Tinie Tempah wearing the IFL Watches x The Dial Artist Limited Edition CasiOak Crystal Jellyfish with hand-painted hour markers and text on the bezel.  Tinie Tempah is known to be a serious watch fiend with a weakness for Audemars Piguet.  This CasiOak therefore represents something of a change of speed for him, but also reveals a watch fan who isn't just blinded by bling and can appreciate all ends of the market. This limited edition Jellyfish is now sold out, but it was priced at €599 euros on the IFL Watches site.
A piece that is currently available, the G-Shock CasiOak Jellyfish Rainbow (549 euros) was seen on the wrist of the Arab singer Al Walid Al Hallani. He's clearly something of fan of the IFLW x The Dial Artist mash-ups, because he's also been spotted wearing their customised CasiOak Inferno in which the blacked-out dial is ignited with hand-painted hour markers and bezel text alongside a fiery abstract splatter of red, yellow and orange.
Meanwhile Japanese tennis pro Kei Nishikori proved the robust functionality of the Crystal Jellyfish, by wearing it on court during the Olympic games.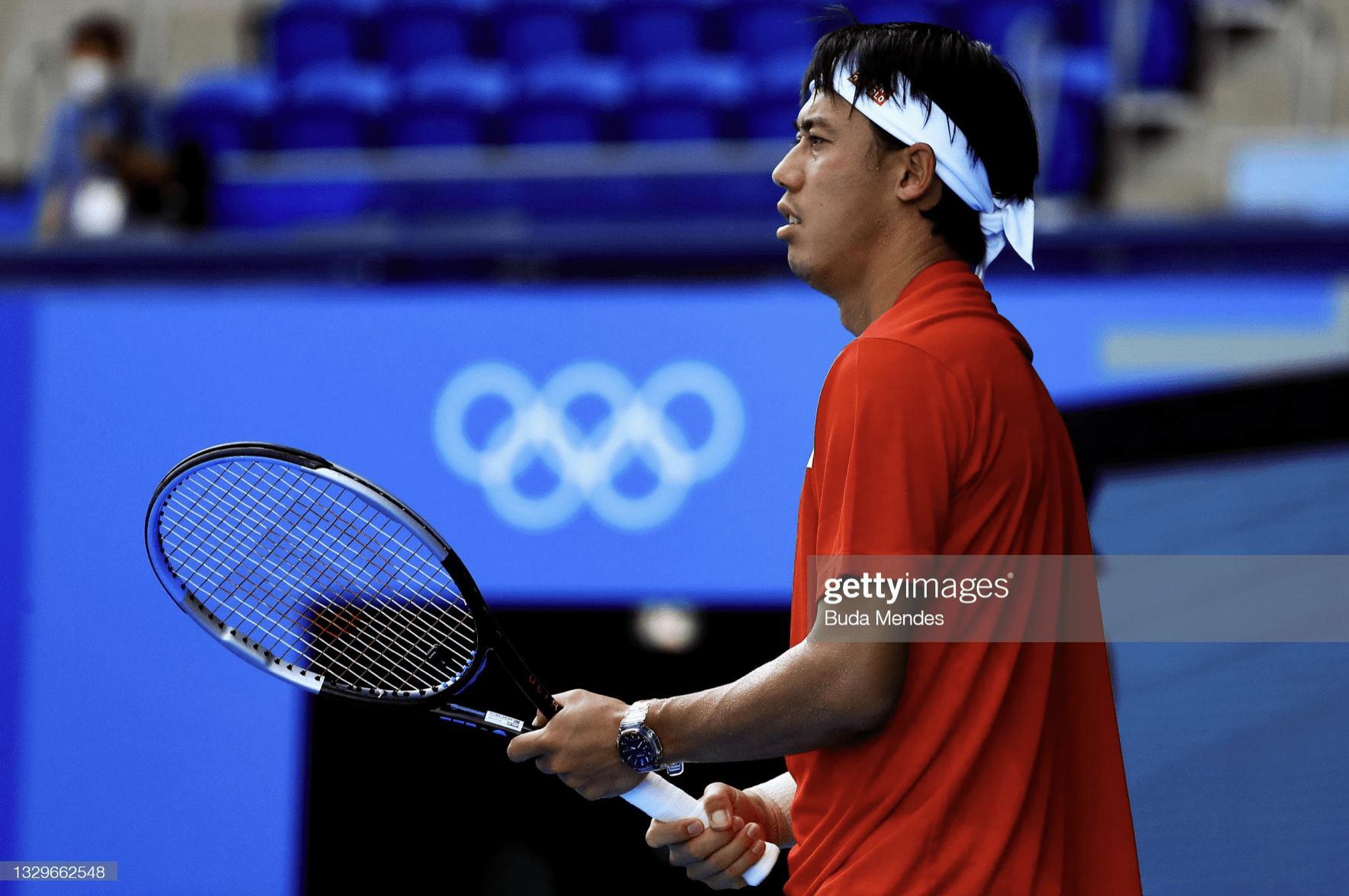 Nishikori is also clearly smitten with this customised range having previously wearing the CasiOak Grey Rainbow during both Wimbledon and Roland Garros.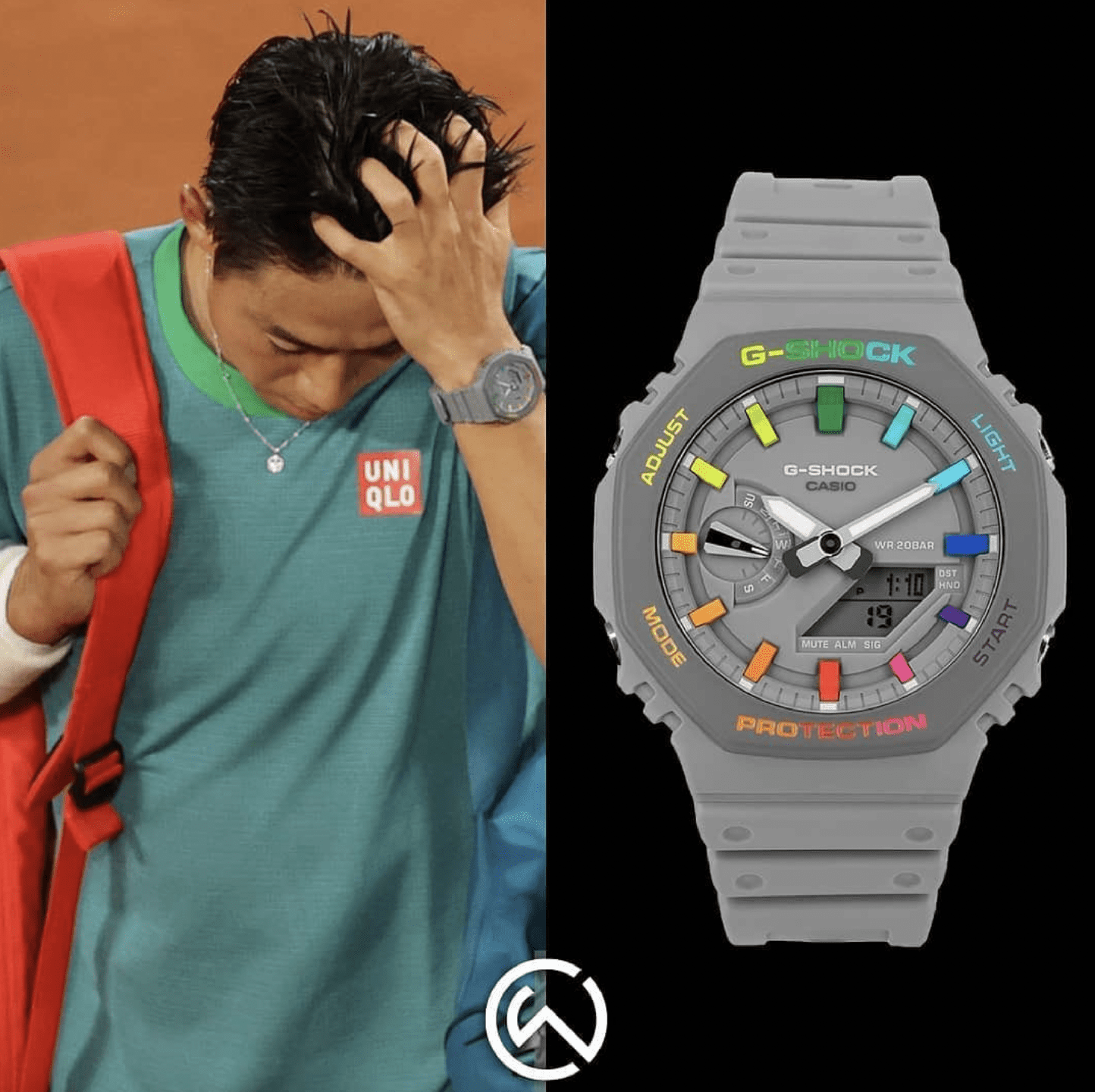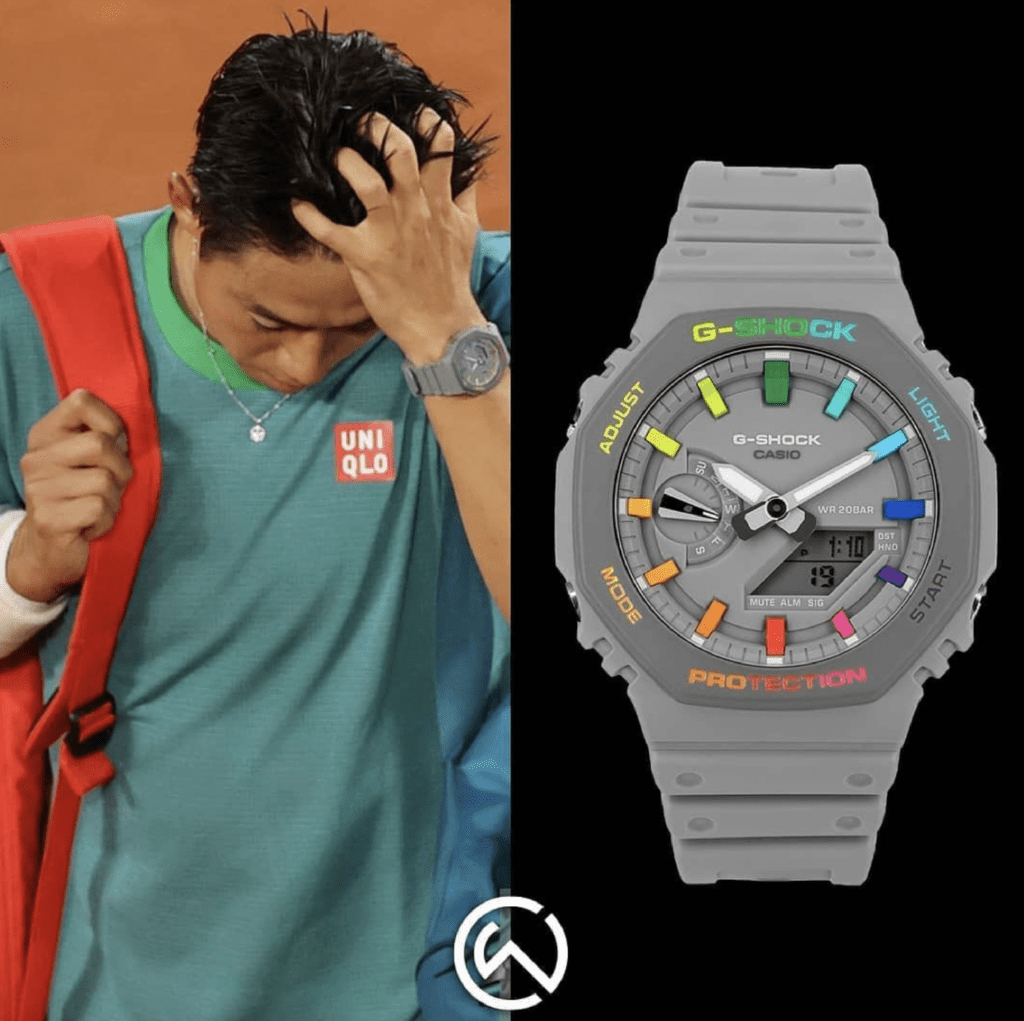 It's certainly a thriftier choice than Rafael Nadal's on court pick: a Richard Mille RM 27-04 Tourbillon that costs $1.05 million USD.  But the surge of celebrity interest in this range of CasiOaks suggests the modified handiwork of IFL Watches and The Dial Artist is set to continue its red-hot run..