HANDS-ON: Full metal jacket – the Casio G-Shock GMW-B5000V
Felix Scholz
Casio's G-Shock has a reputation — and a well-deserved one, I might add — for being one of the toughest watches ever made. Way back in 1983, Kikuo Ibe, the man behind the watch, decreed that the watch needed to meet some pretty tough criteria: a 10-year battery life, water resistance of 10 bar, and the ability to survive a 10-metre fall onto a hard surface.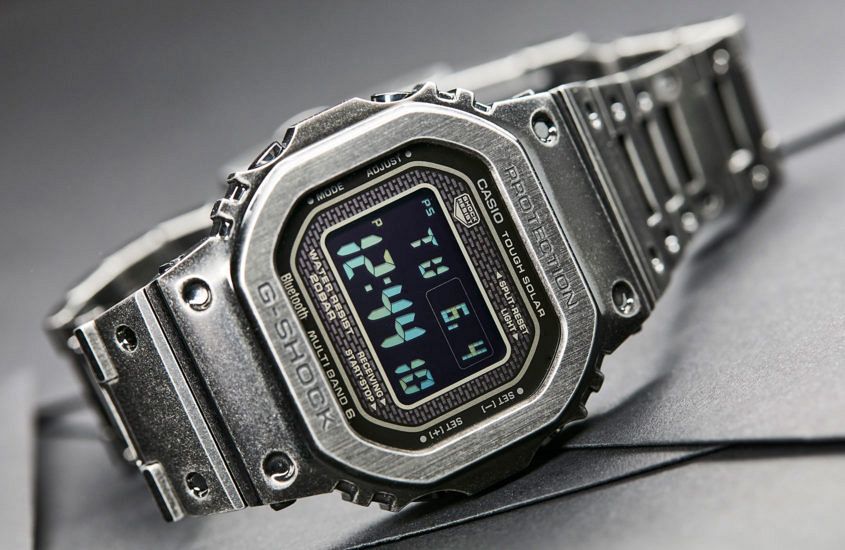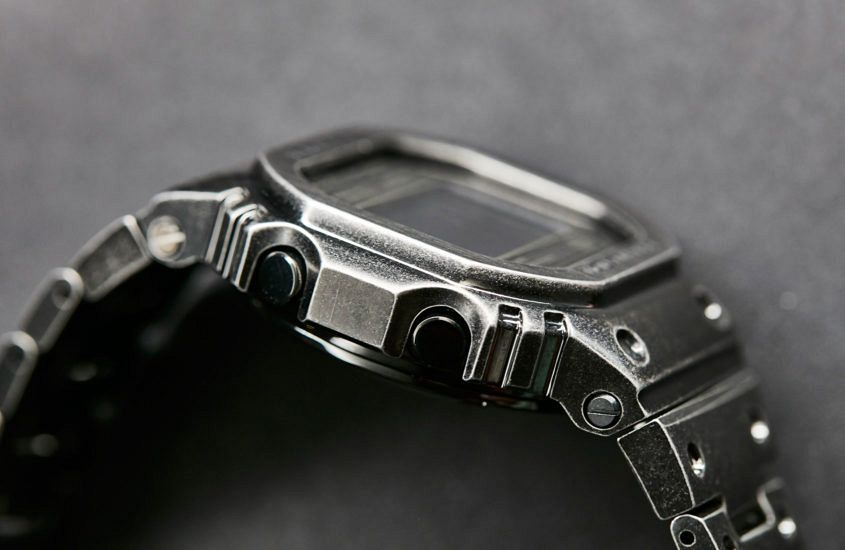 In the decades since, the combination of extreme functionality and even more extreme durability has made the G-Shock the go-to choice for people who need a watch that can *really* take a beating. And, of course, this function-before-form aesthetic has led to the watch becoming a style icon in its own right. Fast forward to 2019 and there's countless versions on offer, from fashion brand collaborations to high-end artisanal offerings and versions with fitness trackers inbuilt.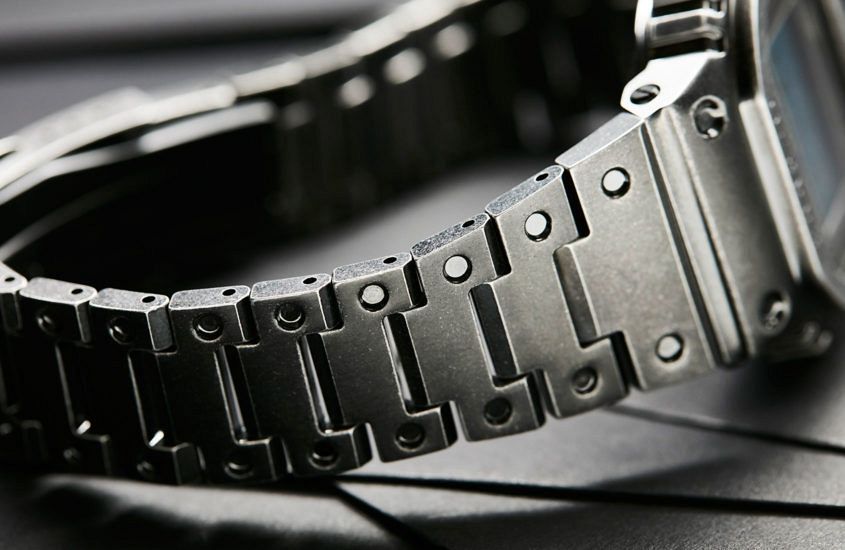 Today, though, we're looking at a watch that offers a compelling update of the classic. The look is classic G-Shock 5000 (the most classic, and one of the most popular G-Shock configurations), but the case is pure metal. Full metal cases are something pretty new for the traditionally plastic-based G-Shocks, with steel and gold tone models joining the tribe last year.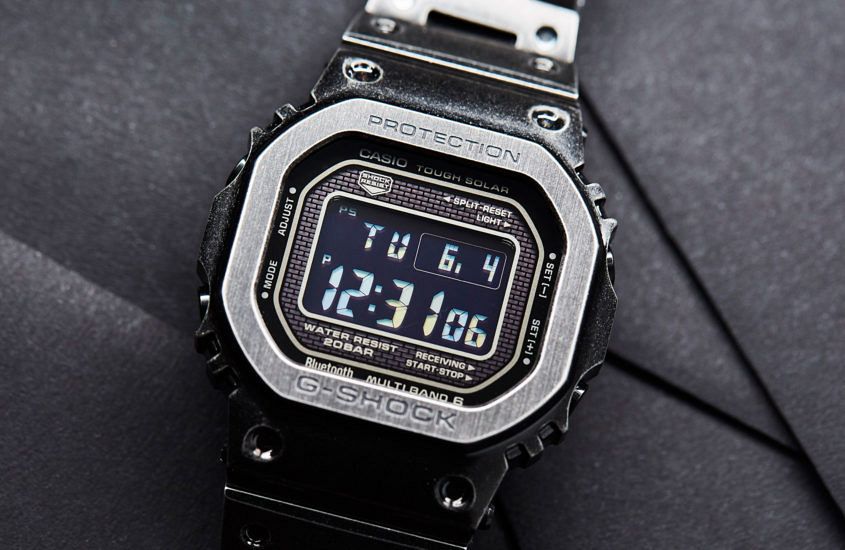 The case and bracelet on this GMW-B5000V are steel, but not as you'd expect. It's been given a black, aged IP treatment that makes it look like it's already been to hell and back. This treatment adds a patina-like texture to the watch, dialling down the shine-factor of other Full Metal models to more post-apocalyptic levels. When I first tried the initial Full Metal models on, I loved the concept and the weight, but the impact was a bit too in your face for me. This watch, with its characterful treatment, is a little more muted, and something I could definitely handle on the regular. 
Heavy-hitting case aside, this watch is packed with everything you'd expect from a G-Shock in 2019, with the usual arsenal of digital functions, along with solar power and some other exceptionally handy features, thanks to Bluetooth and the G-Shock Connected app.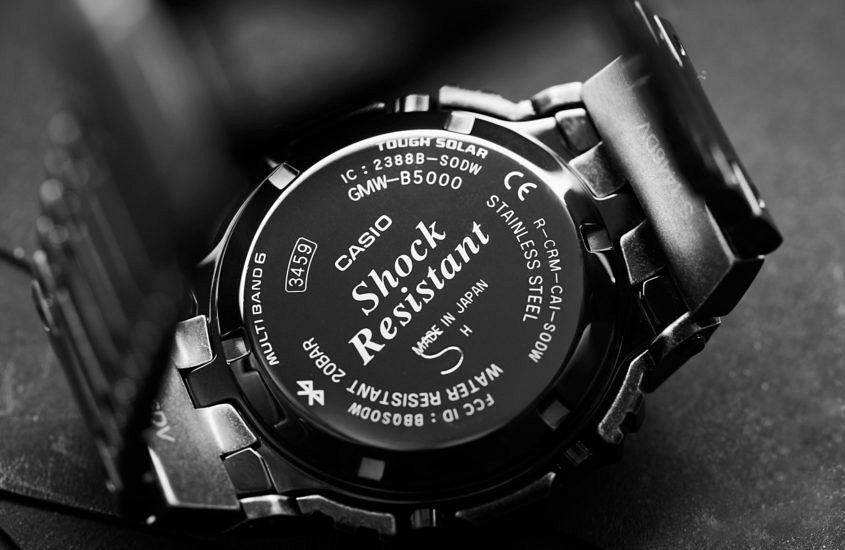 This Casio G-Shock GMW-B5000V is a lot of watch, inside and out. 
Casio G-Shock GMW-B5000V price
Casio G-Shock GMW-B5000V, $1499 AUD
Made in partnership with Casio. However, the opinions expressed in this article are our own in accordance with our Editorial Policy.