Andrew talks about how Time+Tide started, and explains why he copped the Casio G-Shock Full Metal Black Aged IP
Andrew McUtchen
It's the least surprising twist in a conversation when a watch collector tells you they're into G-Shock. When I started writing about watches, I remember a fellow Australian journalist – Bani McSpedden – flicking through pictures on his phone of all his G-Shocks arranged in a rainbow stack. I found it curious then, but not so now.
Why? The brand has carefully curated its modern mythology – with shrewd pop culture collaborations, and creative activations – and lately found new ways to celebrate its legacy. Sapphire crystal versions, solid gold, high-polished steel and gold plate, all managing to consolidate the design and pillar in the annals of watch history.
However, the watch that really piqued my interest was one I ended up buying. The Full Metal Black Aged IP GMW-B5000V-1, a 43.2 mm x 43.2 mm square-shaped DW5000 fresh outta 1983. More about that in the video, and later in an in-depth review I'm working on.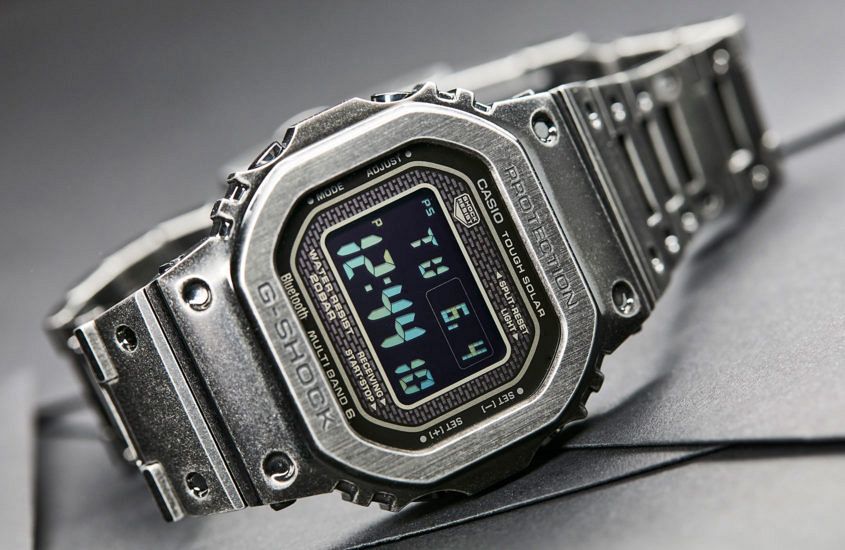 All of this is to say that, in my early days writing about watches, and we're talking over a decade ago now, I didn't expect the resin watches I'd owned through school and teen years, to be an ongoing part of the horological conversation. But, guess what, here I am, sharing my thoughts on the G-Shock channel. Thanks to Phil and the Casio Australia team for the invitation to be involved.