The Cartier Santos-Dumont is a lesson in distilled elegance
Nick Kenyon
Cartier is a brand that doesn't reinvent the wheel, but instead gradually evolves their designs over decades, refining and purifying their core look with each year that goes by. For their latest collection, released at SIHH 2019, the focus was the Cartier Santos-Dumont, a dress watch that is both classically sized and slim, offering one of the most refined pieces of Cartier design we have seen in recent years.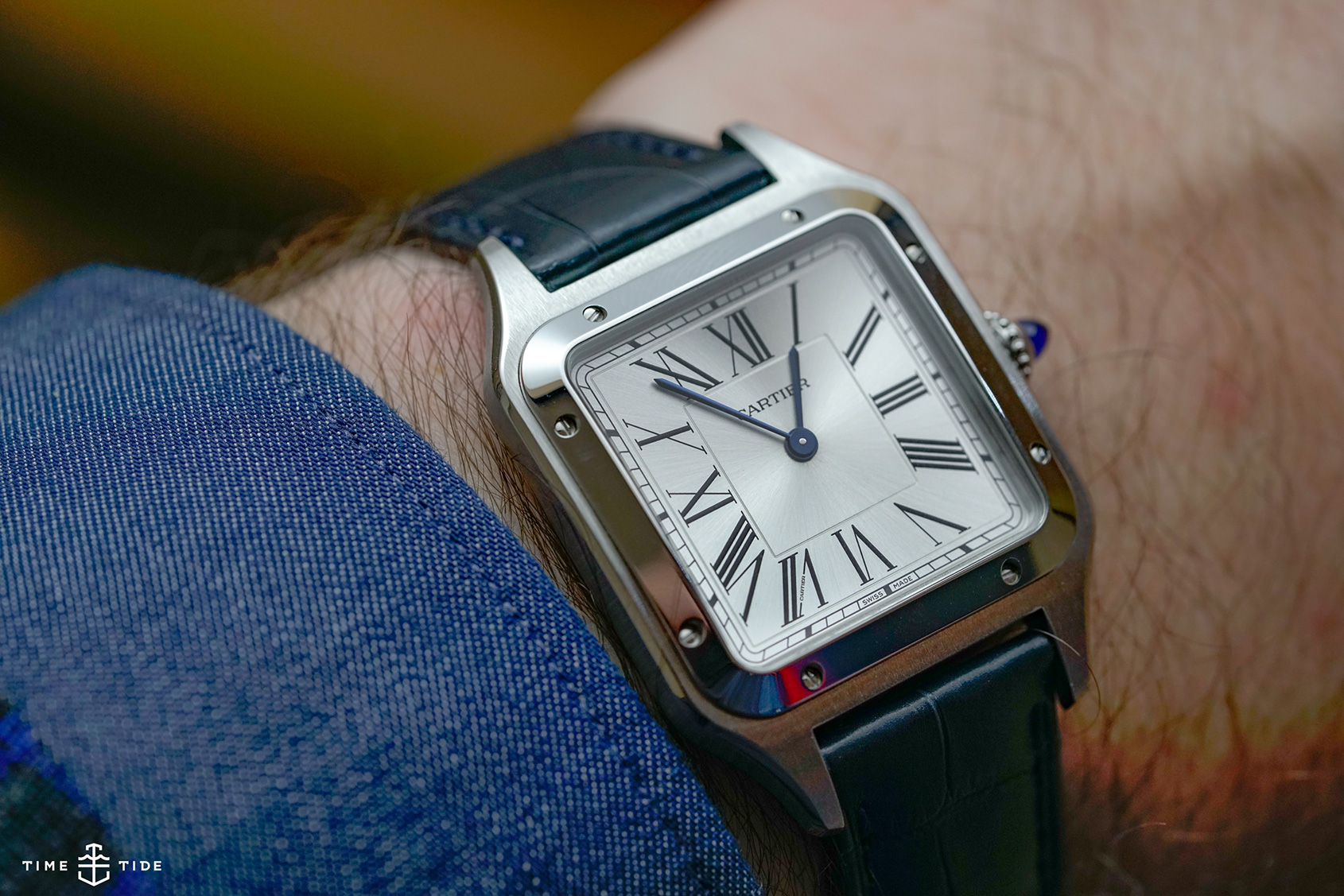 The new Cartier Santos-Dumont is available in two sizes (38mm x 27.5mm for the small model, and 43.5mm x 31.4mm for the large model) and both have managed to stay rakishly slender at 7.3mm. This is made possible by the high-autonomy quartz movement (with a strong battery life of six years), which not only keeps the watch well under the cuff, but also makes it available at a price point that is pretty uncommon for Cartier. Inevitably, there will be some who won't have their pulse quickened by mention of the word quartz, but for others looking for access to an icon not just in the Cartier archives but the history of watch design, it is now easier than ever.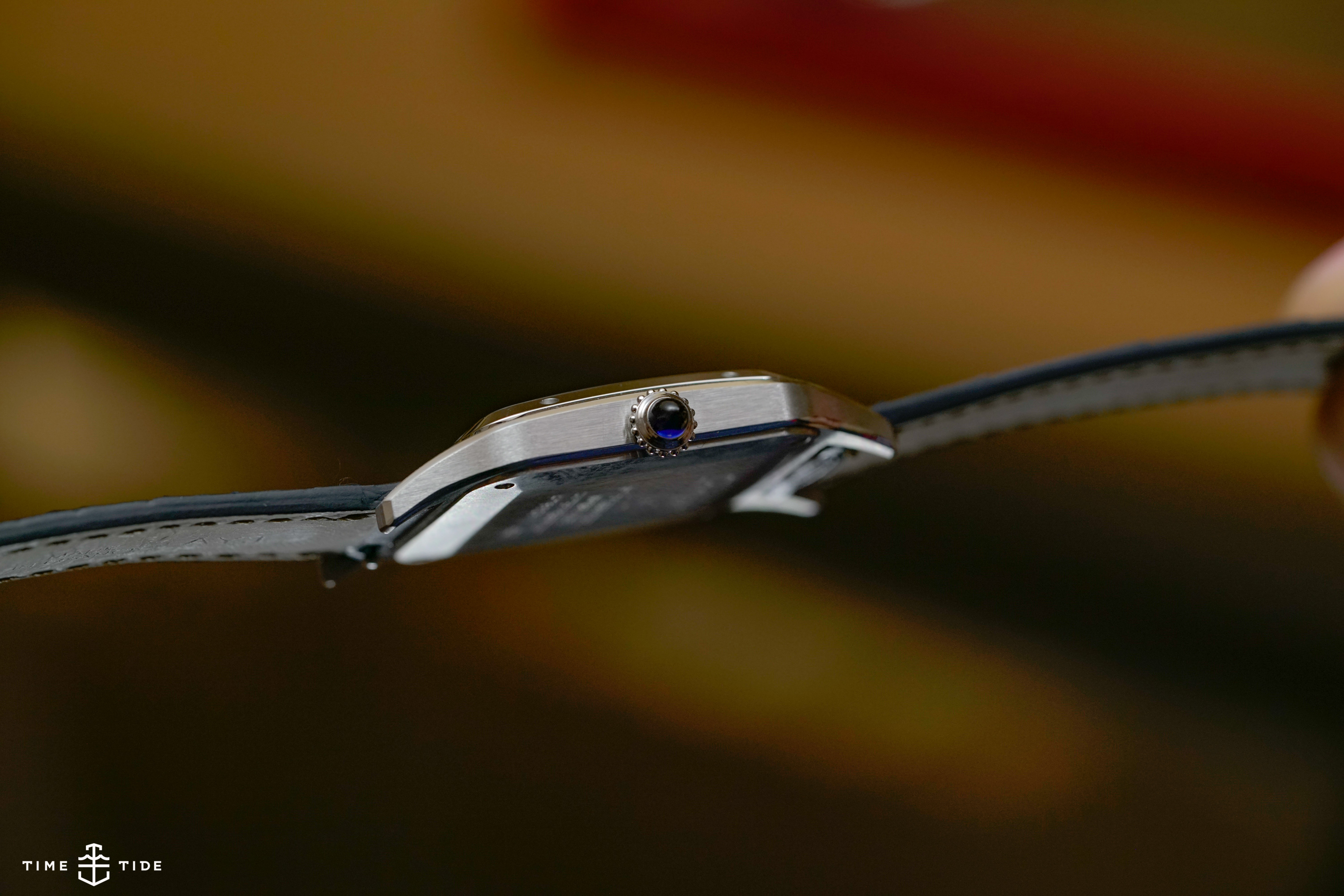 In terms of design, the Santos-Dumont is distinctly Cartier with a square dial and elongated Roman numerals. There has to be something said for the angles of a square or rectangular dial and how well they are complemented by linear Roman numerals, just as conversely, curved Arabic numerals sit pleasingly on round dials. The blued sword hands pair nicely with the steeply domed blue cabochon set into the crown, which fills with an electric blue glow when under direct light.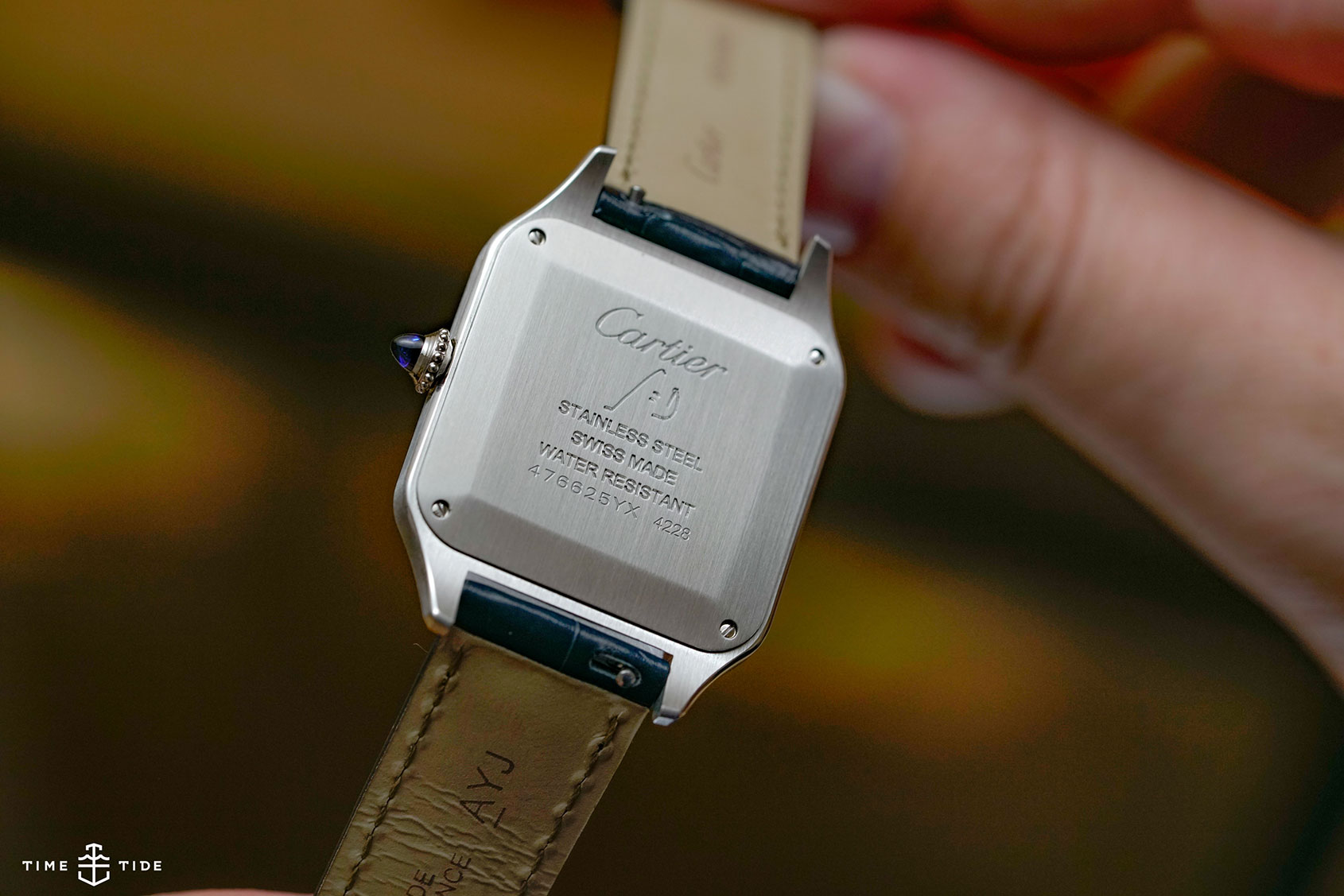 The body of the case is finished with vertical brushing; however, the bezel is highly polished, drawing the eye towards the dial by visibly framing it. As you would expect from such a clean design, the lugs flow seamlessly from the case, and tip downward to wrap comfortably around the wrist. The new Cartier Santos-Dumont is available in either steel, two-tone, or 18k rose gold, all of which come on a alligator leather strap, giving three distinct looks within a unified collection.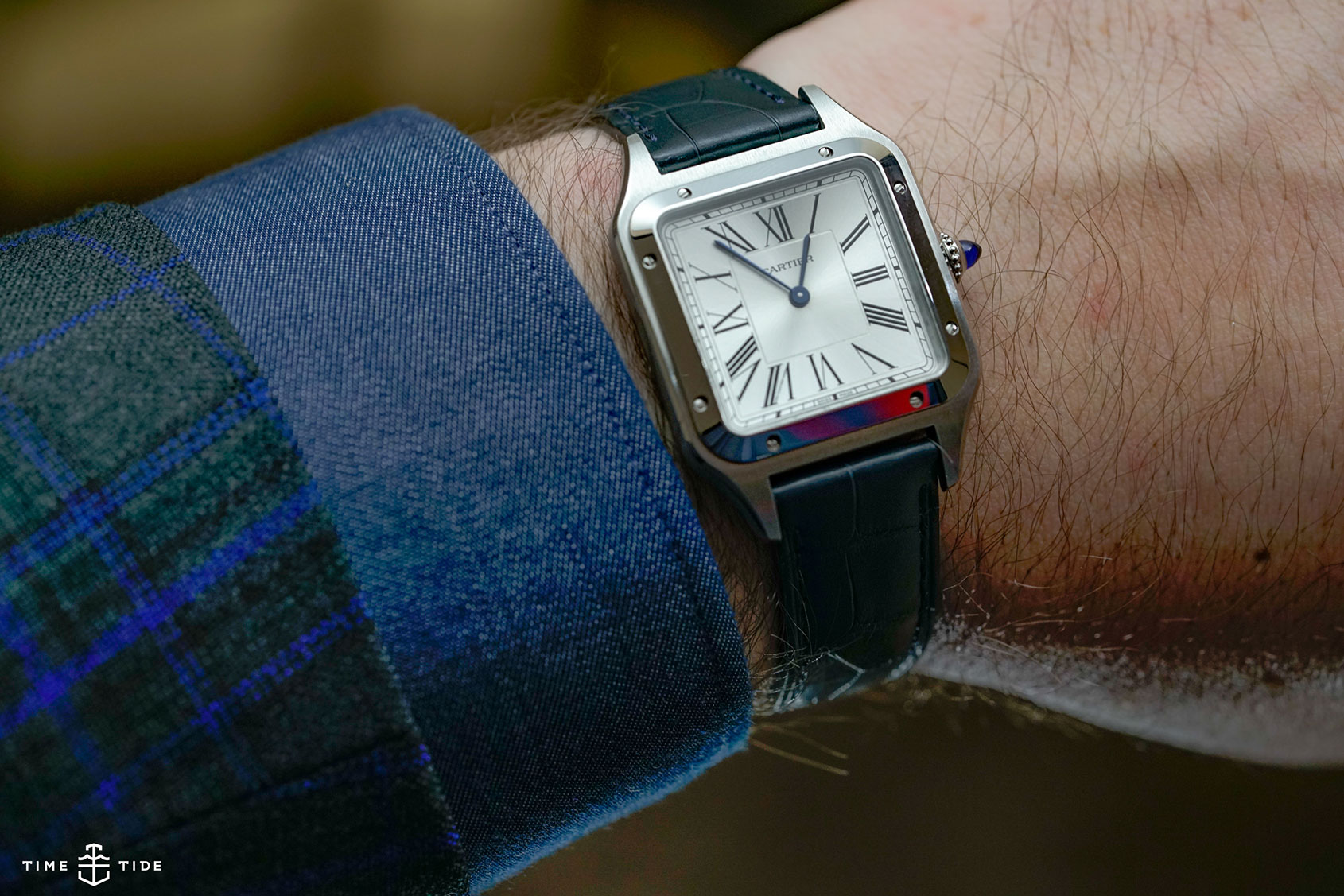 It's an interesting move by Cartier, not only to make a predominantly steel watch a pillar of this collection, but to use a quartz movement in it too. While there will undoubtedly be some quiet grumblings by aficionados who focus on mechanical exception and shudder at the sight of a closed circuit, sometimes not recognising that there are large markets with appetites for exactly this watch. It is a seriously appealing piece, not just because it is relatively affordable, but because the design is so strong it carries the Santos-Dumont into a place where it doesn't need to lean on an automatic movement to justify itself, and will undoubtedly find itself at home in the collections of many considered enthusiasts.
The Cartier Stantos-Dumont small model in steel is AUD$5200, and the Santos-Dumont large model in steel is AUD$5600.