The 3 mistakes I made buying a vintage watch, my cautionary tale
Time+Tide
How did I accidentally become a vintage watch guy? Partly, I blame the fact that I've got the spindly wrists of a teenage girl. That meant I naturally gravitated towards smaller dials. But I also put it down to the tawdry state of my finances. When I first started to get into watches — before the retro boom really started to kick — you could pick up an Omega Speedmaster in decent nick for $600. Given my financial reality, vintage watches made a lot of sense.
I quickly became a sucker for their personal histories, too. Take the 1950s Zenith dress watch I bought online from a woman in Rome. Uneasy that I was about to wire cash to a total stranger (in a foreign country), I attempted to strike up a connection, hoping it'd reduce my chance of being swindled. In the correspondence that ensued, Paola explained the Zenith in question had belonged to her late grandfather, a general in the Italian army. She even shared this photo of him.
Admittedly, if this straight-backed man on a white stallion knew that his watch would one day hang off the wrist of a feckless media twat like me, he would surely be turning in his grave. But I was thrilled by the watch's voyage into my possession from out of his sepia-hued world. Every now and then, as I stood grimly huddled among commuters on a rush-hour train, I'd glance at my Zenith and imagine its former life on the arm of the galloping general.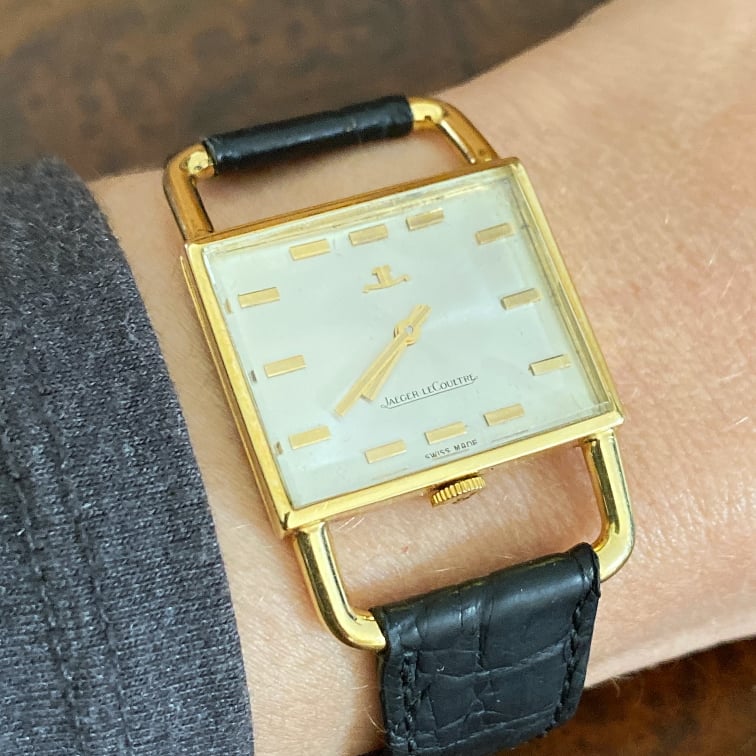 In short, I was hooked on vintage. My wife loved the '70s swagger of the Jaeger-LeCoultre Lucchetto that I bought her for Christmas one year. And it wasn't long before I started to lose hours each week, scrutinising the wares on Chrono24.com.
Mainly it was idle browsing as I mulled various fantasy buys (how much exactly is a 1960s Daytona that didn't belong to Paul Newman? Oh. Bugger…) But about 18 months ago, I decided to quit my job as a magazine editor and hurl myself into start-up life. Knowing that I wouldn't have much disposable income for a while, I decided it was my last chance for a splurge. The watch was a Vacheron Constantin Patrimony from the early 1960s. Its pale champagne dial was configured with a spacious ease that I found strangely calming. It came in a touch under $4000 and when it arrived in the post, I was bewitched.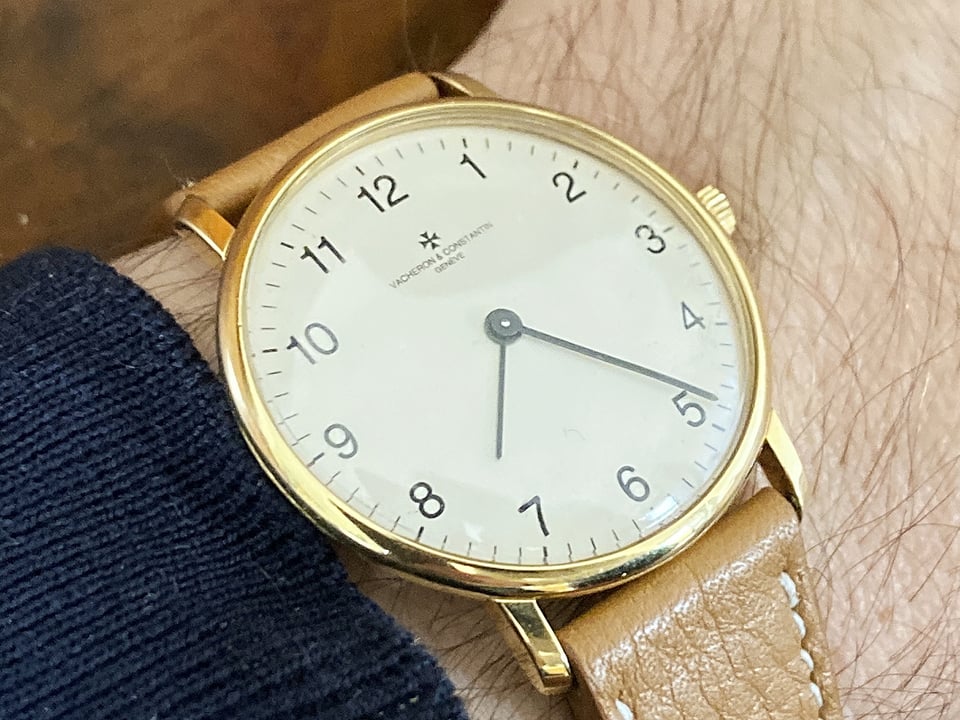 But it's here that the cautionary tale begins. The following week, I wheeled my two young sons to the neighbouring park in Sydney's Rushcutters Bay. The weather was muggy with stormclouds lurking overhead. After an hour in the playground, I glanced down to check if it was time to take the boys home. Unfortunately, I was unable to do so. That's because my watch was no longer on my wrist.
It was now that I recalled the fragility of the ageing buckle. Amid the battle of trying to control two hooligan toddlers, my watch must have somehow fallen off. Horrified, I retraced my steps, desperately scanning the pavement. But the timepiece was nowhere to be found.
Back home, I hastily scribbled out a bunch of felt-tips signs yelling "LOST WATCH – REWARD OFFERED" and ran around the neighbourhood taping them to walls and trees. In the unlikely event that someone hadn't already pocketed it, my big fear was the incoming storm. The Vacheron may have been a handsome watch, but waterproof it was not.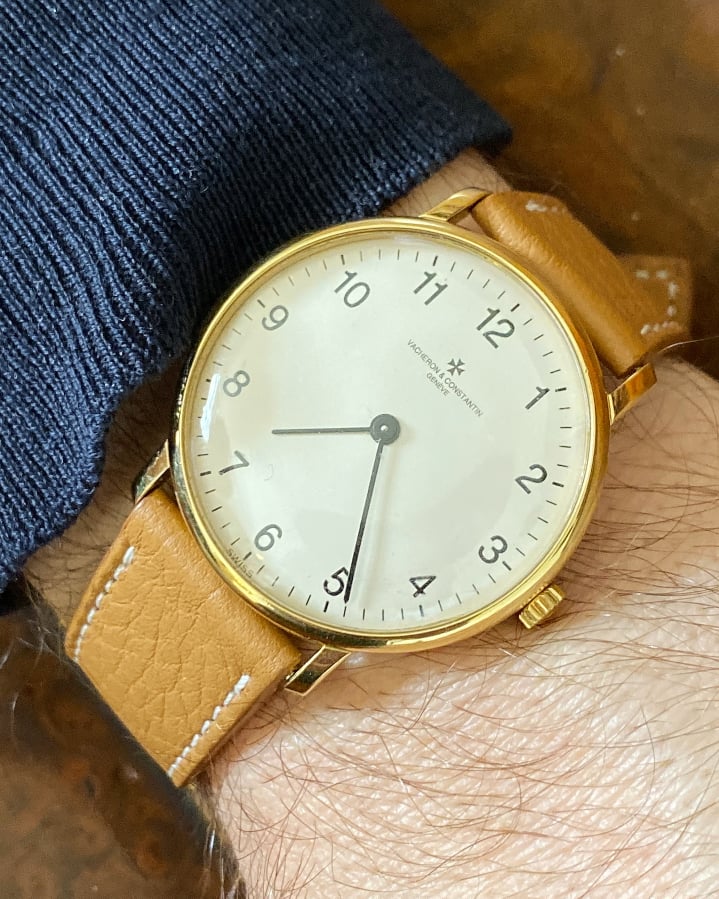 Dejected, I trudged home and waited. I felt sick. The watch had been an extravagant purchase that I couldn't really justify in the first place. Now I'd lost it after barely a week.
Just after 6pm, the call came in. A middle-aged man had found my watch on the edge of the cricket pitch and spotted my hand-written sign. Almost tearfully relieved, I sprinted to meet him and gave him $100 along with my heartfelt gratitude for life.
As the rain bounced against the window that night, I ordered a new strap (pale brown, calf leather, hand-stitched). That was another $US170 to add to the tally. Unfortunately, it wasn't the end of the additional spend.
Two weeks later, I was rushing out of the house on the way to work when I heard a delicate tinkle on the ground to my left. Peering down, I saw that the crystal had fallen clean off my watch, leaving the dial and hands completely exposed.
Restoration demanded further investment. After a trip to Max Schweizer Swiss Watch Service in George Street, the eventual repair and service cost me $800. In under three weeks of ownership, my watch had added at least a grand or an extra 20 per cent to my initial outlay ($100 reward + new strap and now this latest schmozzle).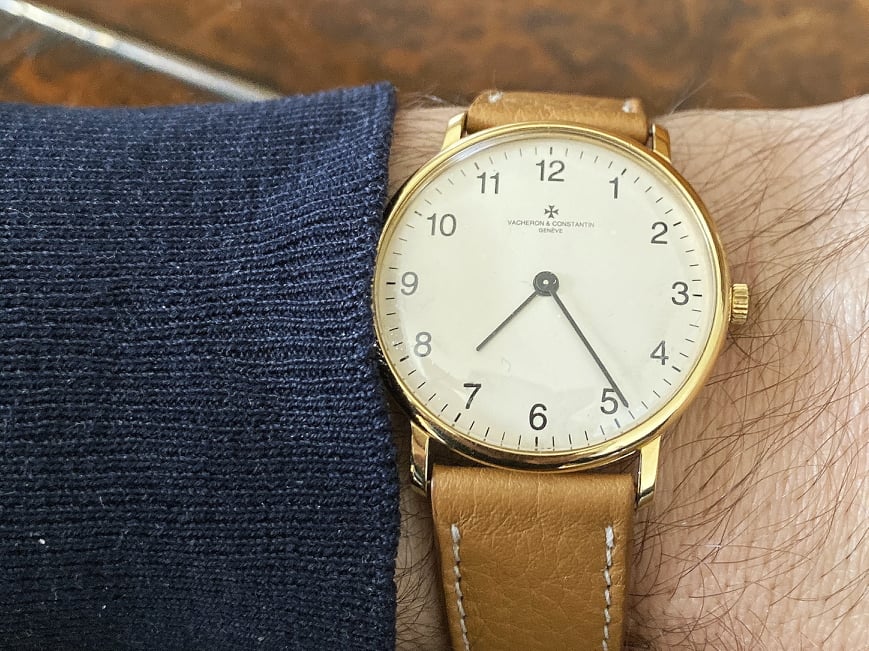 And herein lies the unspoken truth about vintage watches. Yes, their provenance can give them a rarity value that can't be mass-produced. But, let's not kid ourselves here: vintage is ultimately a euphemism for old.  Time inevitably takes its toll on functionality and that means regular servicing and the very real possibility of further investment. Reconcile yourself with that fact before you buy. That tarnished patina on the crown may nod to your quiet confidence and impeccable taste, but it won't keep your watch ticking. For a vintage timepiece, immortality has its price.