The Buyers Checklist: 5 questions to ask yourself before buying a watch
Zach Blass
When it comes to watches and collecting, you never stop learning. You cannot know everything and believing that you do can be a dangerous mindset. I am always eager to learn more about what I love, and while I think I've picked up a fair bit in my time as an enthusiast, collector, and now US Editor for Time+Tide, I always remain open to new perspectives and information. Ultimately that's the only way to stay on top of this growing industry and community. But through the trial and error of building a collection over the years, I've gained some valuable insights. So to hopefully save you some heartache, I've put together this buyers' checklist – with five questions to ask yourself before you pull the trigger on a new purchase.
1. Does the watch fit your lifestyle?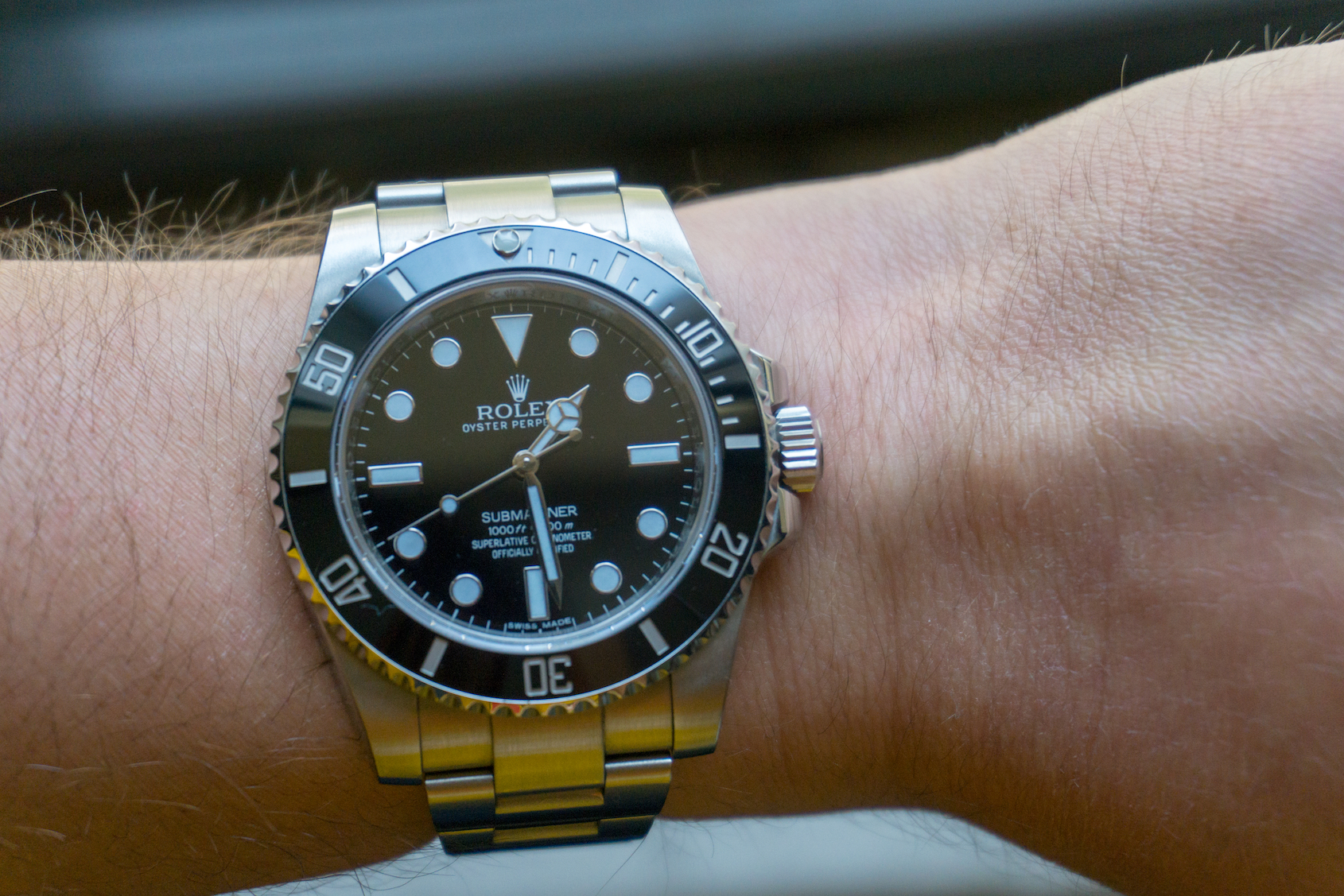 This is a crucial consideration to make before a purchase. Think about how you live each day. Are you an active person? Is this a watch you would wear to work? Do you attend formal functions frequently? Asking such questions can help narrow down which category is worth exploring when it comes to your next watch. If you live an active lifestyle, and are frequently around water, then a robust water-resistant watch such as a diver on a bracelet or rubber strap may be your best bet. If you find you typically can't escape the office, and are more often than not in smart casual or formal situations, it leaves more room to explore watches on leather straps (i.e chronographs and pilot's watches).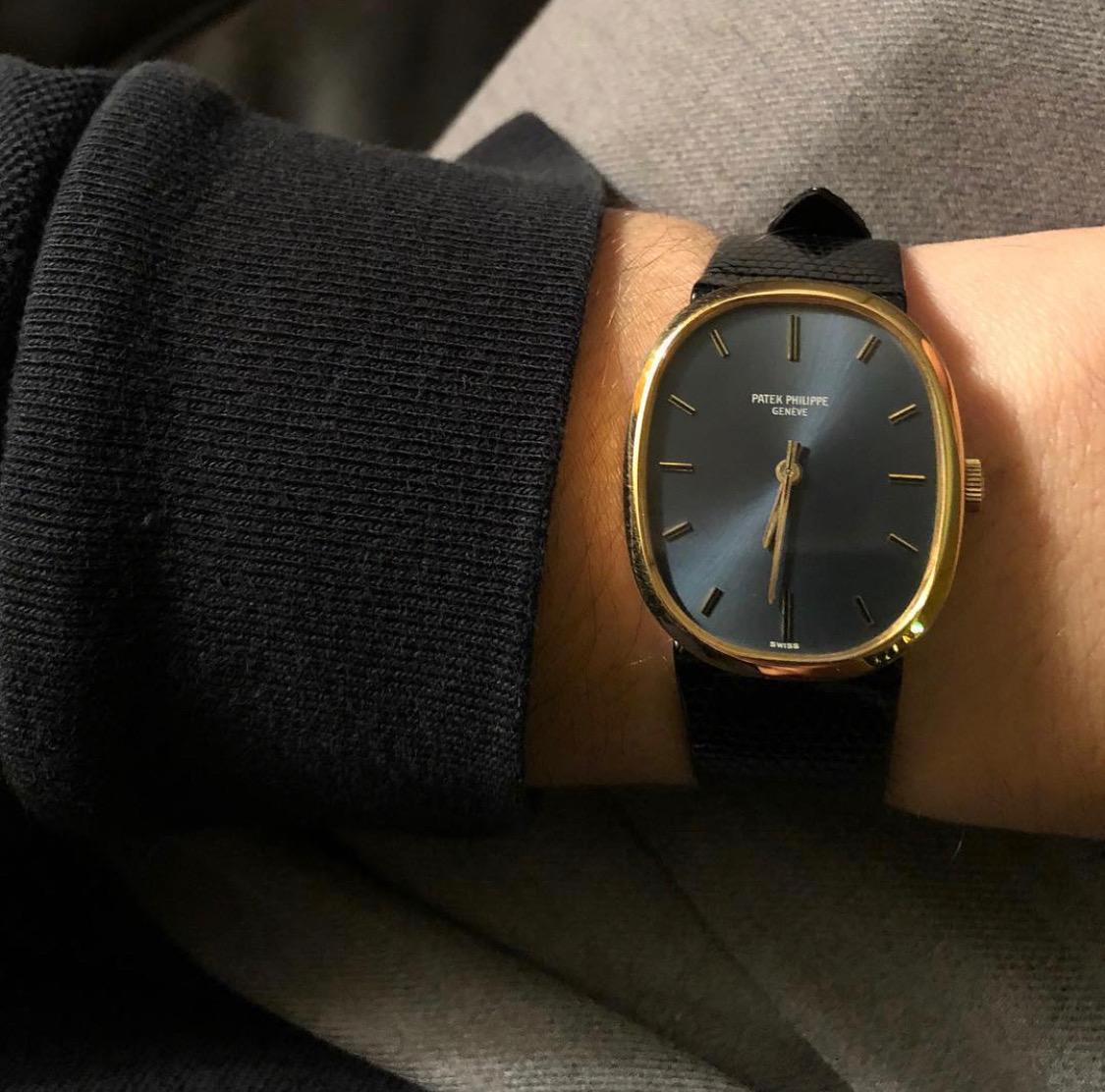 This isn't to say there can't be crossover. As an example, part of the reason I love my Grand Seiko SBGA211 "Snowflake" is that I can wear mine in almost every setting. It is a robust titanium-cased watch, 100 metres water-resistant with a screw-down crown, but it's finishing is very elegant as well. Its crisp white textured dial is ripe to be paired with a white shirt and a suit, or can transition from the boardroom to the beach. The reason I raise this point is because once upon a time I owned a Patek Philippe Golden Ellipse ref. 3548 that I later sold to fund my purchase of a Rolex Submariner ref. 114060. Why? Because the 3548, while a stunning and lovely watch, is a bit too fragile for my late 20-something lifestyle. At that time in my growing collection, it was more important for me to have watches I felt comfortable wearing everyday without being on red alert if a pint glass tipped over in the wrong direction.
2. Will you actually wear the watch? Does the watch fill a gap in your collection?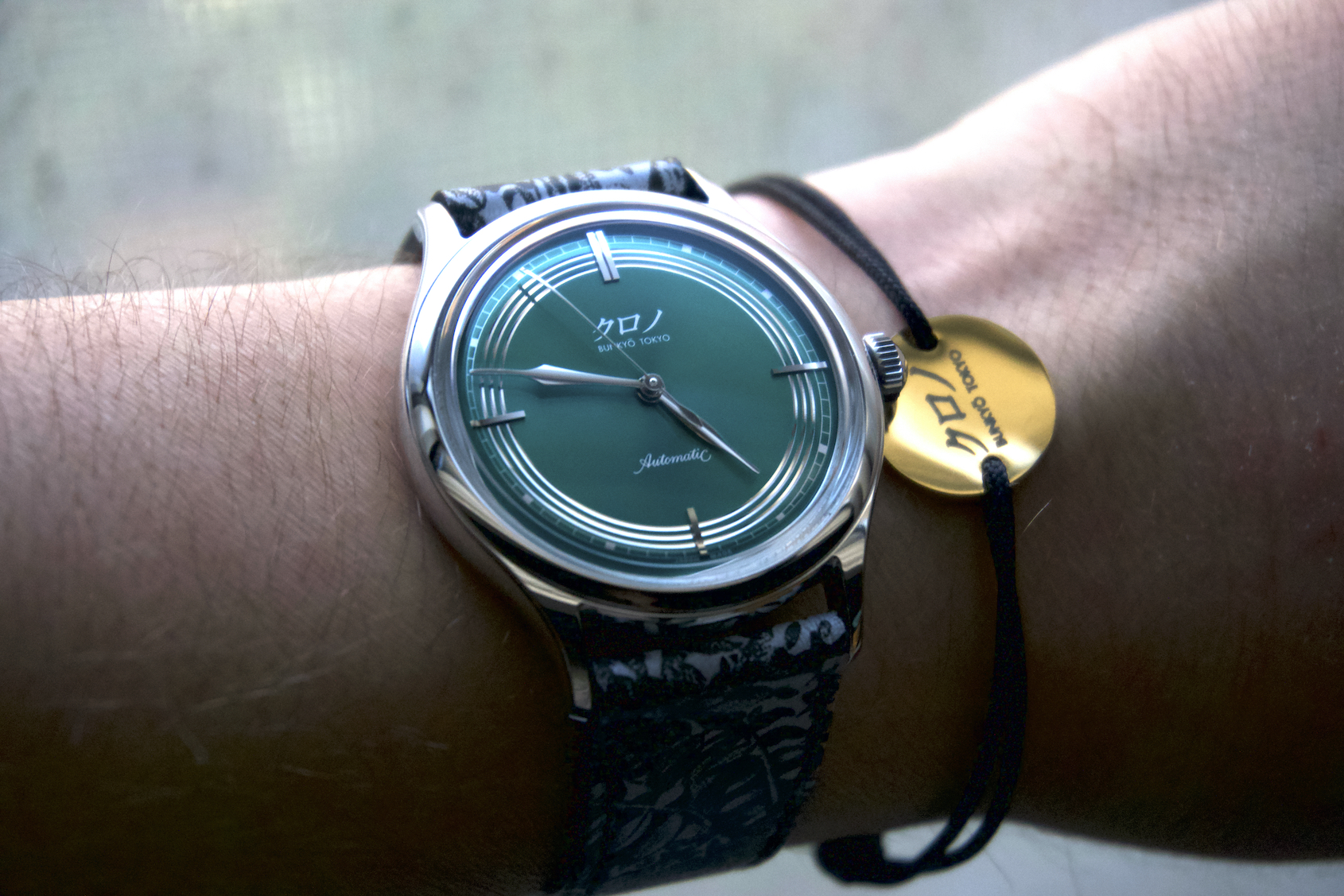 Tying into my point above, the category of watch you should explore will also depend on what your collection looks like. Ask yourself, do you really need another diver? Another black dial? Will I actually use the chronograph? Unless you enjoy restricting yourself to a single type of watch, it doesn't make sense to buy the same watch over and over again. Short of being a reference points collector, would you really enjoy having every iteration of the Speedmaster? These questions all aim to help answer the larger question: will you actually wear the watch?
An important consideration, in terms of wearability, is sad scratches versus happy scratches. What does this mean? Some watches wear their scratches better than others, and this is completely tied to your perspective. There is no uniform rule here. If you know you'll only enjoy a certain watch while it is in pristine condition, but plan to wear it everyday, take a step back and regroup. Understand that inevitably most, if not all watches, will eventually show signs of wear and tear. Do not buy a watch if you think it will spend more time being preserved in a box  than on your wrist. In my opinion that is horological blasphemy. Also remember, most watches do not retain their value, so before you make a purchase really consider the question above. There is nothing worse than spending a large chunk of change on a watch you never end up wearing.
At this point in my collection, I find myself looking for varying aesthetics. This way I don't reach into my watch box each morning having to make up a reason to pick one watch over another similar piece in my collection. This is actually why I sold my Tudor Black Bay Fifty-Eight. Owning the Rolex Submariner ref. 114060, I found myself coming up with the dumbest reasons to wear one over the other. If I had any brown in my wardrobe, or if I felt like I was visiting an area where I wanted something a little more discreet, I would gravitate towards the Tudor Black Bay Fifty-Eight. All other scenarios, I would go for my Rolex Submariner ref. 114060 because it is ultimately such a timeless icon – its 904L stainless steel wearing like precious metal on the wrist. But, as I have expressed earlier, I don't like to baby my watches, so the idea the Tudor BB58 effectively served as a shield giving me excuses not to wear the Submariner irked me over time.
I would later go on to purchase the Tudor Black Bay Fifty-Eight Navy Blue, as it's colour scheme was a greater differentiator for me than the original. It wasn't "do I wear the black watch or the gilt-flavoured black watch". Now I at least am picking between black or blue. I am proud to say I wear all of my watches, and I try to make sure I never wear the same watch two days in a row so that I spread the love.
3. How will the watch fit your wrist?
There are two ways to go about understanding how a watch will fit your wrist.  The first and best option is, of course, to try the watch on in the metal. It is the only way to know with 10o% certainty that a watch will fit you. It will also allow you to fully take in the aesthetics of the piece, seeing what the dial tone really looks like and how the watch is externally finished. Ideally the lugs of the watch are situated on your wrist in a way where they do not flare out past  your wrist. You want some clearance so that the bracelet or strap of the watch doesn't flare straight down – making a right angle or even sort of triangle inward. It sounds technical, but you almost want the case and bracelet/strap to make a 120 degree or so angle – giving it space to truly conform around your wrist.
That being said, we live in a world of e-commerce and it is not always feasible to pay a visit to your AD in-person. In some cases, the watch you're hunting after may be hard to find in-store – especially if you wanted a closer look at a stainless-steel Rolex, for example. That's why you need to get a sense for fit by understanding lug-to-lug measurement. This only works if you know the lug-to-lug measurements for pieces already in your collection, or watches you have had the good fortune of trying on, as a benchmark. Being a rather seasoned watch buyer, I feel confident in purchasing any watch below 50mm lug-to-lug for my wrist that's six inches and some change. Ideally I prefer anywhere between 44-48mm, but if I really love the watch I know I can stretch it to 50mm (understanding that it will wear near the extremes of my wrist).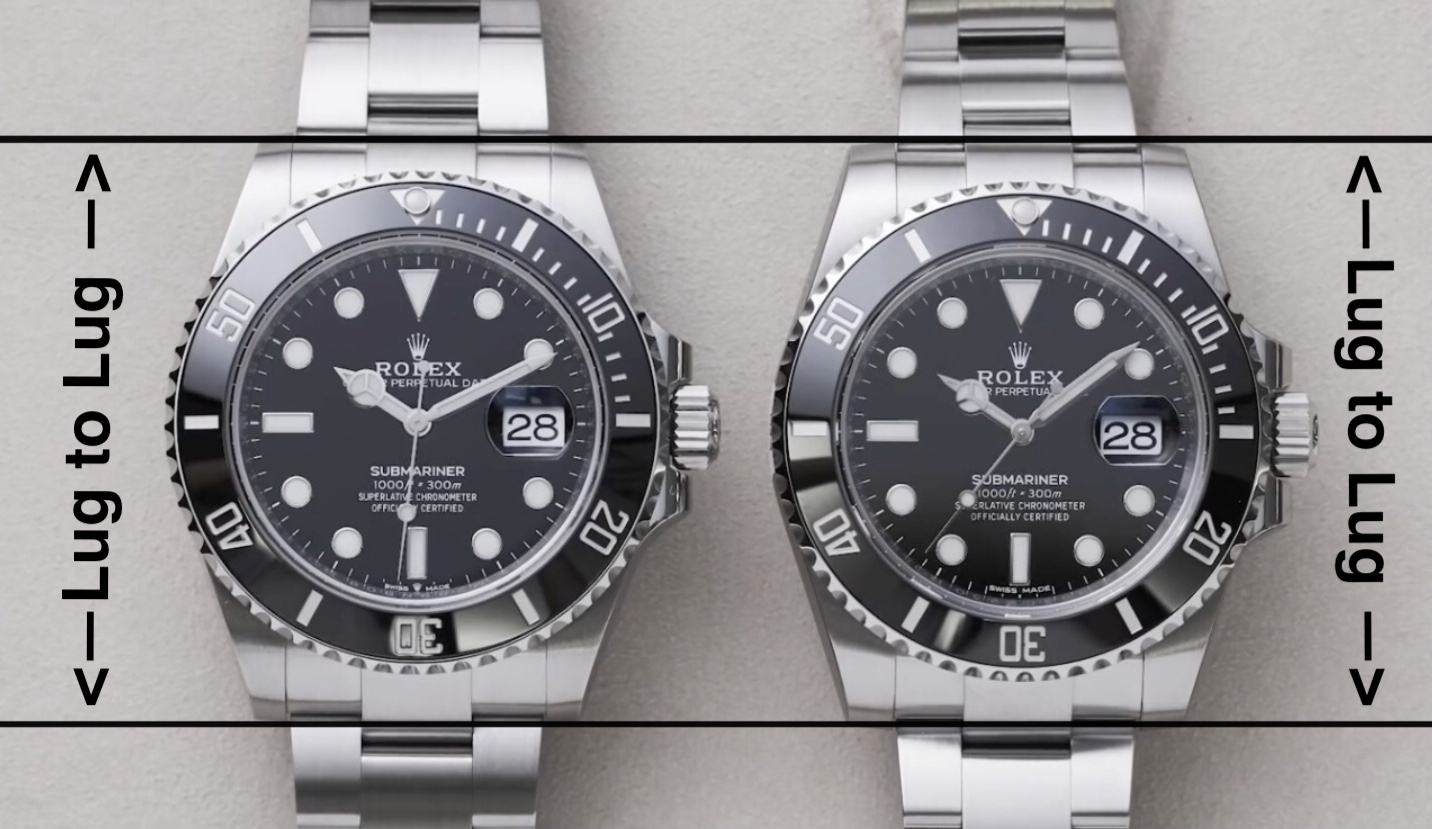 In both instances, you should also consider the following: the number of removable bracelet links or loop holes in a strap, clasp size, and level of micro-adjustment. With a strap it can be as simple as having your local watchmaker punch extra holes into the material. But a bracelet is an entirely different story. With the Rolex Explorer ref. 14270 I once had in my collection, I learned the lesson that older Rolex models have more permanent links to their bracelets. This meant that in order to really centre the clasp on my wrist I had to have a watchmaker literally break a link off of the bracelet – something you wouldn't undertake lightly. As a birth year watch, with a gorgeous frosted/spider dial patina, I felt it would never leave my collection. So I was not worried about the inevitable effect on resale value. But as fate would have it I did later sell the watch to help fund my grail acquisition of my A. Lange & Söhne 1815 Up/Down ref. 221.021. While I got very lucky that I did not take a big hit on the sale of my Explorer, I now recognise how sure you have to be of a watch's permanence in your collection before making a major alteration such as that.
As for clasp size and micro-adjustment, I mention the size of the clasp because it dictates the fixed width of the bracelet on your wrist. If it is too wide, the watch will likely slide up and down your wrist unless you clamp it pretty tight on the top and bottom of your wrist – which can cause pain if your watch is sitting right on or adjacent to the ulna bone. Micro-adjustment is an important consideration because if, like me, you are a nit-picker about how a watch fits your wrist it is the only means to really fine-tune the fit.
4. Do you want the watch new or pre-owned?
There is something to be said about buying a watch new. As someone who formerly worked on the retail side of things, boutiques really do work meticulously to create a luxury buying experience. Acquiring a new watch can be a real milestone, and the retail experience only strengthens the memory of the next addition to your collection. It is also, quite frankly, the only way to grow a meaningful relationship with a retailer – especially if they carry unobtanium watches such as professional Rolex models. That being said, it has its price. Depending on the brand or retailer, discounts will vary, or even be out of the question entirely. Understand that in some cases the discount is actually taken out of the salesperson's commission, and if the discount is equivalent to the per cent they receive in commission, the salesperson will make nothing on the sale. So expect to pay at or near retail for a watch, especially at a dedicated brand boutique. With the potential higher cost, however, you have the assurance of a more pristine watch that comes with full papers, box, and warranty – that's huge added value down the line.
Pre-owened, however, can be incredibly tempting. Depending on the watch, buyers can stand to get a real bargain. But if buying pre-owned, be sure to ask yourself: do you trust the seller? Is there any warranty – whether time remaining on the factory warranty, or a warranty backed by the pre-owned vendor? The other important consideration to make is condition and ownership history. Has the watch been serviced recently? If not, I would urge you to research the cost of a service/overhaul for the watch – whether factory handled or by a trusted watchmaker. If the watch has not been serviced recently, nor has a warranty to back it, you could possibly end up paying around the amount the watch would cost new. This would mean you obtained a worn watch at a cost and so it may have been better to get it pristine at retail. Usually larger name pre-owned vendors have warranties to back up their inventory, this is more of a concern in private sales – as individuals typically won't have a warranty on their watch unless there is time remaining on their transferable factory warranty.
5. Is this the right time to buy?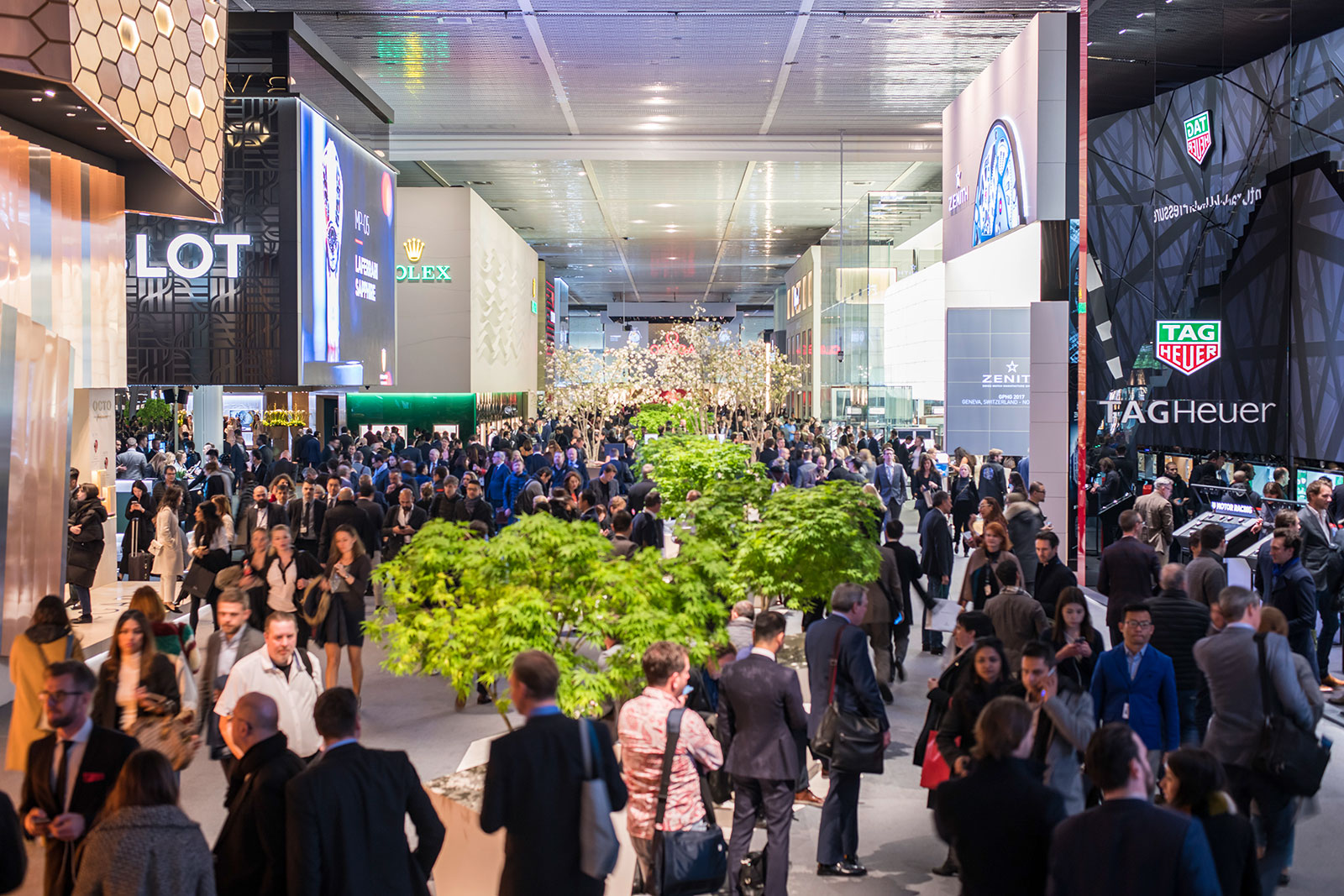 Consider whether new releases could be on the horizon. Ask yourself: how close is the next Watches & Wonders? For example, if you were interested in purchasing a Tudor Black Bay 58 in March you may have kicked yourself for buying the Navy Blue or original 58 when a new killer 925 silver model was announced weeks later. I mean, let's be clear: this year nearly 40 brands presented new novelties from April 7th to April 13th. If you are going to buy a watch in late March or early April, you better be very sure the watch you are interested in is what you want. Unless you have an unlimited budget for watches, you want to be sure to consider the full marketplace before you blow your watch budget on a given timepiece. If the AD calls with your Patek Philippe Nautilus ref. 5711/1A or Rolex Daytona, I am not saying you should pass on these elusive watches by any means. But if the piece skews towards the more accessible end of the spectrum, in terms of available inventory, then take a deep breath and hit pause if you know that new releases are coming soon.