Bid now on this awesome Halios unique piece and support Vancouver General Hospital's COVID-19 Response Fund
Andrew McUtchen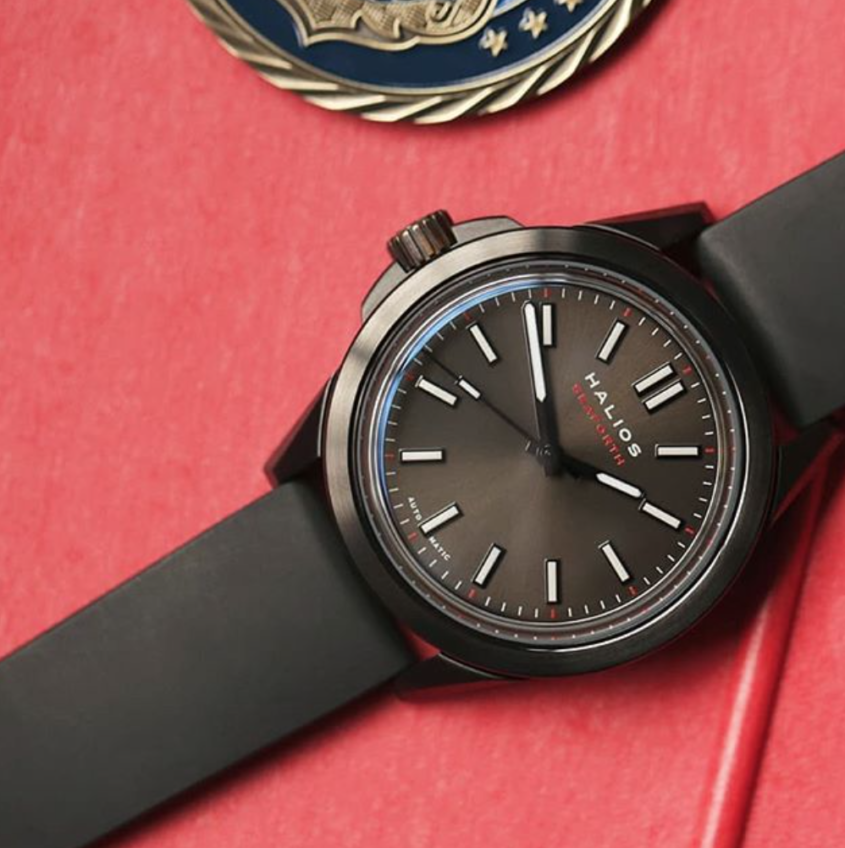 Halios is one of the most popular microbrands in Australia. At an average Aussie get-together odds are you're almost certainly going to see a Seaforth or two, at the least. So, with a lot of love for what Jason's doing, and with a lot of respect for the momentum he's building, we're delighted to give his latest watch a shout out. And this is not just any watch.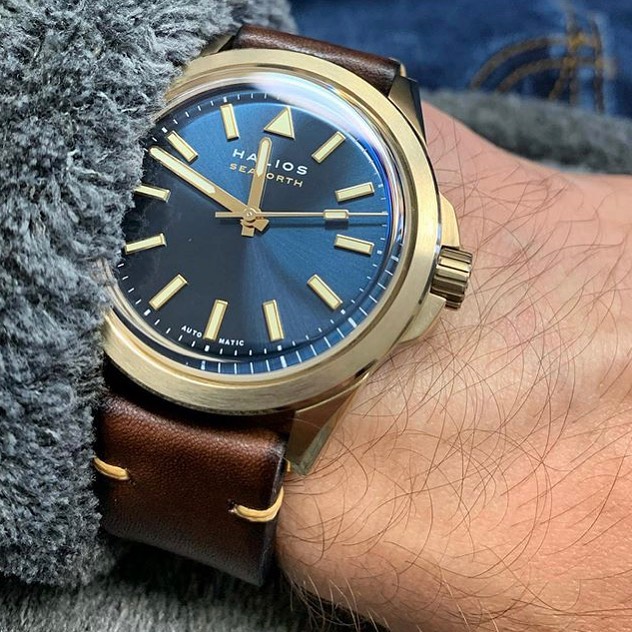 It's a Piece Unique that he's auctioning right now on his Instagram, with 50% of the funds going to the Vancouver General Hospital COVID-19 Response Fund, and 50% going to the winning bidder's charity of choice. The watch is a 1 of 1 dark brown prototype dial with matte sunburst finish. The sunburst effect, according to Jason, is very subdued and not "shiny". The dial is a deep grey-brown with no coppery tones. Unusually, the watch is offered with right or left-handed options of crown positions – at 3 (right handed) or 9 for destro-bros (left-handed).
At the time of writing, the bidding is at $3750USD. Bidding will close in 16 hours, at midday Vancouver time. Hit his Instagram page now to get amongst it. Good luck to all, and good on you Jason for making a difference.
Details of the watch and the auction rules:
40mm 316L steel case with PVD (black) coating
12mm thickness incl. crystal, 47mm lug-to-lug
1 of 1 dark brown prototype dial with matte sunburst finish (the sunburst effect is very subdued and not "shiny". The dial is a deep grey-brown with no coppery tones)
BGW9 lume on the dial and hands
Sellita SW200 no-date movement, regulated in 4 positions
Ships with natural rubber strap and 2 bonus straps with matching PVD buckle
Included is a passport holder / watch wallet
Shipping covered by Halios Watches to anywhere in the world with the exception of Russia (sorry Russian bros – courier rules, not mine)
Crown position can be either at 3 (regular) or 9 (destro)
Full warranty on the watch, as with any new purchase from Halios
The components used to build the watch are completely new with the exception of the dial, which has previously been assembled on a test watch that was worn twice (by me)
The winning bidder can submit payment via PayPal or Visa / MC. The auction will be conducted in USD.
No bids are legally binding as Jason trying to raise funds in the most positive and fun way, so please bid only if you're able and of the intention of following through. In the event of the winner backing out, I'll work down the line of previous bids