INTRODUCING: The Bulova 1972 Oceanographer 'Devil Diver' reissue
Andy Green
In case you missed it, Bulova launched their 'Archive Series Collection' in 2016, aimed at paying tribute to the brand's heritage. They kicked off the collection with the Lunar Pilot Chronograph, which, if I'm honest, was a little underwhelming – the current competition for reissues is just too hot right now, and the Lunar Pilot missed the mark. They followed up the collection earlier this year with the 'Stars and Stripes' Chronograph C, which was a lot closer to the original 1970 release, but, in my opinion, not *quite* there. Regardless, the Archive Series Collection is a step in the right direction, as some collectors point to the history of Bulova as their main strength.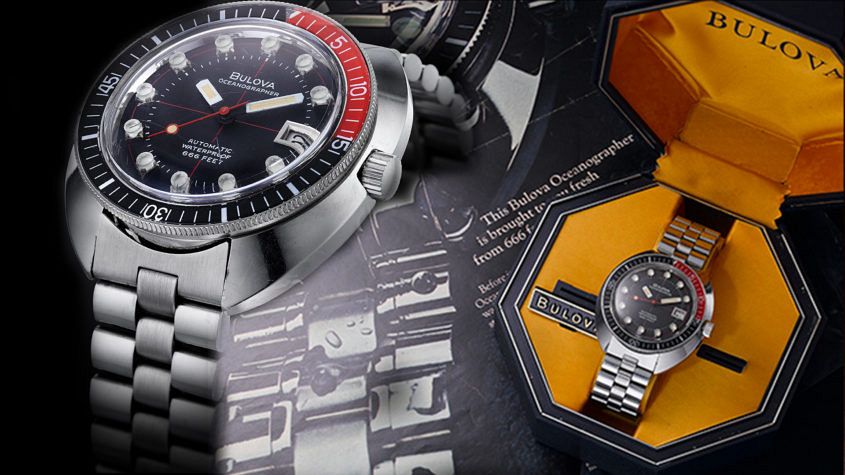 Back in October, Bulova announced a partnership with New York-based retailer Analog/Shift, who specialise in vintage timepieces. Together, they cast a worldwide vote, to determine the next piece from Bulova's history that would be reissued. Three choices were given: the 1972 Oceanographer 'Devil Diver', the 1970 Bullhead Chronograph, and the 1970 Surfboard Chronograph A. All cool choices, all with enormous potential.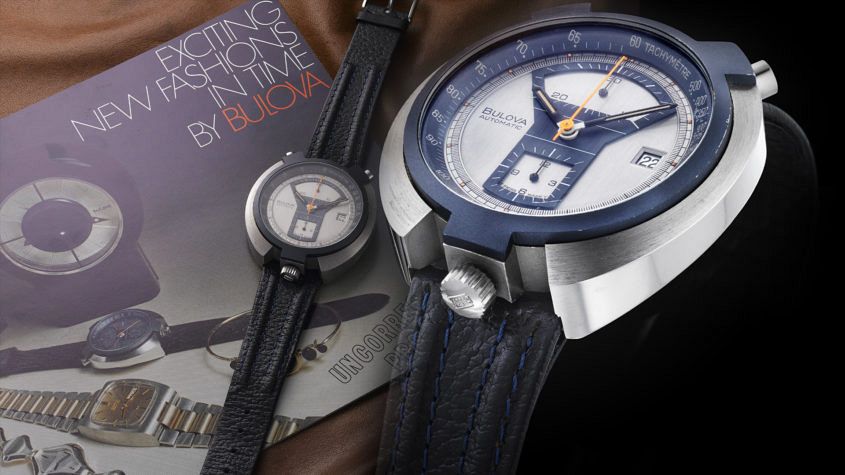 Well, the results just came in, and the majority voted for the Bulova Oceanographer 'Devil Diver'. And when we heard the news, we got a little excited — we've been chatting a lot about reissues lately — and the original 1972 release was a rather cool watch. After all, a watch nicknamed 'Devil Diver' (after the 666ft depth rating printed on the dial) is basically guaranteed to be cool.
Now, as the reissue is going to be released in March 2018 at Baselworld, we don't know how close Bulova will stick to the original design. If this year's release is anything to go by though, we can expect a close execution. What we do know is that Bulova will be releasing two additional limited-edition models. Firstly, a LE version with an orange dial, limited to 666 units. Secondly, another LE of just 30 units, to mark the collaboration with Analog/Shift. These 30 pieces will have personalised case backs featuring the A/S logo, and will come on a special NATO strap.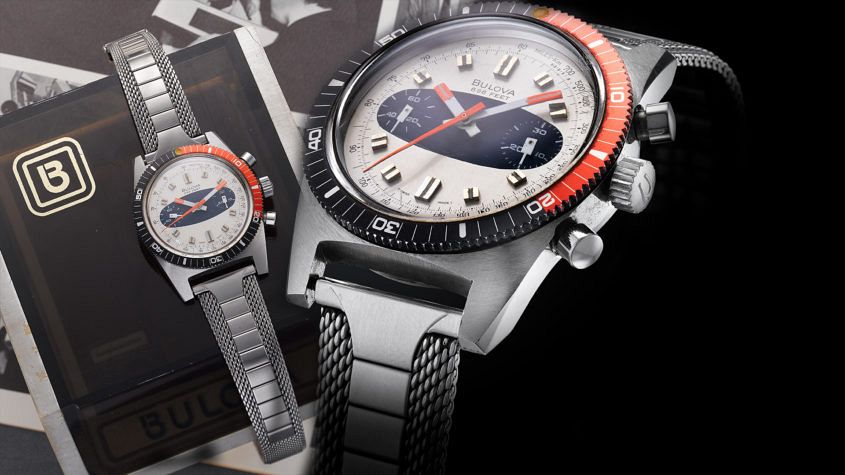 Anyway, the potential for the Devil Diver to be a killer re-release is certainly there. It's got all those vintage ingredients that make for a great reissue. An interesting case, a colourful bezel, a funky dial configuration, and enough historical significance to lean on – all at an affordable prize, which although it hasn't been revealed, going off current reissues, we can expect to see the standard Oceanographer sit somewhere around the $1000 mark.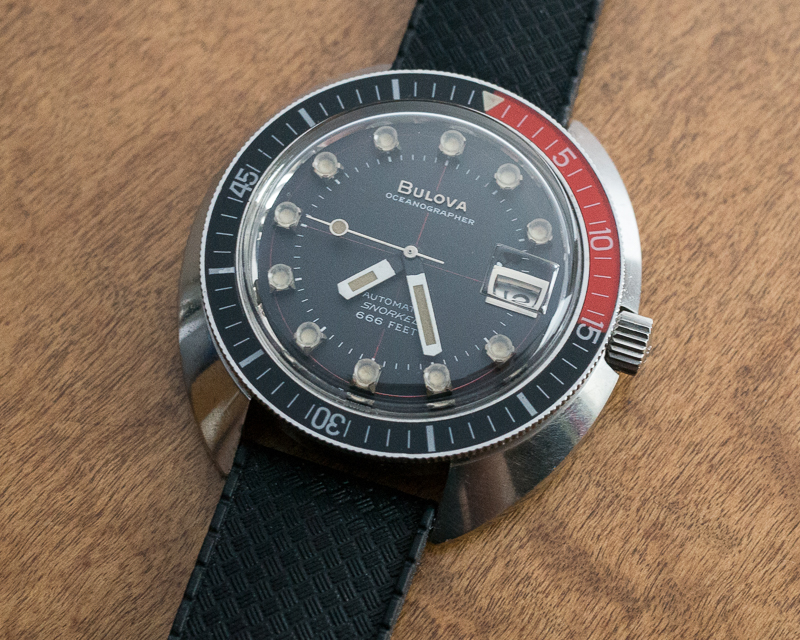 As part of our Baselworld coverage next year, we'll be sure to keep you posted with the final release.