Most of us probably haven't tried to draw anything since high school, and those high school drawings are unlikely to be works of art. Even to the encouraging eyes of our parents. But don't worry, because it's never too late to learn a new skill, especially when you've got the best teachers, and you're learning about a subject you're passionate about – a subject like watches. Earlier this year, Andrew McUtchen had the pleasure of speaking with Fabrizio Buonamassa Stigliani, the head watch designer at Bulgari and the man behind the Bulgari Octo Finissimo, and Fabrizio was generous enough to offer a quick lesson on how to sketch our own Bulgari Octo Finissimo drawing.
That's right, a five-minute lesson on how to draw one of the hottest up-and-coming sports watches of the last few decades, from the man who brought it to life. Like I said, when you've got the best teachers it's easy to learn a new skill, and it's safe to say that Fabrizio Buonamassa Stigliani is the best person for the job when it comes to sketching the Octo Finissimo.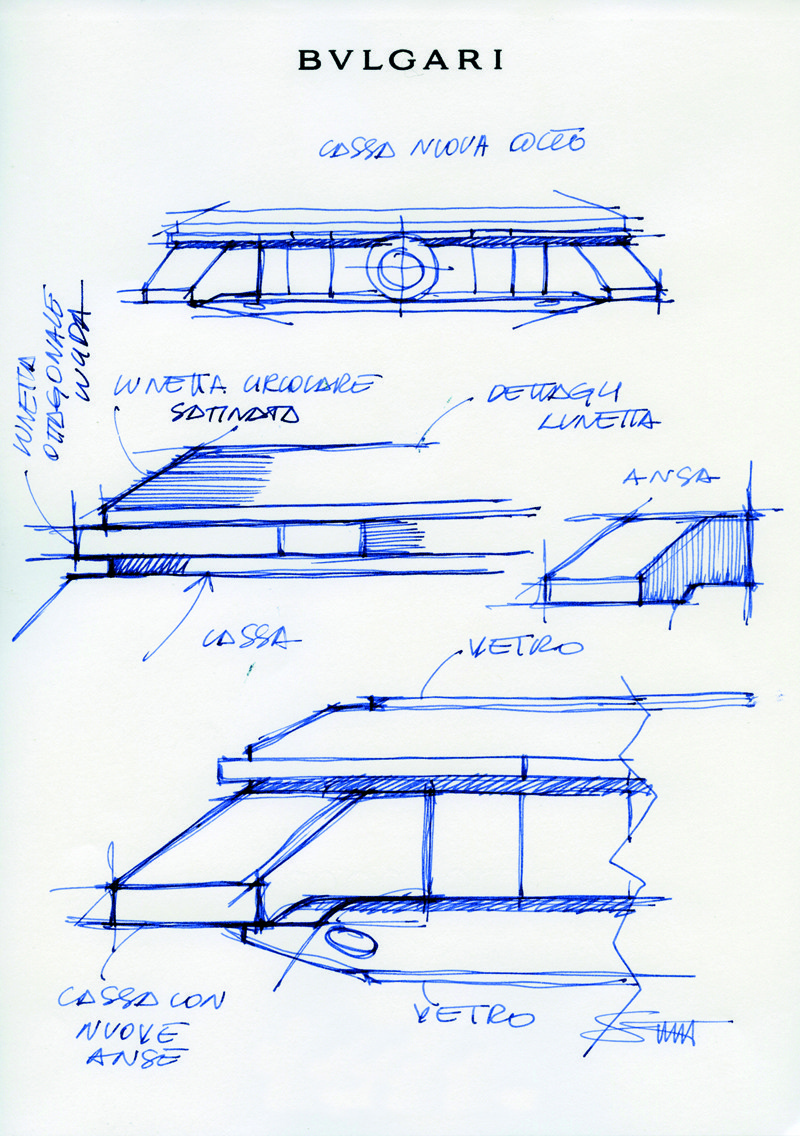 The Bulgari Octo Finissimo case shape in its current form was first released in 2014, housing a record-breakingly thin tourbillon movement that was a sign of things to come. The record-breaking ways continued, with Bulgari setting new records for movement thinness year after year, all of which were cased in the heavily faceted Octo Finissimo case, proving the versatility of the Italian design. In further proof of the versatility of the Octo Finissimo case, it has been executed in a breadth of different materials, including rose gold, titanium, ceramic, carbon fibre and most recently in stainless steel. Take our word for it when we say that it is a special design. So sharpen your pencils, tear off a sheet of paper and enjoy this quick lesson in how to draw one of the most significant watches of this era.