VIDEO: Exploring the Bulgari Octo Finissimo 100m Stainless Steel, which is in pole position for best steel sports watch of 2020
Andrew McUtchen
With the possibility that yet more brands will not release watches this year, following suit with Patek Philippe, the field for the best new watches has narrowed dramatically. And in the steel sports watch category, there now stands one towering contender for the best of 2020. And that is a watch released before this year lurched off a cliff and into this unimaginable territory we find ourselves lost in – a world without watch fairs. A world without roadshows. A world without new watches? 
In what now seems like a brilliant act of forethought, LVMH jumped the field with LVMH Watch Week, held in Dubai in January, and came fully and front-loaded with some brilliant releases. In my opinion, the best Big Bang ever, the Big Bang Integral, the most creative and potentially unisex collection ever released by Zenith (that bloody gorgeous Midnight collection, Lord, what a winner), a single knockout release of the Heuer 160th Carrera Limited Edition, and, of course, three sparkling new executions of the Finissimo – two of them interesting, slash, peculiar, and one a category killer. This one. The 100M Stainless Steel.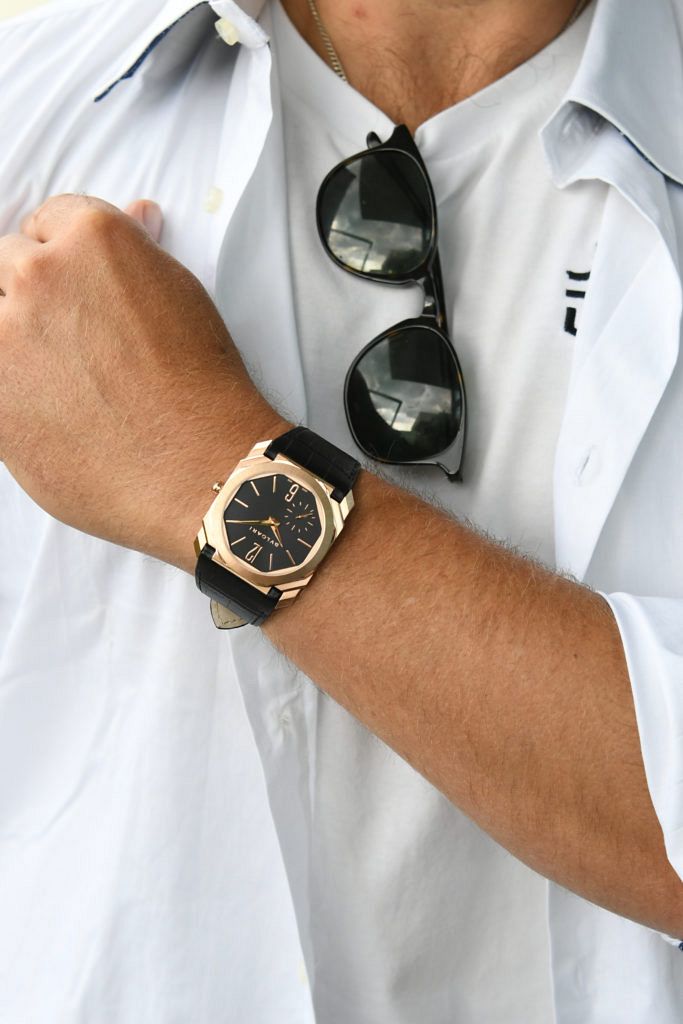 And if you had any doubts how proud the team are of this new Finissimo's enhanced water resistance, look no further than its place in the name of the watch. It's key. Critical, for a sports watch to be able to stay with its wearer on a resort holiday, practically wherever he or she may roam. Given the opportunity to speak to the legendary Fabrizio Buonamassa Stigliani about the challenges he faced creating a stainless steel version, with contrasting finishings on so many of the 70 facets on the case, he did not hold back.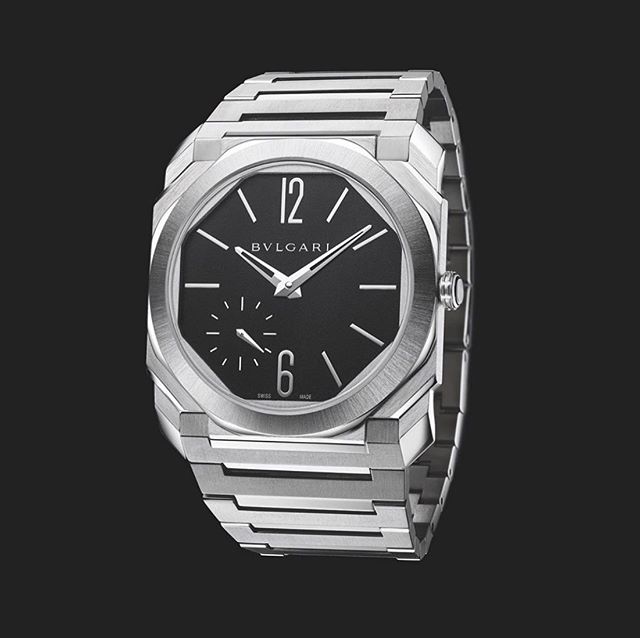 "The bezel was the worst because we have a round shaped bezel with the sunray and the octagonal part is completely polished, mirror finished. But you need to have this different surface, and the step between finishings, otherwise the surfaces aren't separated."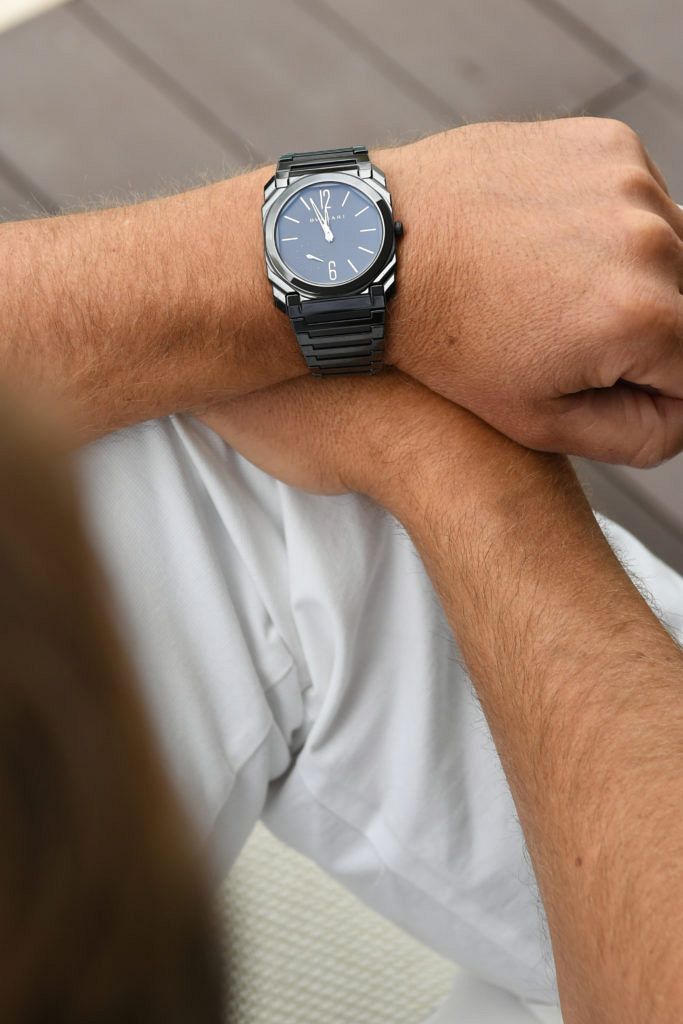 At this point, something very obvious dawns on me. The Octo Finissimo case, despite its appearance as being layered – thanks to all the steps and facets – is one single piece of stainless steel. Astonishing! But the round bezel looks applied, I say. "No, it's just one piece," says Fabrizio. This was one of several things I learned in an interview that asks – and has answered – many questions about one of the most spectacular watches of 2020.