Ben came into the Time+Tide offices to buy a NATO strap for his TAG Heuer Monaco. But the conversation quickly turned to the unusual Bulgari diver's watch on his wrist. Here, Ben explains the backstory behind the purchase and why — despite it contradicting everything he normally likes in a watch — he absolutely loves it.
Originally, this was my dad's watch, but I think he only wore it twice in 10 years. Dad tends to like bigger pieces – he's also got a Panerai Luminor and a TAG Heuer Link Calibre 5. With this watch, he'd always just say it was "too formal".
So I keep saying, "Let me buy this watch off you! Let me buy it off you!"
My dad would always refuse. He'd say, "Ben, I bought this watch for 10 grand. I'm not going to sell it to you."
But I persisted.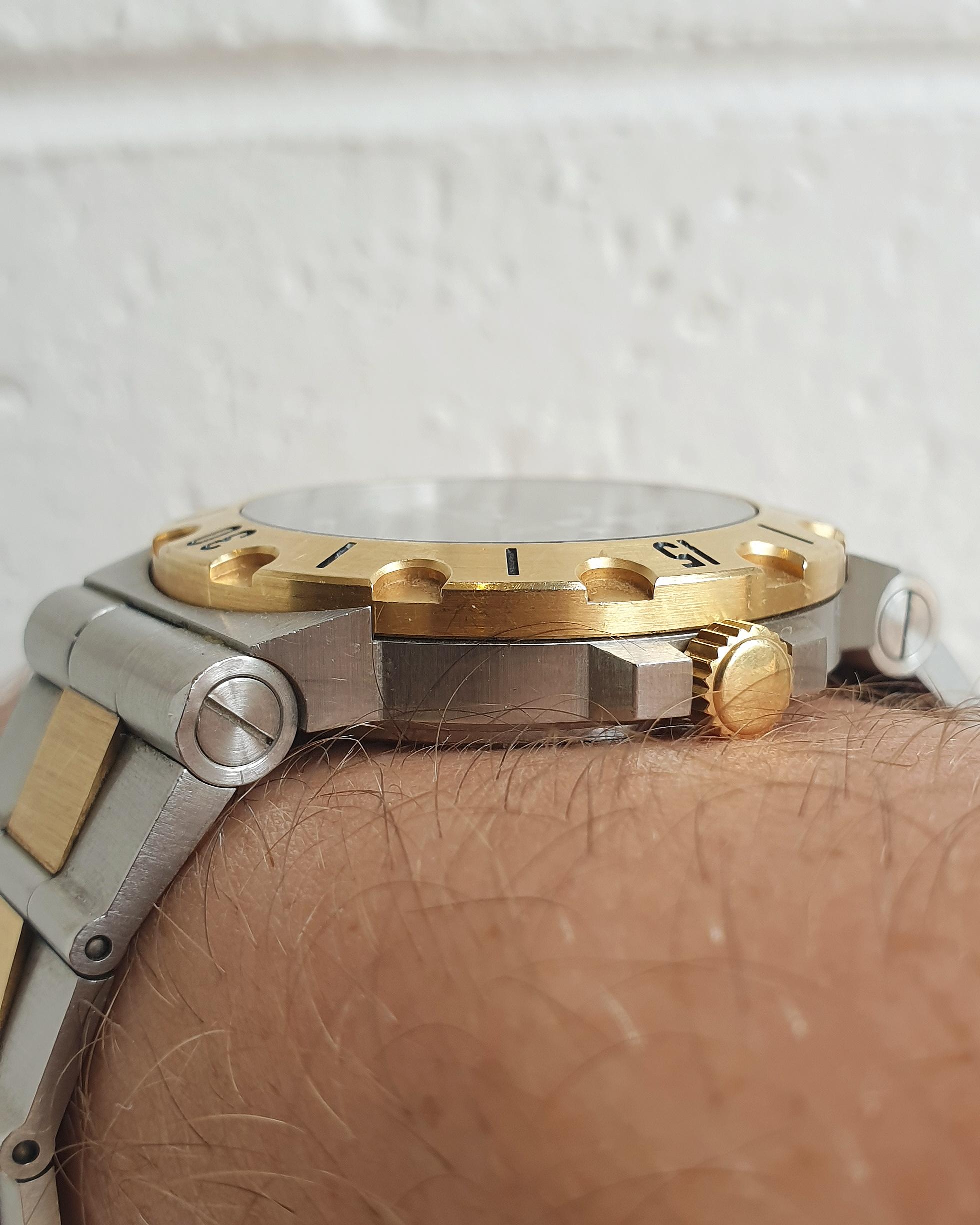 It's strange because I don't really like flashy watches. I probably wouldn't wear an all-gold watch; in fact, I'd even avoid most two-tone watches. My dream watch is just a white dial Vacheron Constantin Overseas — no chronograph, just nice, plain, simple. But, for me, this watch just had the perfect amount of gold. It's not too in-your-face, you can dress it up or down, and the black dial draws attention from all the gold accents. People don't notice it too much — unless they're really into watches. It just flies under the radar.
So I kept pestering my dad nonstop and eventually he caved. I guess you could say he gave me mate's rates … I paid around $3000.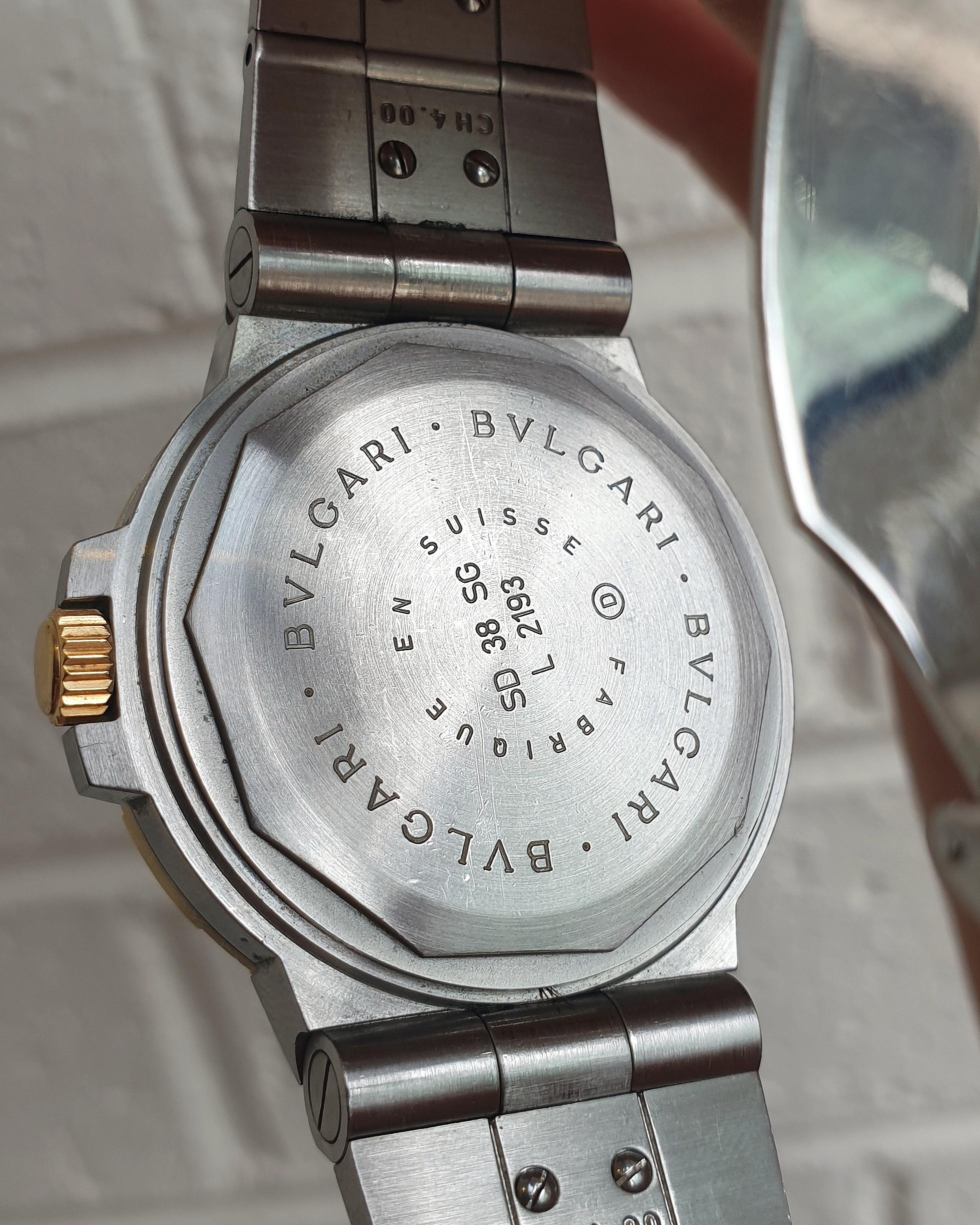 Once I started wearing it, I found it was a really nice size for a diver's watch. I normally see diver's watches that are 42mm or 44mm, but this is quite small in comparison. It doesn't take up much real estate on your wrist and it's really wearable — you can wear it with a business shirt or a T-shirt.
To be honest, I'm not usually a big fan of dive watches. They're just not something I would wear myself.
In fact, this watch is basically everything that I don't like about a watch that's put together in a way that makes it nice. What can I say – it just works.