HOW TO: Build a potentially profitable vintage watch collection with a budget of $3000-$12000 per piece
Sandra Lane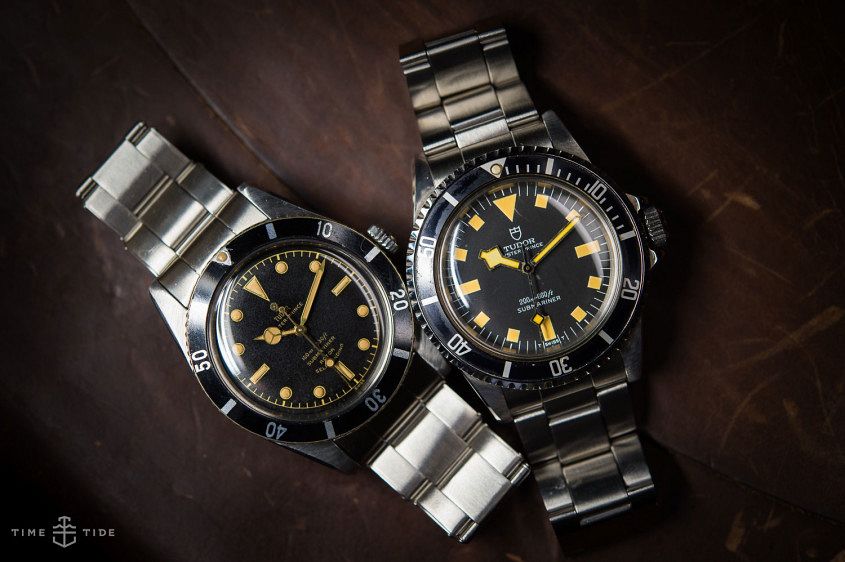 A few years ago I attended a talk called, 'How to Start a Collection'. The focus was on vintage rather than modern and the speaker was a prominent collector, so I looked forward to picking up some great tips. His advice was to anchor a collection with some key pieces, and he gave some examples. Impeccable reasoning, but there was a catch: the name of every piece began with Patek, Rolex or Panerai – and none could be had for less than $80,000. Most were some way north of $100k.
So, what if you're a watch addict of far more modest means? One for whom every $500 increment in price gives real pause for thought. And one who both wants and needs to feel that he or she hasn't done something dumb with their hard-earned money. Someone who, even at a more accessible end of the vintage market, wants the watch to have a fighting chance of holding its value over time, or better still, to appreciate?
I asked a range of experts for advice – Jonathan Darracott of Bonhams (London), Pedro Reiser at Sotheby's (Geneva), Toby Sutton at Watches of Knightsbridge (London) and Alex Ghotbi and Aurel Bacs at Phillips (Geneva).
On some points they are unanimous: They agreed that the budget range we set – $3,000 to $12,000 – offers not only huge scope but also access to some very nice watches that possibly represented much better value than comparable modern pieces. As for what that value might be, all were adamant: Buy a watch that you love. If – big if – it turns out to be worth more in five or ten years, that's just a bonus. Unsurprisingly, all laughed when I asked if they could recommend makes or models they thought likely to increase in value — "If we all had a crystal ball…" was followed by something along the lines of "…sitting on a yacht, not in my office".
Up or down?
movado
The way values can go down or up can take even insiders by surprise.
Reiser: "Pilot's models and diving watches have been in great demand over the past five years or so and made good gains, but recently they have come off the boil – it's really a buyer's market for those categories just now."
Darracott: "Look at Heuer – 10 years ago you could buy any piece for less than $10,000. Nobody could have foreseen what has happened."
"…it's really a buyer's market for [pilot's models and diving watches] just now"
Understand (and avoid) the 'fashion effect'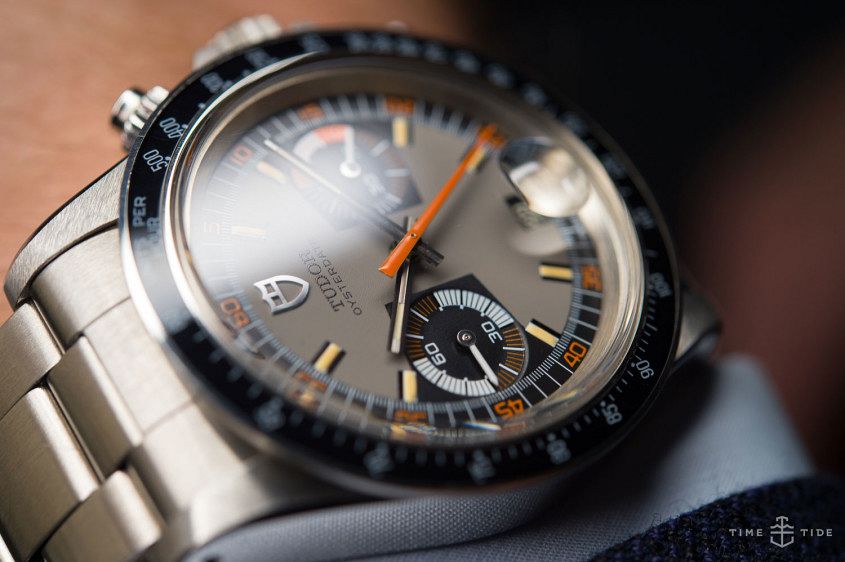 Who hasn't noticed that the market is in the grip of chronomania?
Darracott: "People seem particularly stuck on 1970s chronographs – partly because they were made in sizes closer to current taste, and because of their association with a particularly glamorous period in Formula One."
Ghotbi: "The higher end of this market is driven by 40 to 50-year-olds who have made a bit of money and are spending on the watches that were cool when they were kids."
What to buy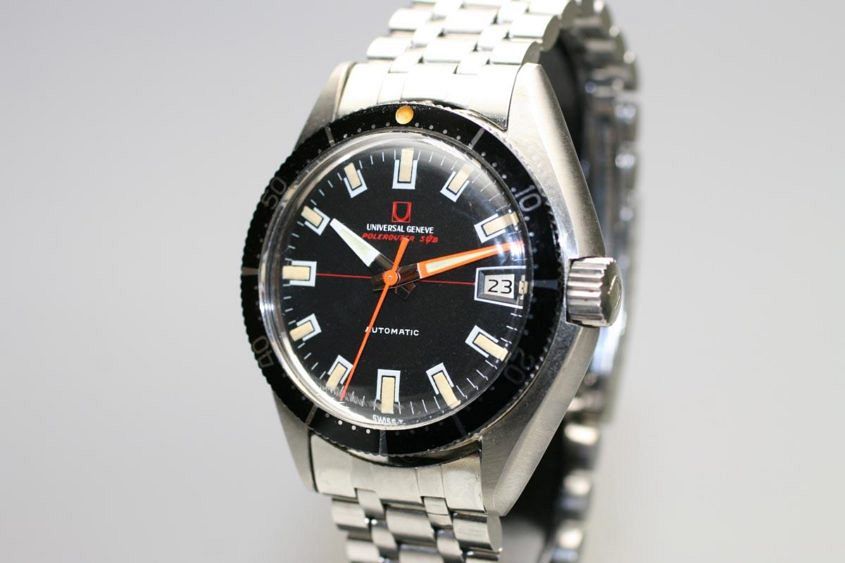 Look to second-tier makers of the most sought-after watch types.
Sutton: "In vintage chronographs and military watches, a few brands such as Yema, Lemania, Zenith and Enicar have been left behind. They should catch up. We have been recommending Yema chronographs all the way from $1,000 dollars two years ago until now when some models are at $10,000."
Ghotbi: "There's value to be had with Tavannes, Cyma, early Zeniths — perhaps Wittnauer, Doxa, Universal Genève (although some Universals have already made a big jump in price)."
Consider a less fashionable period.
Darracott: "Some of the finest chronographs ever made are of 1930s and 40s vintage, however, because they are smaller they are less sought after and therefore don't currently command the high prices."
Choose the movement, not the brand.
Reiser: "Before companies started vertically integrating their production at the turn of the century, the top-tier houses used the same movements as many others, so you could look for a Valjoux 72 movement in a Glycine Airman SST; a Universal Genève Space Compax or pre-1969 Heuer, rather than in a Cosmograph Daytona."
Sutton: "The manual-wind Lemania and Valjoux 72 are among the best chronograph movements ever made and were used by Omega and Rolex as well as lesser known brands."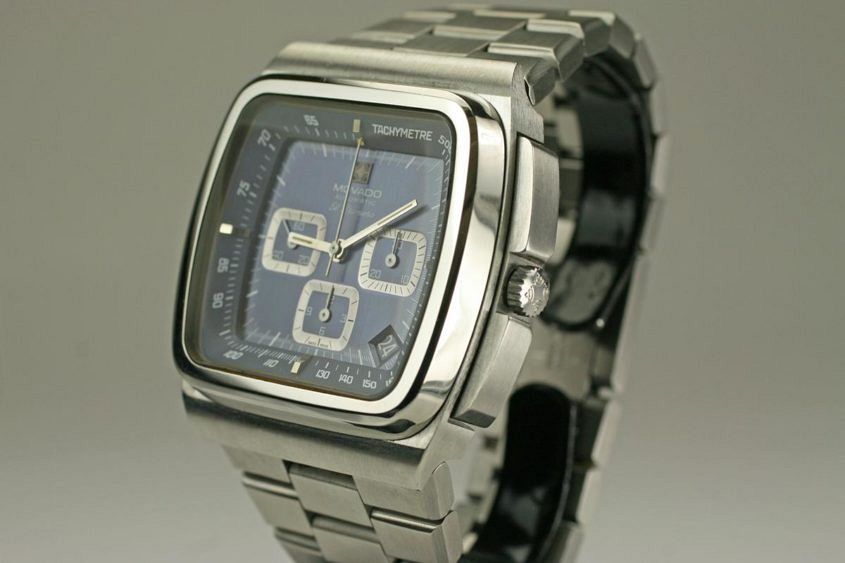 Don't ignore a brand because its modern equivalent is uncool:
Ghotbi: "Movado – there's a huge difference between the old and the modern. Their chronographs and time-only watches from the 1940s to 60s are great."
Look at less fashionable complications – or no complications:
Darracott: "Triple calendars – for $1,500 you can find something really nice from one of the important makers."
Ghotbi: "Beautiful time-only Vacherons are still less than $10,000. Even some Pateks."
Reiser: "You can find good dress watches from Omega and Zenith for $1,000–1,500; the quality of those two companies' products was superb in the 1950s and 60s. Early Rolex Datejusts – some of them manual-winding – are also worth a look."
Bacs: "Look for non-complication watches from important makers: Omega 1950s Seamasters and Constellations, which you can find from $1,000–4,000; Zenith Defy; early Longines Admirals; 1960s and 70s IWC automatics with calibre 854 or 8541 [time only or with date]."
Sutton: "The classic or dress watches are great value compared to the complication or sports models because they are currently less popular. However, it is difficult to tell whether they will increase in value as much as the trendier models — or possibly one day overtake them."
Buy into brands that still exist – this was a two-against-three opinion
Darracott: "Go for well-known houses and for those that still exist – because they are the ones with an interest in their name, continuing to have a high profile. And they release tribute models, which tends to increase demand for the originals."
Reiser: "If a brand is still alive it increases exposure. Reissues tend to reinforce the importance of the original model. Autavias, Monacos and some Carreras have jumped to Omega and Rolex levels as a result. I think there is still potential for values to increase further – for good examples – because of the quality of Heuer's product in those days."
How to buy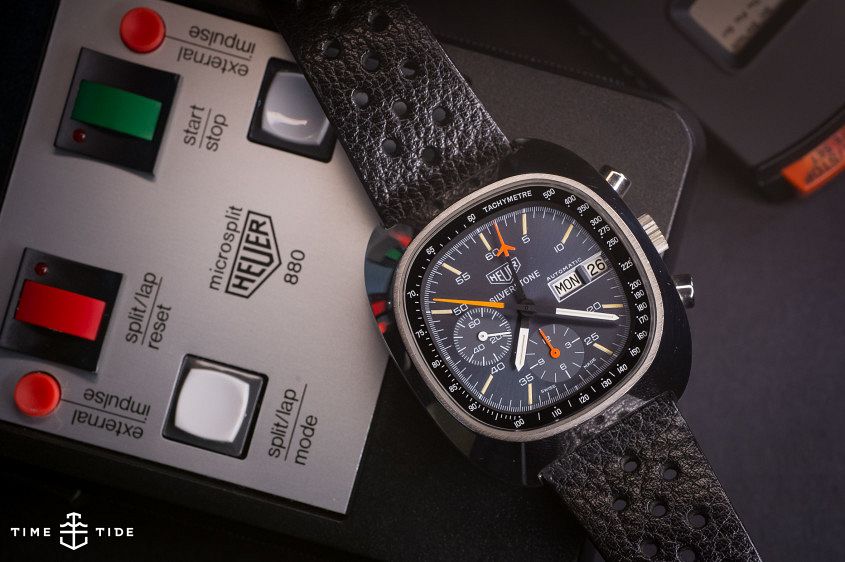 Do your research and don't wait
By the time there's a big buzz about a particular brand or model it is already too late; you need to look at brands/models that the community is just beginning to talk about.
Reiser: "If you follow the trends you will be left with only the lower quality pieces within the category. Rolexes that people wouldn't look at ten years ago, or even five years, because of their condition are now fetching high prices. And if the market changes (as it did with the Prince, for example) you will struggle to get the value back."
So do your research: read, read, read; check collectors' forums; talk to experts; go to as many pre-auction viewings as you can and don't just browse – talk to the experts who will be there; whenever you travel, visit vintage watch shops and talk to the owner/staff – most of them love having their brains picked (they are even crazier about watches than you are, remember); even look at pawn shops to get an idea of values being placed on certain models. There's no such thing as too much learning.
Ghotbi: "Those 'great finds' are harder and harder to come by so know exactly you're getting. $3,000–5,000 Speedmasters are not the same models as the ones now fetching $30,000 and they are never going to rise to the same values."
What to avoid
Ghotbi: "Poor condition may mean a low price, but it doesn't mean good value. Buy the very best example of a particular watch that you can – you're better to pay $7,000 for a $5,000 watch than to buy a poor $4,000 example of that same watch. Buy a pristine Omega rather than an over-polished Daytona."
Sutton: "Vintage Heuers have increased in value a huge amount in the past 3 years and I think we have seen a top in the market. I don't believe they will go down in value but some of the Autavia and Carrera models will level out in the short term. The same goes for some models from Universal Genève – the increase is understandable but they may not be such good value as they once were."