Remember when that guy bought a broken Rolex-made Panerai at a car boot sale for £10?
Time+Tide
Editor's pick: Whenever I pop into an op shop (or thrift store for our American readers), I always make sure to have a look at the watches, JUST IN CASE. Because you never know, you might just have the level of luck of this guy who, in 2016, picked up a Panerai that turned out to be worth a shade more than the 10 pound asking price … 
It's happened again. First, this guy found an original LeCoultre Deep Sea Alarm in a thrift store. And now, the son of a Cheshire man who bought a Rolex-made Panerai issued to the Italian Navy in WW2 at a car boot sale for 10 quid has sold the watch for £46,000 at auction. It turns out the timepiece was one of only 618 Rolex 17 Rubis Panerai 3636 watches made between 1941 and 1943. Your pain is our pain.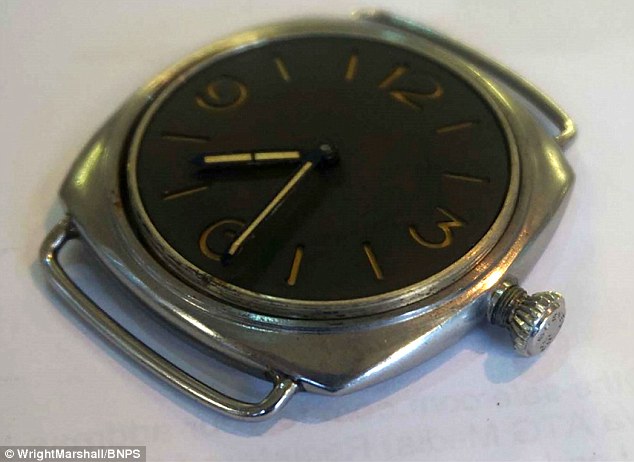 "He was so shocked by the result he had to be told the final sale price three times by the auctioneer — as he had expected the antique to go for around £500," reports the Daily Mail. "Made by the Italian company Panerai, in a collaboration using a Rolex movement, the oversized wristwatch was sold without a strap and a non-functioning mechanism, but still managed to attract interest and fetch an impressive £46,000 hammer price.
"These watches were supplied to the Royal Italian Navy and used by divers operating torpedoes guided by divers, commonly referred to as 'human torpedoes' — these were missiles that they rode underwater. They had a detachable warhead which could be used as a timed limpet mine on enemy ships. The divers could only operate the torpedo craft at night, hence why the watches had a luminous dial and digits. It is most likely this watch was collected as a souvenir by a British serviceman at the end of the war and brought back to Britain."
The expert tip to take away here is the 'Brevet' (French for 'Patent') on the crown. These were the only outward markings, though popping off the caseback reveals a Rolex engraving. Even the greenest watch enthusiast would find the combination of these two elements — Panerai design and Rolex markings — intriguing, knowing the partnership the companies entered into in that era. But we'll leave Jake's Panerai World to muse on the ins and outs. The moral of the story is: if you see a beat-up unbranded Panerai for $19 AUD at a car boot sale, buy it. At worst, you've supported the fake watch industry; at best, you're going to Bora Bora.