Bringing one of the most badly abused Omega Speedmasters we've ever seen back from the dead
Andrew McUtchen
It takes a lot of physical abuse to make a watch as iconic as an Omega Speedmaster verge on unrecognisable. But the owner of this watch tried. When photos of a badly beaten 1969 Omega Speedmaster started doing the rounds on Instagram, it had our immediate attention. So many questions: What the hell are 'welding warts'? And what are they doing all over the case and pushers? What kind of monster does this to a Speedy, or any watch? And, most importantly, what kind of a maniac would take on a restoration project like this in the first place?
"He was merciless. For him, the Speedy was not a status symbol, [or a] collector's item, he could not care less about Omega or Moon missions, landings or space exploration. He just loved it, full stop."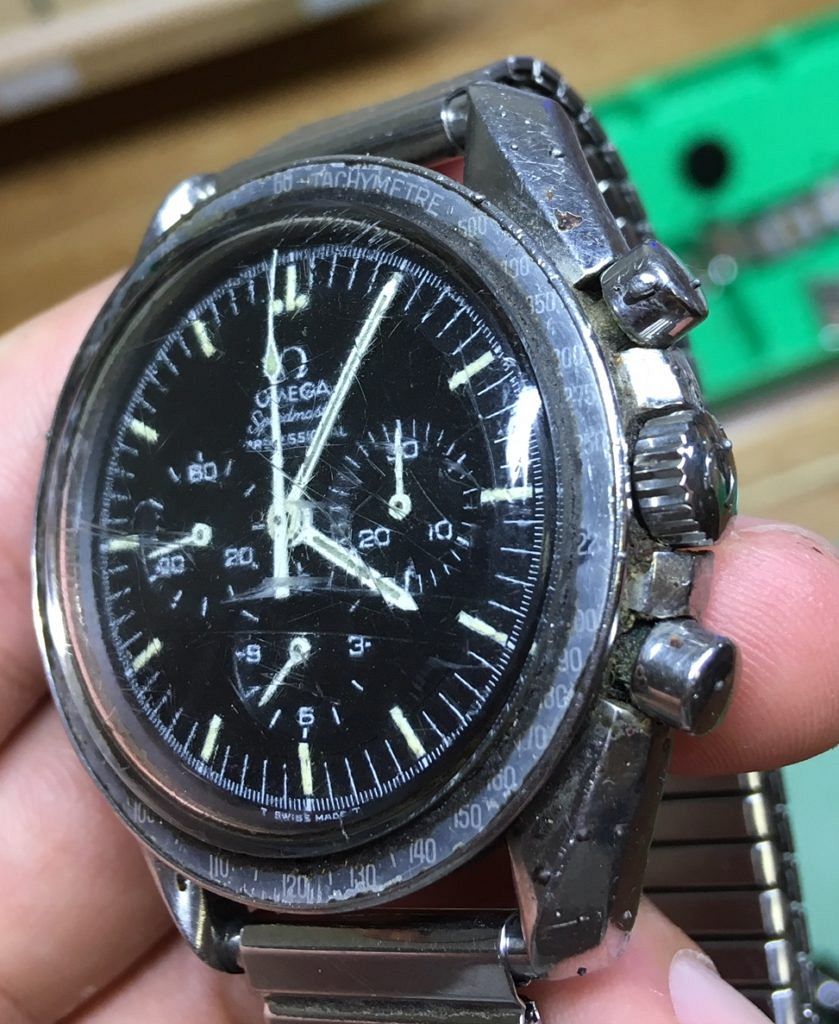 To answer those questions in turn, welding warts are blobs of hardened solder, and they usually coat the area around where a welder is doing their work, and whatever is on their person. The monster who did this is indeed a welder. And the lunatic that agreed to try to restore the watch is Australian watchmaker Nick Hacko. We contacted him as soon as the story started breaking and asked him what was going on.
Firstly, what is Nick Hacko Watchmaking and what should we know about it?
Nick Hacko is a real person. A third-generation master watchmaker, passionate about repairing vintage Rolex and Omega watches where 'keeping them all-original' is the primary objective of the restoration process. He is also the maker of the first and only watch containing Australian manufactured parts, based in Sydney.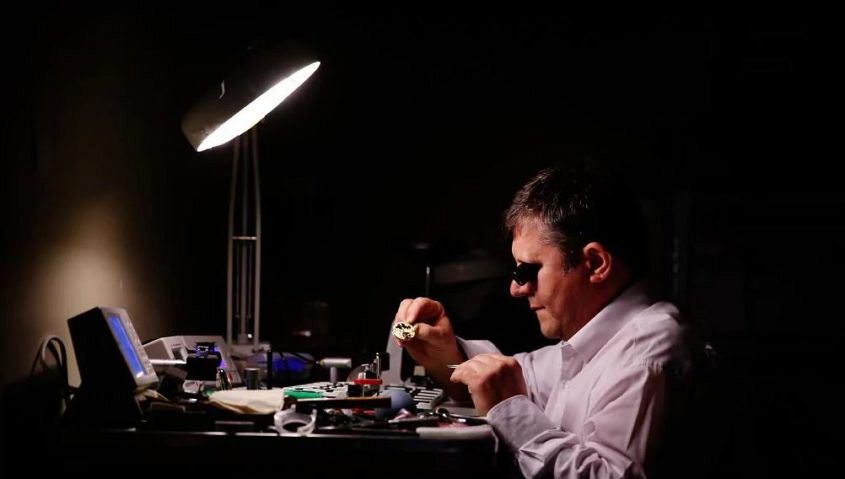 How did this Speedy come to you?
As with almost any other broken watch — a desperate owner looking for a quick and cheap fix. As he had had the watch since new, and since he is not a watch collector, he was pleasantly surprised that his 1969 Speedy is worth a small pile of cash. He assumed we would undertake the rather tedious restoration, minimising the amount of 'new parts'.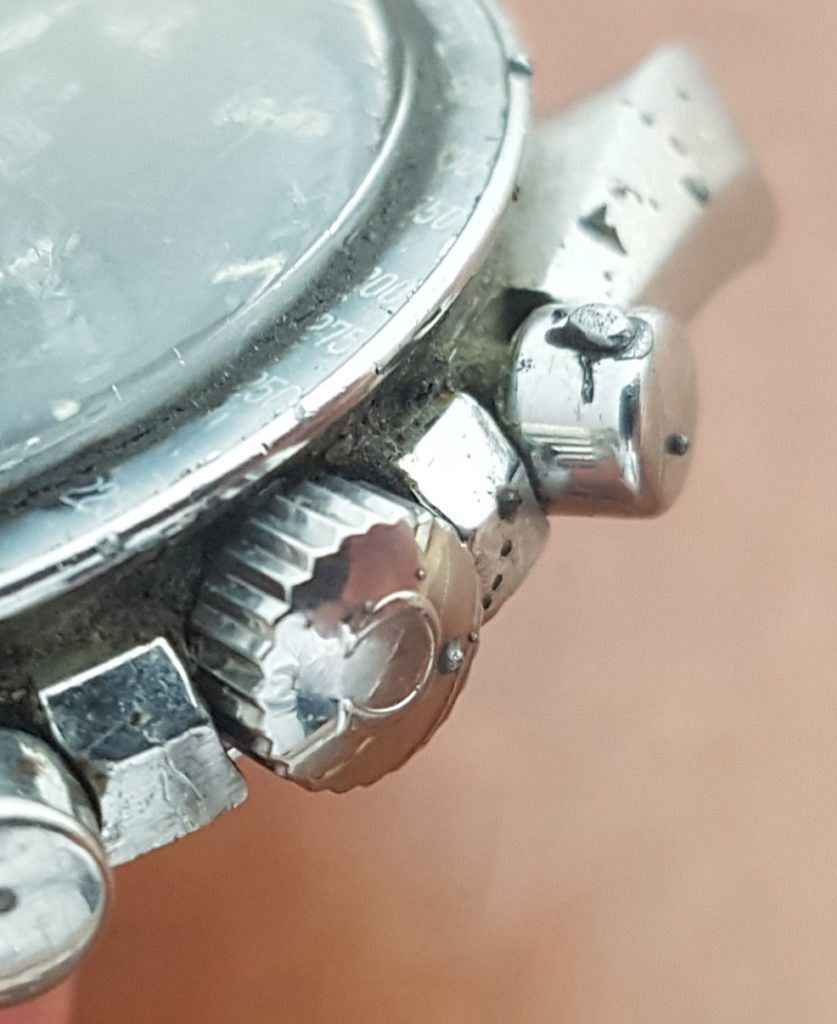 Do you take on much restoration work?
Not really — unless you know the magic words: "Rejected as too old by (Swiss brand)".
Why did you decide to take it on?
Because the customer rejected my offer to buy the watch from him 🙂 I have huge respect for 'original owners' — people who still remember the day they bought the watch, the shop, the occasion, and the amount paid. I love their stories. Building a relationship with 'original owners' is a very unique experience.
What were the challenges it presented?
The owner is a welder who wore the watch daily for almost 50 years. The watch was literally covered in 'welding warts' — bits of molten metal which welded themselves to the steel case, crown and pushers. The challenge was to hand-polish each external component and return it into either gloss or brush-finish by hand. Plus a complete movement overhaul.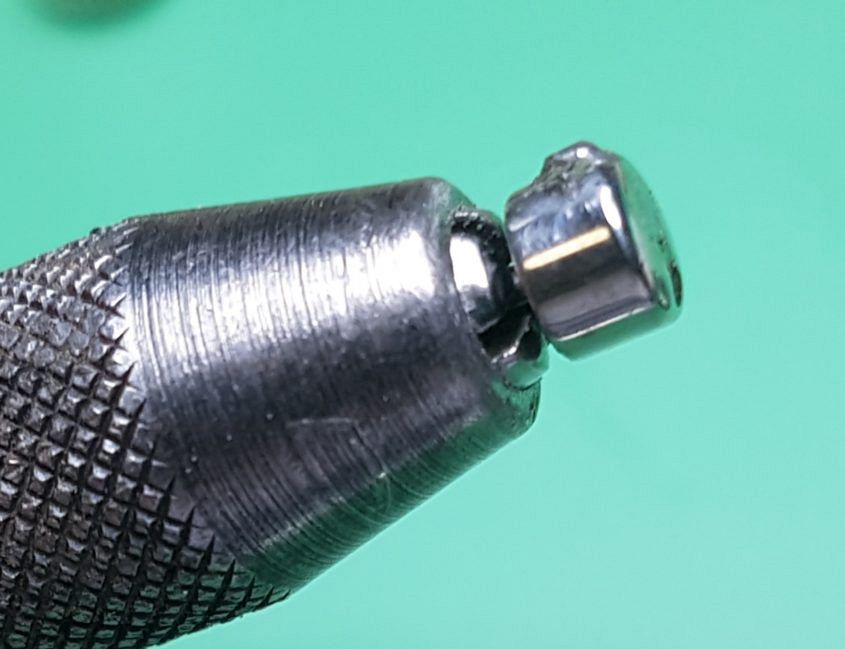 How many hours work did you do on it?
Probably too many. A job like this could take weeks from start to finish, mainly due to the sourcing of internal components. In this case, there was an issue with a couple of broken levers in the chrono section, and the delivery of a new bezel took months. Actually, my suggestion was to restore the original bezel as well, but the owner insisted to have a new one installed. Of course, I have preserved and returned the original faded bezel. Swapping them around is a matter of minutes, purely external operation, and somehow acceptable.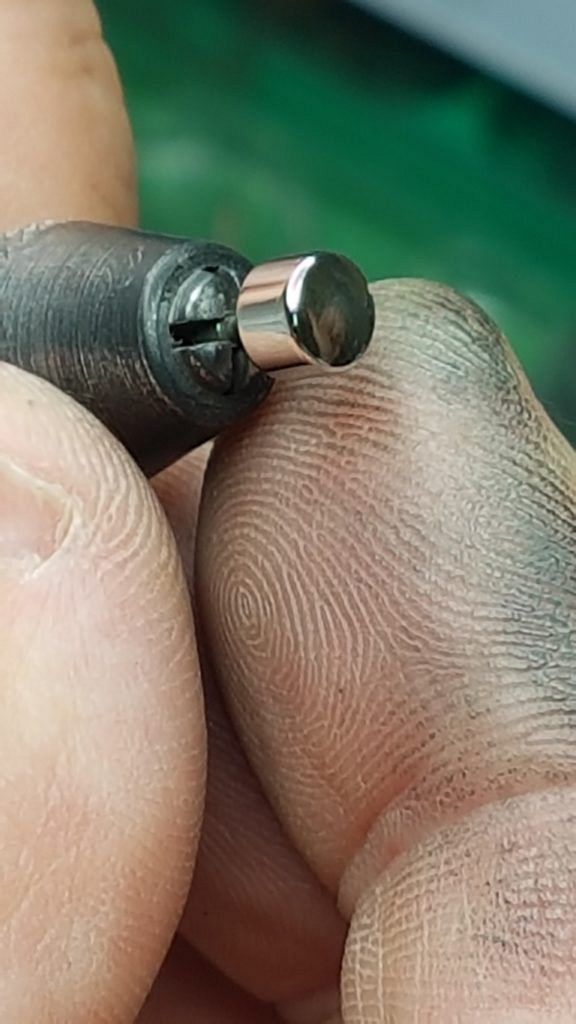 Do you think he treated his watch badly for it to be in this state?
Absolutely — he was merciless. For him, the Speedy was not a status symbol, [or a] collector's item, he could not care less about Omega or Moon missions, landings or space exploration. He just loved it, full stop.
How highly do you rate this watch for robustness?
Omega Cal 861 is a superbly robust movement, a workhorse — or what I simply call 'a diesel generator'. Built to last, requiring minimum maintenance. However, as a watchmaker, I absolutely hate painted Omega hands. Once Speedmasters reach 30+ years of maturity, the paint becomes brittle and flakes off easily. Dial and hands preservation is the most difficult part of the restoration process. I am always surprised how many Speedmasters survived water resistant for 50 years. My least favourite part is rubber casing seals which, due to chemical deterioration, often turn into liquid gunk. Definitely the weakest part in a Speedmaster!
Would other watches have been able to stand up to this treatment? In your opinion what are the toughest mechanical watches on this level, or above it?
Rolex Submariners are probably the most abused high-grade watches of all time. If only they could talk!