A brief history of time – as seen by Chanel
Time+Tide
Editor's note: Chanel has been making watches for a little while now, but in recent years they've been rocketing up the cool, and the credibility stakes. But this spirit of change and commitment doesn't emerge from a vacuum, as Sandra discovers … 
It's a paradox that a luxury house as conspicuously feminine as Chanel should always have had a gender-bending streak. So here comes a quick bit of fashion history – and before you watch geeks roll your eyes and change the channel, let me say that this will help explain everything about Chanel's watches. Including why they are not to be dismissed as mere "fashion watches". I'll be brief.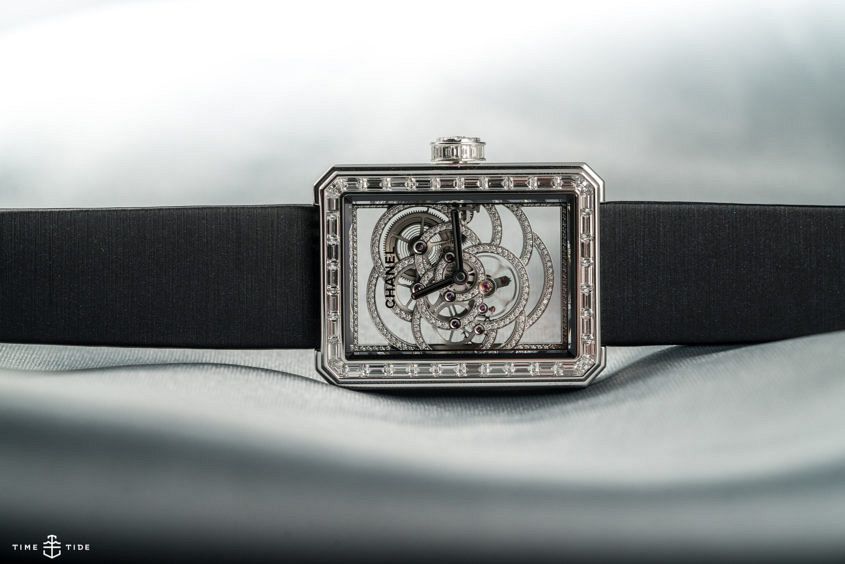 By the simple fact of launching herself into business (as a milliner) in 1910, Gabrielle 'Coco' Chanel flew in the face of expected gender roles. As she added clothes to her repertoire, she appropriated masculine elements: using jersey fabrics (previously reserved strictly for men's underwear); putting chic women into trousers, and into the striped jumpers of Breton sailors; turning masculine tweeds into feminine jackets; and making suntans fashionable (previously, only outdoor labourers got tanned). The perfumes, too, always had an air of not-quite-conventional femininity; since the beginning (No.5 was launched in 1921) masculine notes – wood, leather, smoke – have been blended with feminine florals.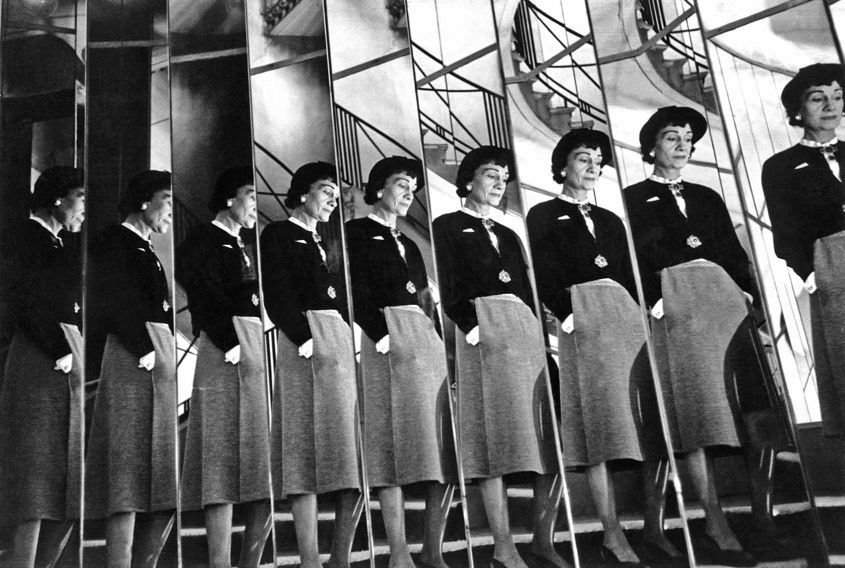 Blurring the gender lines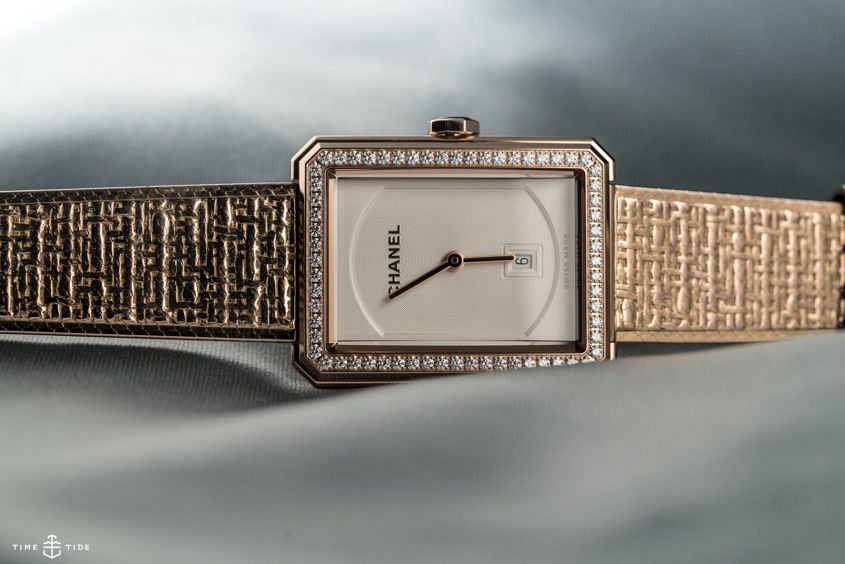 So when Chanel introduced the Boy.Friend watch collection in 2015, it was simply business as usual, playing on the idea that women borrow their boyfriends'/husbands' shirts, jeans and watches – and suggesting that men might perhaps borrow this watch from their girlfriends.
It wasn't even the first time Chanel had played with gender rules in its watch collection. The Maison launched itself into watchmaking in 1987 – one of the first high-fashion houses to do so – and its first watch, aptly named Première, was a hit. The elongated octagon shape of the case (inspired by the aerial view of Place Vendôme in Paris, which in turn had inspired the stopper of the No.5 perfume bottle) was emphasised by the thick, bevelled sapphire crystal. With its clean lines and its chain-and-leather bracelet – modelled after the classic 2.55 handbag strap – it was equal parts style statement and timekeeper.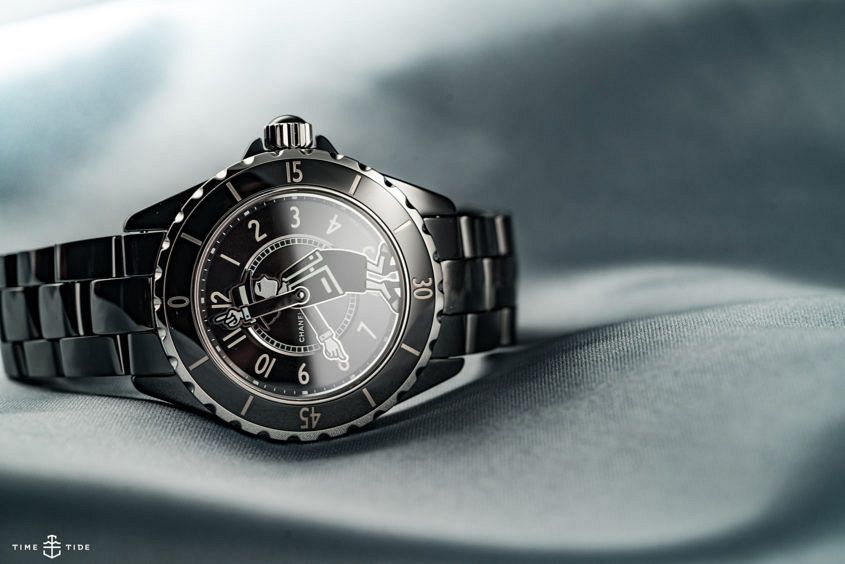 A decade or so later, Jacques Helleu, the "eye" behind the Première, decided to design a watch for himself. (As artistic director at Chanel for 40-odd years, Helleu also masterminded the House's celebrated perfume ads.) The watch, launched in 2000, was the J12.
At the time of launch, Helleu explained: "I first created the J12 for me. I wanted a timeless, glossy black and indestructible watch that brings to mind certain classic automobiles." With an aesthetic nod to diving watches (broad bezel, crown protector, link bracelet) and 200m water-resistance, it made high-tech ceramic (a material previously mastered only by Rado) chic and luxurious, and kicked off the 21st-century fashion for all-black watches. And, guess what, in the blink of an eye, it was appropriated by women.
Getting technical
Little by little, Chanel introduced technical sophistication to the J12. In 2006 (by which time Nicolas Beau had arrived as head of the watch division), Chanel launched its first tourbillon, calibre 05-T.1, the world's first movement with a ceramic baseplate. A GMT (2007), a diving watch (the J12 Marine, 2010) and the Superleggera chronograph (with part-titanium or part-aluminium case) followed. Having sourced its movements from ETA, Sellita and Dubois Dépraz since the beginning, Chanel took a first step into haute horlogerie in 2008 via a collaboration with Audemars Piguet: the J12 Calibre 3125 was a redesigned version of AP's cal. 3120. Then followed one of several collaborations with Giulio Papi of APRP, the complex and intriguing J12 Rétrograde Mystérieux Tourbillon (or RMT).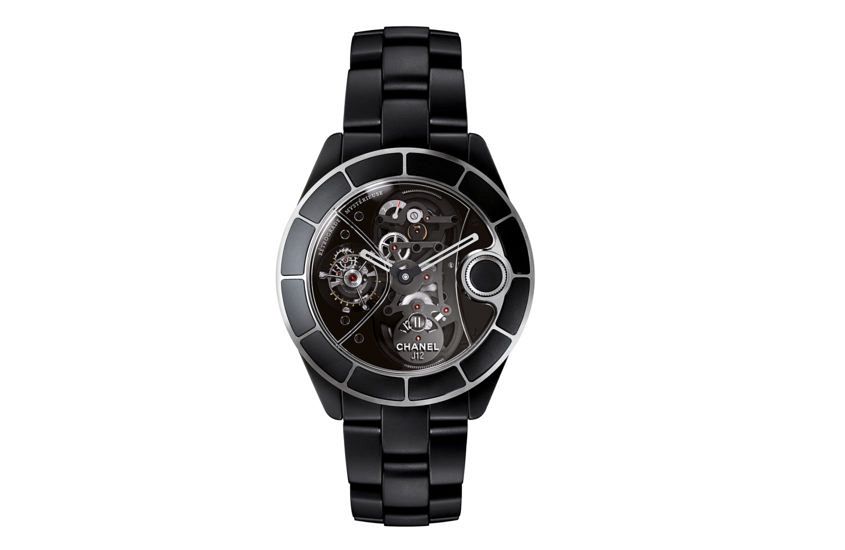 But always, Beau emphasises, at Chanel the creative ideas take precedence over the technical – something that became abundantly clear when he asked Giulio Papi to develop the movement for the Première Flying Tourbillon (launched in 2012). It originated from two ideas, says Beau. "We weren't interested in just having a tourbillon for the sake of a tourbillon" and "We wanted a camellia motif that would turn." So, make a tourbillon that would turn the flower. Logical, no? Not to Papi: "I told them, 'You must be mad! This is almost sacrilege'," he recalls with a grin. That madness won Chanel the award for Best Women's Watch in the 2012 Grand Prix d'Horlogerie de Genève (GPHG).
Also in 2012, Chanel introduced the Mademoiselle Privé collection, to harness the métiers d'art that were so entwined in its Haute Couture roots. The first piece – with a dial embroidered in silk thread – won the 2013 GPHG award for Artistic Crafts.
Doing it for themselves
By then, Beau and his colleagues had already been building a team that could develop and produce haute horlogerie movements in-house at G&F Chatelain, the specialist Manufacture it had bought out in the mid-1990s. "Watchmaking is a very serious and complex métier – and for that, we needed long-term planning," says Beau. In the early stages the Chanel team sought advice from outside experts, including Romain Gauthier – who already supplied Chanel with specialised components – gradually absorbing the skills internally.
The genesis of new watches, though, remains with Chanel's creative studio in Paris. "We have an intimate collaboration between the designer and technicians, bearing in mind that design has the final word," Beau explains. "If tech can't work according to the design, we would rather cancel the project.
"But we almost always find solutions. As long as we tell the watchmaker 'forget about the traditions' – which can sometimes be heavy and make people blind – as long as we tell them they are totally free to do things differently, it opens the chakras and allows some innovation. So the respect for aesthetics can in fact be the source of technical innovation."
The in-house cailbres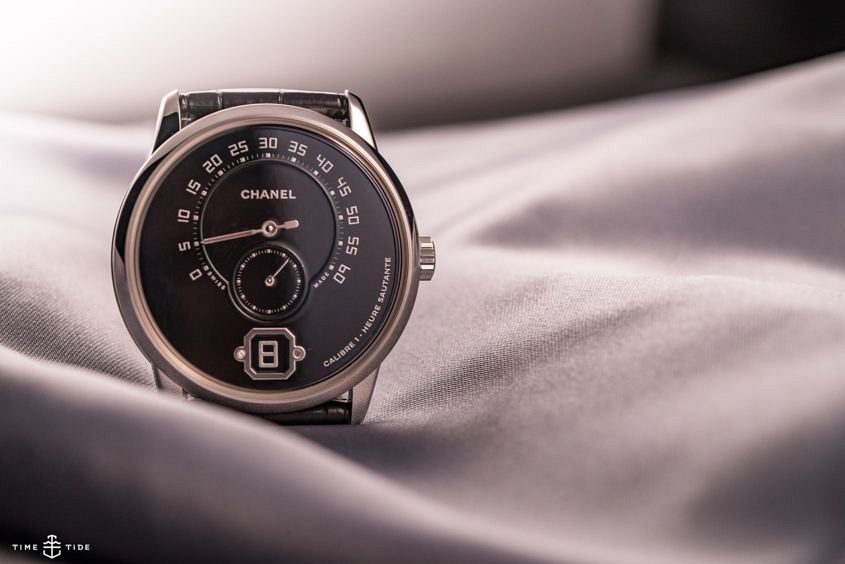 In 2016, five years after establishing its internal watch development team, Chanel introduced Monsieur de Chanel. Its movement, Calibre 1, with jumping hours and a 240-degree retrograde minutes display, had been designed solely for that watch.
Was it counterintuitive for a "feminine" house to make its first calibre for a men's watch? Not at all, says Beau. "For many years we had wanted to make a truly masculine watch – the J12 having been mixed – and because the movement world is so masculine-driven, we wanted to start with a calibre for men. It was very clear for us."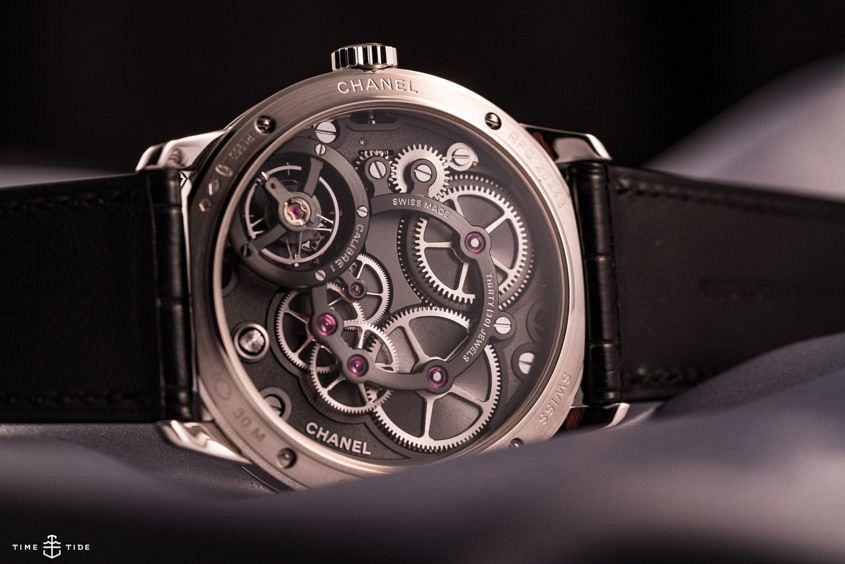 The Première Camélia Skeleton watch arrived a year after Monsieur. Its movement, Calibre 2 – designed specifically for the Première case – combined the overt femininity of bridges shaped like Gabrielle Chanel's favourite flower with the technical interest of an open movement. It brought Chanel a third GPHG prize.
In 2018 we have the Boy.Friend Squelette, with Chanel's third in-house movement, a skeleton designed solely for the Boy.Friend case, which gently blurs the line between masculine and feminine aesthetics.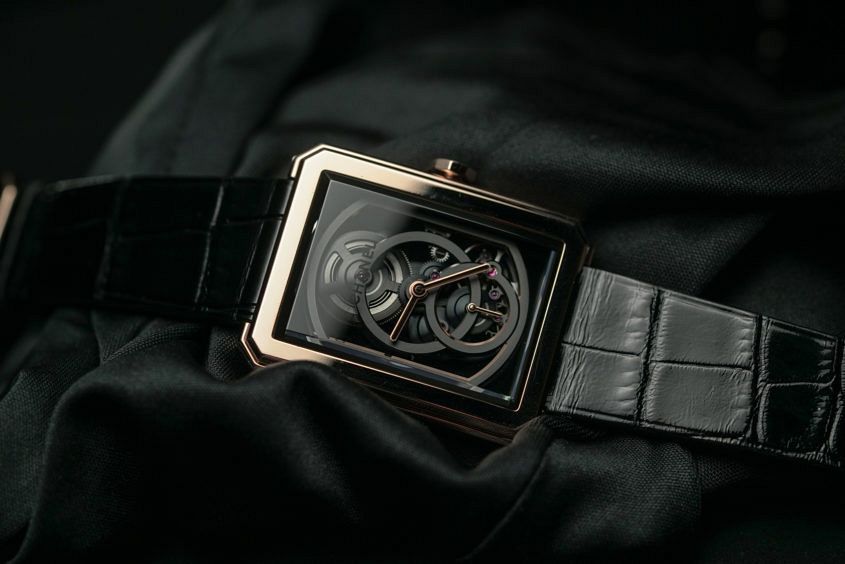 With less fanfare than the Boy.Friend, Chanel also launched the Mademoiselle Privé Squelette Camélia, fitted with the new Calibre 2.1. "As with any rule, there's an exception," says Beau with a smile. "Mademoiselle Privé is a round watch so we took Calibre 2 and made Calibre 2.1, rather than Calibre 4, because it is almost the same movement but with a more circular arrangement."
Into the future
With its in-house team having hit its stride, Chanel is maintaining its key outside collaborations. "We work with Giulio Papi [APRP] for other things – our Flying Tourbillon, in particular. It would be crazy to do the same thing in-house when he has such expertise. As long as APRP is owned by Audemars Piguet and AP itself remains independent, we will work with him." However, he adds, Chanel can't rely on the hope that such companies will always remain independent – hence the need "to move slowly but surely into this métier ourselves".
With Romain Gauthier, Chanel Group did as it has done with other vital métiers – such as Lesage for embroidery and Massaro for shoemaking – buying into his company to secure both his know-how and the supply of key components. "I think it was more pragmatic to buy Romain Gauthier and keep it intact than to try to hire his people and reproduce what he does. So Romain advises us on components and produces them. Of course, if we have a watchmaking issue, we ask his advice – it would be crazy not to – but he is totally independent for the development of his own brand."
None of this is to suggest that Chanel plans to stop using quartz movements. "We have no problem with quartz – and I'm really proud of the [quartz-powered] Coco Crush collection that we introduced late last year. It's a different kind of watch for a different buyer."
"Women can wear anything, from a man's watch to a tiny feminine thing," he adds. "This is why we are a generalist – because we want to address a woman's world in a different way: including watches, but not just 'as watches'."