Editor's note: There's a lot of hype around steel sports watches these days, with seemingly every watchmaker and their proverbial dog jumping on the bandwagon. And we get it: steel sports watches are not only great looking, they tend to be a fair bit more practical and versatile than most other types of timepieces. But there's still something to be said for a great dress watch, and Breguet's Classique 7147 is an exemplary example of the breed. Our man Felix Scholz was lucky enough to go hands-on with this classy timepiece a little while ago, and if you've got the time, it's definitely worth a read.
Last year's slim Breguet Classique 7147 had a spectacular dial, with a central section in detailed engine-turned guilloche and a sub-dial in a delicate crosshatch pattern. It was, not to overstate things, the star of the show. It's a very difficult art to master, but there's no doubt that Breguet has the technique down pat. So, imagine our surprise when we were presented this year's update of the 7147 and there was not a hobnail or brushed finish to be seen.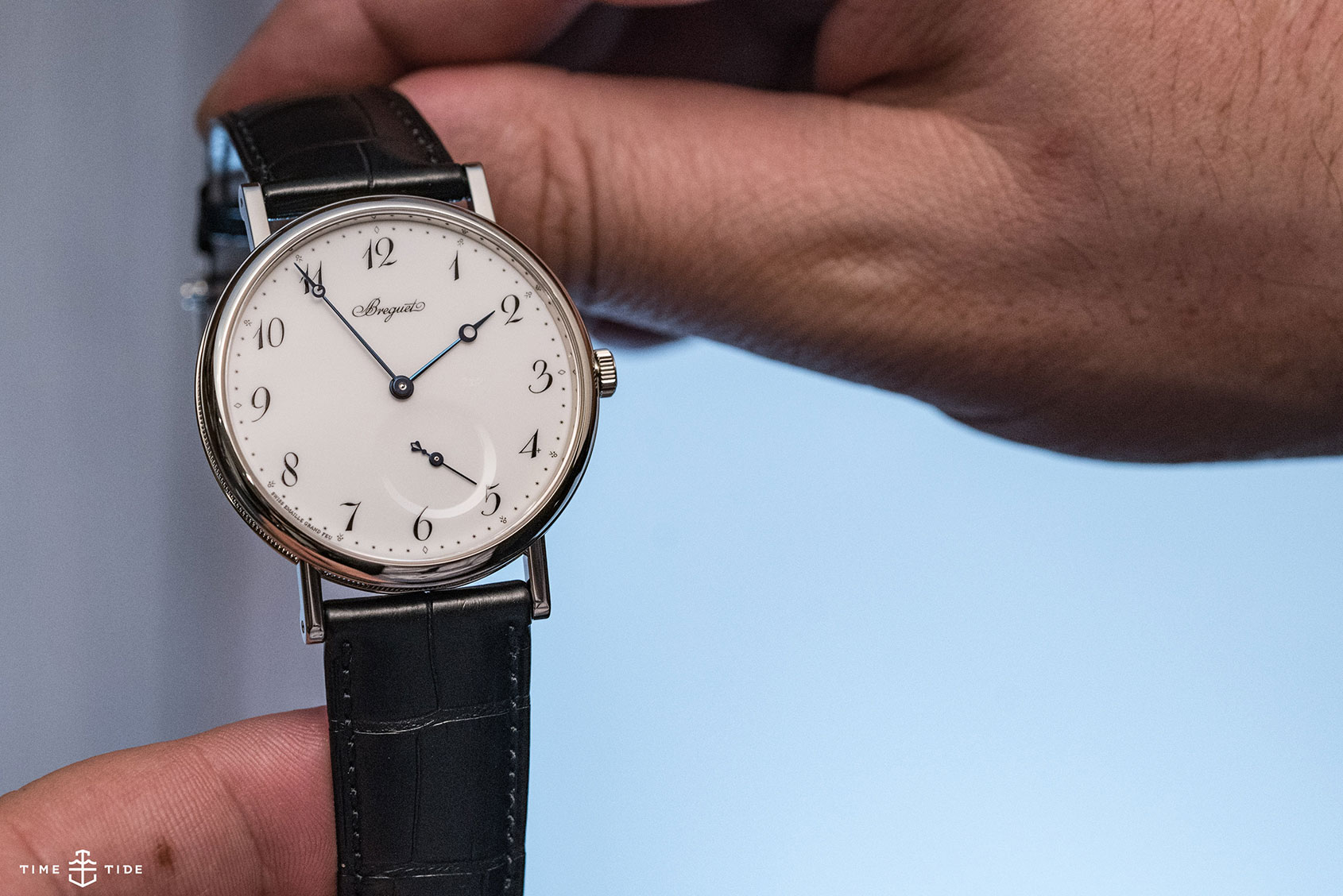 In its place is a single piece of lustrous grand feu enamel – an equally tricky technique to master – and this single change creates a completely new look for this dressy design. Thanks to the multiple firings, the white enamel is of a brightness and lightness, and has an undulating sensuality that's hard to capture in photos (and even harder in words). It also has delicately hand-painted Breguet numerals (of course) and a delightful minute track (the non-cardinal markers are stylised fleur-de-lys). The best bit though is the delicate dip that constitutes the small seconds sub-dial. The hands are pure Breguet, and made of hand-blued steel.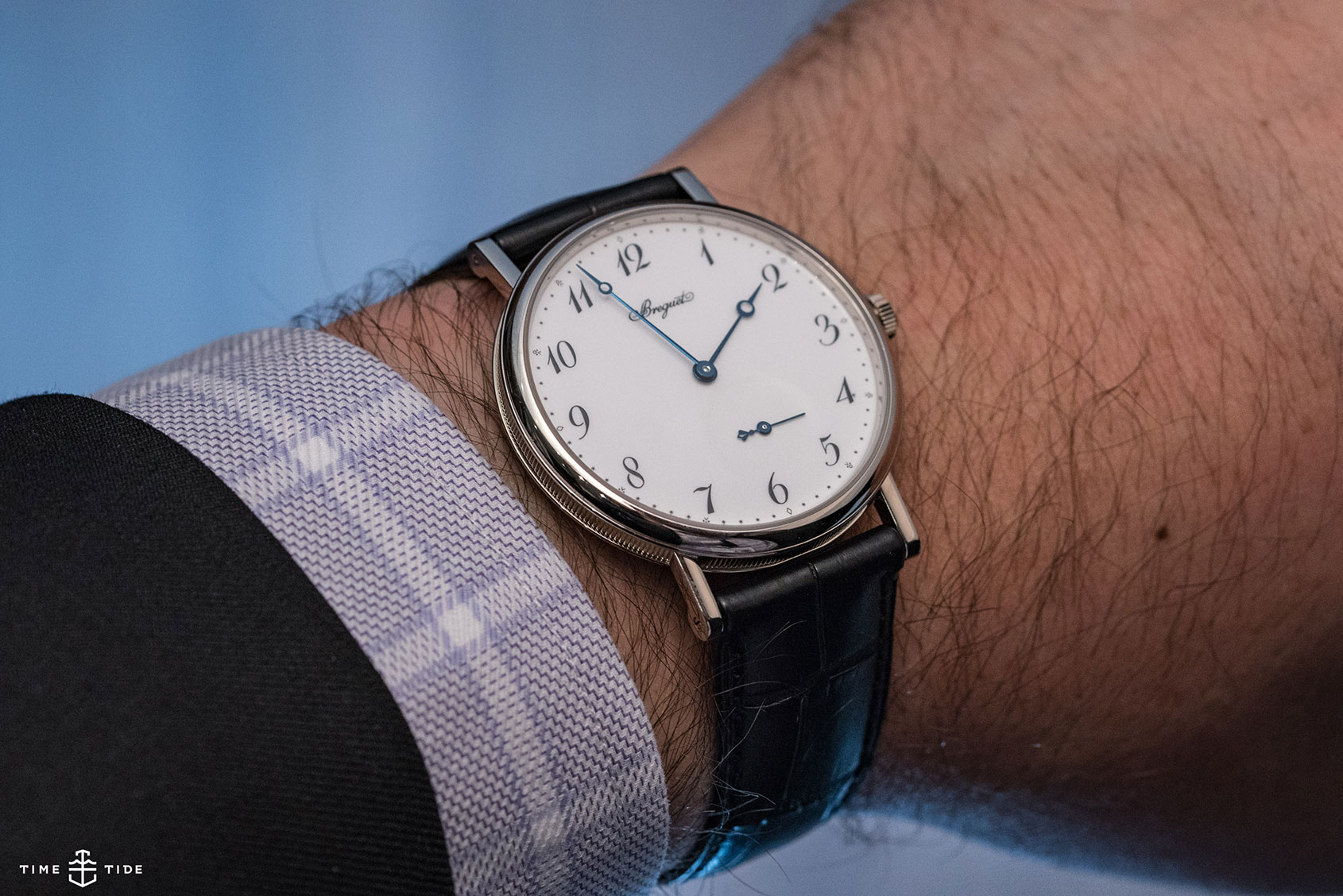 Looking beyond the dial, everything is as it was with guilloche dialled 7147, the same slender 40mm case, with fluted middle section in red or white gold, the same ultra-slim (2.4mm) Cal.502.3SD ticking quietly away, with silicon pallets and powered by an unusual off-centre winding mass, that's smaller than a regular oscillating weight but isn't quite a micro-rotor.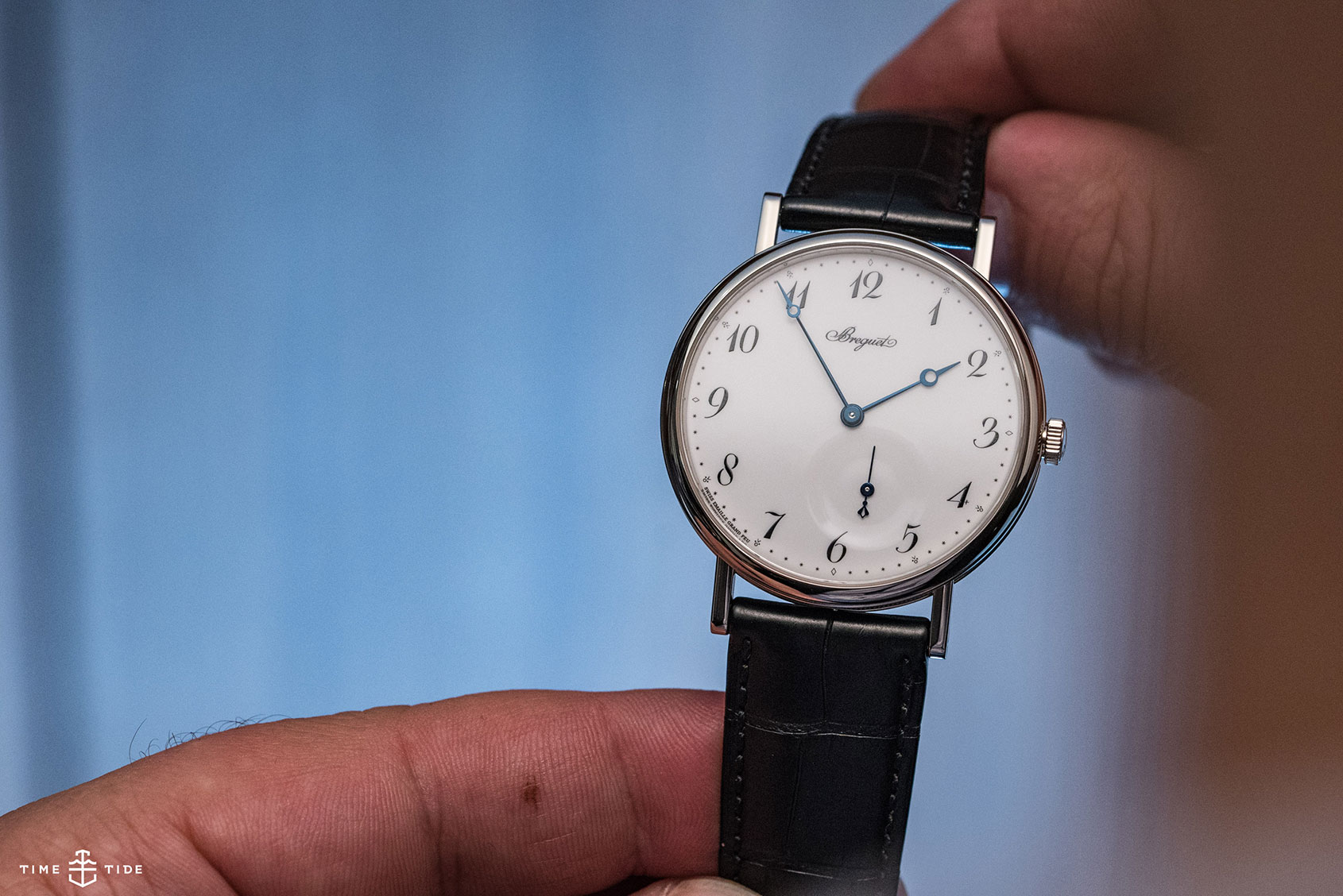 This new enamel-dialled 7147 really lives up to its name – it's hard to imagine a more classic Breguet.
Breguet Classique 7147 enamel dial Australian pricing
Breguet Classique 7147, in white gold with enamel dial, $27,700