In an exciting development, American artist Sunflowerman will join Team Time+Tide at Baselworld 2015. Working exclusively on 'The Longines Watercolour Watch Project – proudly brought to you by Time+Tide', Sunflowerman, whose civilian name is Matt Miller, will paint the soon-to-be-released Longines collection in his inimitable style and also paint the watches in their most natural context; on the wrists of real people. This will allow Matt to not only continue his body of watch portraiture but also to flex his talons as the world's most renowned street style watercolour artist. The 'proudly brought to you' ain't a word of a lie. We dreamed of this stuff when we started Time+Tide.
"There is so much potential to create something amazing with this collaboration," Miller says. "The more I read about Longines the more amazed I am. Getting to work so closely with Time+Tide (very early supporters of the Sunflowerman watch paintings) is most certainly an honour. As for travelling to Basel for the greatest watch fair in the world? It's a magical dream, a whimsical fantasy that I will get to live out."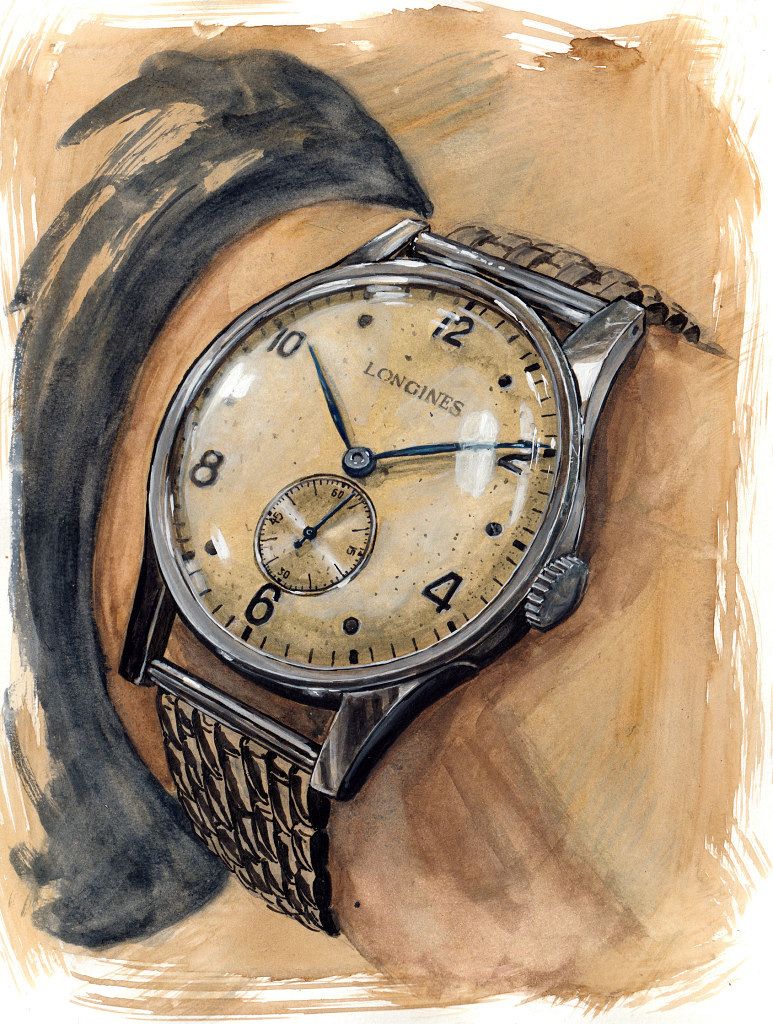 Time+Tide and Sunflowerman's association began 12-months ago when we featured Matt on the cover of our inaugural print release – a short-run luxury newspaper released at Baselworld 2014. His '100 Watches Project' had caught our attention. We interviewed him here and printed some of our favourite watercolour sketches. From there it was just a matter of time until we would work together. Matt's warm-toned, nuanced portraits not only show his talent as an artist, but they show the watch as we see it at Time+Tide. Not just a luxury object, or a status possession, but as a true identifier – a statement of who we are as people and what we hold dear to us.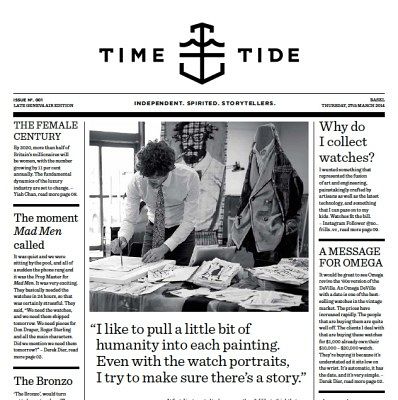 Stay tuned over the course of the week for sketch diary outtakes, more time lapse videos and some of the most beautiful watch portraiture ever to come out of Baselworld.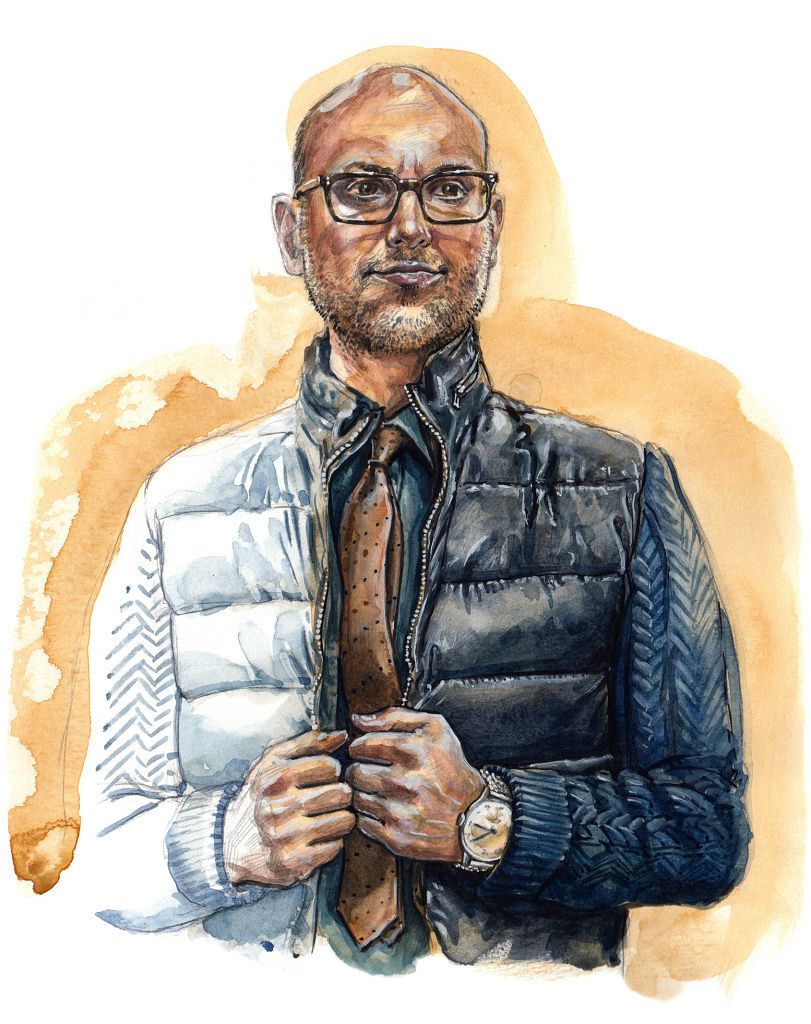 WHAT IS THE STORY OF THIS PICTURE?
In the words of Sunflowerman…. "New York wasn't exactly frigid, but the biting January winds weren't what you would call pleasant. Even in getting a cab ride it was smart to wear a large coat, a scarf, hood and gloves. Yet thousands of people from around the world were convening for the yearly sourcing of fashion products. This is where I met Zachary Prell for the first time. Walking the showroom floor, searching for illustrative inspiration at PROJECT Show I happened upon his booth. His name-sake brand, Zachary Prell is a focus on Contemporary Sportswear and I immediately fell in love.
"When I returned to my mobile studio (then in Texas) I began pulling that inspiration and developing an editorial for the Zachary Prell brand. Two months later we met again at PROJECT in Vegas. This time we talked about more than the brand. We talked about travel and work and happened upon my work with watches. Zachary was delighted and showed me the watch he was wearing. The vintage Longines sang with its history and shone in its elegant simplicity. If I said I geeked out that would be an understatement. Beyond the beauty of the watch the serendipity was unbelievable. Not two weeks earlier I had begun a collaboration with Time+Tide and Longines. The conversation turned to photo-session and to the illustrations you see now."