BOOK REVIEW: The Reverso book, 90 years of a timeless Art Deco masterpiece, ready for your coffee table
Thor Svaboe
Rectangles, what do they mean? According to whiteriverdesign.com, these shapes represent stability. In fact, the rectangle is the most commonly used area shape in logo design. The reason for its popularity, apparently, is that it is a trusted familiar shape that represents honesty, solidity and stability. As squares and rectangles have straight lines and right angles they have a very mathematical, balanced feel. These shapes scream rationality, practicality and conformity. Rectangles are neither flashy nor attention-seeking – some may even venture they are boring – but clever designers will twist or turn them to add interest to a design. Enter the Reverso book from Jaeger-LeCoultre.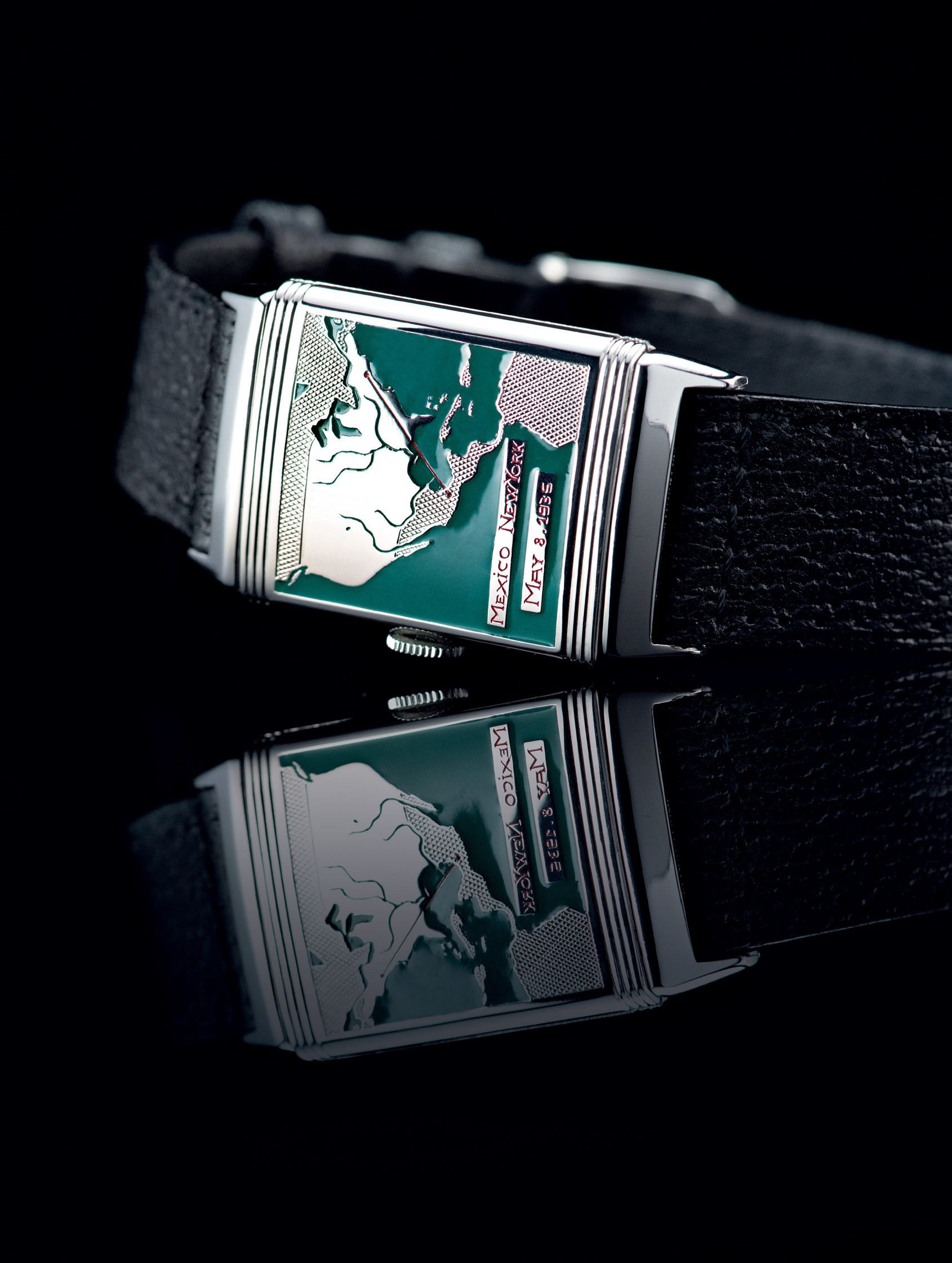 That final idea of added interest is poignant when we are considering the Reverso. The fundamental concept of the Reverso rectangular case being able to turn, makes it in addition to its balanced design, a talking point. And not to mention a space for interpretation, complications and case art, from a simple monogram to lacquerwork and miniature art, something JLC has shown us over the years.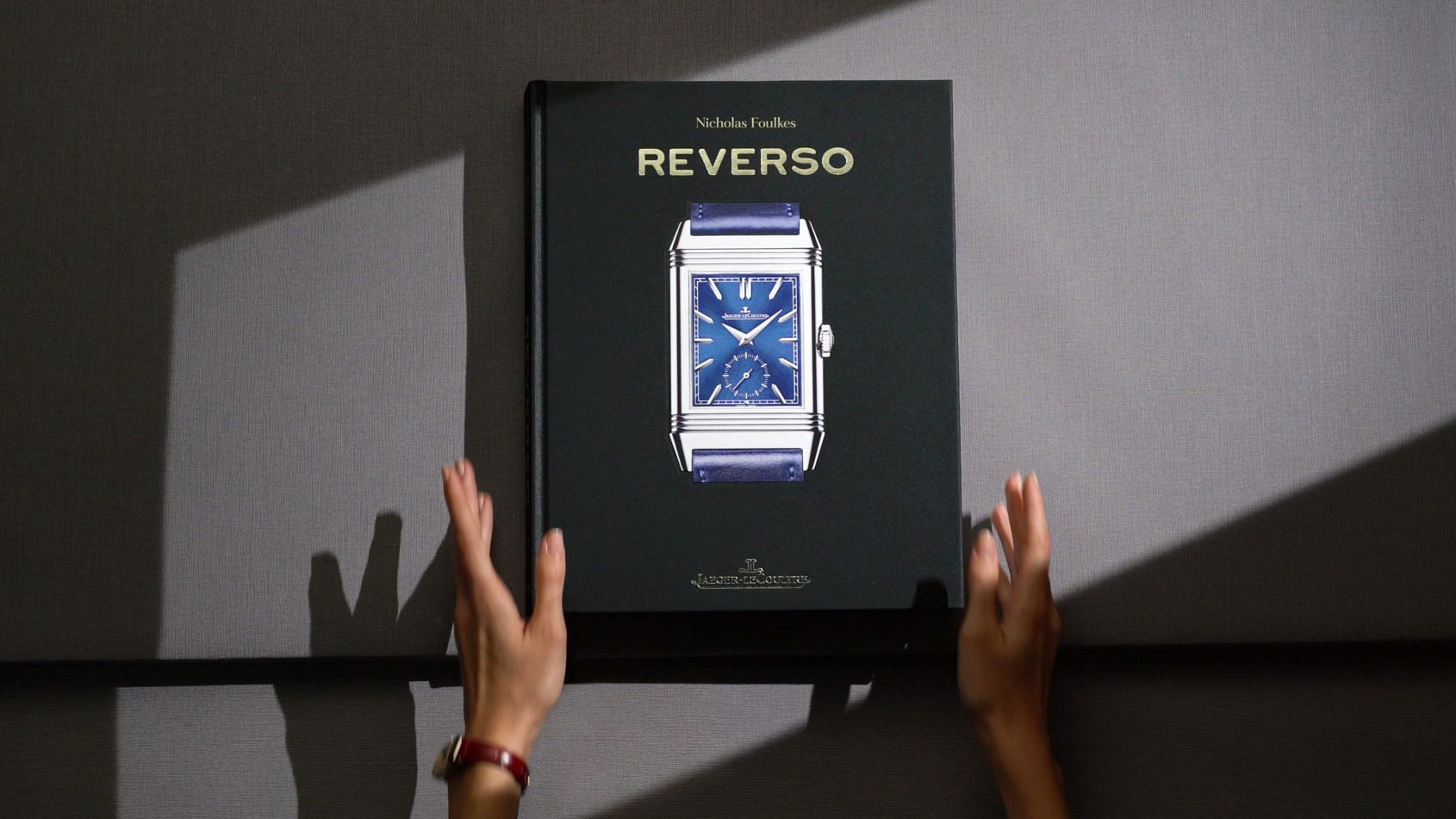 Though starting out as a purely protective measure for polo players in the early 20th century, the Reverso presents another face that can remain minimalist, decorated or even surprise you with a second watch face. This is the genius of Reverso – it's ability to mark day and night, sports or cocktails with a flexibility rarely found elsewhere. And this year we are celebrating a big anniversary for the watch.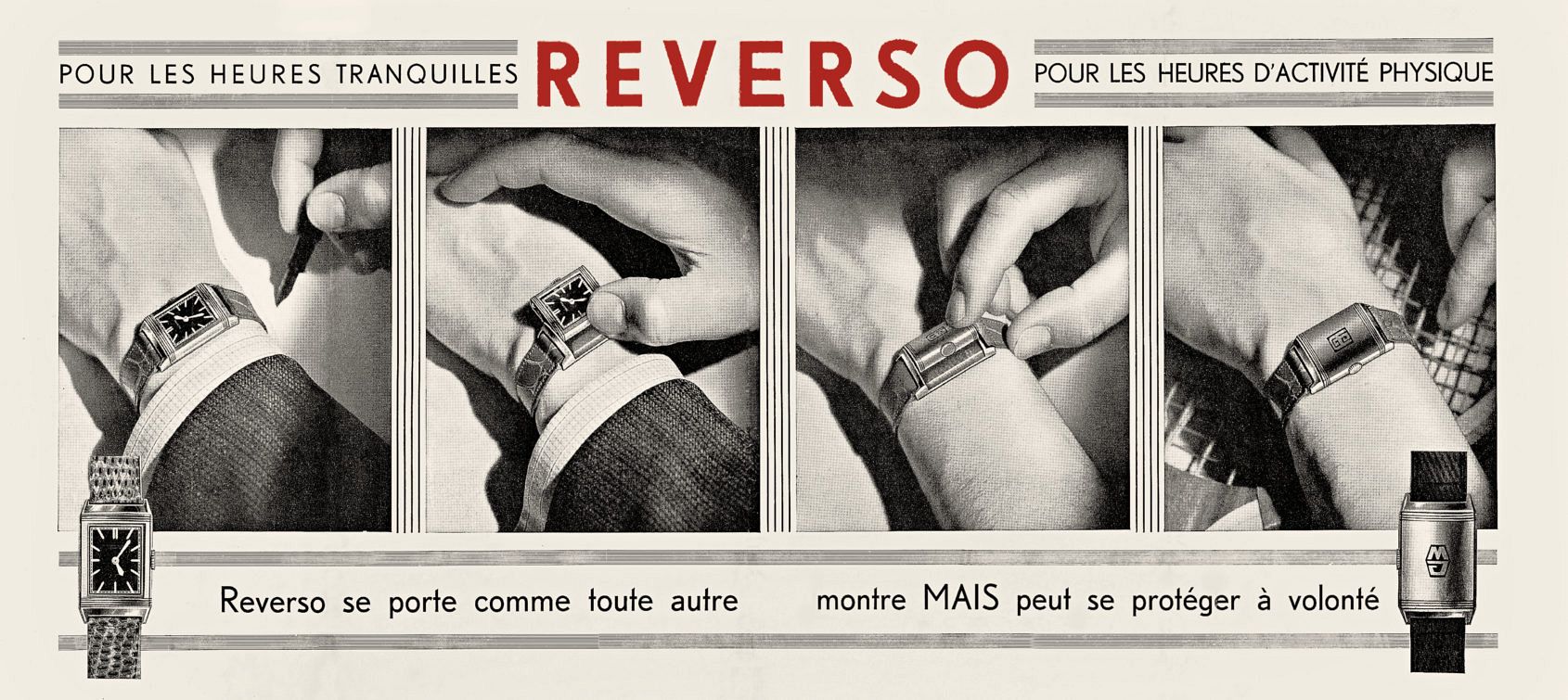 The Reverso has clocked up 90 years as perhaps the most famous wrist-worn rectangle and that's the reason for a beautiful coffee table book being published by JLC, in collaboration with luxury publisher Assouline. In a richly illustrated volume, we can trace the history of one of the most recognisable pieces of Swiss wristwear through history, brought to life by the evocative writing of Nicholas Foulkes.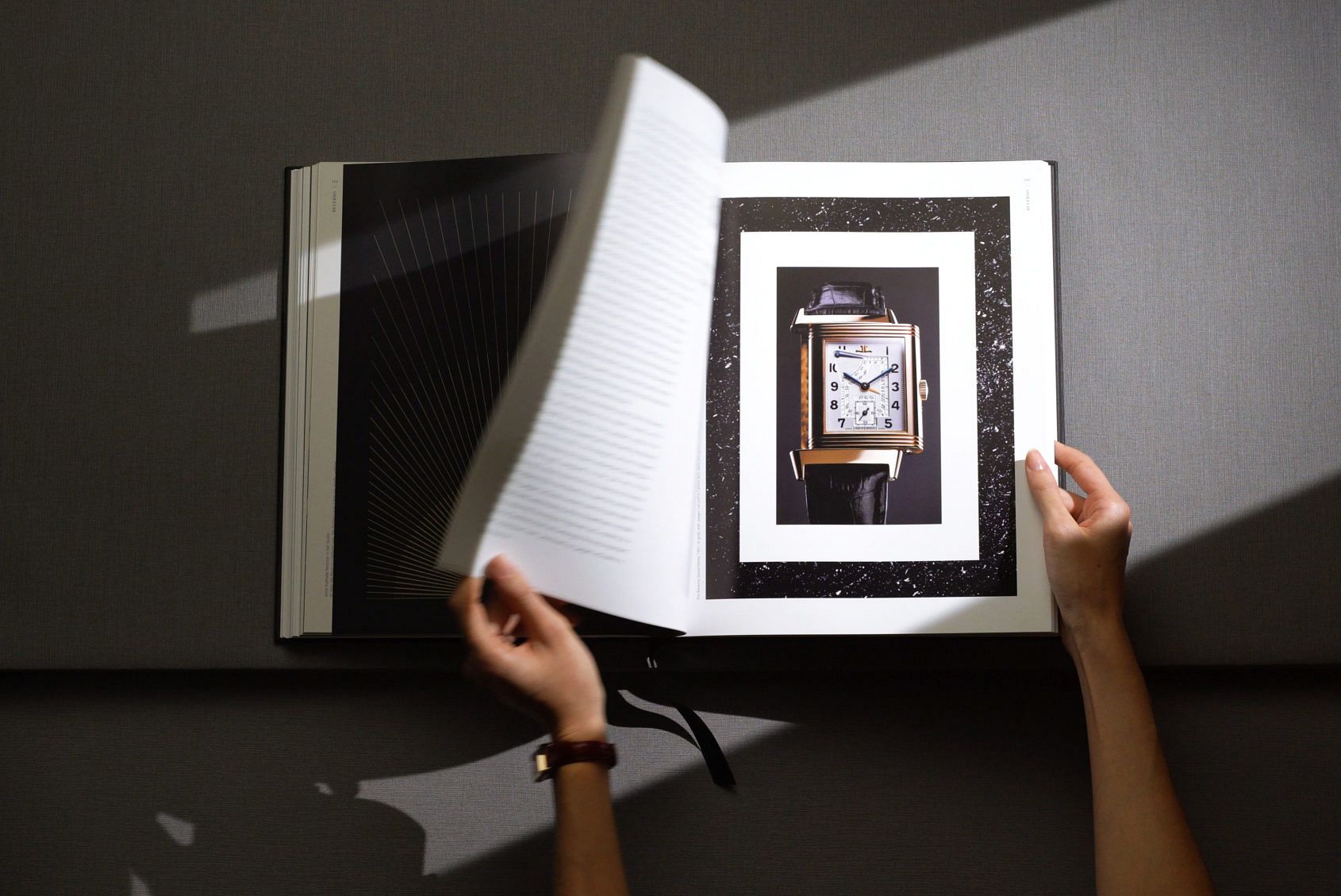 The tangible qualities of print feel particularly joyous in a world of online shopping and "phygital" watch fairs. So get yourself that coffee and immerse yourself in a story starting in 1931 at the height of Art Deco and spanning right up to today's dense portfolio of models.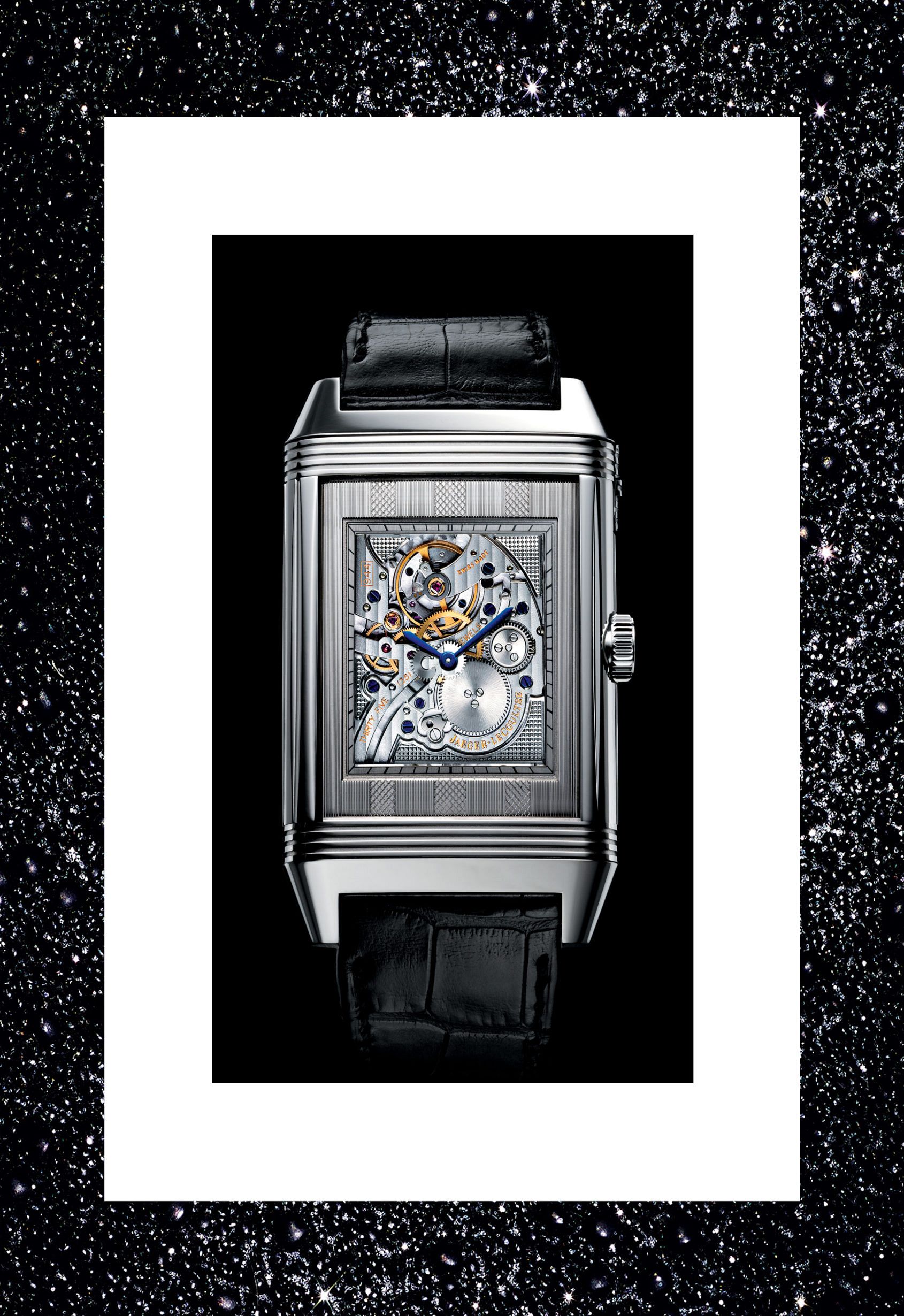 If any rectangular watch deserves the tag "iconic" then it is the Reverso, both as a trendsetter and what seems to be a perfect mix of classicism and sharp formality in a world of circles.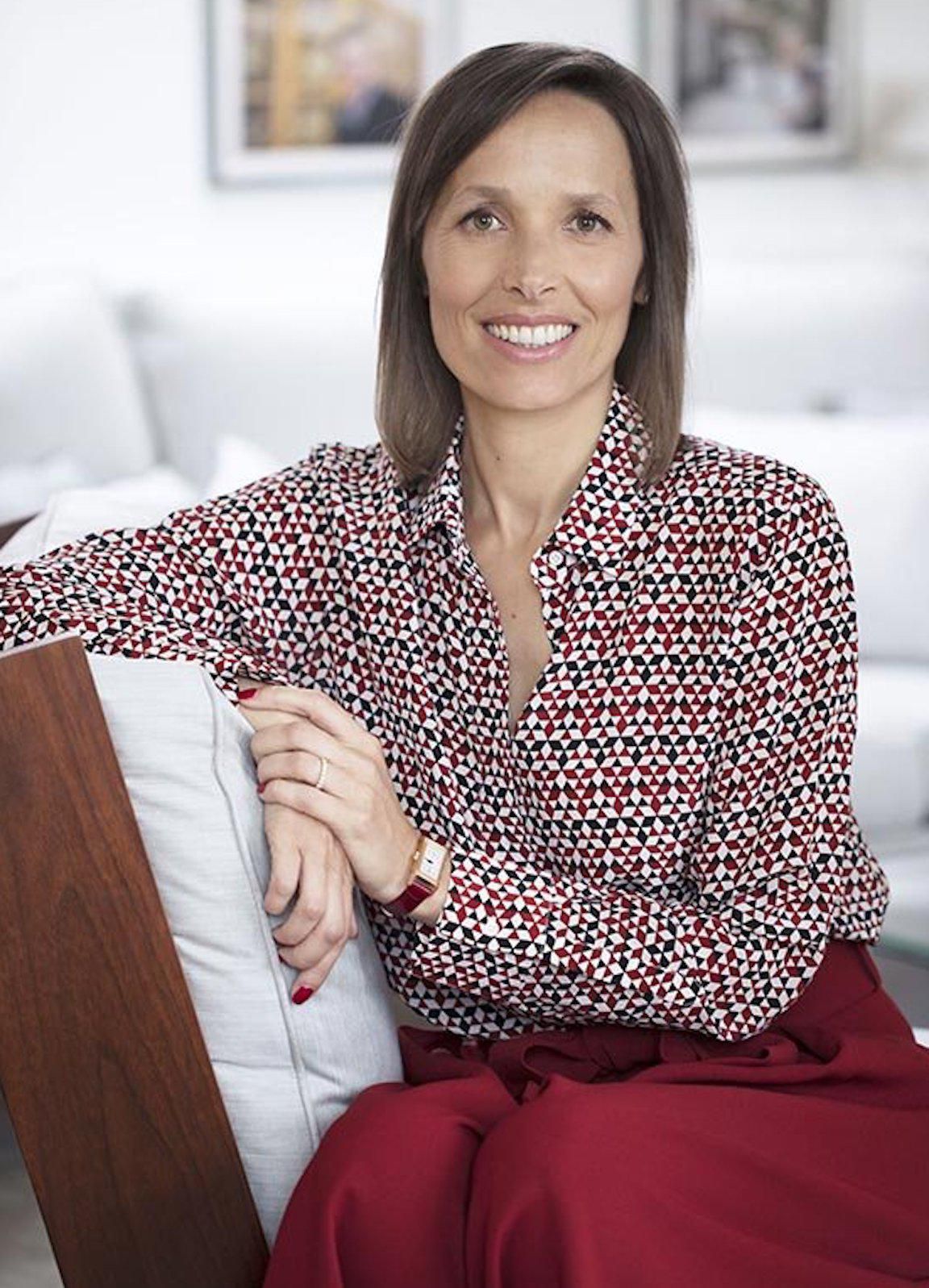 Speaking to Time+Tide in our recent issue of NOW magazine, Jaeger-LeCoultre CEO Catherine Rènier admitted that her favourite piece was the Reverso Tribute Burgundy, on its  hand-sewn Fagiano leather strap: "I love its size, its colour, the spirit it brings to me with Reverso," she said. "Flipping the watch is relaxing for me. I like to flip it and hear that little click. I do it several times a day."  In addition to its other attributes, the Reverso, it seems, also has meditative powers.
The Reverso book will be available on February 21, price $195 USD