Like it or not, the origin story of Blancpain's famous diver is inseparable from that of naval warfare. The development of the original watch was driven by two men, Captain Robert Maloubier and Lieutenant Claude Riffaud, who were in charge of a newly formed French unit, the Combat Swimmers — or Nageurs de Combat. They came up with a list of ideal characteristics for the perfect underwater wristwatch, one suited to their very specific needs. And, in 1953, Blancpain managed to meet these requirements, which came to define the needs of modern dive watches.
To celebrate this legacy, Blancpain has released a limited edition Fifty Fathoms (of 300 pieces). And even though the shape is familiar, the overall effect is far more tactical than we're used to. The 45mm case is steel, with a black dial and bezel. The caseback is solid with a very nice engraving of the Combat Diver Qualification Badge, an anchor flanked by winged seahorses. This detailed caseback means you don't get a look at the 135 automatic movement, which is pacing a silicon balance and 5 days of power thanks to the three barrels. As you'd expect, this watch is good to 300m.
The final subtle touch is the black-on-black '7' on the dial. A tribute to the maximum depth of seven metres that the combat divers could safely swim to using pure oxygen. And while most wearers of this watch likely won't go that deep, it's nice to know that this Blancpain can handle it.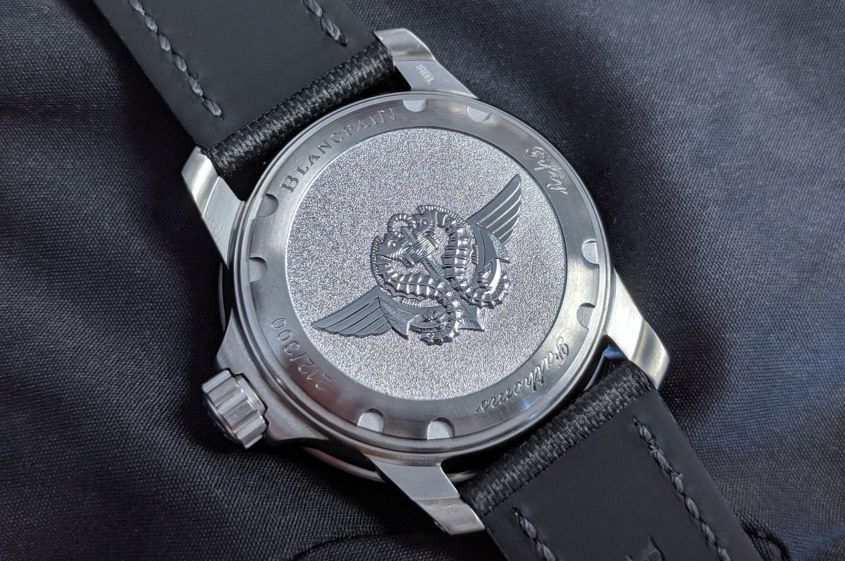 Blancpain Fifty Fathoms 'Nageurs de Combat' price
Blancpain Fifty Fathoms 'Nageurs de Combat', limited to 300 pieces, $19,400 AUD.
[tt_in_content_assets_2]