"Even more style than the titanium" – the black ceramic Bulgari Octo Finissimo explained by its designer
Andrew McUtchen
There is no designer in the watch game like Fabrizio Buonamassa Stigliani. He is sketching, pardon the millennial turn of phrase here, literally all of the time. When he's being interviewed. When he's in a room by himself waiting to be interviewed (I disturbed him in the act as I was early). And, you suspect, when he's having his breakfast at the very break of day.
"Every day of my life I am drawing." That's all well and good, and almost certainly well known by now. But this is not the point of this story. There is another angle on the man that intrigues me, speaking personally. His style. His individuality. So, when he told me in a recent interview that he has been wearing a watch for more than six months straight, I had to better understand why? And which watch was it? Through the process, I learned that evolving the Finissimo from grey to black, and from titanium to ceramic was far more complex a process than it might appear. I was with Bulgari in Shanghai for the launch of more Serpenti Seduttori, a drop-shaped watch case with an extraordinary 'snake scaled' bracelet. It's typical Bulgari watchmaking for women. Sensuous. Sinuous. And genius, in terms of the level of skill required to craft it, as much as a jeweller as a watchmaker. But for now, we are talking about the watch on his wrist. Which just happens to be that same one that has not left it since March.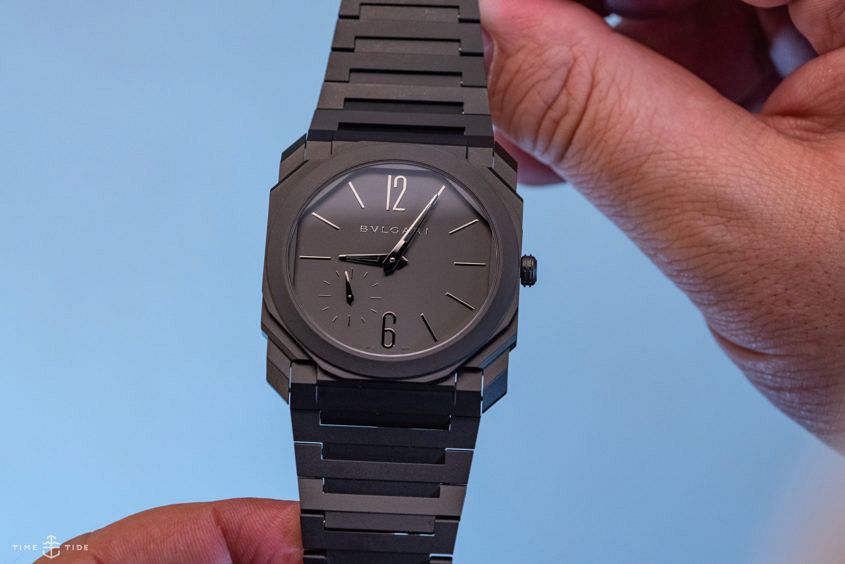 "I am honest with you, this is the watch that I wear every day since Basel this year," he says, taking his black ceramic Octo Finissimo off his wrist. "You see, even more style than a titanium one with black indexes and hands. It's very easy to read.

"Of course I love the titanium one because it was the first, but now I love the ceramic one. Maybe because it's the last and it's a brand new watch. So, what we have is a different case, a different bracelet for the first time. It's heavier than the titanium one. It's more or less 80 grams compared to 68 grams.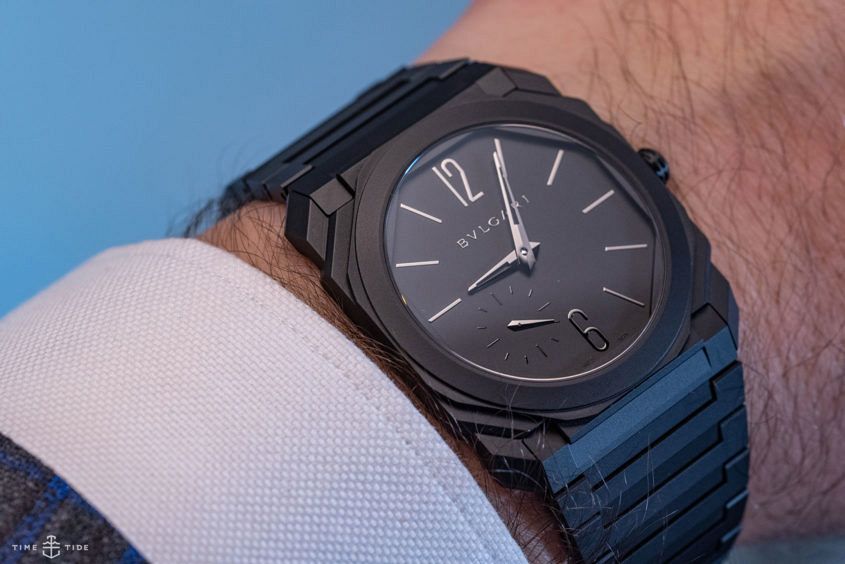 "The issue with ceramic is that it's impossible to make this watch with exactly the same technology and thickness of the titanium one. So we completely redesigned the watch, we completely redesigned the bracelet. That's why I tell you it's a brand new case because it's thicker with different components inside that we cannot screw in directly on the ceramic. The bezel is different. Even the dial is made in ceramics, it was a challenge in a challenge.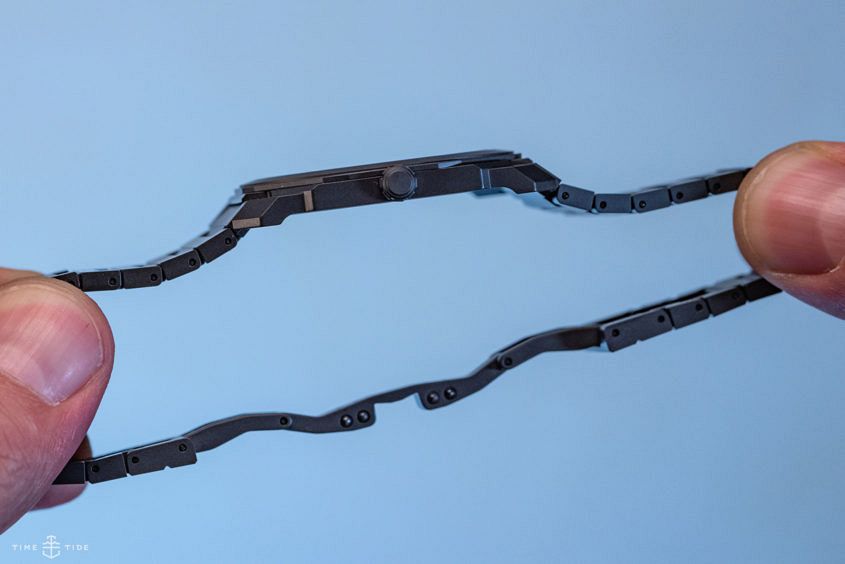 "That's why I love this watch, because as designers we have to play with different materials, different technology and each time that we change one of those two elements, we change completely the way we imagined the product."
Watch our video review of the Bulgari Octo Finissimo in black ceramic here.