Warning: Billie Eilish's custom leopard print Audemars Piguet Royal Oak cannot be unseen…
Nick Kenyon
Young Queen of Cool Billie Eilish is known for her avant-garde fashion sense, firmly cementing oversized hoodies, fluorescent hair and dad sneakers into vogue. The five-time Grammy winner and two-time Guinness World Record holder also has a fondness for jewellery — and lots of it. She'll regularly be snapped with fingers stacked with rings, wrists loaded with bracelets and watches, and a neck almost hidden from sight with boldly themed necklaces. She confirmed her passion for lavishly created jewellery and watches in a recent photoshoot with Kenneth Cappello, where she was spotted wearing a highly unusual Audemars Piguet Royal Oak with matching Cuban link chain and signet ring. A warning for purists: this watch cannot be unseen… (For the rest of us, buckle up, it's wild)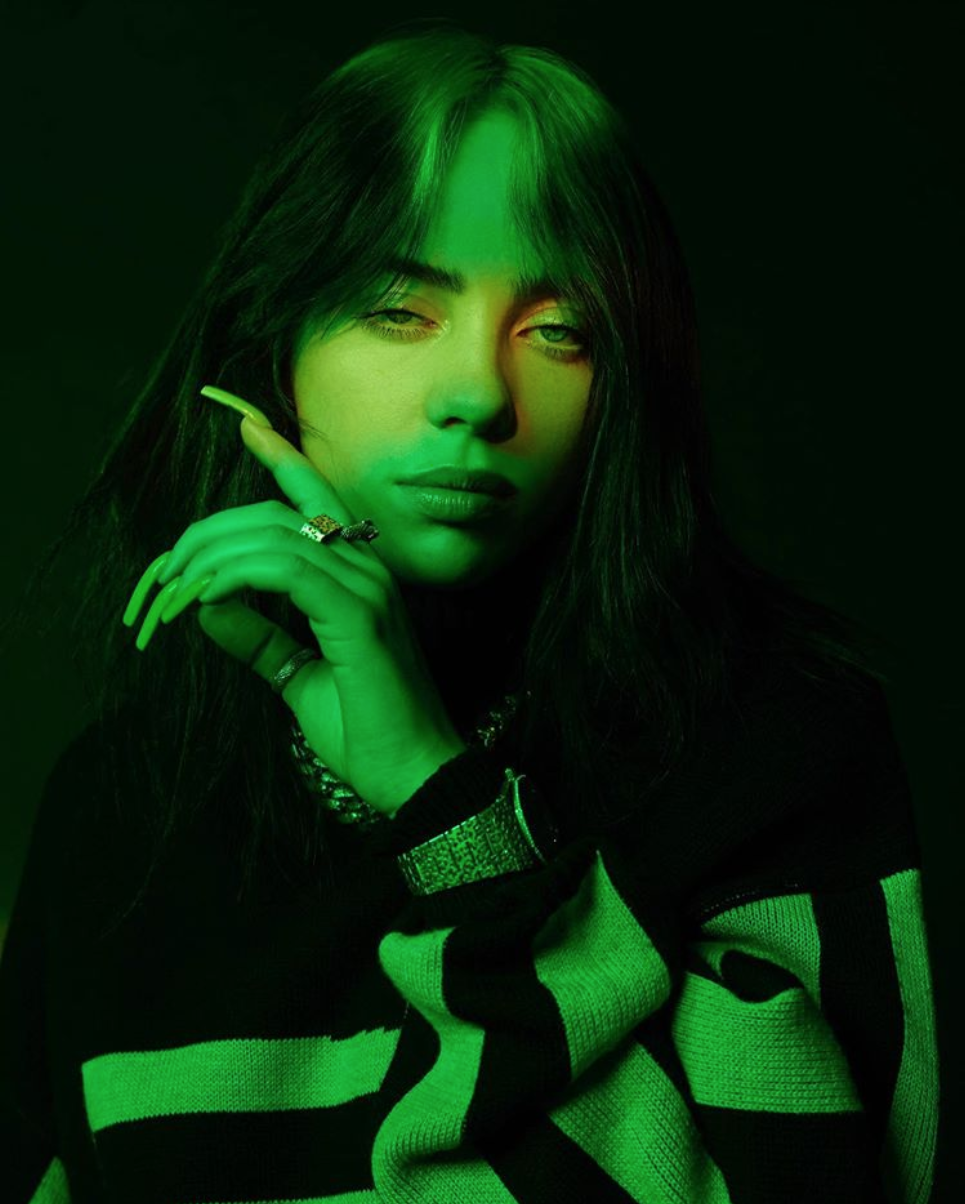 The watch was first revealed as part of a set called the Wild Coat collection at Art Basel Miami Beach, including the Cuban link chain, two rings and a lighter case. Each piece within the set is yellow gold inlaid with rose gold to achieve the different colours of the leopard spots.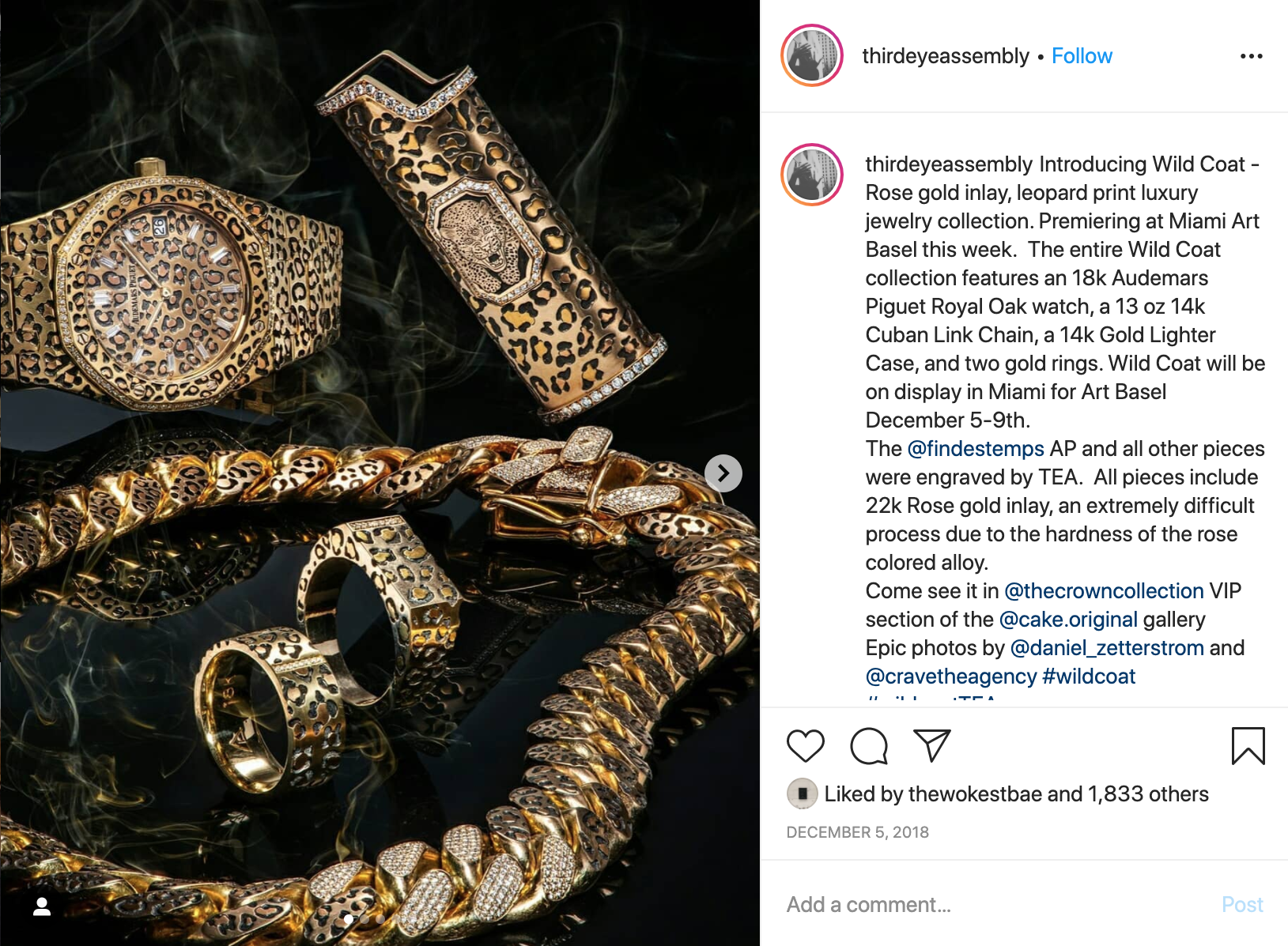 Art Basel Miami Beach is the North American arm of the international art fair that hold shows in Hong Kong and, of course, Basel, Switzerland. It is the same organisation behind the watch trade show Baselworld, which has recently folded. Art Basel Miami Beach is a hotspot for art collectors and celebrities interested in the scene, including rapper Action Bronson who was snapped speaking to the artist behind the impressive Wild Coat collection.
The artist behind this impressive work is jeweller and engraver Buddy Austin, who is a part of Fin Des Temps, the New York City-based engraving collective who are well known for their watch customising work.
His Wild Coat collection was spotted in a few fashion shoots over the last year, and has re-emerged within the inventory of The Crown Collection, who provided it for the Billie Eilish shoot.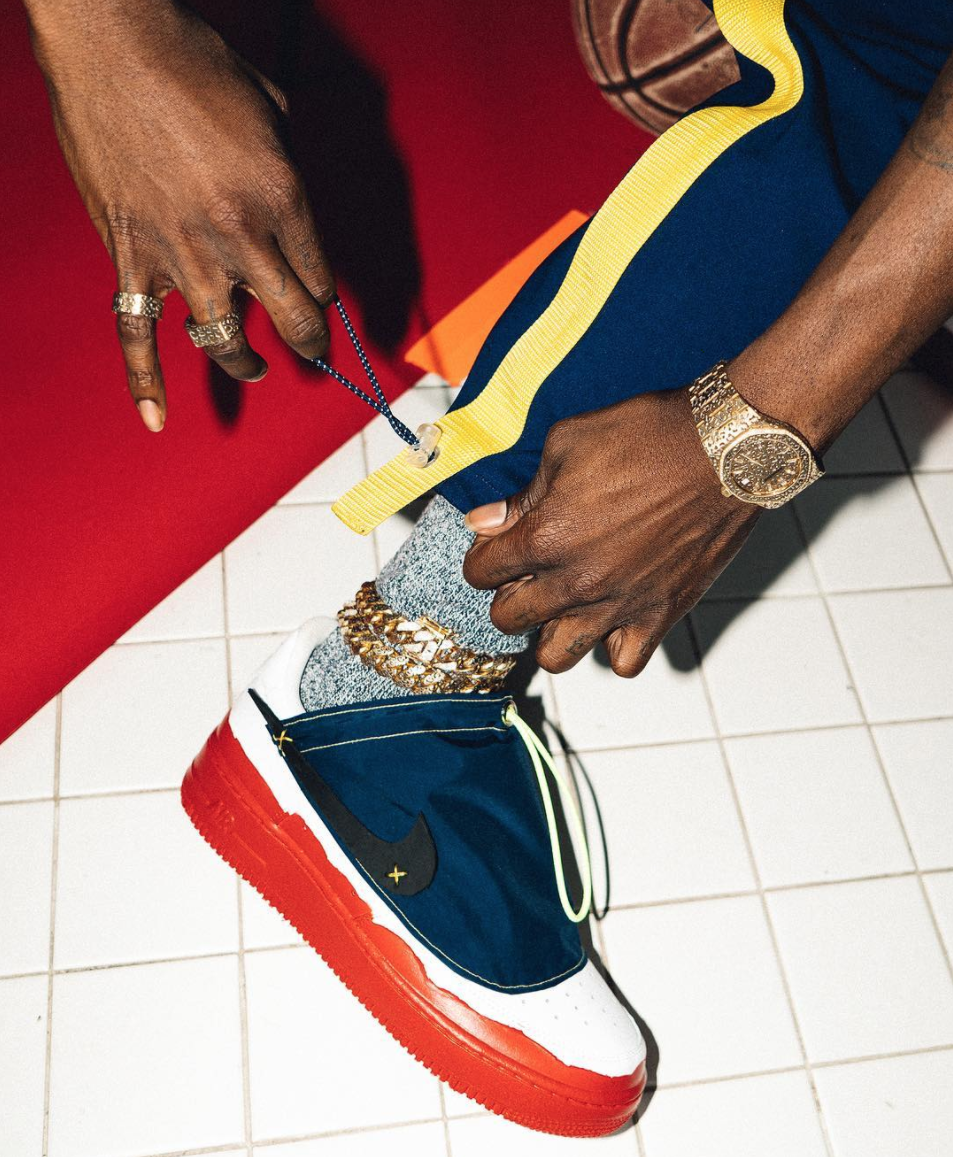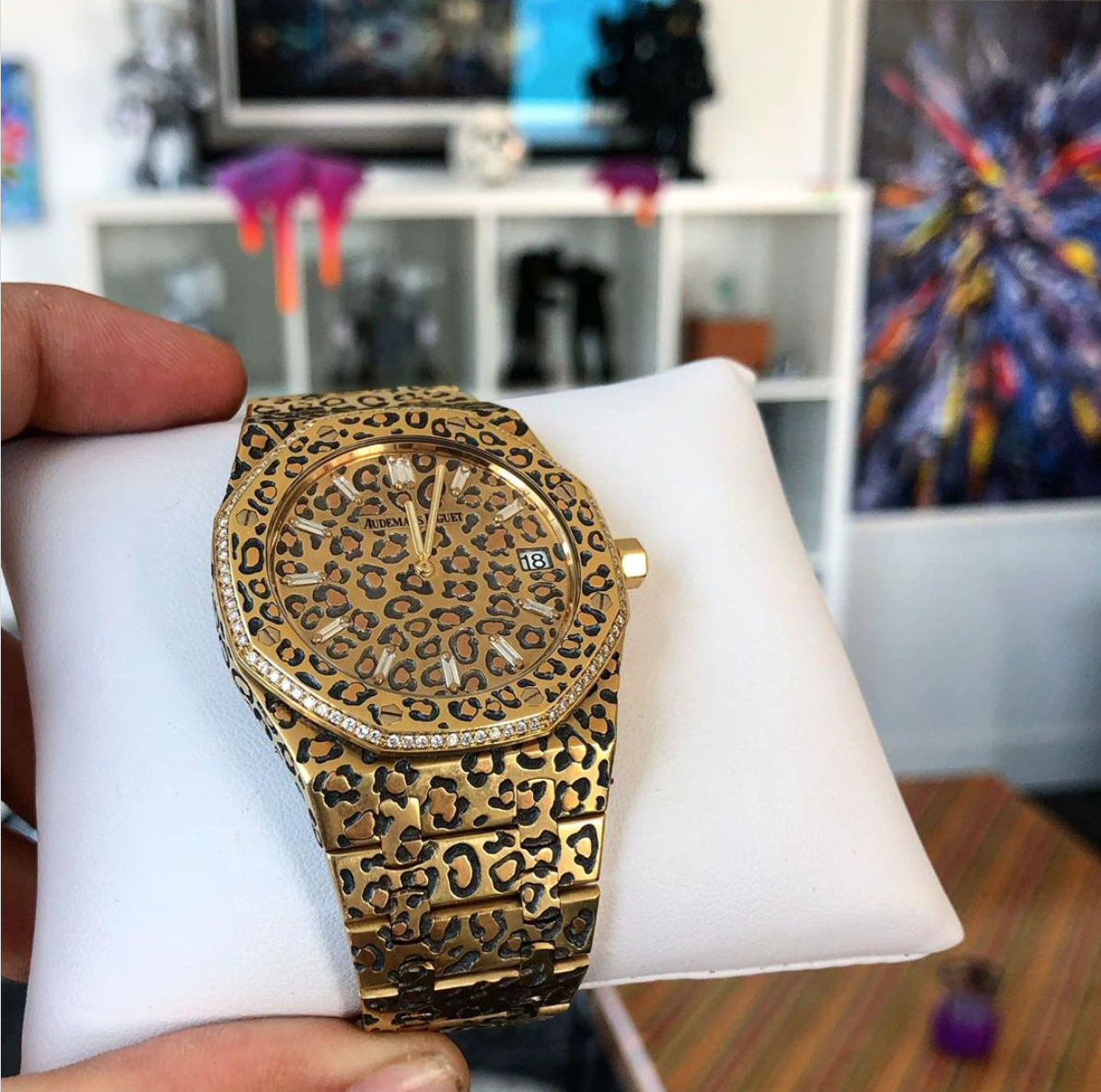 Regardless of how you feel about the aftermarket customisation of watches, it's impossible not to be impressed by the workmanship involved in creating this unique Royal Oak. Set with diamonds around he bezel, and baguette-cut diamonds as hour markers, there has been no holding back in making this one of the most imaginative custom APs we've ever seen.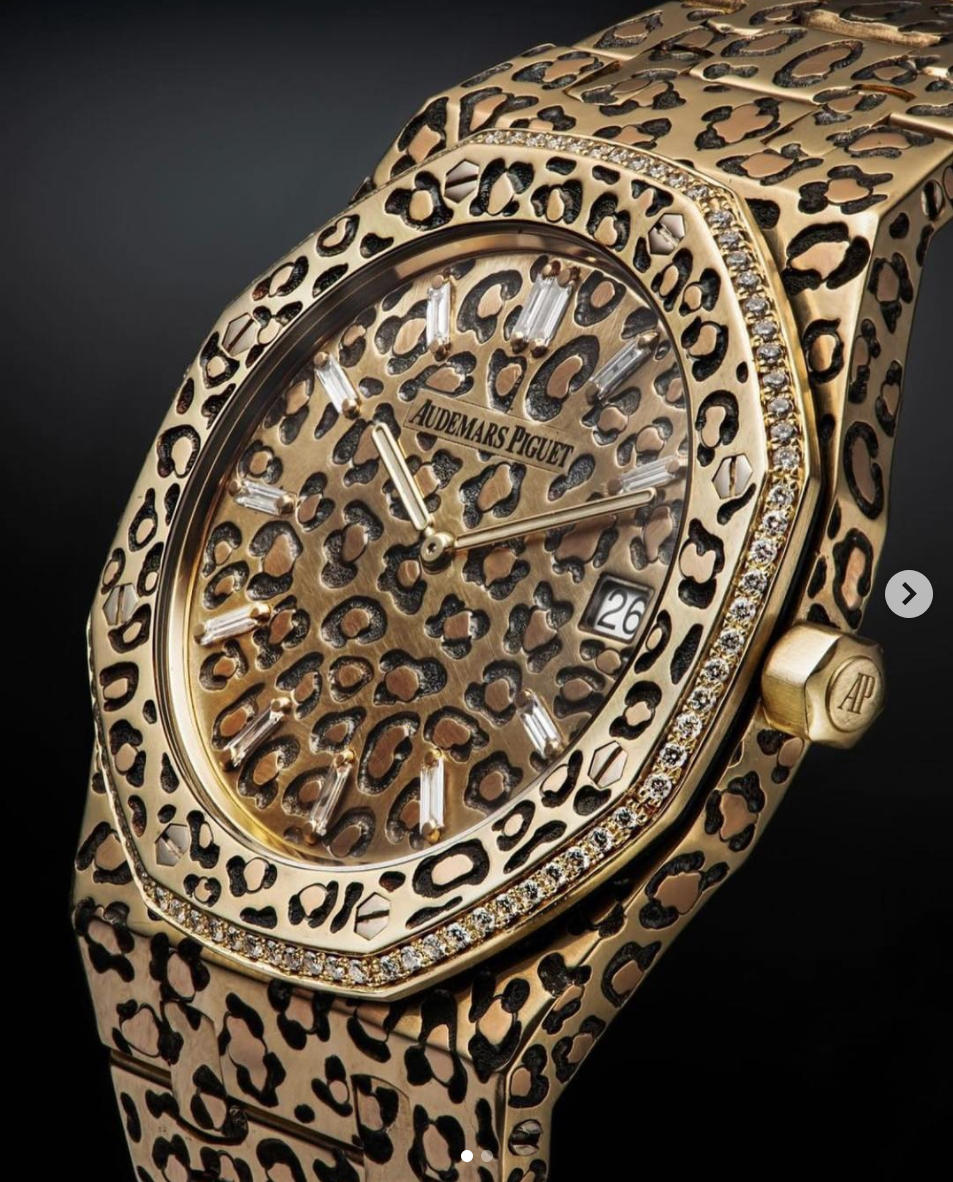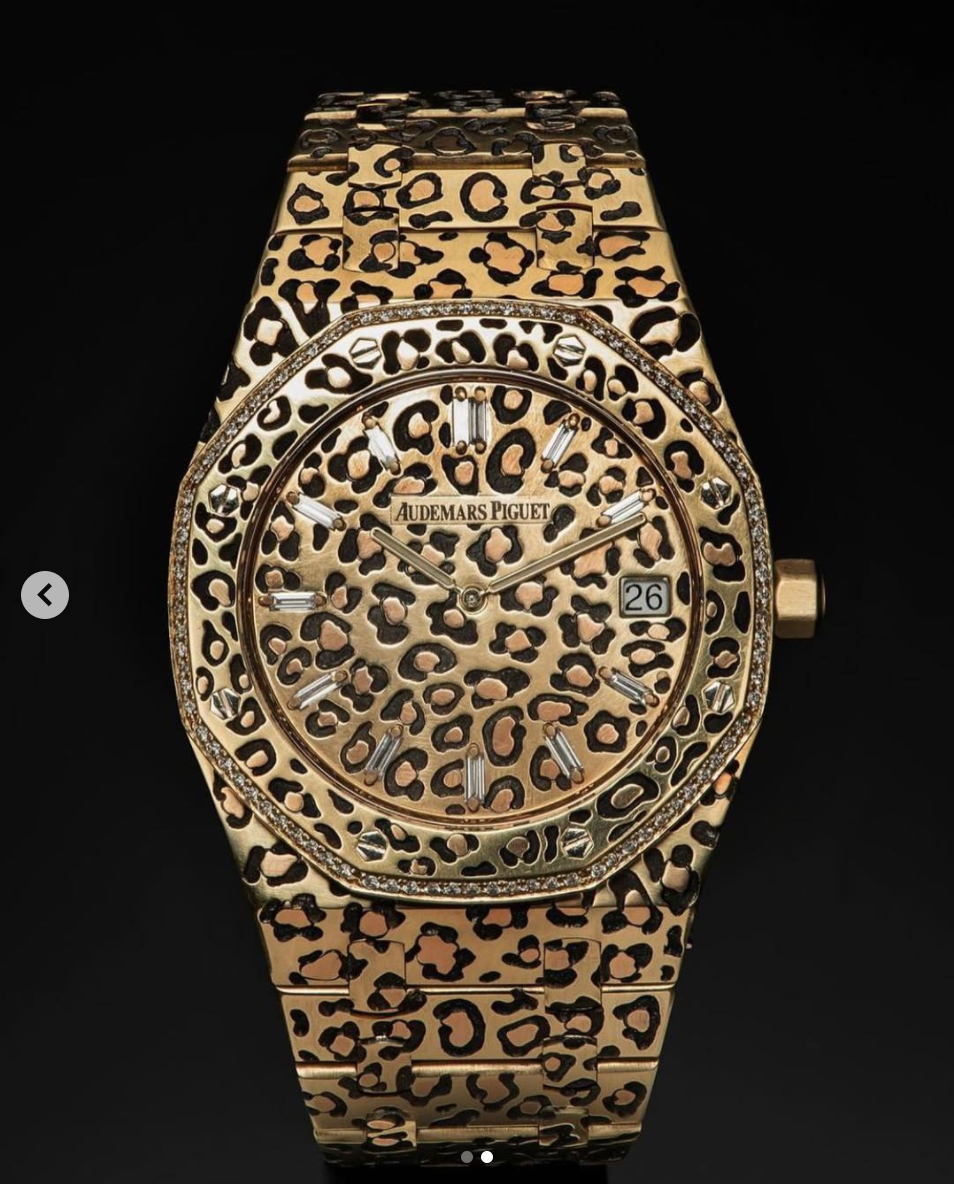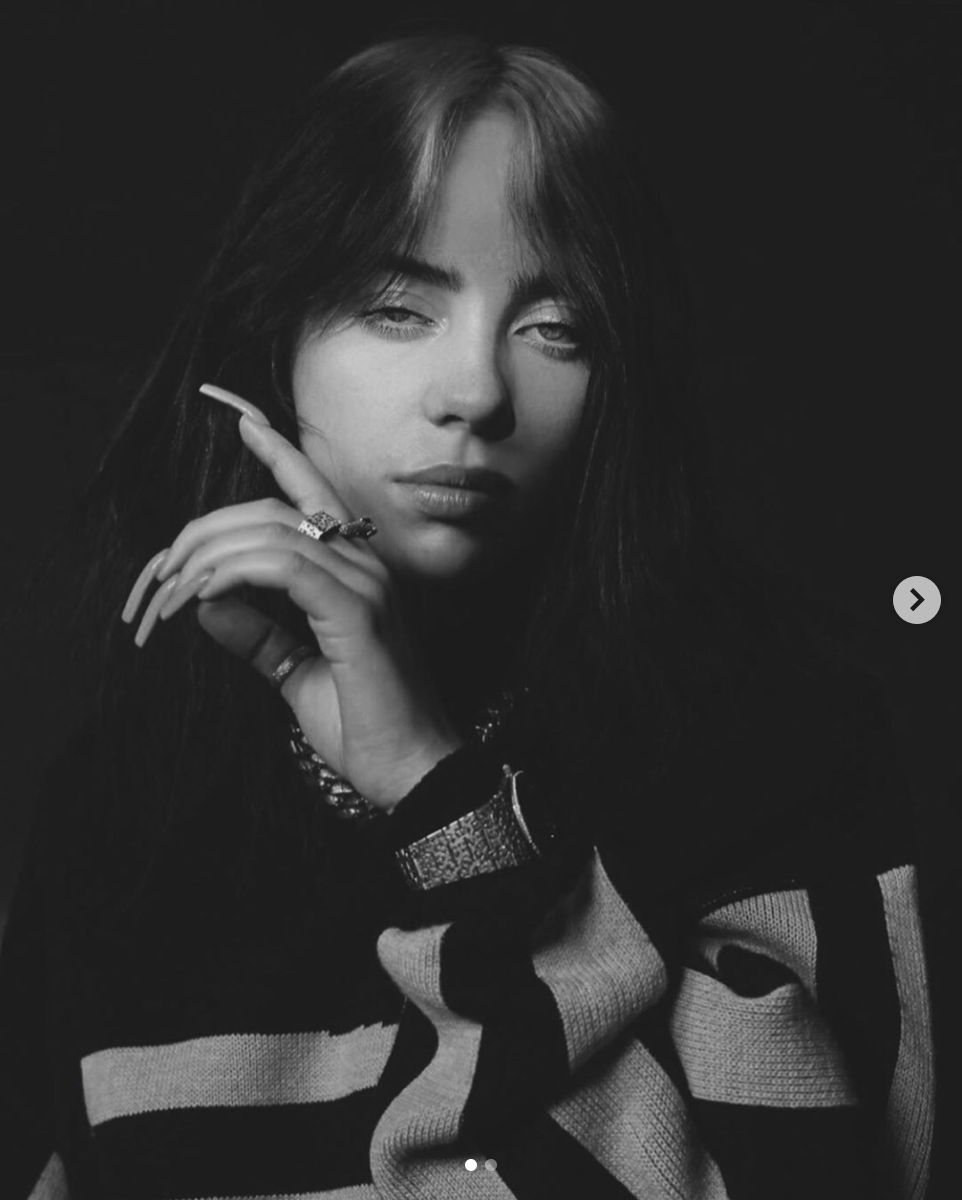 We can only take our hats off to Samantha Burkhart, the stylist behind the Billie Eilish shoot, for picking what is probably the most Billie Eilish Royal Oak on planet earth for her to wear.