Ever since it was unveiled at Baselworld way back in 2012 (Fun fact: Andrew's first Basel!), Tudor's extensive and diverse range of Black Bays have represented some of the best value-for-money propositions on the market. Genuinely, every time anyone asks me what watch they should buy for around $5000 AUD, the answer is always the same – Tudor. Black. Bay.
Trouble is, even though the formidable, heritage-inspired dive watch has only been around for a mere eight years, it has already gone through myriad changes and spawned several different models. So, we thought we'd take a look back at some of the most important iterations of the moniker, and give a ruling as to which one we think is currently the king.
Tudor Heritage Black Bay Ref.7922R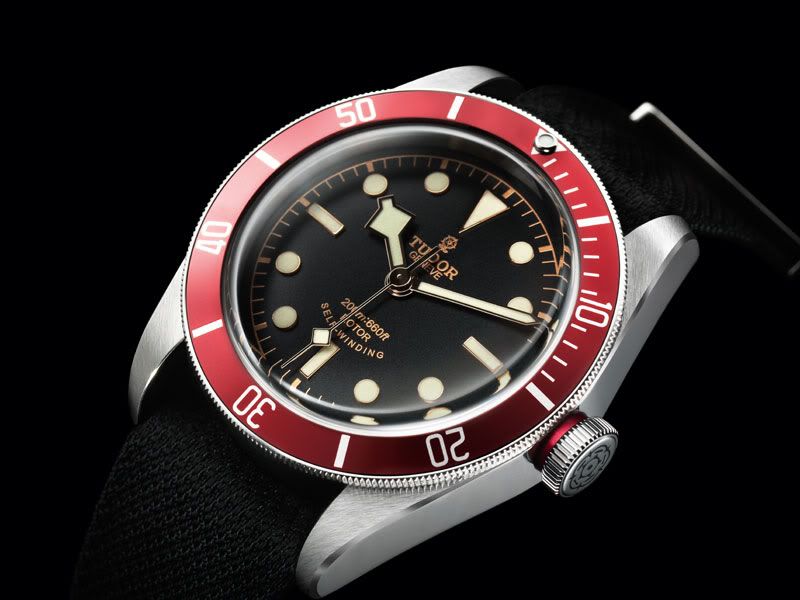 Here it is: genesis. The beginning of a legend. Styled to pay homage to the Ref.7922 Tudor Submariner of 1954, the Heritage Black Bay was immediately met with praise by the watch media and community alike. The burgundy bezel, gilt dial, small Tudor rose, and even the curved "self-winding" font on the dial, clearly marked this watch out as a winner. In fact, the watch was such a hit that it won the "Revival Prize" at GPHG a year after it was first released, the first of many GPHG gongs over the years since. The early watches featured a modified ETA 2824 movement, and today are commonly referred to as "smileys". They can still be had for less than $4000, and time has not dimmed its warm, heritage charm.
Tudor Heritage Black Bay Black Ref.79220N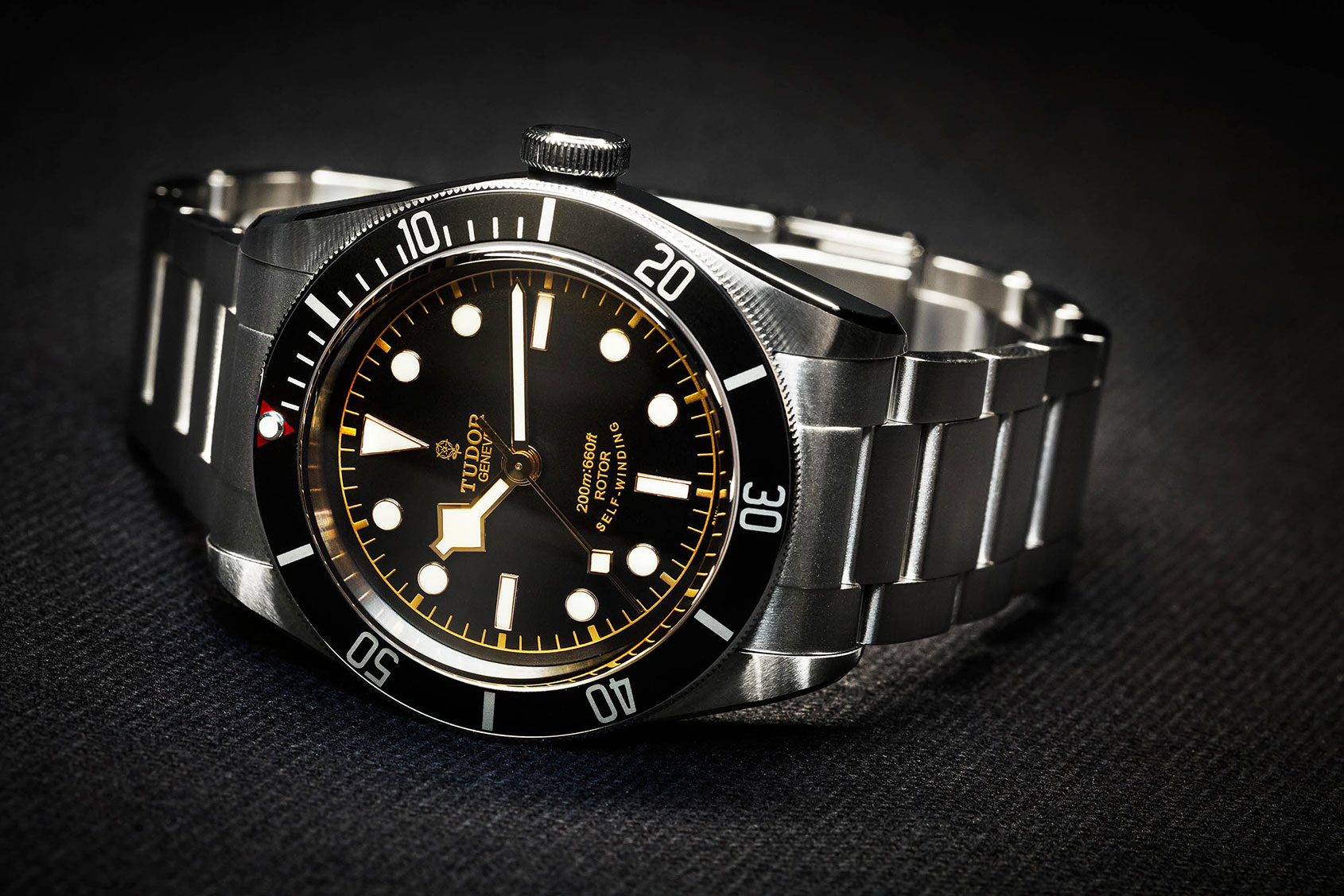 Unveiled three years later, at Baselworld 2015, the next big step in the retro dive watch's life was the introduction of the Black Bay Black. This is the watch that everyone had been waiting for. No coloured bezels, just a plain black model that looked an awful lot like Reference 7923/001 made for Only Watch 2014, which was released a year earlier.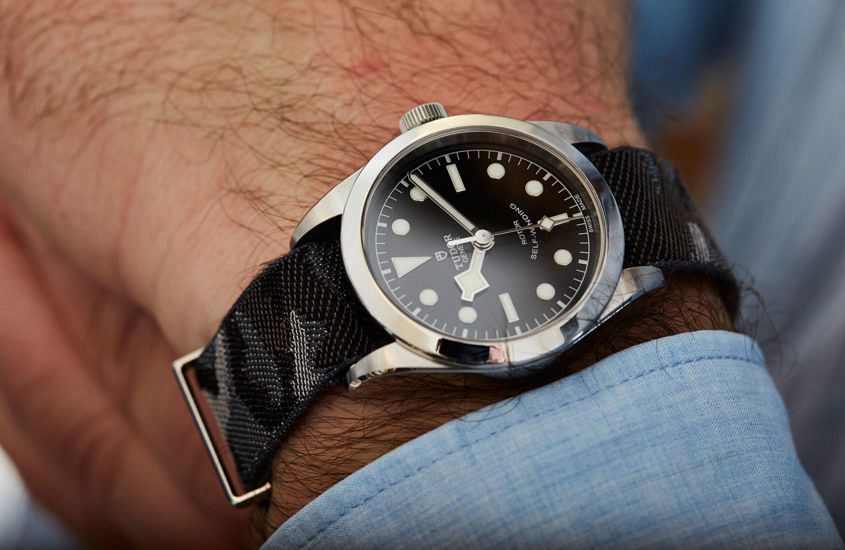 Finally, there was a model that could offer a real, viable and cost-effective alternative to the Black Bay's older cousin, the Rolex Submariner. The ETA movement remained, as did the iconic Tudor rose motif and curved "self-winding" text. As with the burgundy iteration, this watch is still out there at reasonable prices on the secondhand market, and it's got the potential to be highly sought-after in the future.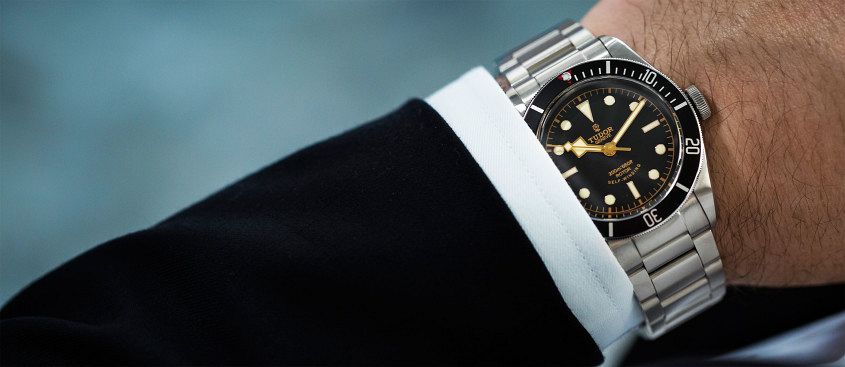 Tudor Heritage Black Bay Bronze Ref.M79250BM
This watch was a shock to the system like no other. Not only was it a bespoke 43mm case hewn from bronze, but Tudor had also decided to eschew the modified ETA 2824 movement from all Heritage Black Bays in favour of a completely bespoke, in-house movement, the Calibre MT5601 and MT5602. This self-winding manufacture masterpiece offered up no less than 70 hours of power reserve and chronometer certification. That's more power reserve than the Rolex Submariner, and in my first-hand experience, it is more accurate than the Subby, too, which is just absurd. The Black Bay Burgundy may have been genesis, but the Black Bay Bronze is when things started to get very, very interesting…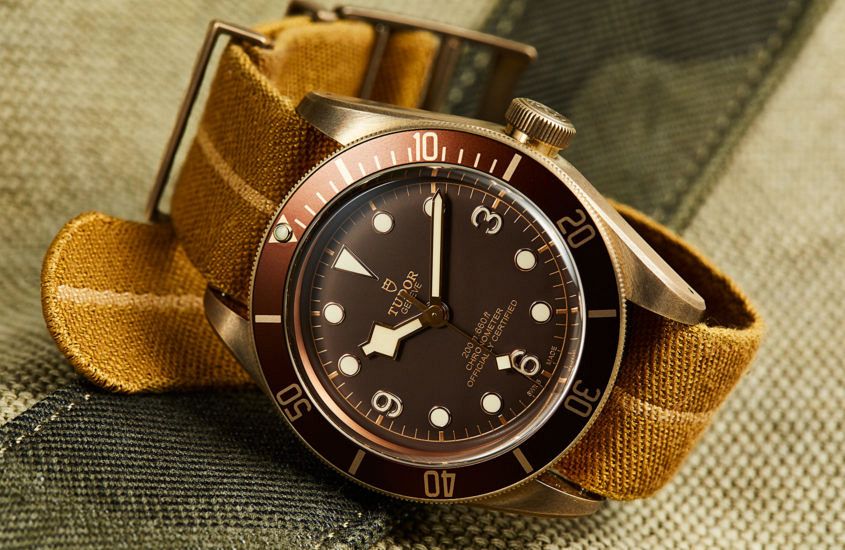 Tudor Heritage Black Bay Dark Ref.M79230DK
Unveiled a day after its bronze counterpart, the Tudor Black Bay Dark was another provocative timepiece that sent tremors through the world of watchmaking. The PVD-coated stainless steel case and bracelet were a stygian symphony the likes of which we hadn't seen from Tudor before. It's still a great-looking watch to this day, and we're particularly fond of the "200m: 600ft" text and centring triangle of the unidirectional rotating bezel being coloured red – this timepiece just looks totally bad-ass. Also like its Bronze brethren, the Dark scored a manufacture movement, the Calibre MT5602. This in-house workhorse provided the exact same performance as the MT5601 found in the Bronze, which, once again, is impressive, especially when you consider that even when specc'd with the conforming bracelet, this blacked-out marvel costs just $6320 AUD.
Tudor Heritage Black Bay 36 Ref.M79500
Also unveiled at the same time as the Bronze and Dark Black Bay, this completely new variant was another big surprise from the Geneva outfit. As the name would suggest, this novel stainless steel three-hander measures in at 36mm across, and for those looking for a vintage-inspired, explorer-esque timepiece that won't break the bank, it doesn't get much better than this. The Black Bay 36 also utilises the modified ETA 2824 movement that had been axed from the larger dive variants of the watch, so the cost has been kept down markedly – on bracelet it retails for just $4000 AUD.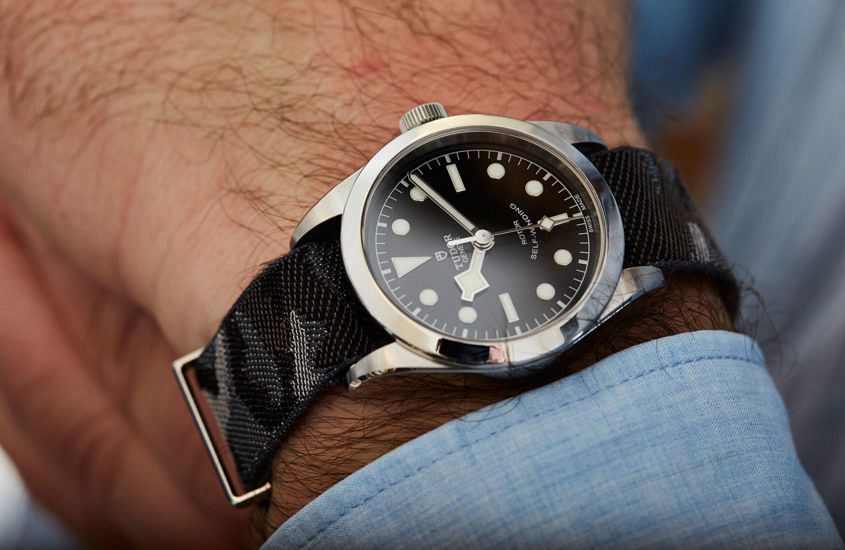 Tudor Black Bay Steel Ref. M79730

This was one that we definitely didn't see coming until it was dropped on our digital doorstep back in March 2017. The Black Bay Steel is such a good-looking device, and though all the different examples of the models are heritage-inspired, to us, this iteration feels like the most old school. We love the concentrically brushed stainless steel bezel – it looks awesome.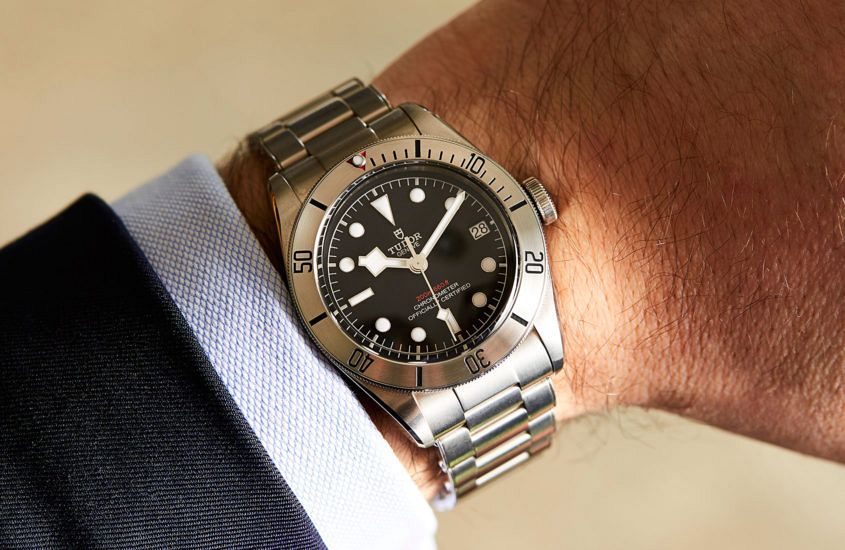 It's also worth mentioning that this was the first designation to score a date complication, and, with it, another new in-house movement, Calibre MT5612. Unlike the Tudor Submariners that came before it, there's no Cyclops over the date aperture of any of the Black Bays; the window remains small and unassuming. That feels like a bit of a missed opportunity to us. Who doesn't like a big ol' piece of magnified glass on their timepiece?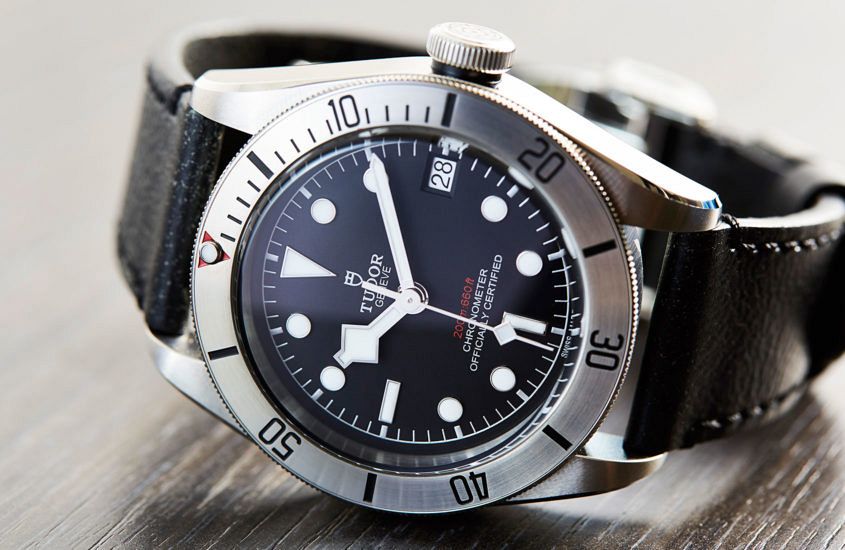 Tudor Black Bay S&G Ref.M79733N
2017 also saw the introduction of the first Black Bay to feature precious metal – the Tudor Black Bay S&G. Available with either a black or champagne gold dial, the S&G blends brushed stainless steel with brushed yellow gold to create a timepiece that presents a unique offering within the range. However, it ain't all solid gold – while the bezel and the end links are, the links on the bracelet are essentially gold-capped. This isn't a deal breaker though, far from it. And if you can see past the semi-precious deception, we reckon this is one of the nicer-looking Black Bays ever made. And just like its steely brethren, this S&G also scored a date window and the manufacture Calibre MT5612.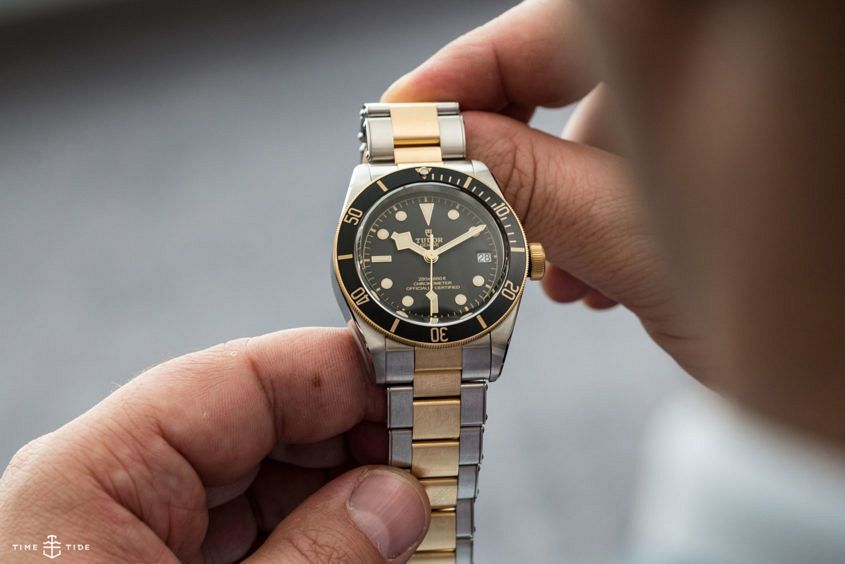 Tudor Black Bay Chrono Ref.M79350
The third and final addition to the Black Bay range for 2017 was the polarising Black Bay Chrono. There are lots of talking points regarding this chronograph, some good, some less so. First and foremost, the movement, the Calibre MT5813, was co-developed with Breitling, as part of a deal between the two watchmakers that would see the sharing of a couple of movements across the two brands. The new Calibre featured self-winding, a column-wheel chronograph complication and, most impressively, maintained the 70 hours of power reserve and chronometer certification that the rest of the in-house Black Bays enjoyed. It was still also rated to being water resistant to 200 metres, which is no mean feat. Be in no doubt, this is A LOT of watch for the money. It isn't perfect, though. As I alluded to earlier, there is one thing that niggles us quite a bit. It's a thick watch … we mean really thick, like two Cs thicc. If you can get past the girth, though, not many watches can come close to offering what this timepiece does, especially for the money.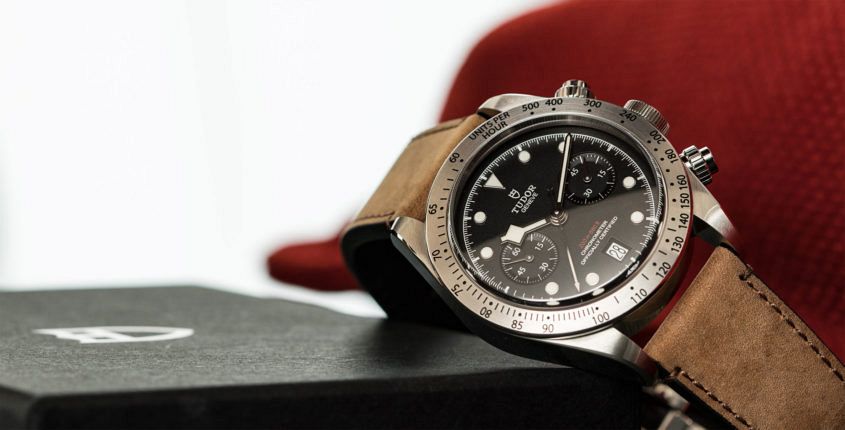 Tudor Black Bay Fifty-Eight Ref.M79030N

Tudor's 2018 showing at Baselworld brought with it two of the most talked about timepieces of the entire watch fair. The first was this – the Black Bay Fifty-Eight. This lovely, lissom timepiece sent media tongues a-wagging when it was dropped. The big, big talking point was that this Black Bay, unlike the rest of the vintage-themed diver line-up, measured in at just 39mm across and significantly slimmer (12mm), too. This was a huge move from the watchmaker, and it showed that they listened to their customers. Since the Black Bay's inception, some enthusiasts opined that it was just too big and too thick. The Fifty-Eight fixed those two problems with such aplomb that, to this day, it's still the hardest Tudor to purchase at retail, with waiting lists stretching into the years rather than months. We could wax lyrical about this watch for days, but all you really need to know is that Tudor essentially created a timepiece that is more Submariner than the current Rolex Submariner.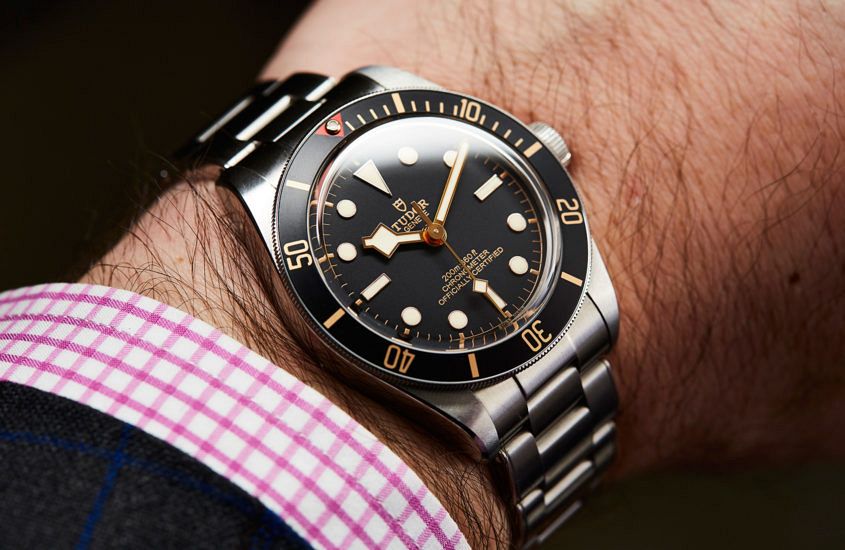 Tudor Black Bay GMT Ref.M79830RB

The second showstopper of Tudor's 2018 novelties was the prolific Black Bay GMT. This red and blue rock star almost instantly garnered the nickname "Diet Pepsi", thanks to it looking very similar to Rolex's GMT-Master II 126710BLRO, which, of course, has the long held colloquialism, "Pepsi". Its name may well be Diet Pepsi, but Tudor weren't holding anything back with this timepiece – you're getting the full-fat experience: manufacture self-winding movement, 70 hours of power reserve, GMT complication and chronometer certification. Oh, and, of course, 200 metres of water resistance (which is 100 metres more than the Rolex). And you're getting all this technicality, good looks and provenance for a fraction of the cost of Black Bay's Big Crown counterpart. Game, Set, Pepsi.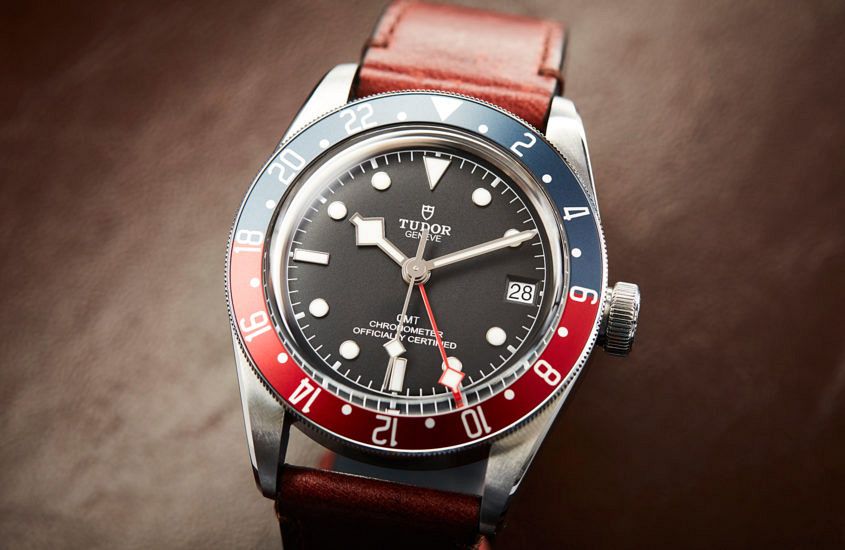 Tudor Black Bay P01 Ref.M70150
Ahh. Oh dear. A "Challenge Prize" winner at the GPHG in 2019, and a mighty challenge for this author to get behind. Sorry, P01.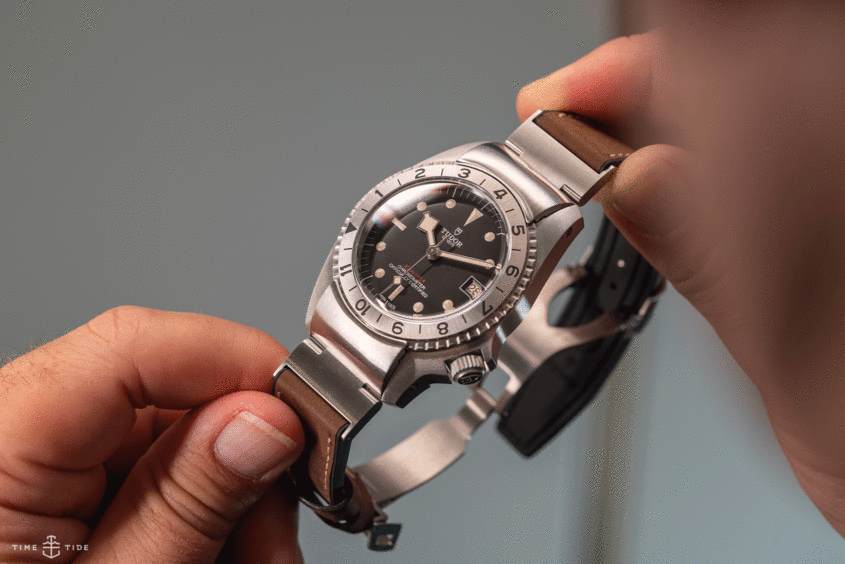 The Verdict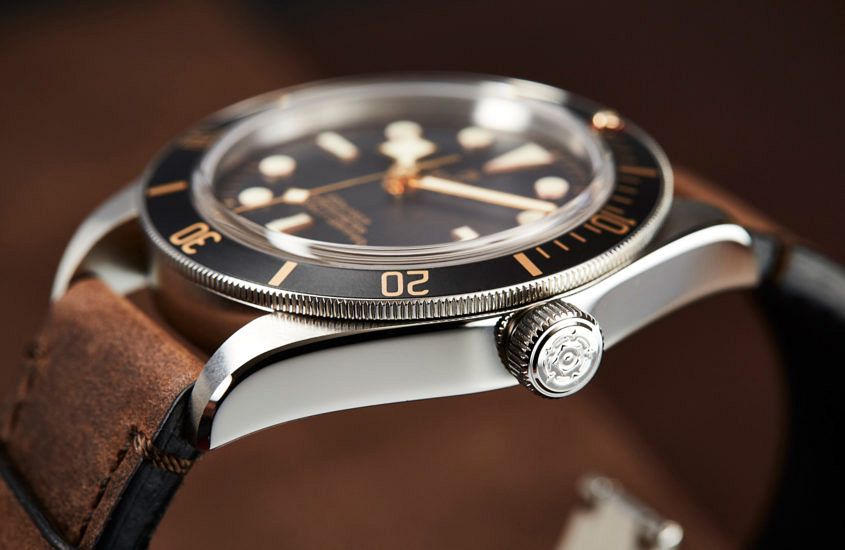 Almost all of Tudor's Black Bay range are wonderful, and we haven't even covered all of them in this list … don't even get us started on the limited editions! However, as most of you reading can probably tell, there's a clear winner in Tudor's current Black Bay range – the Tudor Black Bay Fifty-Eight.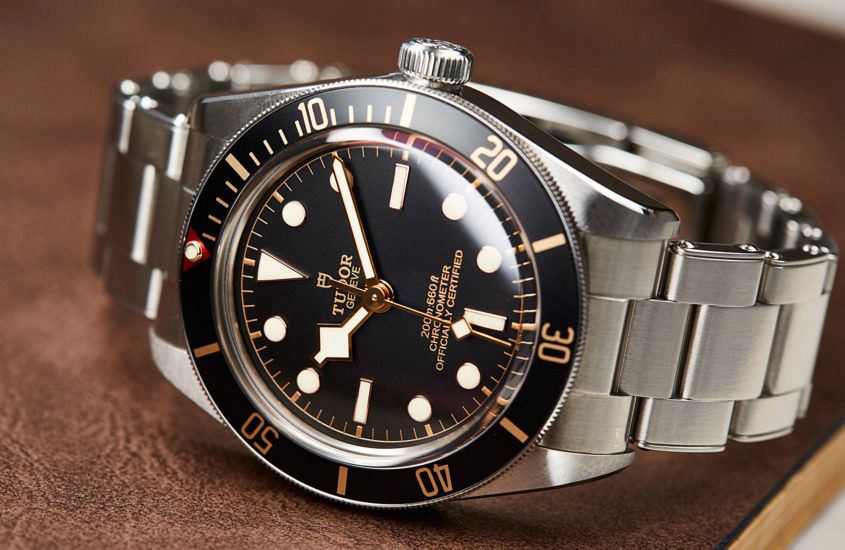 It is a brilliant watch for a multitude of reasons, and we're calling it — this is the best new watch that money can buy right now. Well done, Tudor … and, please, we all yearn for more examples in the 39mm case, so just make them already.