6 of the best smart watches released in 2020, including Timex, Hublot and Bausele
James Robinson
Most watch enthusiasts are guilty of – at one point or another – scoffing at the advent of the smart watch, confident that they would be a fad. And more confident still that they would never appeal to one with a love for 'real' watches. But that hasn't been the case for most. Whether you like it or not, smart watches are here to stay, and they're only getting better with time. And while the last 12 months has most definitely spawned several undesirable things, there have been some great new additions to the intelligent, battery-powered fraternity, so we thought we'd take a look.
Hublot Big Bang e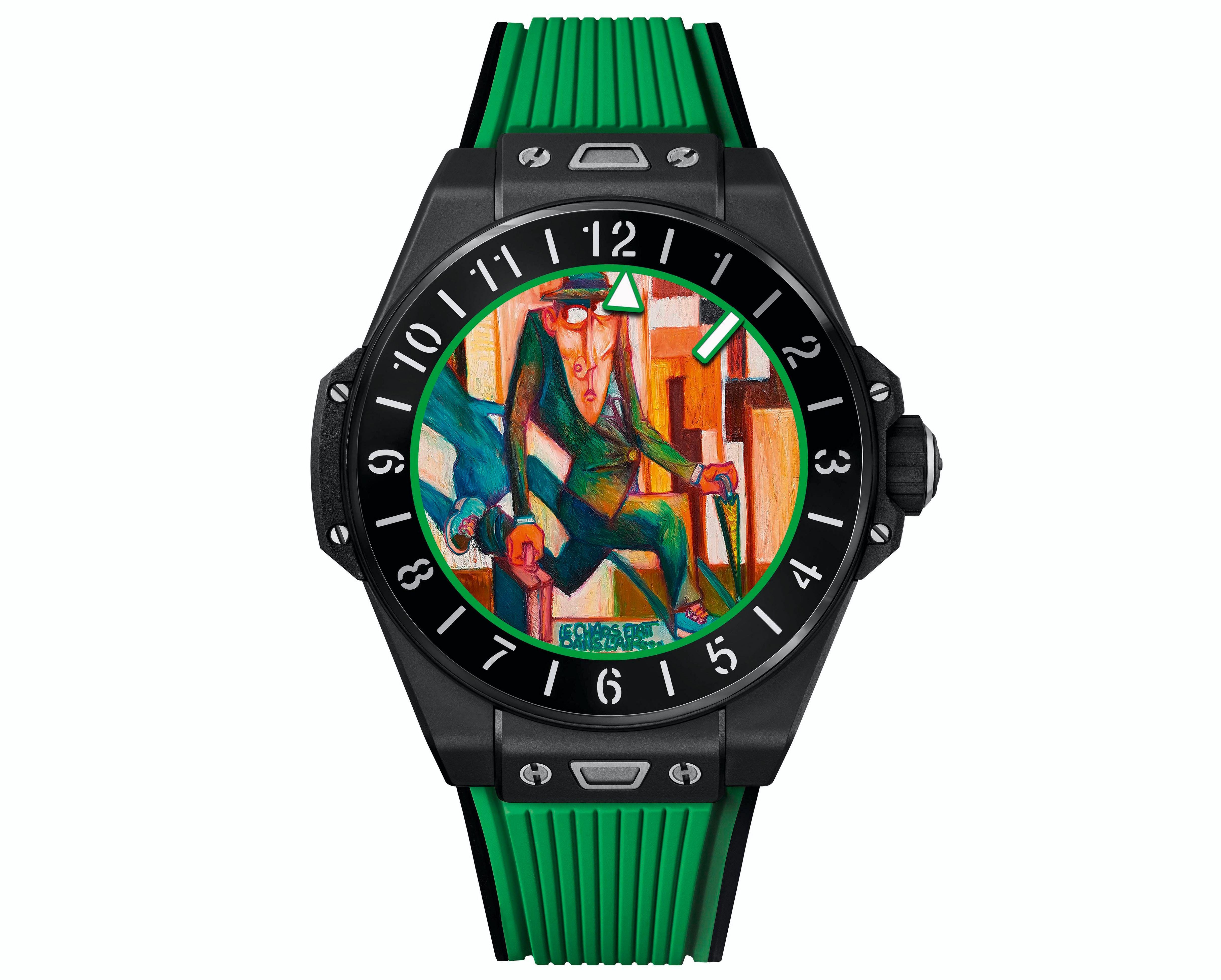 Hublot surprised a fair few folks in the horological community when, a little over a month ago, they unveiled their second soirée into the smart watch arena. The Big Bang e utilises the standard Big Bang 42mm's case design, and it's curious and novel to see an existing mechanical watch's case fitted with a pixelated screen and lithium battery. In essence, it's kind of like when a carmaker fits an electric motor into an older model … and we're not mad. From $8100 AUD.
Apple Watch Series 5
The mac-daddy of all smart watches, there isn't much to say that hasn't already been said about Apple's latest timepiece, the Series 5. Without wanting to get too caught up in it, all I'll say is, it's as good as you've heard, and proof positive that Apple are not resting on their laurels from series to series. Deputy Editor Nick Kenyon wore one for several months last year, including while running the 2019 Melbourne Marathon, and he sings its praises higher than any other horological enthusiast I know. From $695 AUD.
Bausele Vintage 2.0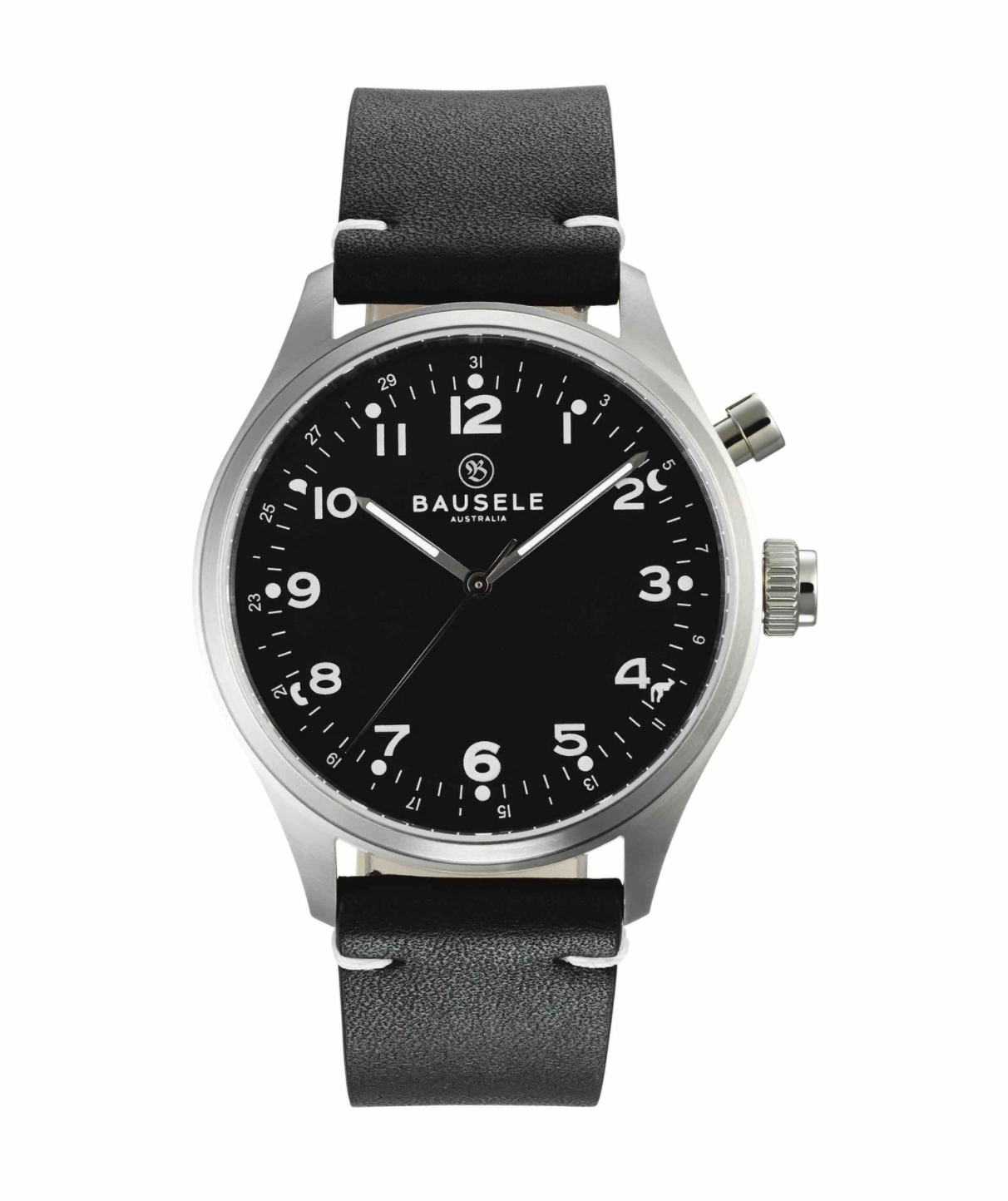 Australia's first luxury microbrand watchmaker recently unveiled their first-ever smart watch – the Vintage 2.0 … and it doesn't look like a smart watch at all. What the? Bausele has been very clever indeed with their first venture into the ever-growing segment of battery-powered wristwatch intelligentsia. This ain't your average smart watch. The stainless steel case measures just 40mm across and 11mm thick, for example — not the regular sort of dimensions of a timepiece that can track steps, send notifications or connect via Bluetooth to your phone.
The dial also presents as resoundingly analogue, doing without a pixelated screen or a backlit display. Instead, Bausele has retained classic Arabic numerals, a slim polished handset and liberal applications of a bright green lume. And unlike other smart watches, the Vintage 2.0 is relatively friendly on the wallet, with prices starting at just $750 AUD.
TAG Heuer Connected Generation 3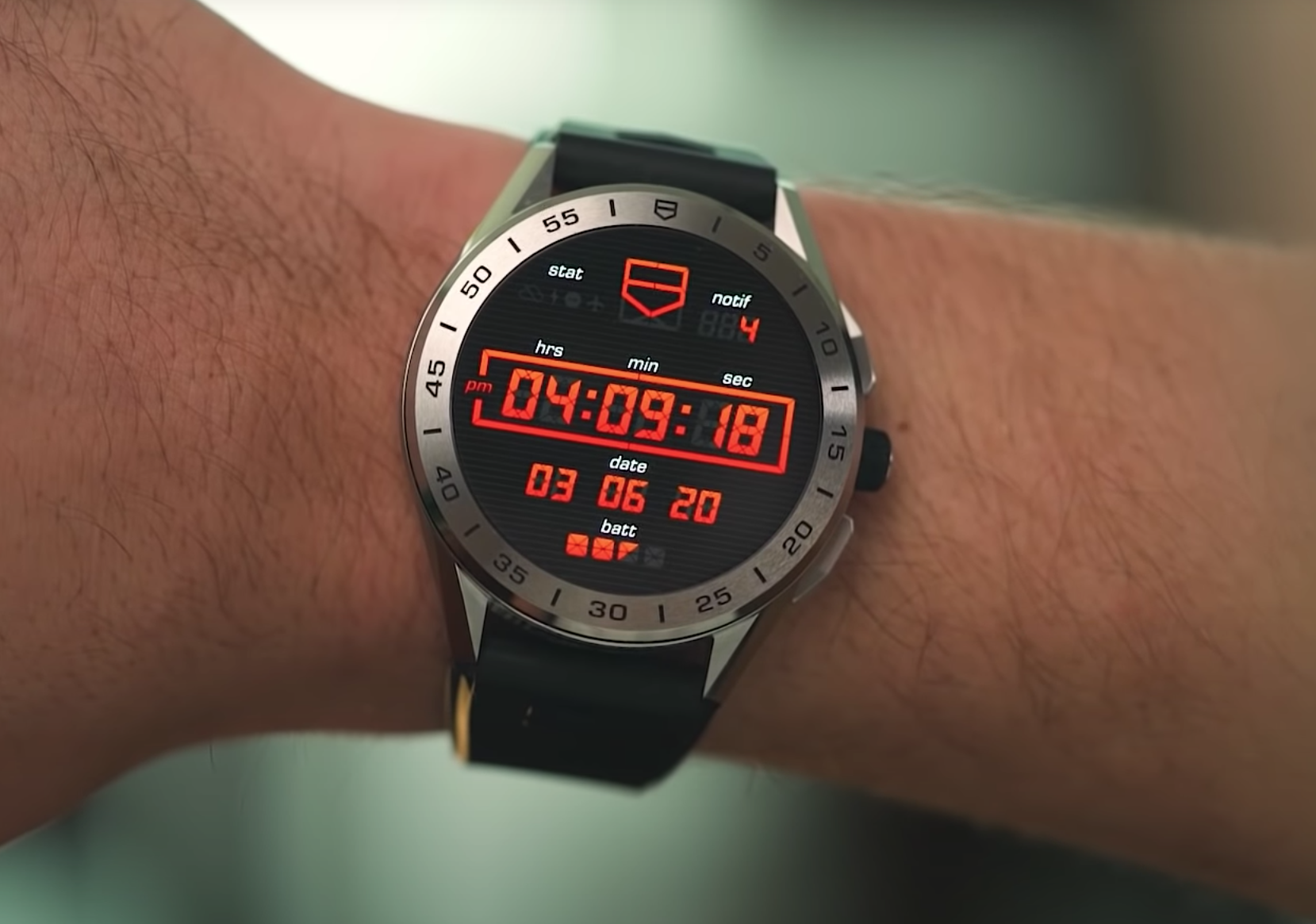 If the abovementioned Bausele is kind of a smart watch, the TAG Heuer Connected Gen 3 is Elon Musk. TAG have worked tirelessly to make their latest smart watch not only a luxury item that may attract more traditional watch enthusiasts, but also one of the best outright smart watches in the game. Period. The La Chaux-de-Fonds outfit partnered up with Californian tech mega giant Google to help them make the Connected Gen 3 … and you can tell. From $2600 AUD.
Timex Metropolitan S 36mm
Timex, of late, has been quite enthusiastic with their creative license, and there's no getting around it – this Metropolitan S 36mm has us thinking the American watchmaker had a chat with H. Moser & Cie.'s legal department before pulling the trigger on its unveiling. But, for a fraction of the price ($179 USD) of *cough* other smart watches out there, you're getting quite a lot of bang for buck. We're talking two weeks of power reserve, sleep tracking, inbuilt GPS, an optical heart rate sensor, notifications, a solid metal construction and a scratch-resistant Gorilla Glass™ lens. Need we say more?
Nixon Mission
If you're the type of individual who likes tucking the tips of your ears into the bottom of your flat cap, getting pitted chasing the ultimate wave, or exclusively wearing board shorts and Havaianas, this is the smart watch for you. Called the Mission, Nixon has thrown a veritable kitchen sink's worth of features at their wavy smart watch, with features including Wear OS by Google, real water resistance rated at 100 metres, instant surf notifications via the Surfline app and much more. Cowabunga. From $249 AUD.