His & Hers: 4 of the best couples watches money can buy, including Audemars Piguet, Omega and TAG Heuer
James Robinson
Recently, a reader from the Land of the Free dropped us a line asking if we could help with a conundrum he'd been having. You see, this lovely fellow and his wife are soon to celebrate their 20th wedding anniversary, and he wants to purchase a matching his and hers set of timepieces to mark the occasion. Trouble is, there are so many options to choose from; he doesn't know where to start. So, we thought we'd lend a hand. Alex, these are four of the watches you should be keeping an eye out for.
Rolex Datejust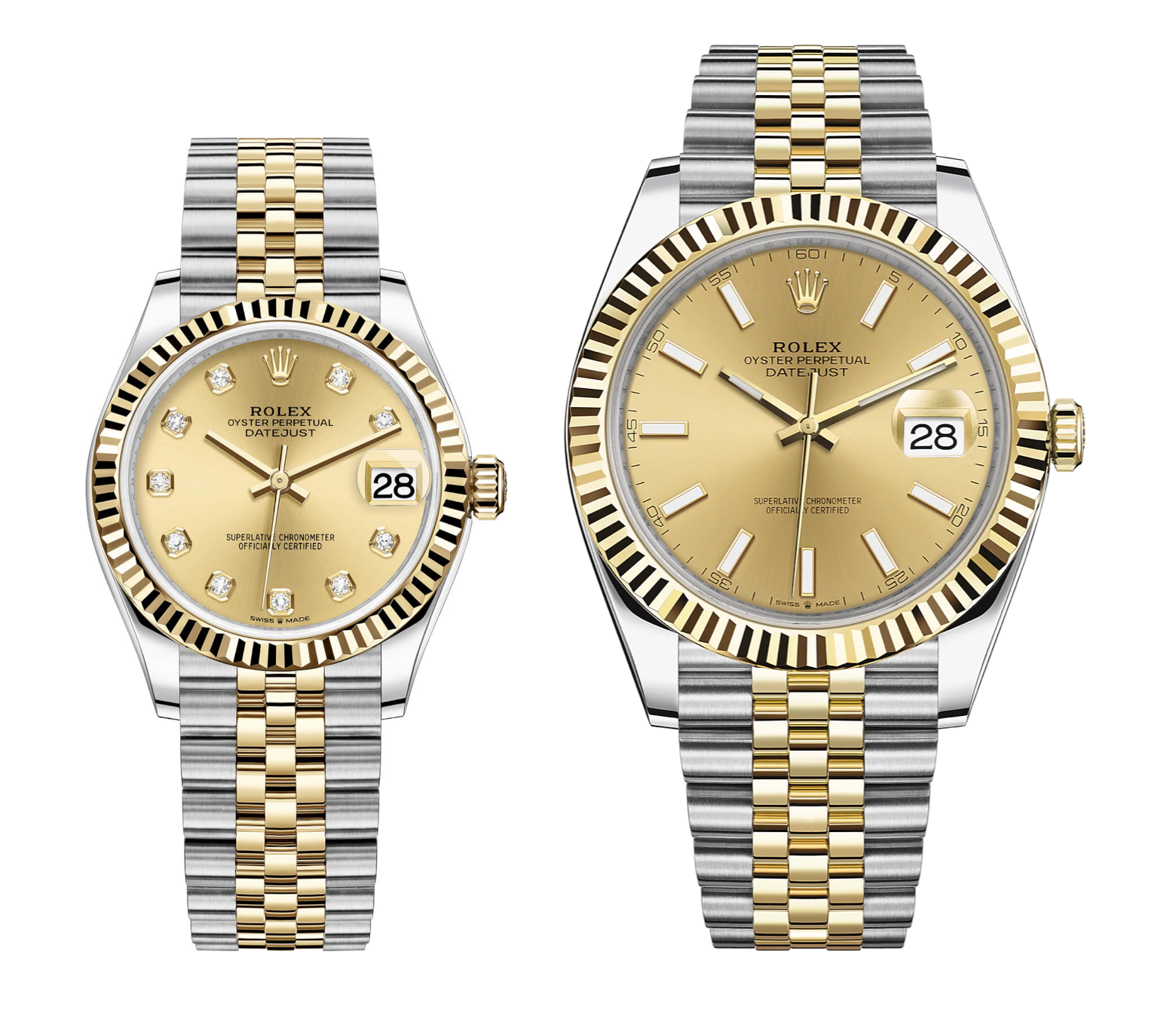 Perhaps the most important Rolex ever created, the Datejust is a true icon of horology, and pretty much every wristwatch you see today owes the humble DJ a debt of gratitude. Why? Well, when the iconic moniker was unveiled way back in 1945, it was the first wristwatch in the world to come equipped with a self-changing date complication. That may not sound profound by today's standards, but at the time, it was a huge leap forward, and it's a characteristic that can be found on almost all timepieces today. History lesson aside, the Datejust is just a plain brilliant watch – gorgeous proportions, chronometer certified self-winding movement, 100 metres of water resistance, brilliant versatility … it's got the lot. And it can be had in a number of different sizes and precious metal configurations, which means it's potentially perfect as a his and hers watch. If it were my personal pick, I'd go for a matching DJ31 and DJ41 in Rolesor Oystersteel and yellow gold with the signature fluted bezel, champagne dial and Jubilee bracelet. Talk about a winning combo.
Omega Constellation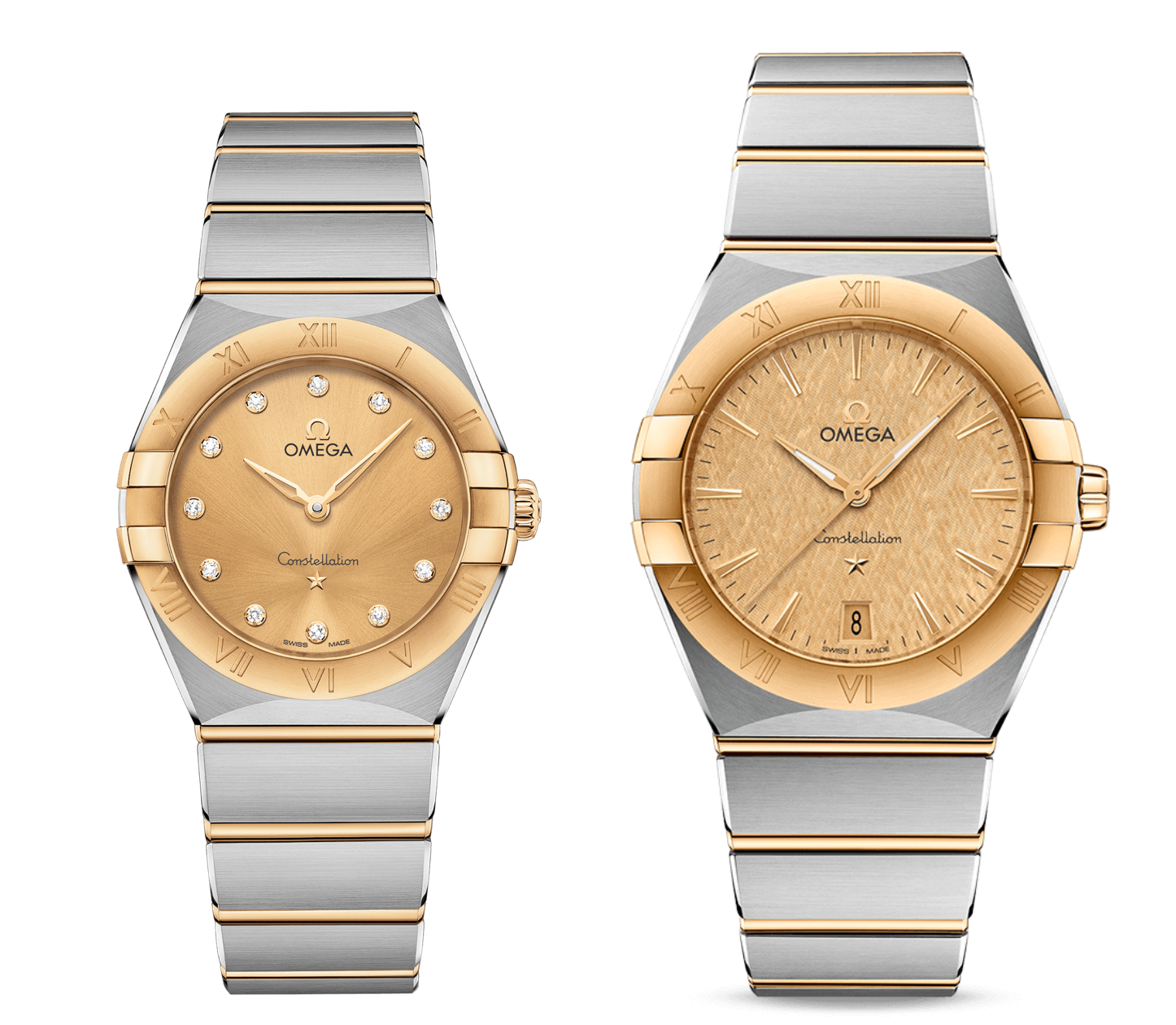 Another timepiece that would serve wonderfully as a precious his and hers memento would be Omega's arresting Constellation. First released in 1948 to celebrate the legacy watchmaker's centenary, the Constellation has taken many, many forms over the years, and all have been great. The Constellation that I'm talking about, however, is the one that most people will recognise and is still in production.
I am, of course, talking about the Constellation Manhattan, which was unveiled in 1982 and came equipped with the now signature integrated, tapered bracelet, two claws on either side of the case and the fabled fixed bezel with Roman numerals. These Constellations can be had in a number of different sizes, with matching aesthetics, which would be suitable for both men and women. Much like the DJ, I'd look for two-tone steel and yellow gold examples with champagne dials, as it's an elegant and timeless look that's incredibly versatile between genders.
TAG Heuer Aquaracer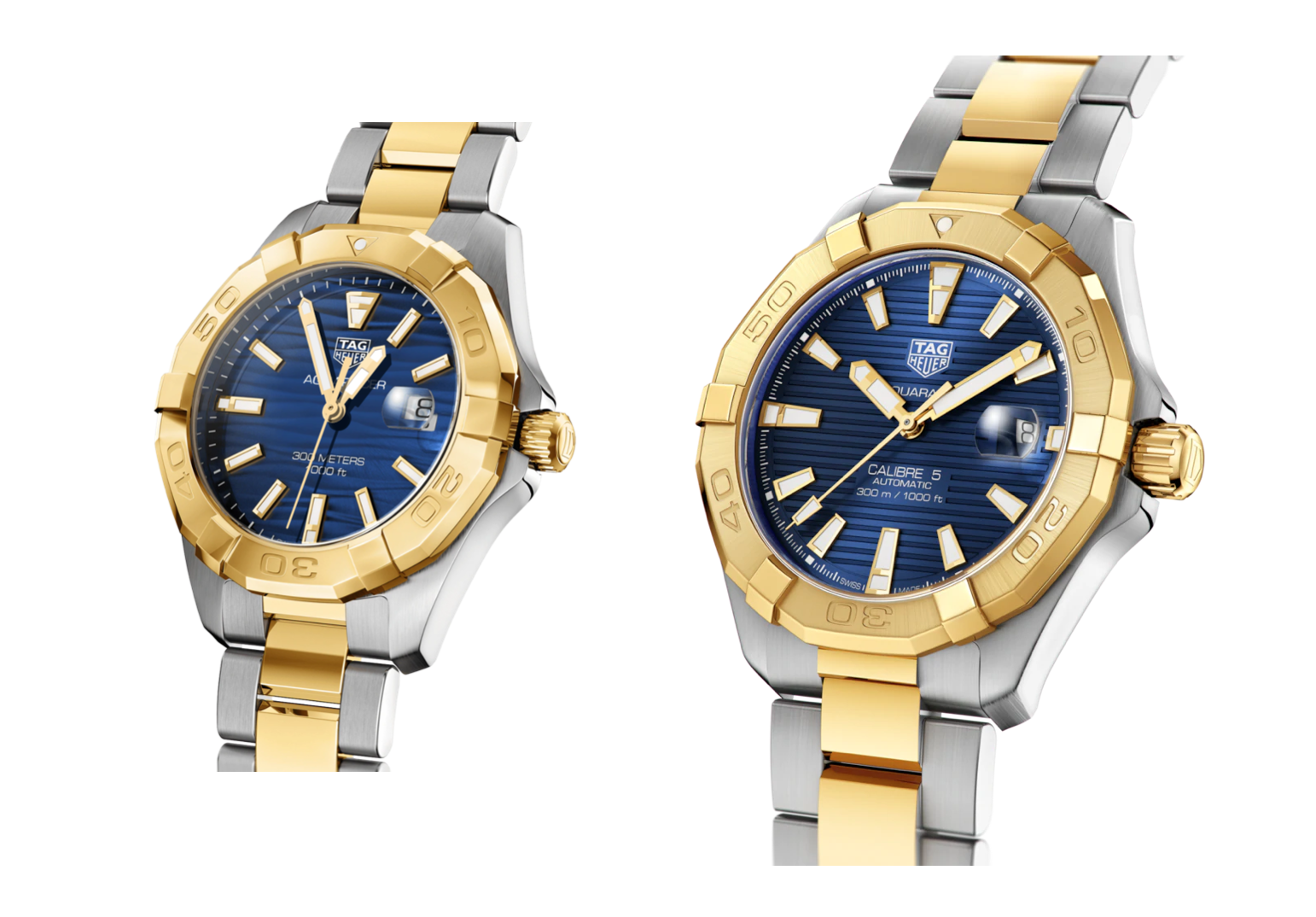 "Couples that dive together, stay together" … I'm sure someone's said it before. And thanks to TAG Heuer making these excellent looking Aquaracers, replete with a classic two tone steel and gold construction, the his and hers aesthetic can slip seamlessly from the boat club to the bottom of the deep blue with both offering 300m water resistance.
Audemars Piguet Royal Oak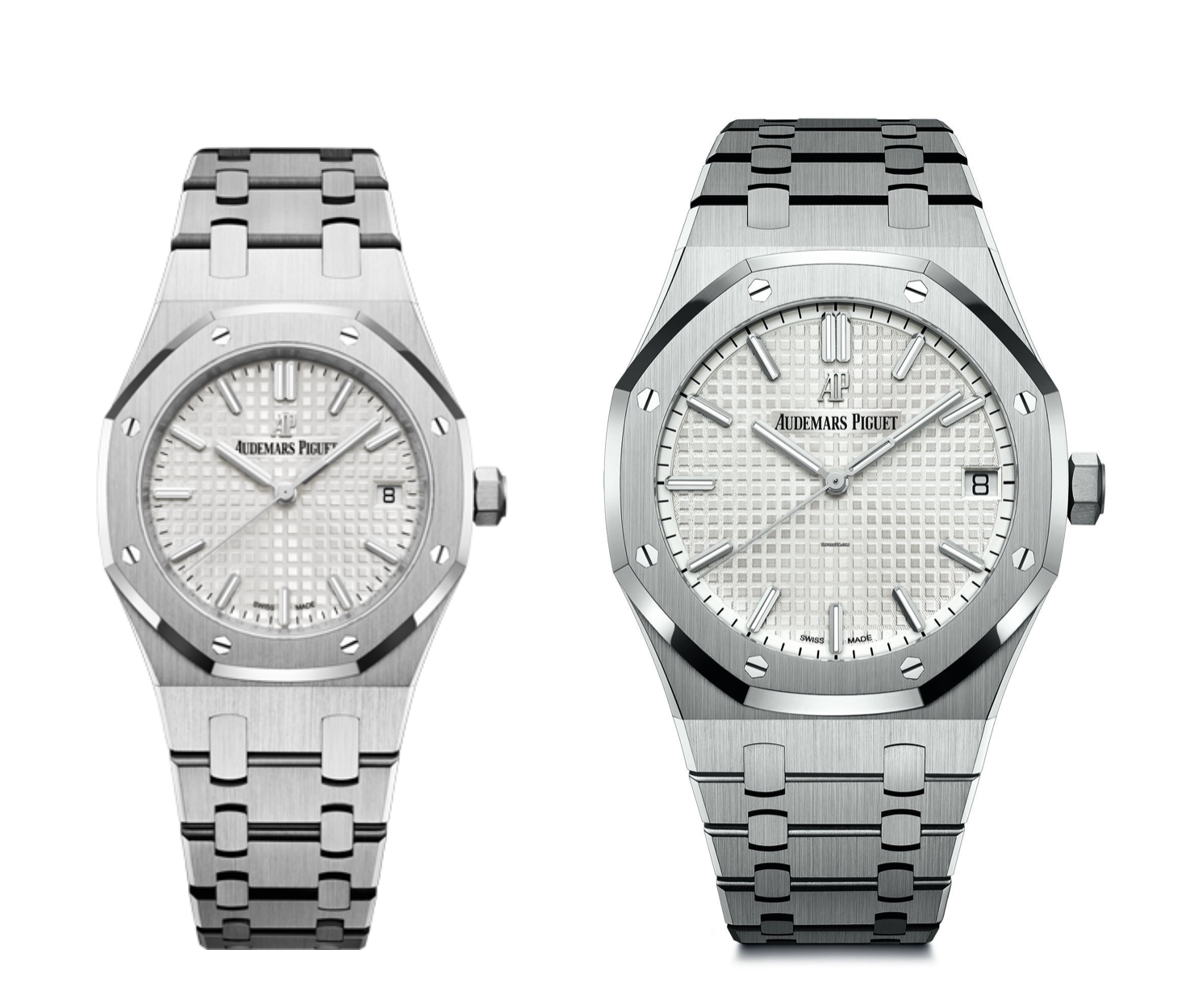 Last, but certainly not least on any measure, Audemars Piguet's Royal Oak is one of the greatest watches of the 20th century. Period. As legend goes, the brilliant luxury sports watch was designed in just one night, by the most iconic watch designer of the last hundred years – Gérald Genta. The Royal Oak is considered to be responsible for not only saving Audemars Piguet from potential obscurity, but also the entire Swiss watch industry, as it was unveiled during the very highest point of the notorious quartz crisis, and was so resoundingly well received in the years that followed, it sparked a renaissance in Swiss mechanical watchmaking that has lasted to this very day.
The Royal Oak, originally designed as a men's luxury steel sports watch, can now be had in a number of different metals, sizes and configurations that suit both men and women. I'd recommend looking at the classic stainless steel three-hander RO and, more specifically, the 34mm Ref.77350 and matching Ref.15500 at 41mm.